As I mentioned in my last Nashville post, we also hit a few antique stores in Franklin, TN and that was a lot of fun.  Antique stores and junk type places are more my speed than trendy gift shops any day, so we asked directions to the nearest antique places and found a whole street waiting for us on 2nd Ave.
We hit the jackpot with City Farmhouse and this place had plenty of eye candy.  I got a few comments via Instagram about this place too, so I know it's a popular spot in Franklin and I can see why.
Next stop, Winchester Antiques, a fun shop filled to the brim with lots of goodies.
Antiques and Home Décor had new and old things mixed in.
Loved this copper table, so unique.
T. Nesbitt and Co. was a fun browse too.  Lots of vintage inspired things.
That was our antiquing jaunt in Franklin.  Very fun place to shop and I'm sure we barely skimmed the surface of places to see.  I heard mention of PD's from a few too and apparently that's very well known, but we didn't know about it and had limited time so I guess that means I have to go back again!  That would be great! We thoroughly enjoyed Franklin and Nashville!
We did go downtown Nashville for dinner both nights, once at Southern Steak and Oyster bar and the second night at Merchants Restaurant, right in the heart of Broadway St.  It was crazy busy when we were there, since Taylor Swift was doing concerts 2 nights in a row. Things were crazy in town, but really energetic too!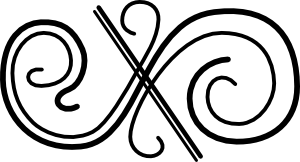 The winners of the Lutron Occupancy sensor giveaway have been posted and the winners emailed!
Don't Miss a Post, join my list!