It's time again for another Thrifty Treasures party, so get ready to link up your finds for the month.  I actually have one to share myself today!  Many of you shared some wonderful finds last month, so let's take a look at some of the treasures found across the country.
Most of us aren't above trash picking if the timing is right and Cape on the Corner pulled this outdoor settee from her neighbors trash and revamped it for her sunroom.  I call that innovative!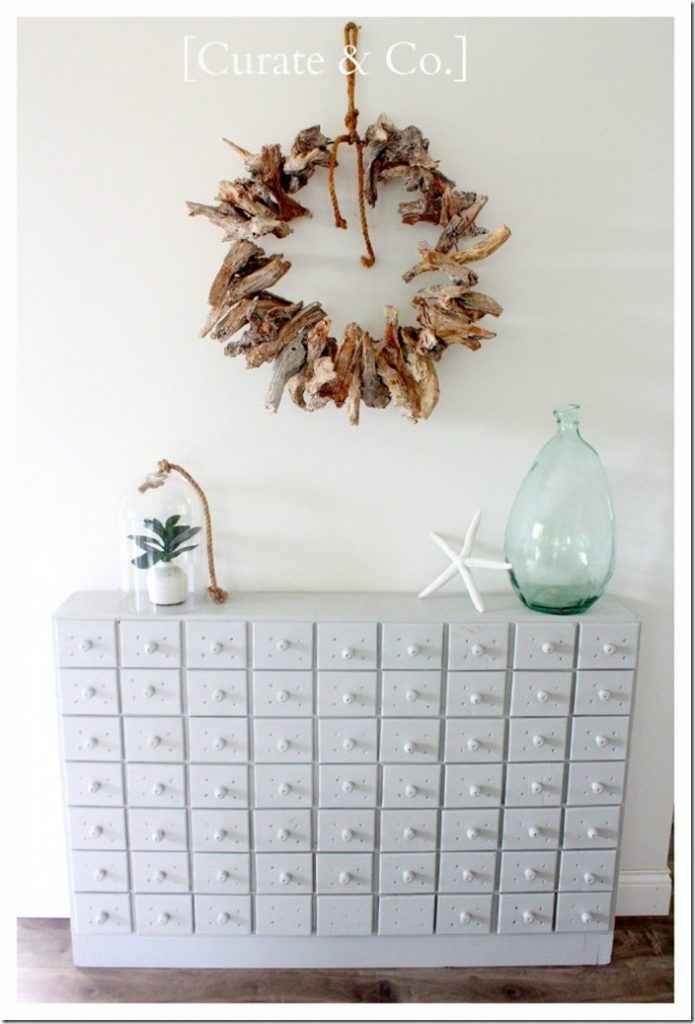 This already owned apothecary cabinet got a fresh makeover from Curate and Co.  Now it's a beauty!
Always looking for a good bargain, DD's Cottage brought home this beauty of a French piece.  It will probably get a coat of paint, although it's pretty sweet as is.
Decorated Chaos was looking for a white slipcovered chair and she nailed this one from Craiglist.  It looks to be perfect!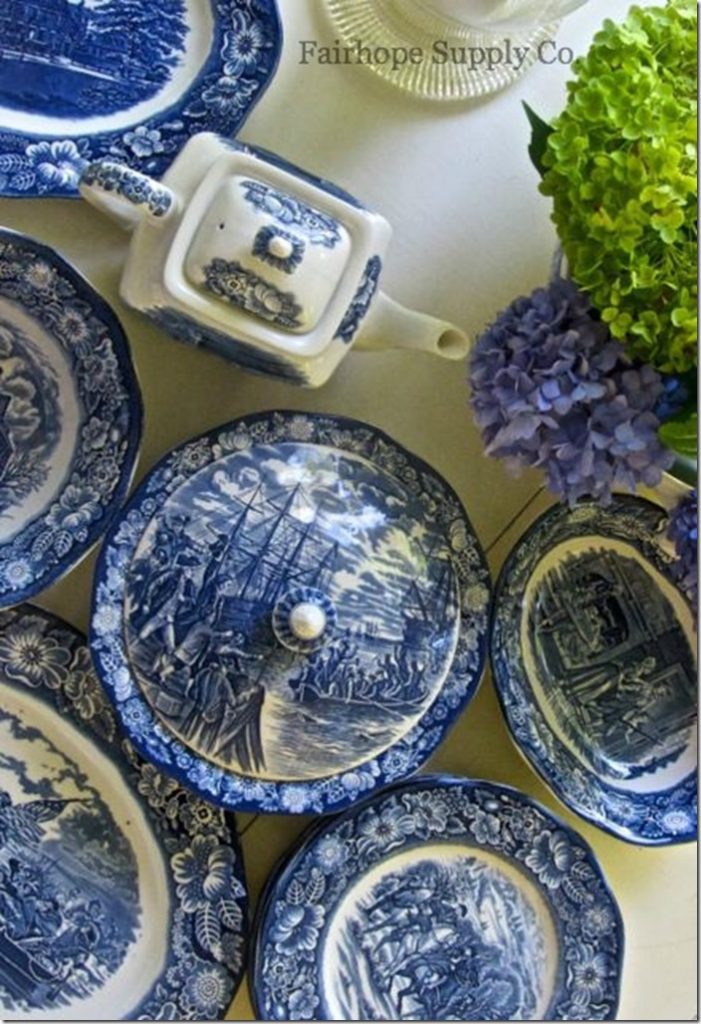 Leslie Anne from Fairhope Supply Co. nearly swooned when she found more of her coveted Liberty Blue Staffordshire dinnerware while out thrifting.
Ever the chair whisperer, Girl in the Garage has done it again with a beautiful thrifty chair makeover.  Gaawgus!
Housepitality Shirley added some beautiful ironstone to her collection, those pieces that we all drool over.  I love me some ironstone too!
Lily Adams Home scored some beautiful vintage green Fiestaware while out scouring the sales.  Love this color!
Scoring several vintage pieces from a sale, Revisionary Life got some great deals for 50 cents to a $1 each.  Love those bargains!
And last but not least, I scored this beautiful Wedgewood white urn with shell handles for $29 at an antique mall near my house. I will share this outing with all of you later, but it's another big antiques mall on my side of town that I've been going in for years, Big Shanty Antiques in Kennesaw.  I looked this up on Ebay and I think I got a pretty good deal for it.  I would have thought Wedgewood would be much more expensive, but Ebay didn't indicate that.  My urn is 9 1/2 inches tall and I love it!
So, that's the recap for last month's party.  Get ready to link up your posts to the party today.  Please remember to use your permalink (post link) and not just your blog link so that others can find you way after the party is over.  Thanks for playing along!
Don't Miss a Post, join my list!