I don't know what it's like this week in your part of the world, but here in Georgia it's been like winter again.  We got all comfortable with warmer weather coming along and then, BAM, it's cold again!  Talk about hard to know what to wear. It's days like this that make it hard to dress the right way and this week I've been putting on the sweaters again.  I'm sure this cold snap will be gone in a few days, but it sort of took us by surprise after the balmy spring days we were having in the last couple of weeks.  Lots of sunshine and spring temps. Today's outfit is a good one for in between days.  I love a spring jacket for layering and this one fits the bill. I've been seeing this olive green color on lots of younger blogs lately and thought to myself, I need one of those, so I bought one from another blogger's link, who always looks great and I really do love it!
I  like the color because it mixes well with most neutrals, like navy, tan, or even gray.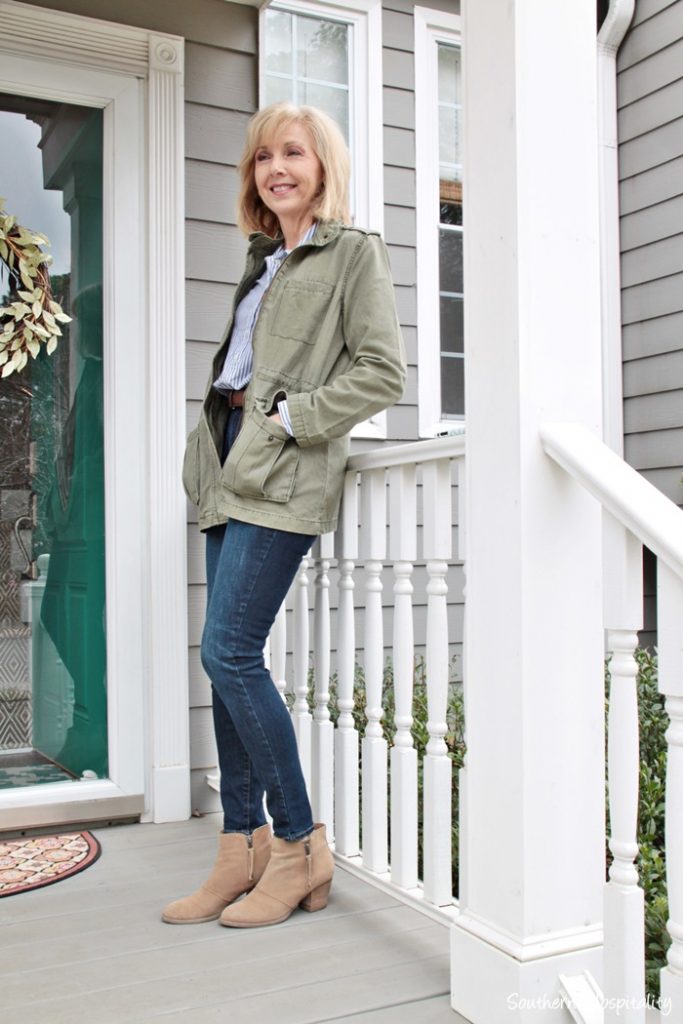 I wore the striped J Crew top tucked into my Old Navy skinny jeans (these are the high-waisted ones) and my tan suede booties. It has a zippered front and tabs up top to close it up if it's windy.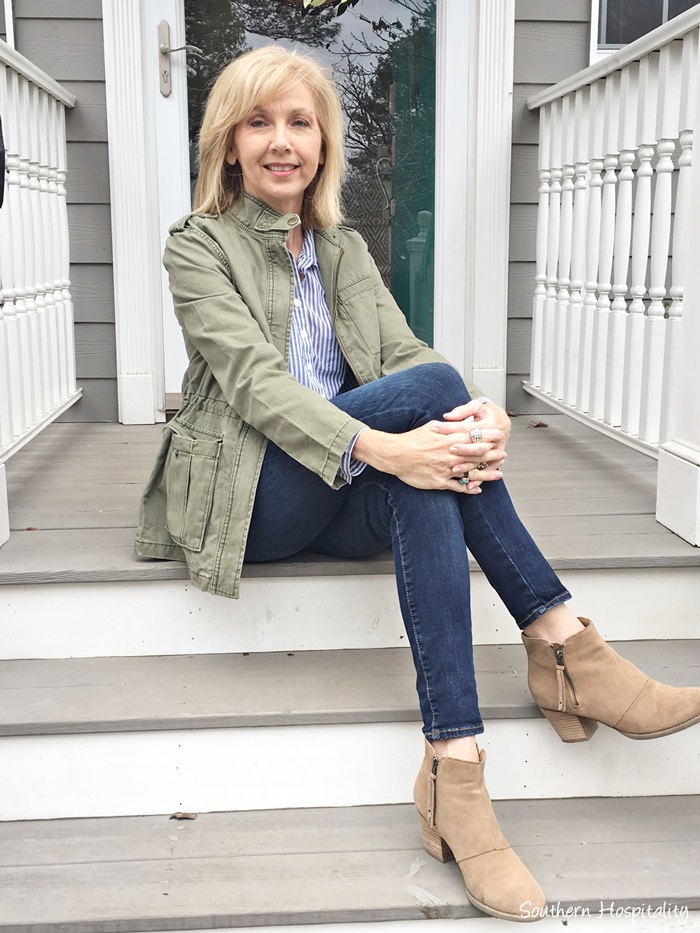 I read that it runs big and to order down a size so I did get the XS size instead of Small like I normally would. It fits well and is good for thinner shirts or T's underneath, but I wouldn't wear anything bulky under it, it would be too tight if I did.  If you have broad shoulders, you may want to go with your normal size, as it does have side tabs that can be pulled in to make it more fitted around the waist.  If you like a more fitted jacket, then size down, but if you like extra room for sweaters or whatever underneath, then get your regular size. The tabs help to make it fitted anyway.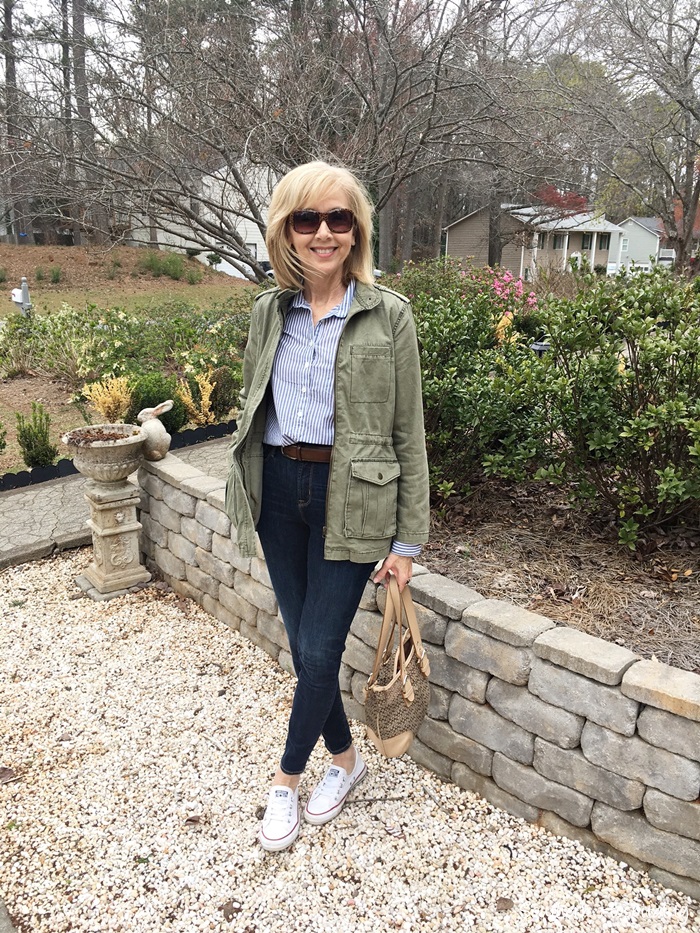 I love the generous pockets and this olive green color is right on trend for spring.  I've been wanting one of these, so happy to add it to my wardrobe.  It works great for a casual day out with sneakers too. I've really enjoyed my Chuck's Shoreline sneaks for every day outings. You can see a few links (affiliate links) below of what I'm wearing here.  Thanks as always for stopping by Fashion over 50, I'm always happy to see y'all on Wednesdays!  Here's to more spring-like weather coming our way soon.
Don't Miss a Post, join my list!