Hi friends, still in the mode of not buying many new things this year. I'm not dressing up much at all these days so buying anything new doesn't make sense to me. My closet is full now with more than I can possibly wear. If I was a really good fashion blogger I'd get in my closet and try on all sorts of outfits for you and share how I mix things up, but I'm too lazy to do that, so I'm going to share some pics from last year and talk about spring clothing.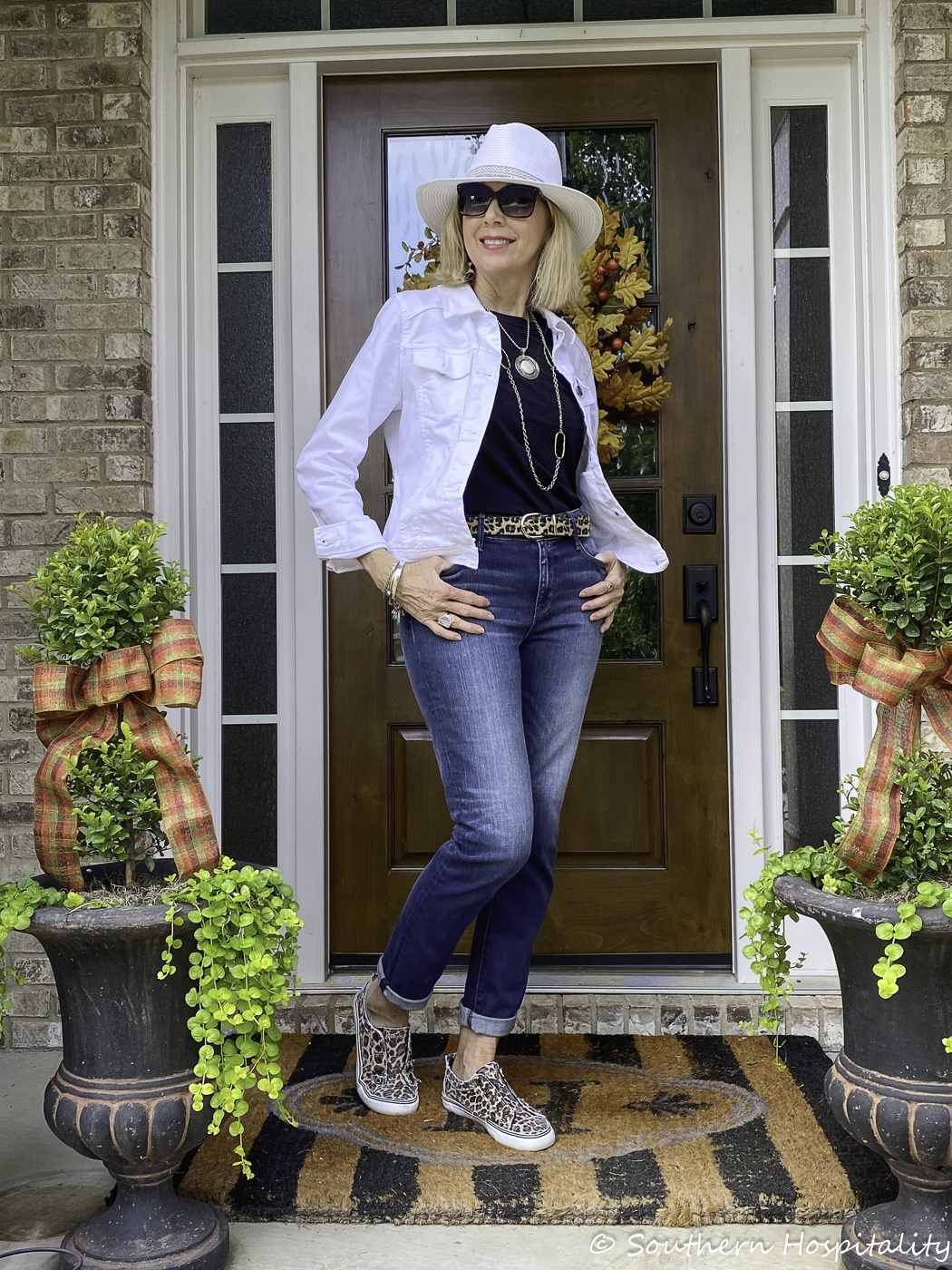 I love good basic pieces and black, white and some colorful prints are always a nice addition to the closet. You can see I like to mix things up but my staple pieces are white jeans, blue jeans and black jeans. I'm sharing some good spring basics today.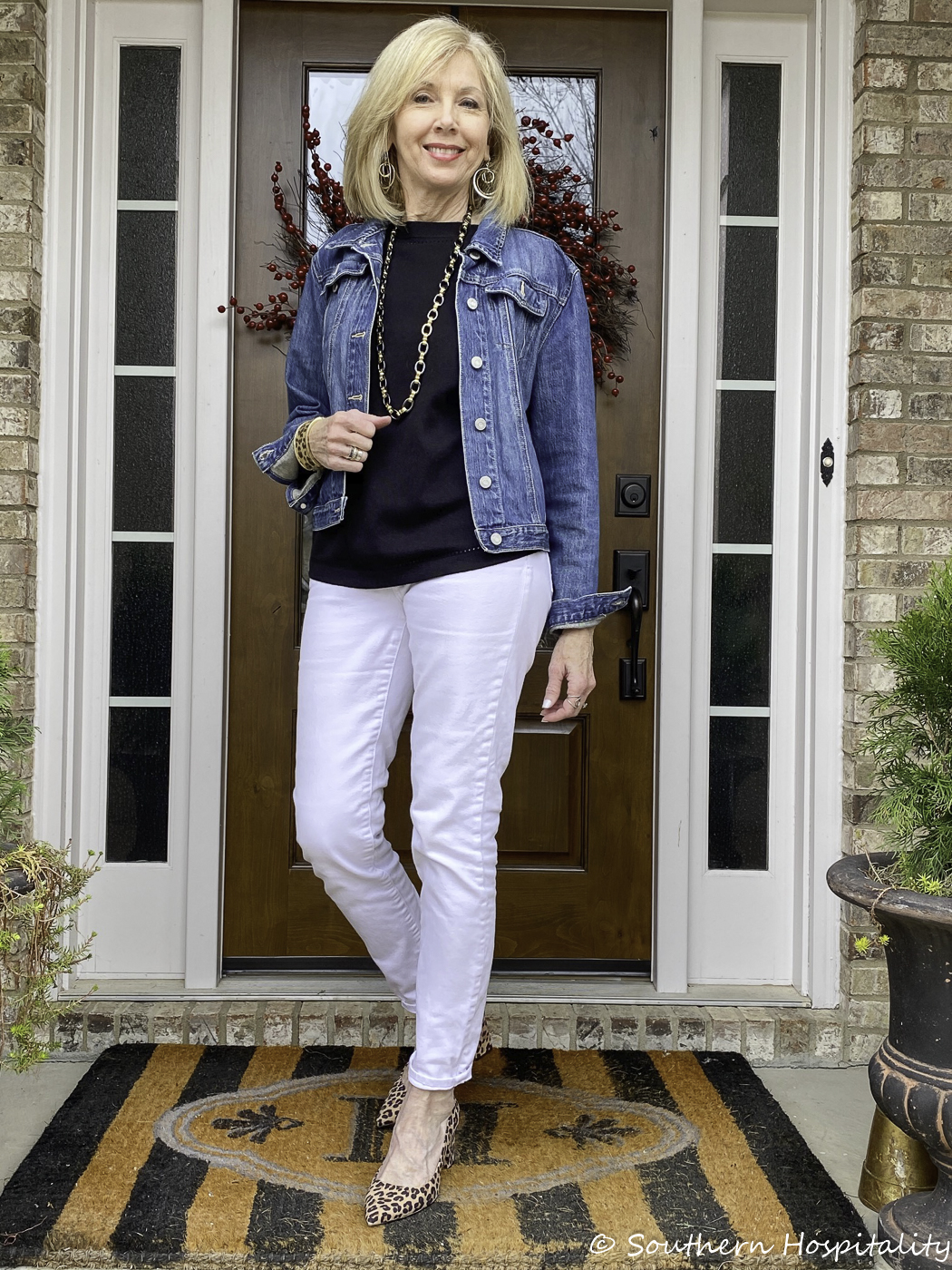 Here are the links to all pictured below (affiliate links used). Many good sales going on so check these items out!
Chico's has a first ever warehouse sale going on with items in the $5 $10 and $20 range, so you might want to check the bargains over there before they are gone!
Don't Miss a Post, join my list!