My good friend, Vicki, is back today sharing more of her thoughts on fashion, menopause and aging.  Getting older isn't fun, but we have to find ways to age gracefully in spite of the changes it brings to our bodies.  Our spirits are still young at heart, isn't that right!
Here's Vicki:
Happy Independence Day week!
Hopefully you are celebrating with your family, maybe taking a road trip or long weekend away. These outfits with drawstring linen pants are perfect for a road trip!
Starfish silver jewelry complements this summery outfit.

I specifically chose the blue/white peasant blouse for a 2400 mile road trip I took with my husband and our son to San Antonio, Texas and back in only 6 days. It was a quick trip, but the comfy casual clothing I packed helped me enjoy the very long drive. Granted the puffy peasant blouse may not be the most flattering style, but it's like wearing pajamas!
Adding jewelry makes any outfit look and feel more polished.
I found the navy/white peasant blouse and turquoise tunic at TJMaxx for under $20. The hat is from the thriftstore, as are the white pants.
Topping any outfit with a hat frames the face and can accentuate the positive by bringing the eyes up and away from my trouble spots, aka, bumps and bulges! These outfits work well for the beach too with the pale aqua and vibrant turquoise tunics bringing the emerald waters of the Gulf of Mexico to mind. I can feel the breeze now! We can be comfy and stylish at any age!
More thoughts from Vicki on menopause and getting older:
Your responses to my previous posts have been so encouraging to me. Your comments reflected some common themes we women over 50 can all relate to. Probably the most frequently lamented was menopause and the changes it wreaks on our bodies and our minds. If we live long enough, we will all experience this "change". Due to surgery at the age of 49 1/2, I can't tell you when I began The Change, but I can tell you I am presently immersed in it. While my weight did not fluctuate more than 5 pounds +/- for many years, my waistline has definitely grown.
For me, personally, The Change means so much more than my waist size, hot flashes, and night sweats. I want to ask God "Just what were you thinking?" Menopause, aging/dying parents, AND an empty nest? Really? As a girl, I heard my mother, grandmother and aunts talking about The Change, the mysterious metamorphosis women experience in their 50's. I dreaded it my whole life trying to imagine myself all fluffy and frumpy with a mustache, like my sixth grade teacher, Mrs. Abbott. What's a girl to do?
Well, here I am! My body shape certainly has changed, hence the tunics! I exercise and try to eat nutritiously with my physical health in mind. But honestly, the other changes I've experienced have affected my well being much more dramatically. Losing my father in 2008 was difficult but he lived a wonderful and healthy life until his 80th birthday and was ready to go when his time came. Letting go of my sweet daddy was a natural part of life, but the caregiver role I assumed upon his death has taken a toll on me emotionally and physically. The empty nest has been the most difficult aspect of The Change for me. My life as a homeschool mom consumed me because I allowed it to, with our sons my primary focus. So naturally when they completed high school and began college, a very rich and blessed phase of my life ended. The summer of 2007 I sat on the back porch crying to my husband "I don't know how to not be a mom!"
So, I took a few writing classes and we purchased a house in Florida's panhandle, both very positive changes for sure! There are other wonderful aspects of this stage of life, like more time to spend with my husband of 33 years and more time to take care of our home and myself. My greatest joy of this stage of life is our 3 grandchildren!
Whether you're a mother or not, if you are in your 50's you are most likely experiencing changes too. Focus on the positive and be reminded we are going "through" The Change! There's an end ahead and once we arrive there, we will be so much wiser and can encourage younger women who may fear their own Change. We can wear our hair, makeup and stylish clothing to accentuate our positives in our appearances, no matter our stage of life. Now I'm off to find my 10x magnification mirror and a pair of tweezers! Bless y'all as you live your lives to the fullest, no matter your age.
Don't you just love Vicki and her outlook on life?  She's a dear friend to me and how cute does she look in that straw hat?! 
You can find Vicki at her blog, Mother Mom's Musings.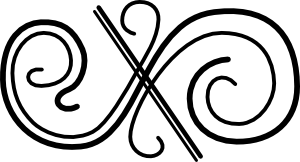 The winner of the Mikasa dishes giveaway has been posted on the Rafflecopter widget: Theresa K.  Congrats to her! 
Don't Miss a Post, join my list!