Happy Friday friends! We've made it to the weekend again. Mark and I are headed to an outdoor concert tonight, one of those fun summer things to do. Today I'm sharing a new to me blogger and Instagram account. Meet Alisa with A Glass of Bovino, a take on their last name. She's been blogging a couple of years and I spotted her on Instagram. What really impresses me about Alisa is that she and her husband bought their first house just 2 years ago after they got married and she's taught herself all sorts of DIY tricks to turn their 60's bi-level house into a wonderful home for them.
I think you'll enjoy seeing what Alisa has done so far with the house. Not every space is finished yet, so these are the rooms that are done. I'm so impressed with her DIY skills as well as her photography. Her home looks great!
Here's Alisa and her husband, Angelo and they are Northern NJ natives. I wish I could hear Ashley talk, I bet she's got a heavy NJ accent and she says on her blog that she's sarcastic. I can totally "hear" that on her blog. She's a fun girl so enjoy the tour!
Alisa has a full time marketing job, but when she's not working she's spending time working on the house and blogging. She says her personal style is Traditional  glamour with a modern twist and vintage touch. Sounds good to me! I really love how Ashley had no idea how to decorate her first home. She had some trials and learning experiences along the way, but the final result of what she's learned about her personal style is really remarkable.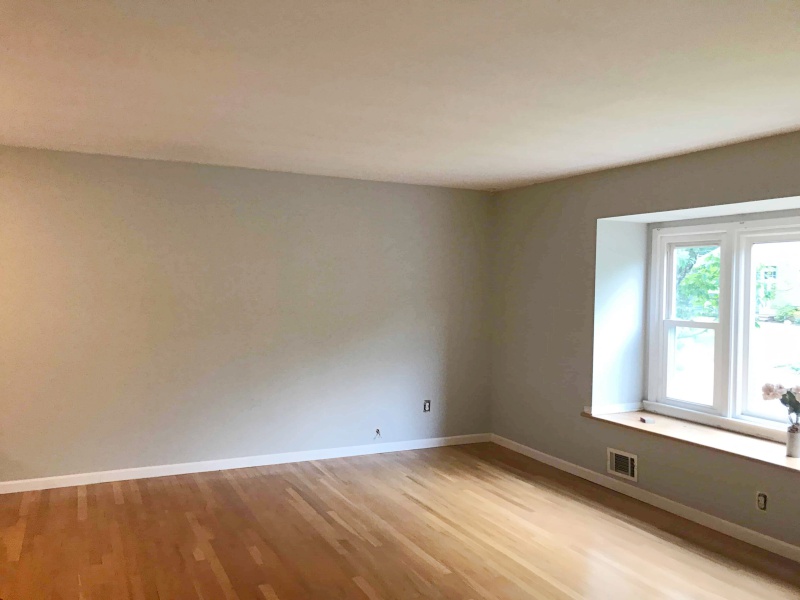 Here's their 1960's living room right after they moved in and painted it a gray color. The room when through several changes over the first year or more they lived here and then she really honed in and found the look she was going for.
She added molding herself, painted the room Dove White and then chose furniture, rugs and accessories by carefully shopping around for vintage and new pieces. I love her room! She recovered that leopard print chair herself and found the vintage rug on Ebay.
The green Chesterfield sofa is the star of the room.
Alisa did a wonderful job with this space.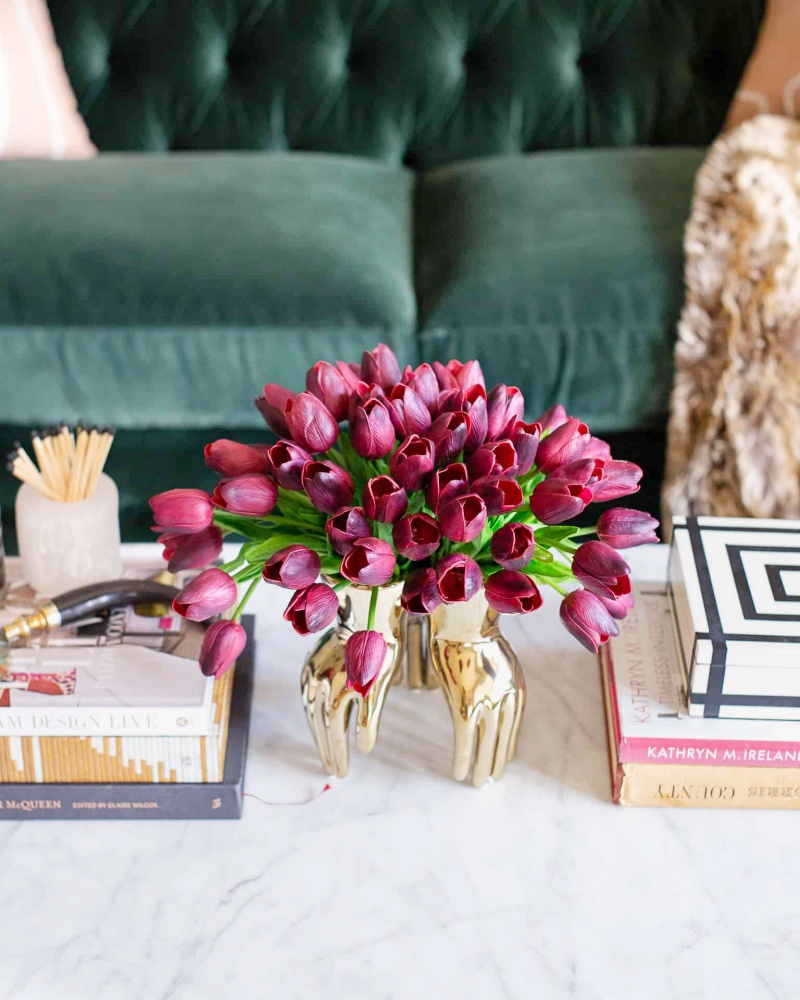 Alisa honed her photography as well and takes some great photos. She got the marble coffee table off Facebook marketplace.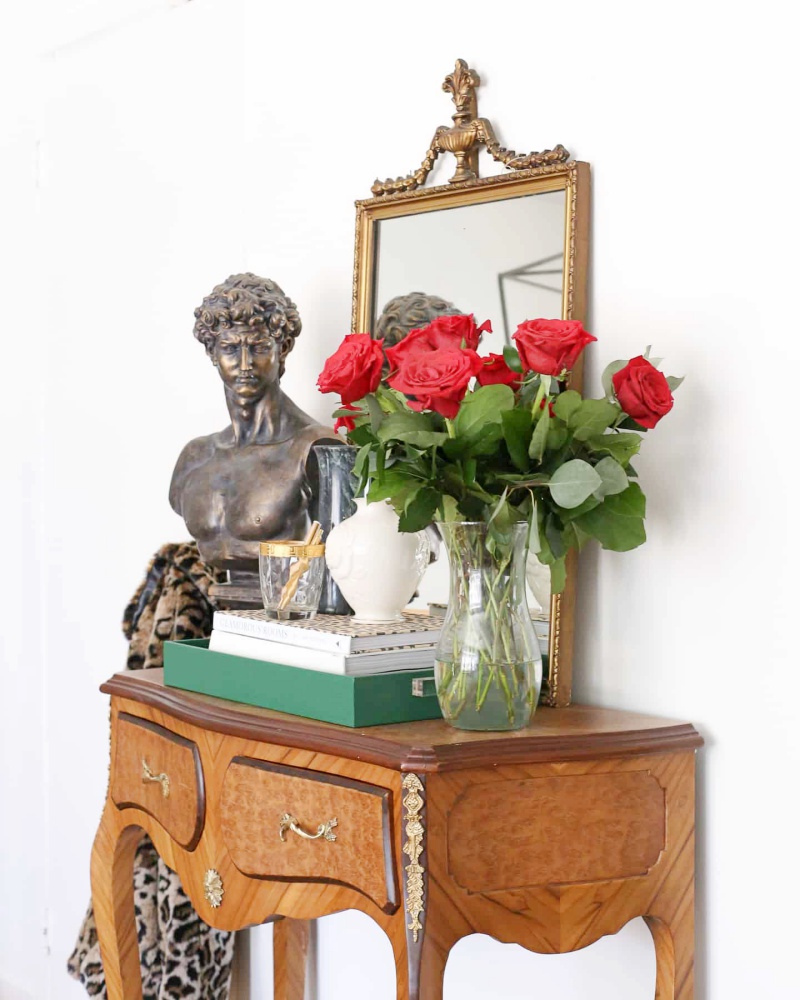 And lots of thriftstore shopping brought in other items to mix in the room.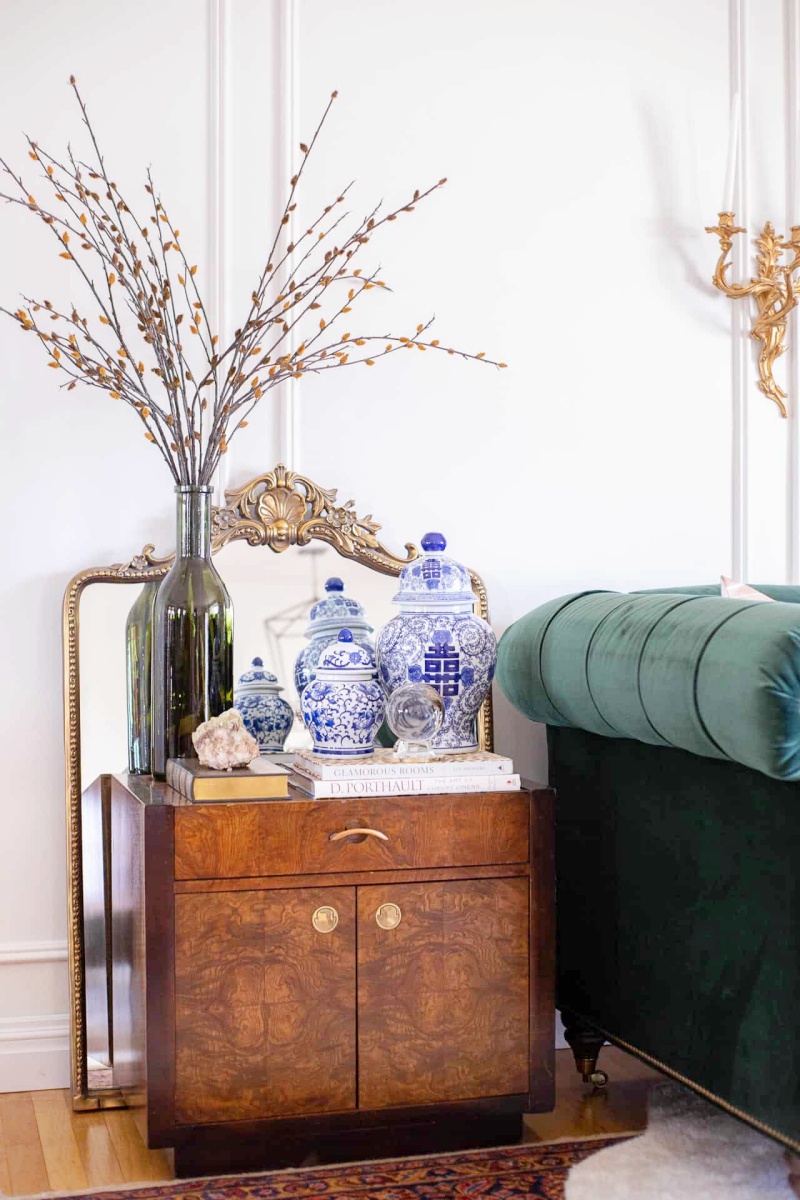 She's got blue and white too, which is such a nice look. Blue and white is always right!
Here's Alisa in front of her dining room mirror. She's such a cutie!
Take a look at her master bedroom. I love the molding and the color! So pretty!
She totally amped up this space with lots of molding she DIY'd herself. Totally impressed!
Isn't that wall pretty?
The master bathroom got a complete makeover too by Alisa. She did all the tilework in the shower and bathroom floor and I'm amazed she took that on by herself. It looks great!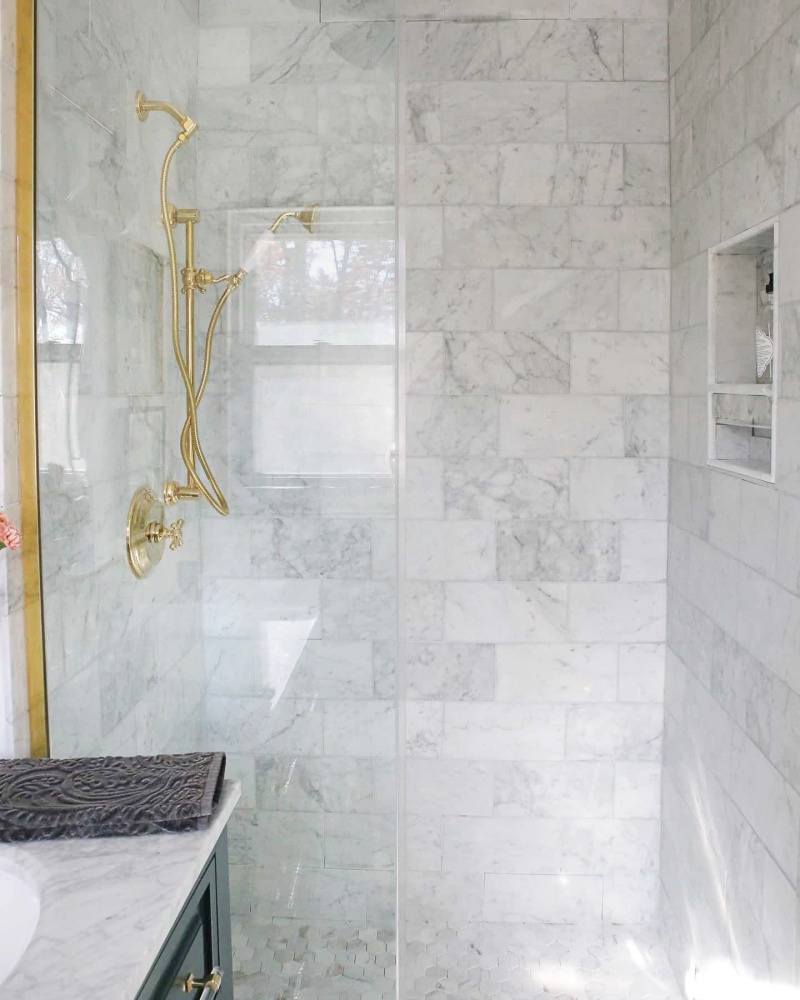 Gorgeous, isn't it?
She later added wallpaper in the bathroom and that really takes this space up another notch.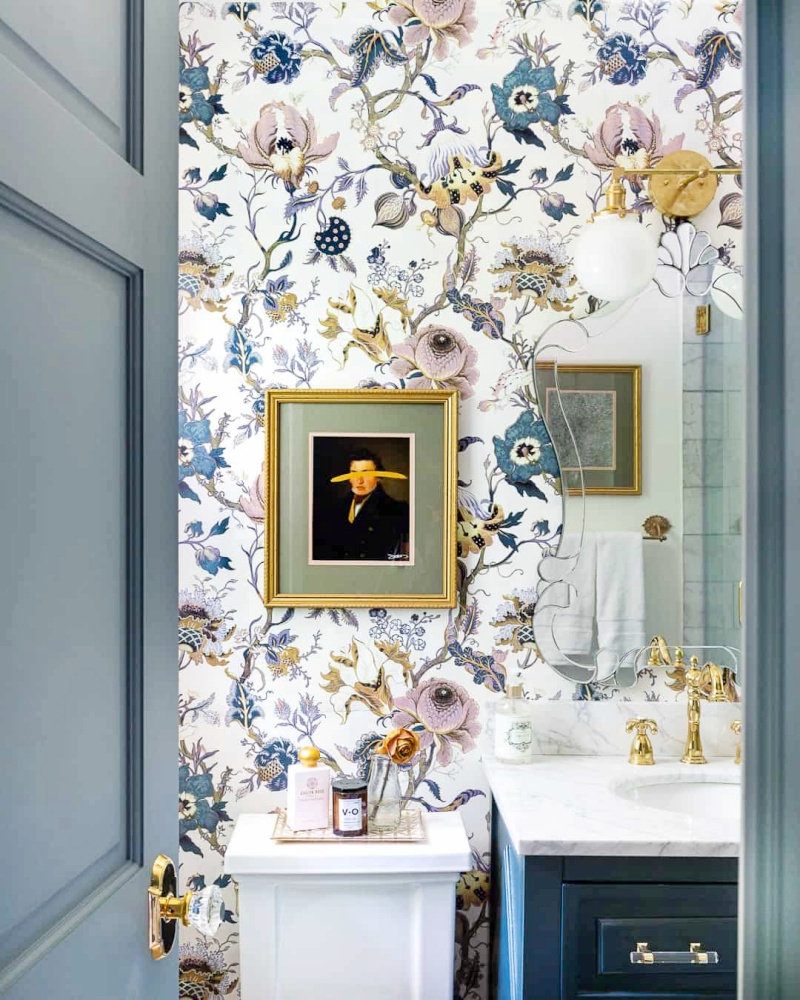 I love it, so pretty! The colors and gold glam of the hardware really makes this space so elegant. Alisa has a great eye for detail.
And this is a look at her office space so far. Alisa really has a talent, I think and she is doing a wonderful job with her home. I love seeing young ladies learn and and take their first homes to this level. Great job Alisa!
Hope you all enjoyed and go over and say hi to Alisa too, at A Glass of Bovino. She's going to do great in this blogging world!
Don't Miss a Post, join my list!