Enjoy this repeat Feature Friday today with updated new pictures. Jen is still blogging and has a gorgeous blog and home, so please visit her and look around at all she does. Jen is still in the same coastal home in NY, so I'm sharing updated pics of her spaces. It's such pretty home and I know you'll love it as much as I do. She has done an incredible job with her home.
*********************************************
I've got another fun feature for you today, from Jen at City Farmhouse.  She and her hubby found their dream home a couple of years ago, a renovated beach cottage on a tree-lined street on the eastern coastline of Long Island that overlooks the bay.  How dreamy does that sound?  Jen's style is definitely upscale farmhouse and she is a DIY loving mom of 2 who has made her home over beautifully.
Per Jen, this was a very small 2 bedroom house that was completely renovated in 2005.  I'd say they found a gem.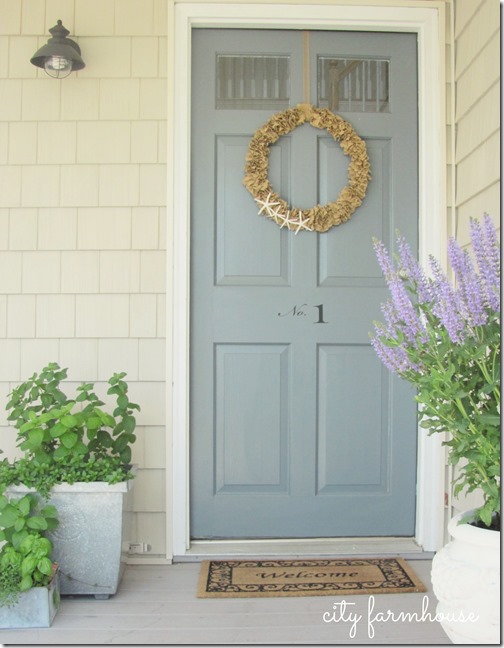 Love the front door shade and those shingles, be still my heart.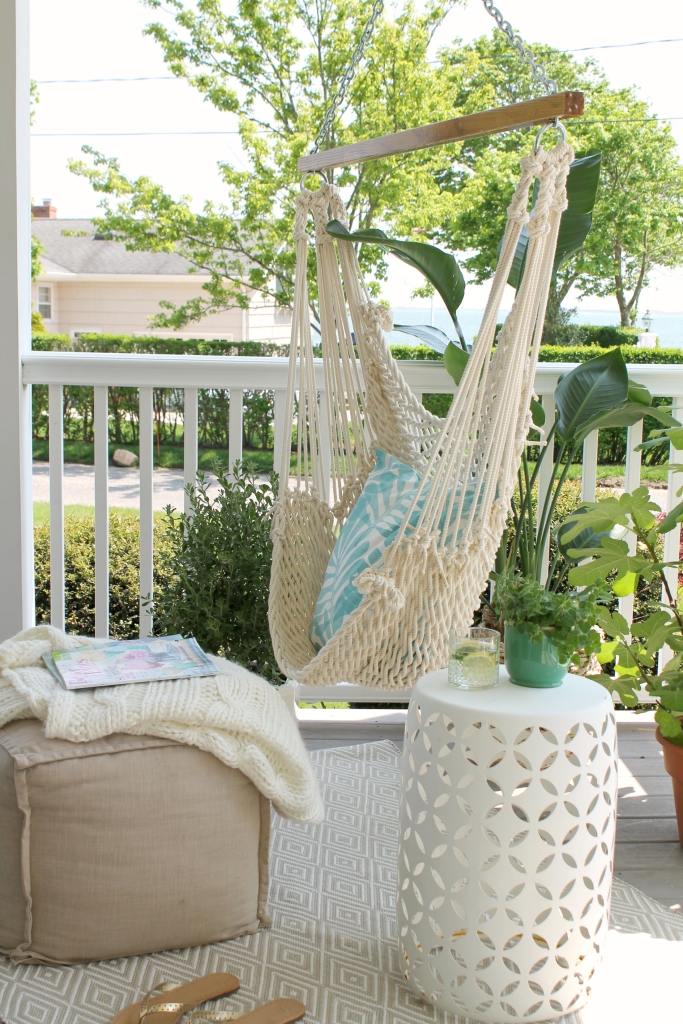 And look just over the railing…it's water!  What a view!
Jen's style is warm and neutral with pops of color, but definitely not boring.  I love her mix.
The drapes in the living room and all the details she's put together add up to a beautiful living room.
What a gorgeous bank of windows.
Looking into the dining room which you are going to love.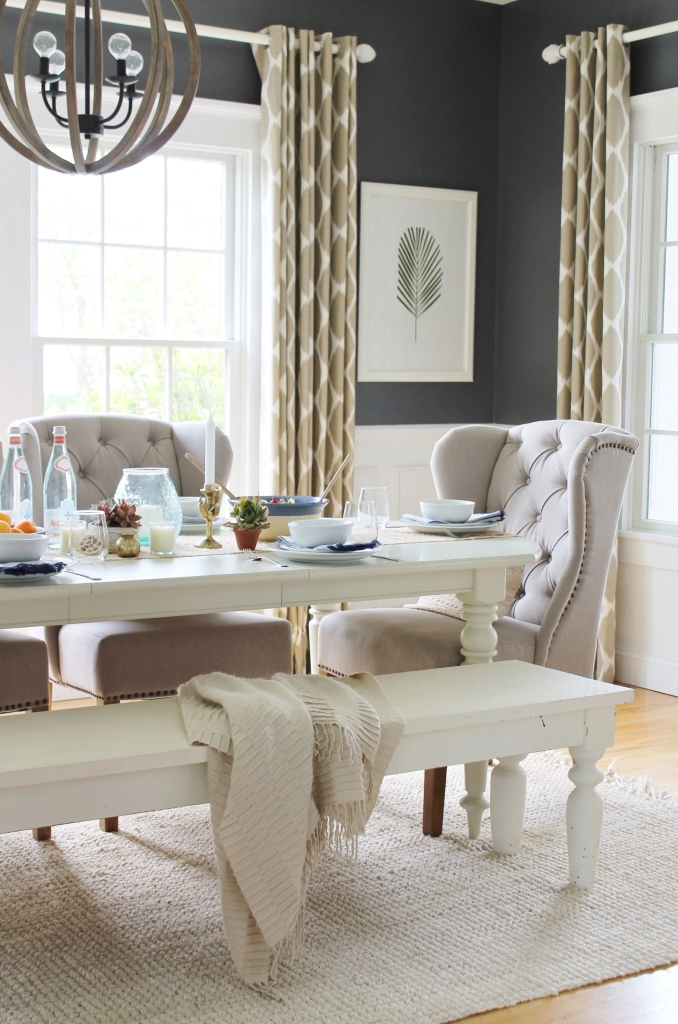 Pretty shades of neutrals and black.
Jen's new kitchen is just stunning! I love everything about it.
Looks like this is a family living space, so pretty and colorful too.
Jen has 2 boys and their bedrooms are so unique and creative.
Master bedroom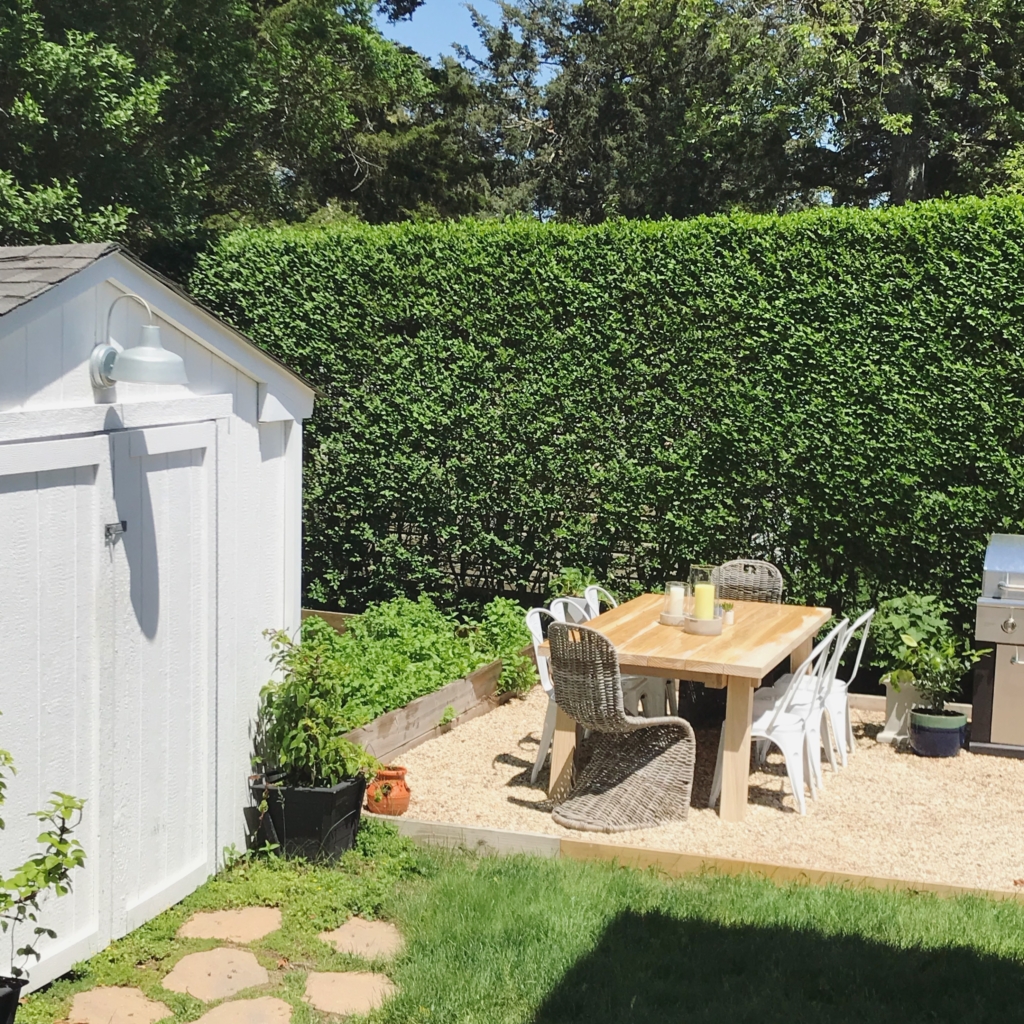 Their outdoor spaces are stunning too, what a great job!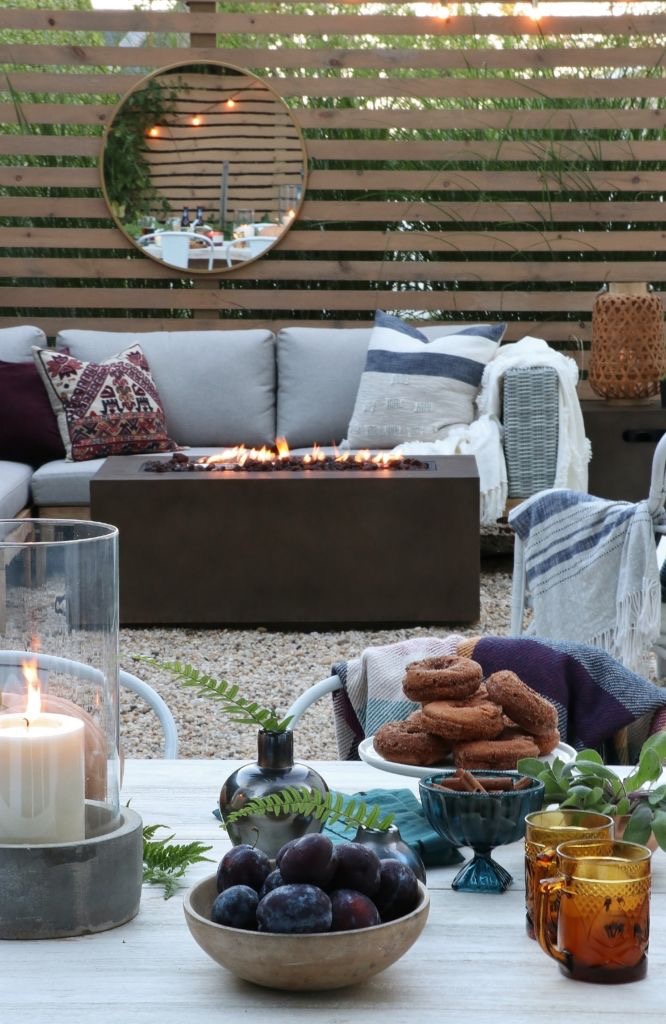 What a beautiful home they have, don't you just love it?
I know you enjoyed the tour as much as I did, at City Farmhouse. Stop on over and say hello to her, she has an incredible blog.
Don't Miss a Post, join my list!