It's been 10 years since I found Mary Ann's beautiful blog, Classic Casual Home, but when I clicked over and saw her gorgeous home, I fell in love. She was living in a Newport Beach cottage home then, but has since moved to a 1920's high rise in San Francisco with a Beaux Arts feel. You're going to love it!
She has a gorgeous view of San Francisco Bay from her windows now and it's just stunning. Mary Ann also does design work for others.
What a view!
Mary Ann has a classic timeless style with a mix of Traditional and vintage finds, all put together with such style. I know you'll love her look.
As her blog name says, it's a Classic casual home and oozes elegance and style.
Mary Ann is great at styling her fireplace, here are a couple of looks for the seasons. I have a very similar mirror so she has given me great ideas to do with it.
Again, with the view.
Dining area with a mix of white and natural.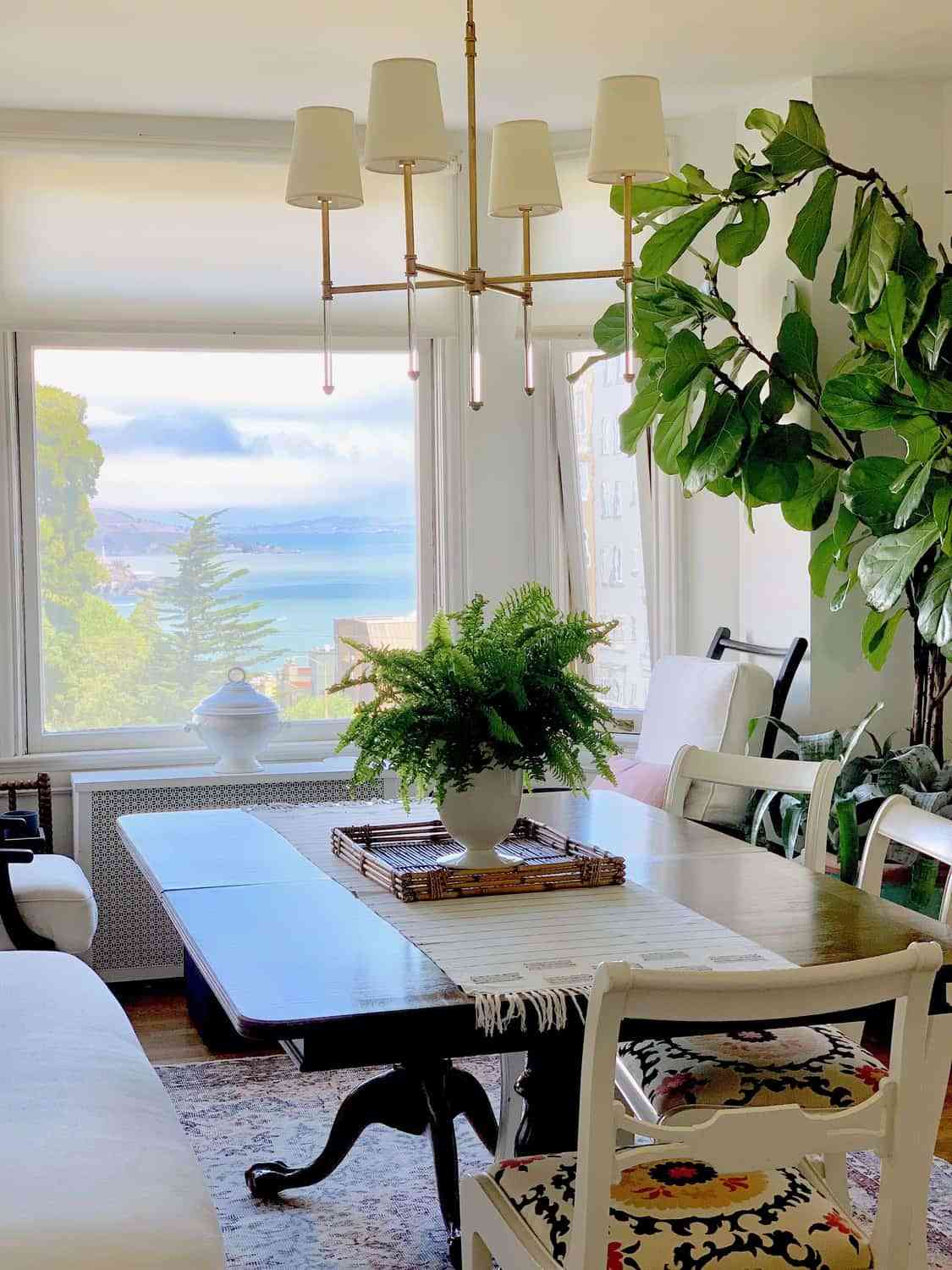 Can you imagine the sunsets from this window?
Galley kitchen.
Views from all windows.
Master bedroom
Guest room
Mary Ann's small office, but with a beautiful view.
I hope you enjoyed this new look at Mary Ann's current home. If you're not following her at Classic Casual Home, you will really enjoy her a lot. She's an over 50 blogger like myself and has great taste in clothing and home decor.
Don't Miss a Post, join my list!