This is a repeat Feature Friday, but so good this time of year. Enjoy Sweet Shady Lane all over again! This was originally published in 2018.
*********************************************
Happy Friday friends!  It's an extra special Friday for us as we are leaving tomorrow for New England. A week on Cape Cod!  I'm just about giddy with excitement, since this is my first time visiting this beautiful area of our country. I've always wanted to go and now I get to experience it with Mark. He's been 3 or 4 times and loves it, so I'm sure it's going to be a favorite destination for both of us after this trip.
Speaking of New England, today's Feature Friday is influenced heavily by Nantucket style with nautical influences, which makes sense since she lives on a lake. Meet Heather with Sweet Shady Lane. I first saw her on Instagram, discovered she has a blog (which isn't really updated in awhile, she spends her time on Instagram), and I just love her style! If ever there was a style that I would want to emulate, it would be the vintage, classic style of Nantucket and New England.  That style is my most favorite and I definitely have an affinity for classic and traditional mixed in this way.  Lots of blue and white, antiques, vintage collectibles, just a beautiful way to live.  I asked Heather if I could share her home with you and she agreed, so I'm so happy to feature her today. You will fall in love with her home, named Mona Bina, meaning Home for all.
Heather has truly created one of the most beautiful homes I've ever seen. The exterior of Mona Bina is just breathtaking, sitting on the shores of a lake in Minnesota. Her blog documents the extensive renovation of the house and grounds, which was shared back in 2013 on her blog. It's a gorgeous renovation, as you will see below!
I don't know all the history on the house, but it's a gorgeous setting on the lake with classical architecture and beautiful surroundings. The landscaping and entire home are absolutely stunning. I'm not going to try to describe it all, just enjoy these amazing pictures from Heather's home.
Heather was just interviewed for another online site, Cafe Design, so you can learn more about her there.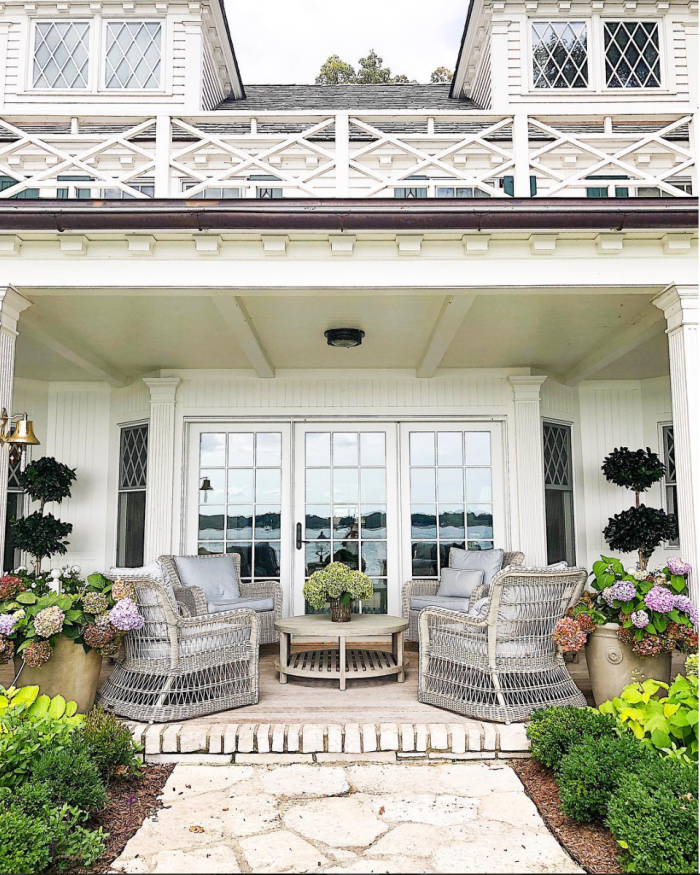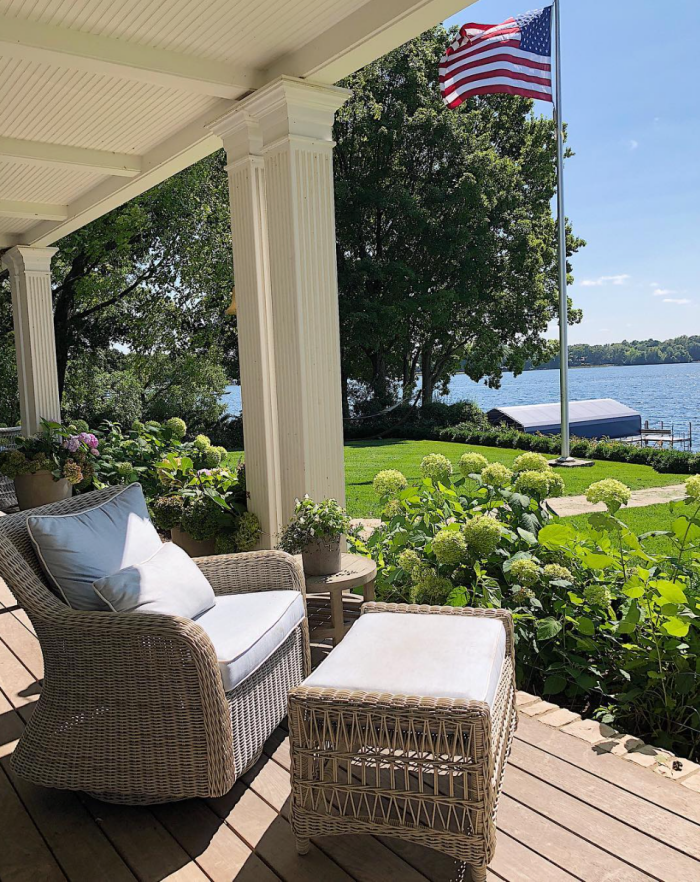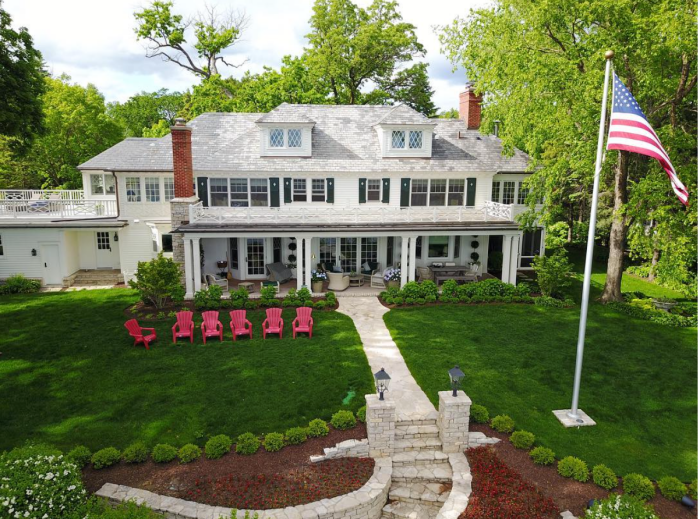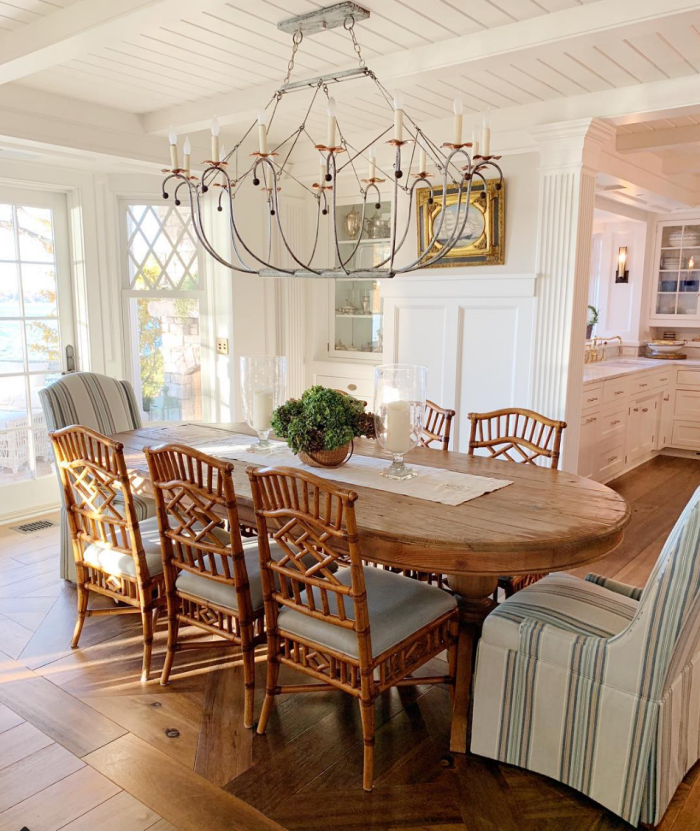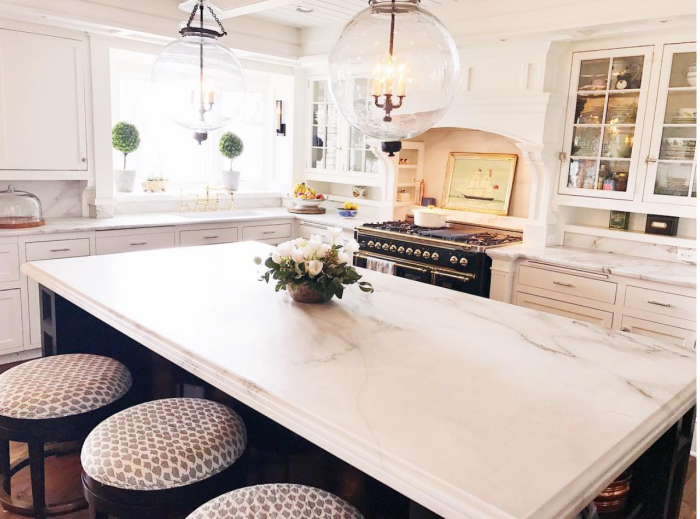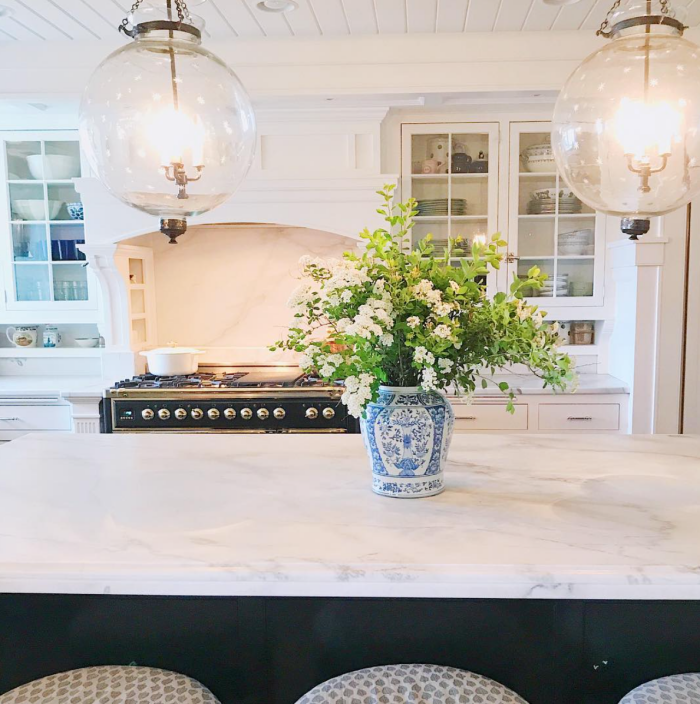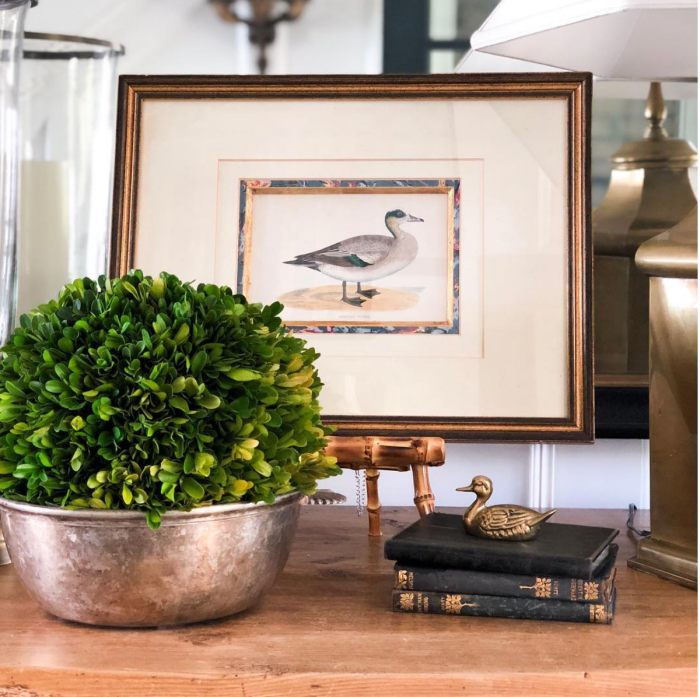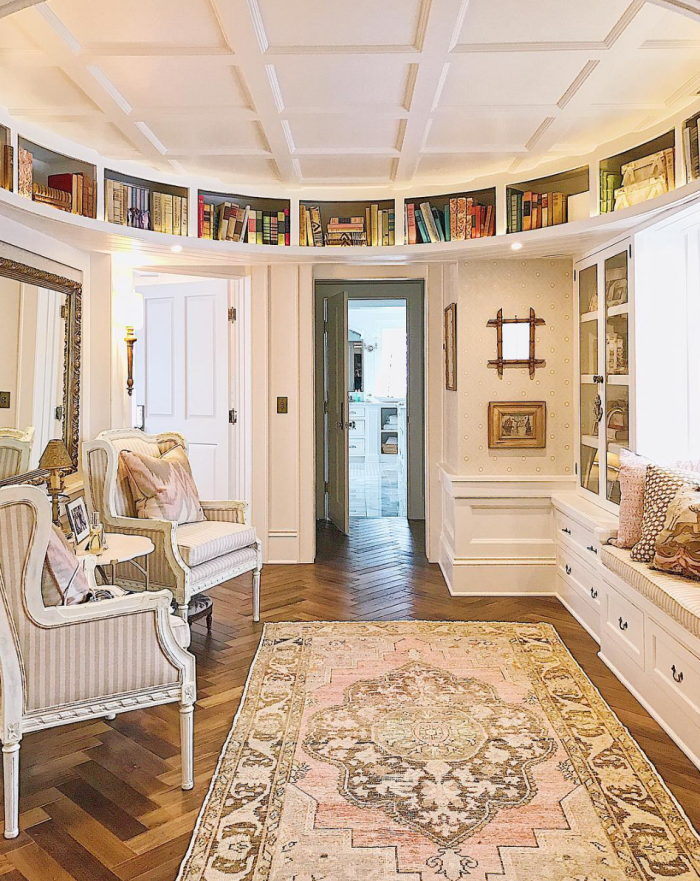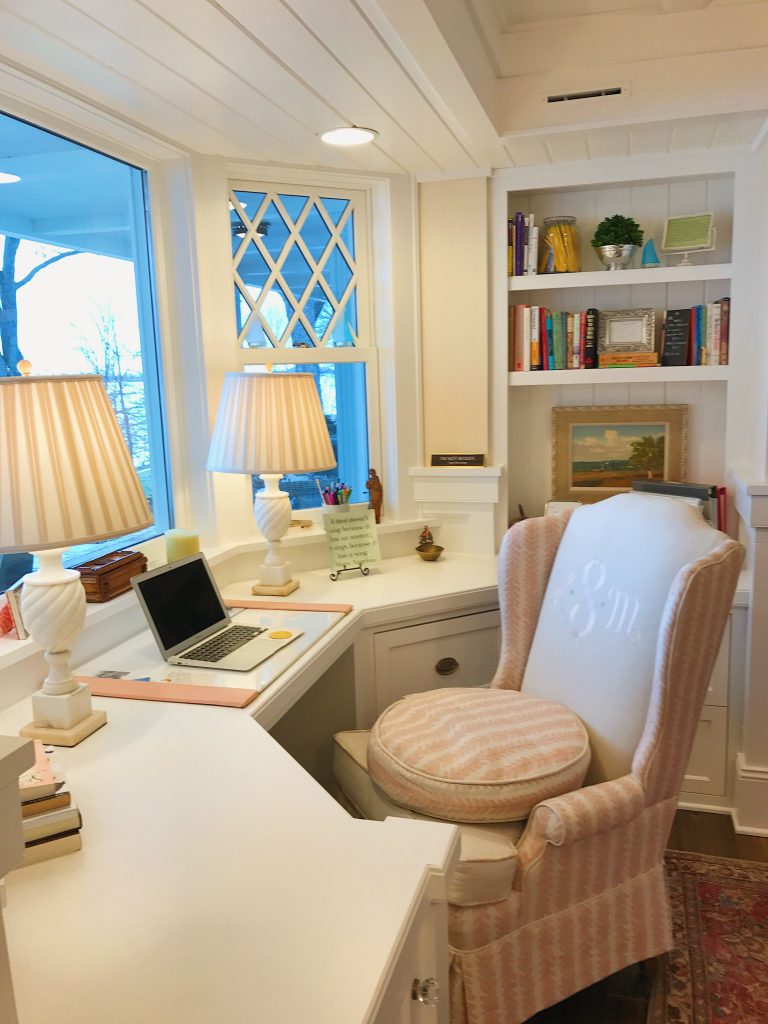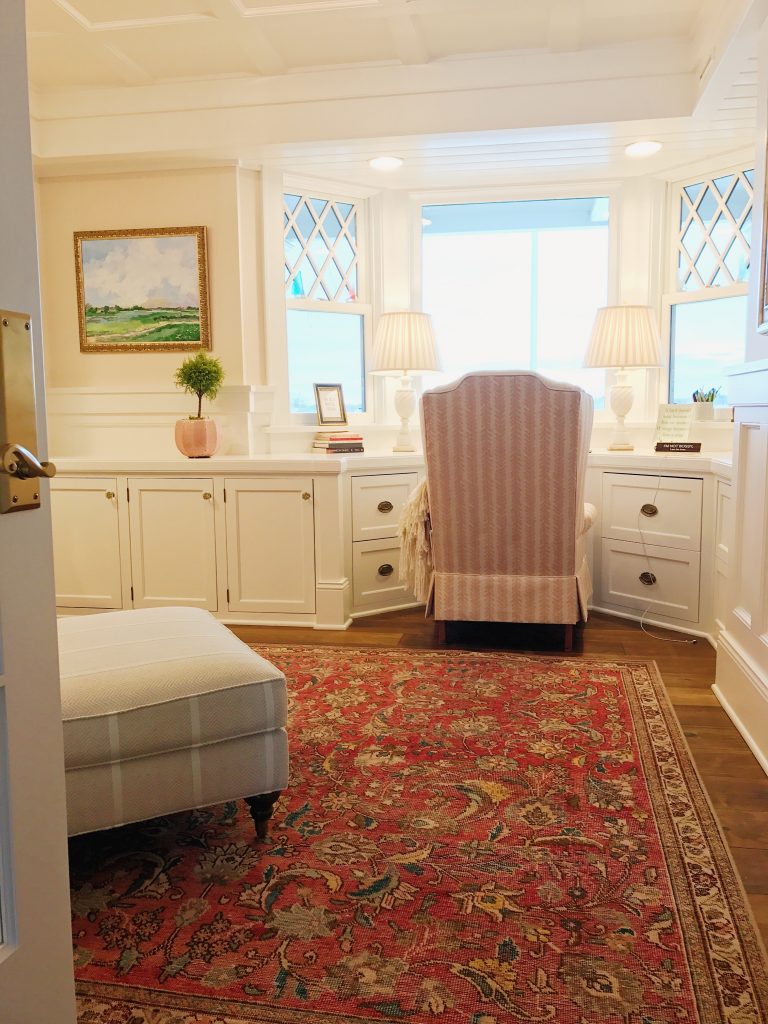 I know you are as blown away by Heather's home as I was.  I truly love her home more than any other home I've seen lately. The classical design, vintage finds, water views, and the way she has woven her home stories on her Instagram page are very inspiring.  I could only hope to emulate a part of this beautiful Nantucket style myself, but Heather will definitely be an inspiration to me as we continue with our house story as well.
Have a great weekend, friends! I'll be back with LOTS of photos of Cape Cod to share with you after our vacation.  I'm so excited about this trip and cannot wait to experience it myself!
Don't Miss a Post, join my list!