Our family grew up going to Shoney's.  A lot!  That was one of our favorite places to go after church on Sunday nights and we spent many evenings hanging out with the young people and older folks from our church.  Big Boys and french fries were my faves back then.  And there were many times that we splurged on dessert.  Remember those strawberry pies and hot fudge cakes?!
Oh my, were those fantastic!  We loved them.
My mom learned how to make those pies many years ago and we had them at home so many times over the years.  Recently she found strawberries straight from her hometown area of Plant City, FL in the local stores for 79 cents a package and we have been eating tons of strawberries this year.  Out came the strawberry pie recipe from old and guess how many we've already had around here.
Four!  I know, it's ridiculous.
Strawberry pies.  Man, they are hard to pass up.  In fact, I just can't do it.  I'll walk another lap around the block just to have some pie.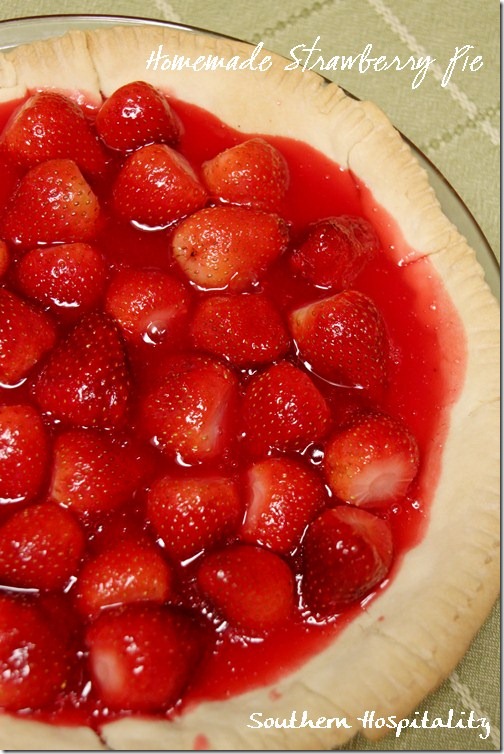 Does that get your taste buds going?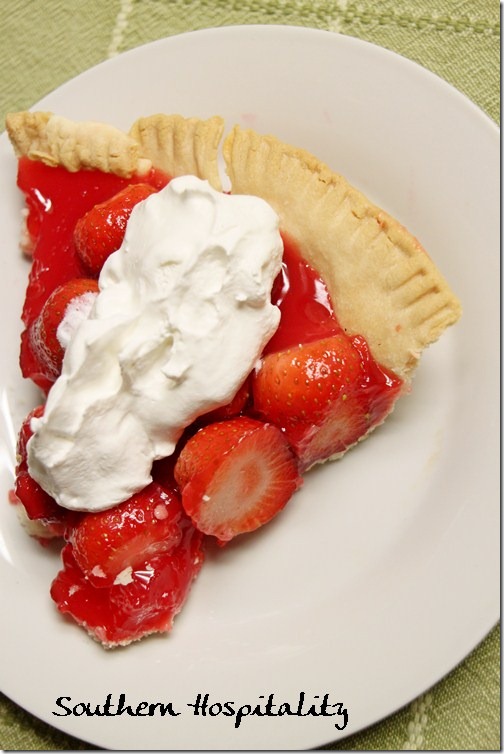 I could die over these, they are so good.
And, of course, I'll share my mom's recipe with you.
Homemade Strawberry Pie
1 store bought crust (she doesn't make crusts much anymore, since you can get such good ones at the store)
Place in pie pan or get one in a pie pan.  Bake until golden brown.  Let cool.
1 cup sugar
1 cup water
3 TBL. cornstarch
Cook until slightly thickened.  Add three TBL. strawberry Jello (dry from the box).  Let cool.  Red food coloring (drops) optional.
Place 2 cups strawberries in cooled crust.  Pour the strawberry mixture over the berries.  Place in fridge to set up.
Add a dollop of whipped cream
Eat and smile really big!
I hope you'll try this one for your family.  I promise, you will smack your lips on this one.
And maybe even have fond memories of Shoney's!
Don't Miss a Post, join my list!