With the fresh tomatoes rolling in right now from my dad's garden, we have an abundance of those red, ripe juicy fruits of summer at this time.  Homemade salsa is absolutely one of my fave things to make and I wouldn't even attempt making it without home grown tomatoes.  There's nothing fresher and tastier this time of year!
I searched online for a good recipe and had an idea of the ingredients that needed to go in the salsa, so when I did the search, this fresh salsa recipe from All Recipes came up first and had all the ingredients in it that I loved, so I went with it.  And it's a keeper!  Easy to make, just takes a little prep work to get it all chopped and mixed and then you can enjoy the effort.
Fresh delicious homemade tomato salsa.
First, you have to start with home grown tomatoes or really good tomatoes if you can find them.   The juice is important!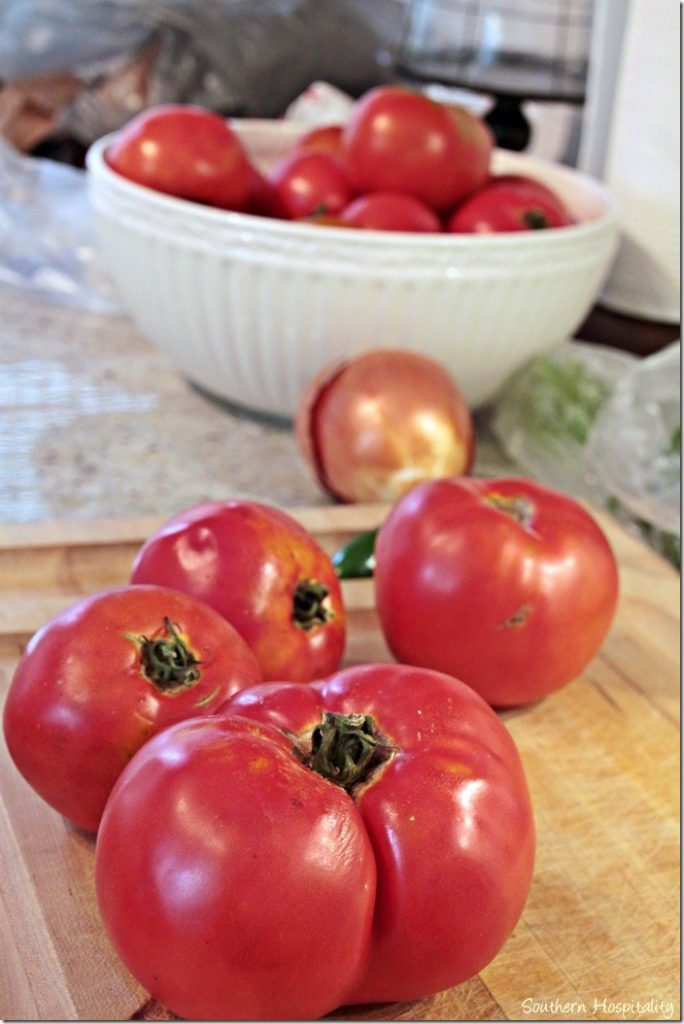 I picked some of the ripest tomatoes and got started peeling them.
The recipe I linked above has some great ingredients including, cilantro, lime juice, cumin, jalapeno peppers, onion, salt and pepper.  Very easy to make!
Once everything is chopped, you just stir it all together.  I'm sure you could use a food processor, but the recipe didn't use it and I just chopped it all by hand.
All those ingredients together make for a delicious homemade salsa.  Love, love it!  Such a great snack and appetizer.  If you have fresh tomatoes, I'd highly recommend using some of them for salsa.  You'll enjoy every bite!
Don't Miss a Post, join my list!