Happy weekend!
Time to announce The Bagster giveaway winner, Sheila Fitzgerald and I've already email Sheila.  If you missed my post about this handy mini-dumpster, you can check it out here.
Ÿ The Bagster® bag is a highly durable, woven bag designed for disposing as much as 3,300 pounds of debris and is big enough to hold full sheets of plywood, doors and even a bathtub.
 The Bagster® bag is ready when you are – great for last-minute projects or ones that need an extended period of time to complete.
 Consumers can use the bag for as long as they like, then schedule a collection when the bag is full or their project is finished. The bag and collection service are always ready, putting consumers in control of their projects.
 Collection can be scheduled online at www.thebagster.com or by calling 1-877-789-2247, and Waste Management will collect the bag within three business days.
Ÿ Bagster® bags cost just $29.95 and the flat rate collection fee ranges from $79 to $249 per bag, depending on your area – 50 to 70 percent less than a dumpster rental.
It is a great product for small to medium projects, so if you get the chance to try it out, I would definitely recommend The Bagster.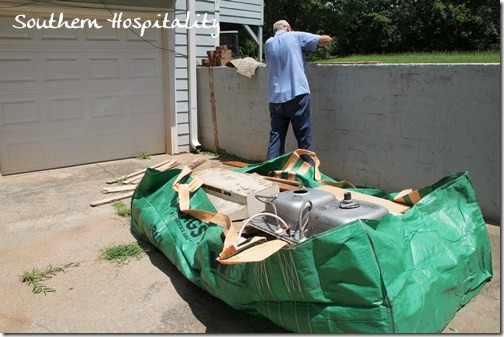 The Jr. League winner has also been posted here!
Don't Miss a Post, join my list!