Welcome!  As we are all gearing up for a new year in 2016, it's fun to look back at the previous year and see it in the rear view mirror.
I've been doing this party for a few years now and it's always a fun one.  Time to look back at the year in review and take a look at all the projects that were accomplished around here.  This year wasn't a big year for projects since I've been in my house for 3 years now, but nonetheless I managed to get a few more things completed at my house.  That's always a rewarding feeling!
In March, new windows went in the den.  Let's go all the way back and look at the true Before on this one.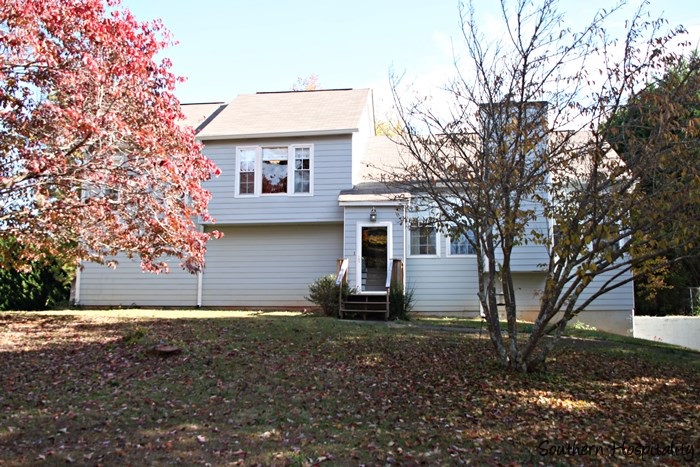 The day I got the house, it looked like this, in dire need of some TLC.   Thankfully, I had a vision for what it could be.
Adding windows on the lower level was always on my list of improvements.
After adding the front porch and painting the entire house, it was looking better, but those new windows really kicked the curb appeal up several notches.
And  here it is today!  Such a huge difference.
The curb appeal now is such a massive improvement over the first time looking at the house!  The changes  are a new front porch, the whole house painted, windows added on the left lower level, all new landscaping in the front yard.
In May, I got a new patio installed and furnished on the back of my house.
First looking at the house, this is what it looked like.  Sad and pitiful back porch.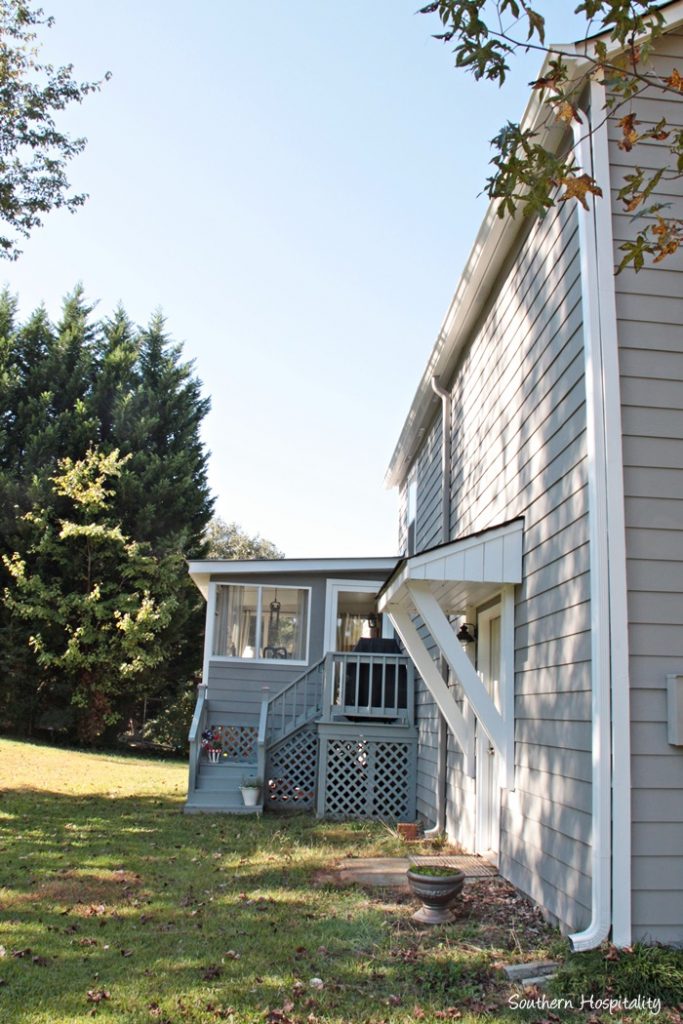 After we finished the inside of the porch and dad built those nice steps, it looked like this.   I had always envisioned a pretty patio out back, connecting the back door from the laundry room to the screened porch.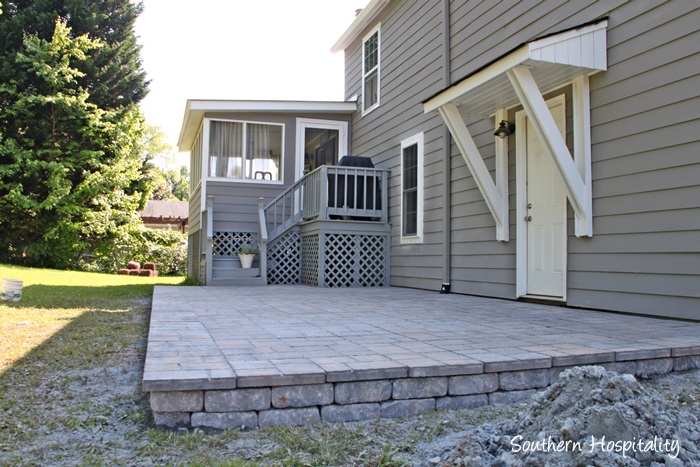 And that's what happened in April of this year.
Another dream come true to this fixer-upper house.
This patio makes such a nice addition to the backyard and I know next year, I'll be using it even more.
The den finally got it's final touches, with new windows earlier this year and new floral drapes on all the windows.  It went from the above, original dark and dated look….
To this, after the new windows went in.  What a difference in lighting in this room, its flooded with natural light now.
I love my floral drapes too, they add so much color and life to the room.
Late in the year, I finally got around to repairing and painting the ugly block wall at the end of my driveway.
It went from this…..
To this….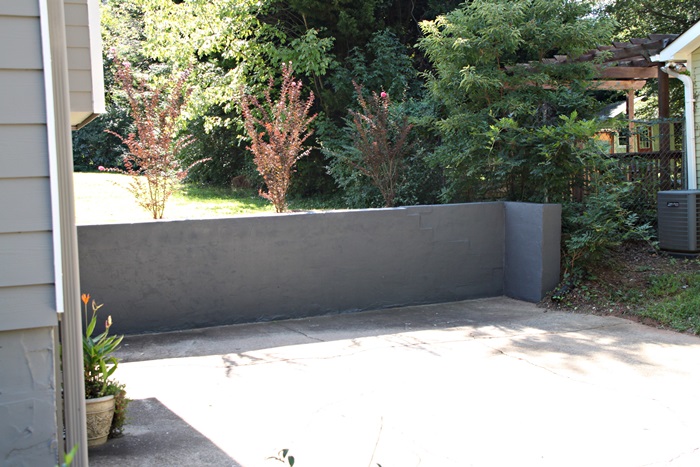 Those are the main improvements to this house during the year 2015.  Not nearly as much as the previous years, but much needed improvements,  nonetheless.  It's been fun making this house over and creating a beautiful home for myself and I'm grateful for all of it.
I'm so glad you all stopped by today to join the party!  Please link up your top projects of 2015 post and we'll all be checking your posts out too.  It's fun to look back at the year in review and see just what was accomplished.  Now, I need a new project house to work on, so we'll see what next year holds!
Please link up your posts below.  I would prefer one post per person and not just linking back to a bunch of your old posts.  It's best to write up a year in review post for this party! Thanks!
Don't Miss a Post, join my list!