After first hearing about Yogurt Mountain on the Rick and Bubba show, I had to check them out firsthand.  Sounded like my kind of place. If you love sweet yogurt treats and all the toppings, you will be over the moon in this place.  Apparently they are only here in Alabama, so for the rest of you, I'm so sorry.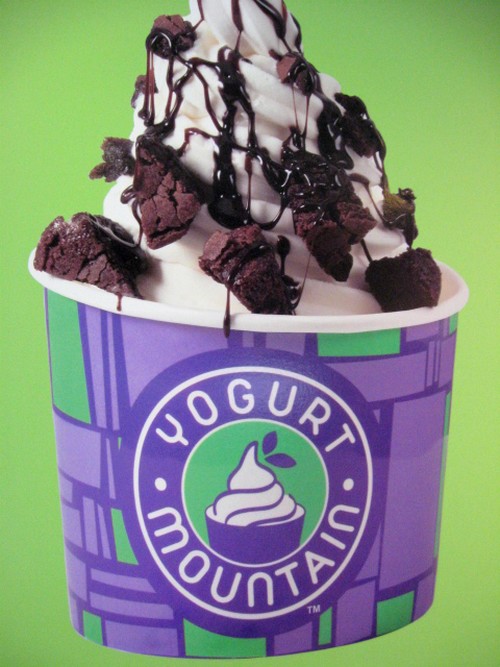 It's a cute shop and easy to navigate.
Grab a cup.
Browse the many flavors on the wall that are available that day.
Like Root Beer float.
Watermelon Sorbet.
And then go down the line, adding whatever toppings your little heart (and stomach desires).   Careful, it can get out of control here.
From cookies, nuts, granola, candy….
To fresh fruits
There's something for every taste at Yogurt Mountain.  This was my cup. I had to try the Watermelon Sorbet.  It was all very tasty and good.  You just have to be careful about how much you pile up, or your cup will end up costing $10, since they weigh it and charge accordingly.  Mine was about $6 something and it's not that huge.
Fun place to check out!  Maybe not an every week kind of thing, but we enjoyed our visit to Yogurt Mountain.  Check them out if you live in the area.  They are also in Tuscaloosa.
************************************
The Rusty Cricket print giveaway is still going on. Last day to sign up if you haven't already!

Don't Miss a Post, join my list!