Are you deeply in the mood for Fall?  Me too!  As I've mentioned before, I'm not a huge Fall decorator. I don't usually go all out on the front porch or elsewhere for that matter and if anything I will plant Fall plants in my front porch planters and add a wreath. On the inside, I decorate my foyer table for the Fall season, but that's about it.  I have never been a huge seasonal decorator even though blogging will make you want to be!  There are some beautiful displays of Fall out there, so today I'm sharing 20 inspiring Fall porches for you to enjoy!
If you love piling up pumpkins on the front porch along with mums and corn stalks, you'll see some of that in these pics, as well as more subtle displays of Fall bounty.  They are all beautiful and worth sharing so I hope you enjoy!  I'm linking to all the blog posts where you can enjoy more from these talented bloggers, so I hope you'll stop by their blogs too and give them a visit.
And please, if you're pinning these on Pinterest, please click through to the blogs and pin from the original posts!
I'll be saving all my energy for Christmas decorating. That's when I go all out!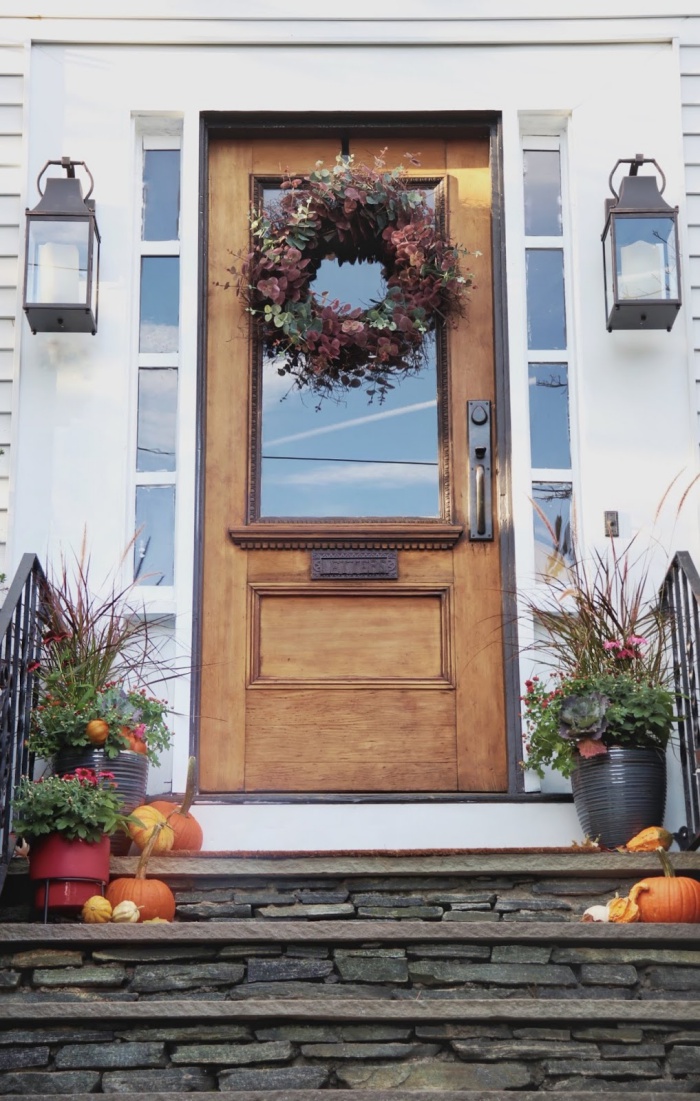 Did you enjoy those tours?  If that doesn't get you in the mood for Fall, I don't know what would!  Fall has taken awhile to arrive in Georgia, but I think it's finally here and none too soon for me.  I am welcoming these cooler days with gusto and so looking forward to the coming Holiday season.  That's always so fun, the Christmas home tours, family and friend activities, and lots more to look enjoy this coming season!
Don't Miss a Post, join my list!