Welcome to Southern Hospitality!
As of October, 2012, I moved into my fixer-upper 1979 split level cottage, a 2nd chapter in life after starting this blog in 2007 and going through a divorce in 2011.  It's been quite the DIY journey and I absolutely LOVE it!  My 85 year old dad and I spent 6 months fixing this house up from top to bottom and still have a few more things to do.  I couldn't be happier with my house.  It's so me and feels so cozy and like a home, sweet home should feel.
Here's a look at my former home tour, room by room.  I still own this house and it's being rented by my husband's daughter and family.  I've done a whole post showing Before and After pics of the entire house.  It's pretty dramatic to see it all in one post.  
I'll be sharing pics of our new house as soon as I get some rooms updated to share on here! In the meantime, click on House Renovation to see all the posts about the new house we moved into in August.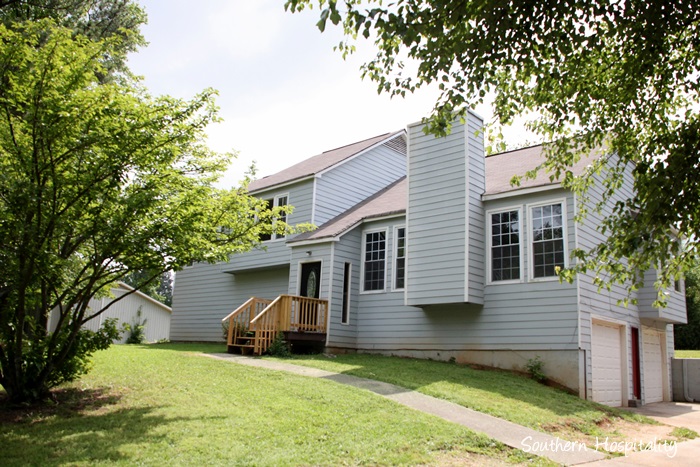 BEFORE (I hope that was obvious!)
And AFTER……Dramatic difference.
For individual room posts, click on the links below for those particular posts.  This home has been a true DIY journey.
The newest project completed in 2016 is my master bath renovation. When I say it's tiny, it really is a small space, with the floor coming in at 5×5′.  I gutted the entire space and had a professional come in and renovate it for me and it turned out really fabulous.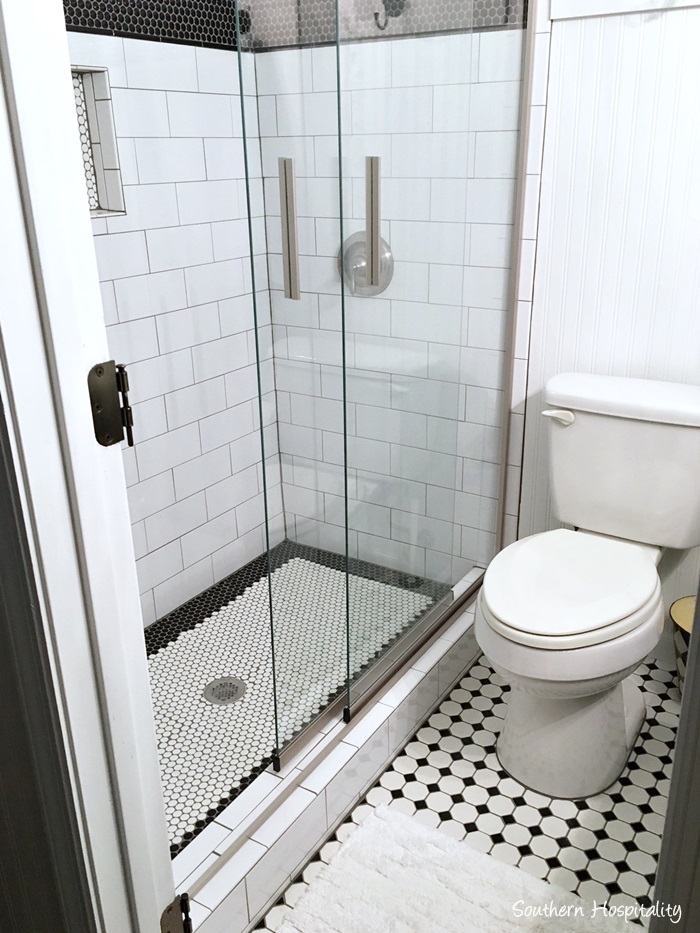 Now, I feel like I'm on vacation every time I go in there!
My new updated screened porch is finished and I couldn't be happier with it.  Here's the latest look this year with the new sectional sofa.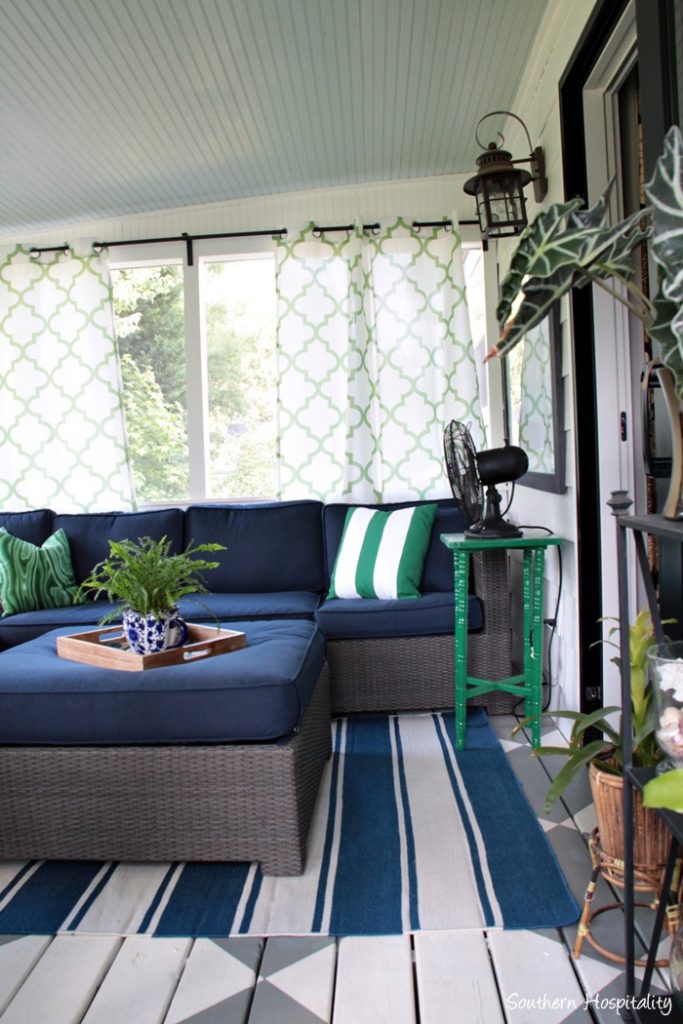 I have the cutest office in green and turquoise.   You can see ALL the details on this post.
In 2015, I completed a new patio in the backyard, really adding to the ambience of my outdoor spaces.
You can check out all the details on this patio post!
And all decorated with a beautiful new umbrella in this post.
My kitchen was a complete gut job and I opted for Ikea cabinets and couldn't be happier with all my choices.  You can see the Before and After's of the kitchen here.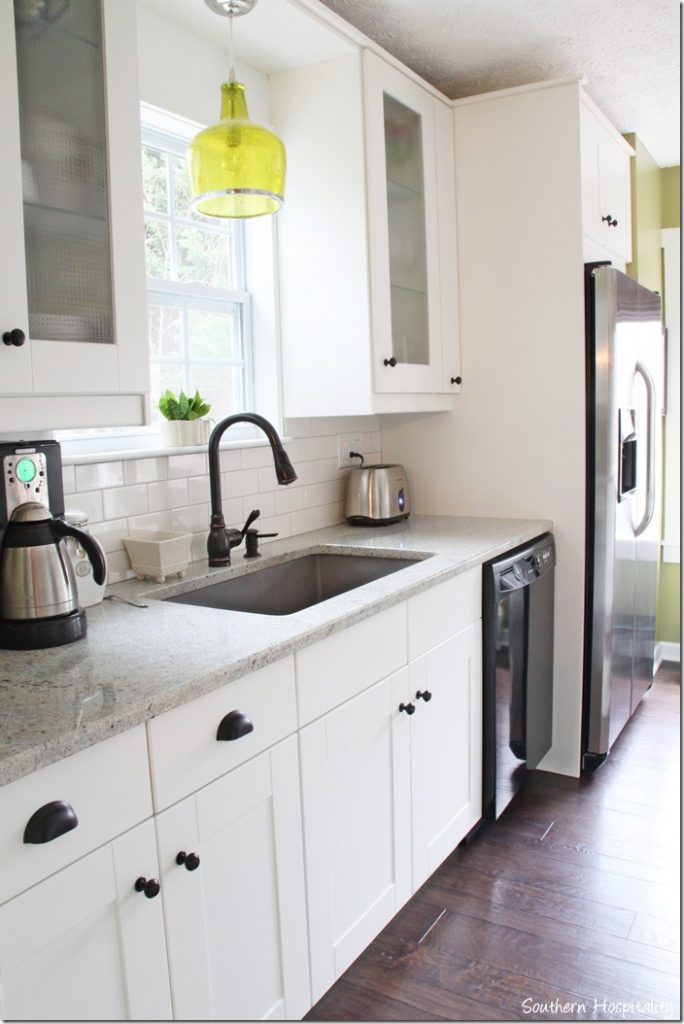 And here's the complete breakdown on all the kitchen costs, from top to bottom.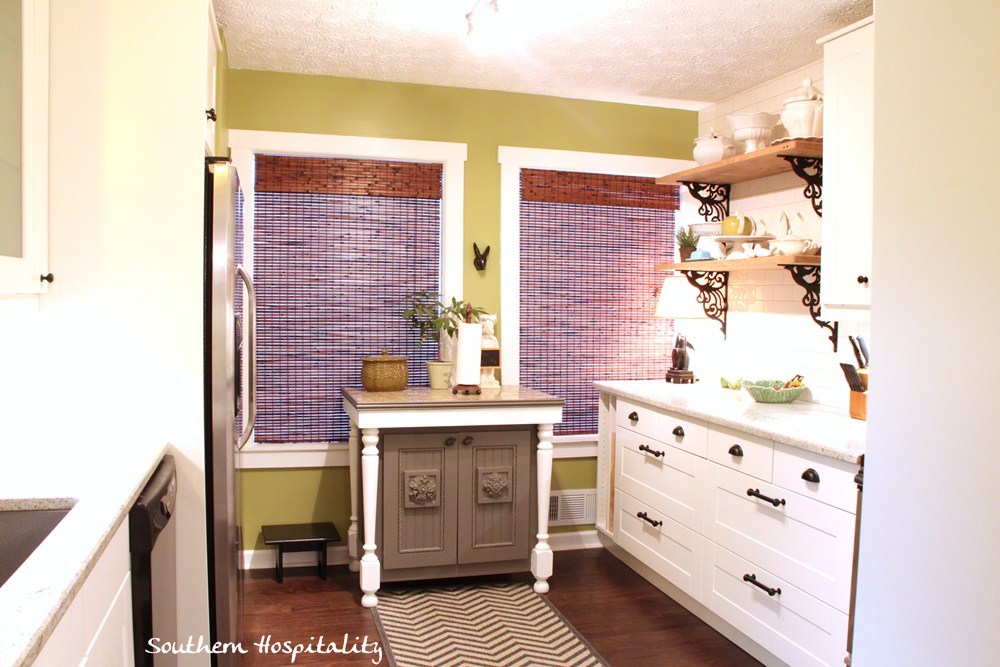 Another room that I'm so proud of is the dining room.  We added board and batten to the walls and completely transformed this room on a budget. You can see the shots of the dining room here.
One more space that got completely overhauled is the living room.  When I first saw this house it had nasty carpet and some dark blue paint on the walls.  I lightened up the whole house and put down hand scraped engineered hardwood plank flooring from Shaw Floors.
Here's the new and improved version of the living room with the latest changes:
My guest bath got freshened up instead of gutting with beadboard wallpaper, molding and a mirror frame, as well as new paint on the vanity and countertops.  Looks a lot better now!
The master bedroom is my own little haven, a mix of Traditional furniture and cottage style.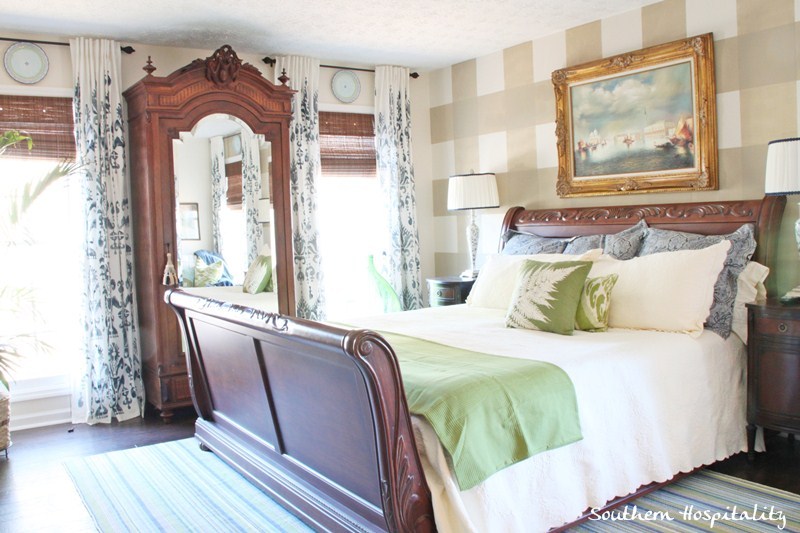 My guest room below, which  houses my roommate, Rhonda:
The cozy den in my lower level is now completed with the addition of new windows and drapes.
And last, but not least, my newly renovated laundry room/mudroom has come a long, long way: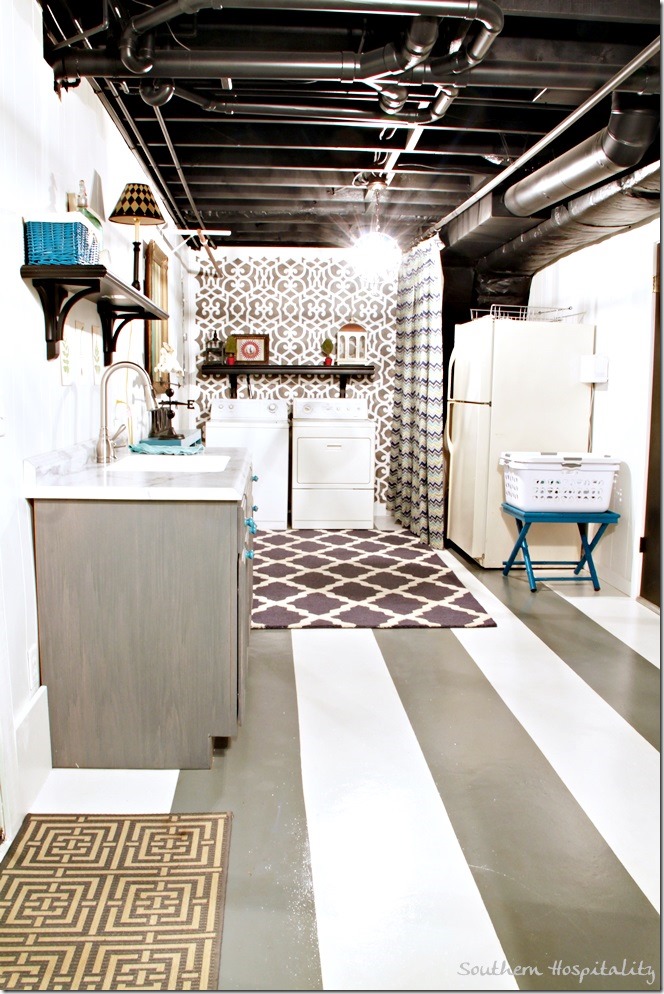 SaveSave
SaveSave
SaveSave