I've been a busy bee around here lately, moving furniture, painting furniture and generally freshening things up at my house.  After 2 1/2 years of living in this house, it was time to revisit some of my pieces and rooms and get them in better shape.
My office had gotten SO cluttered and full of stuff that I just didn't want to be in there anymore, so for the last year, I've hardly walked in there except to print things on the printer.  Not exactly a good use of space.  I knew that I needed to declutter the Ballard shelves and the big bookcase was so crammed with stuff that I couldn't find anything. Plus, it just looked bad.  Nothing like clutter to keep you from enjoying a room.
At just over 10 x 10′, this room is not huge, but I packed a lot in here.
Wall color is Fennel by Pratt & Lambert, but Sherwin Williams can mix it too.  Same color as my kitchen.
Stencil is Royal Designs and is the large Moorish. Here's a tutorial I did at my sister's house, using the same stencil. 
Desk is from Target online, bought it about 7 or 8 years ago.  Drapes are from Ikea. 
Light fixture is a $5 thriftstore find. (love those deals!)
So, welcome to my new and improved office space.  It feels so good in here now!
After living with all black furniture in here, I came to the conclusion that lightening up some of these pieces would make my room feel lighter. And it does!  I painted the bookshelf and the wall shelves with Maison Blanche Oyster paint and I'll show you that later on.  Those wall shelves came from Ballard Designs and I have had them for years. They are great shelves!
I was more particular about what I brought back in here on the shelves too.  A few storage pieces and framed family photos keep the shelves pretty, but not overly cluttered.
Here's a Before shot when I first moved in the office and the shelves were black.  I had way too much stuff on them.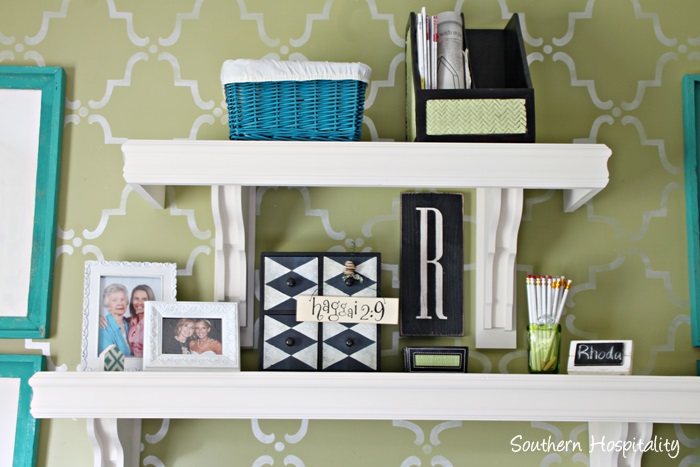 AFTER painting the shelves.
In a small room, having shelves on the wall is a great use of space and keeps things up and out of the way.  I can store things in the basket above and that little black and white drawer piece holds some small things too. This room just over 10×10′, not huge at all.  So I tried to make the best use of space with the pieces I already have.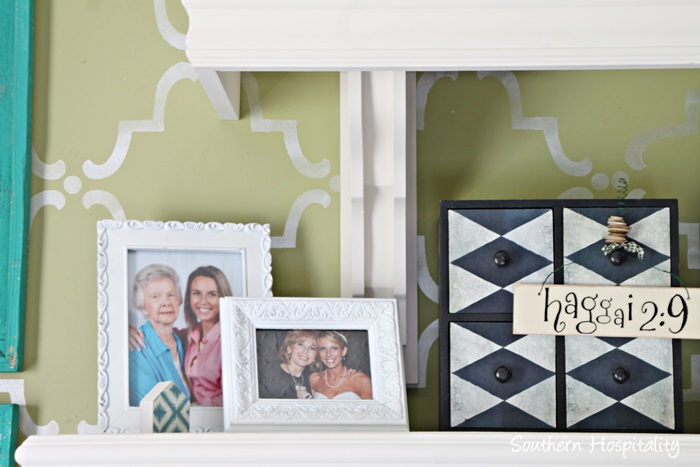 Fave pictures of my family.  One of my sweet readers sent me that Haggai 2:9 sign before I moved in my house.  When I read that verse, it brought tears to my eyes:
"The glory of this present house will be greater than the glory of the former house, says the Lord Almighty.  And in this place I will grant peace, declares the Lord Almighty".  
This is a verse that truly speaks to my heart and is such a testimony to what God has done in my life.  My house is a place of peace for me!
Pencils and knick-knacks.
The turquoise chevron chair came from Wayfair.   Life is Beautiful pillow and clock from Joss and Main.
The Ikea Expedit wall unit in the closet hides away things I don't need to be seen, like paint swatches, envelopes, files and more.
The closest was the perfect place to tuck away a storage piece like this and leaving off the closet doors made sense.
I still love my botanical prints from Saturated Color.  They add a fun touch in the turquoise barn style frames.
A new addition in my office is this adorable aqua file cabinet that I found at Homegoods.  I'm a Homegoods ambassador now and will be working with them through the year and they sent me a gift card to use.  I love this little file cabinet on wheels. Perfect for filing away my every day clutter and I'm going to get it organized soon.  I'll be getting some colorful hanging folders and files and set up a system I can really use.  No more clutter in here!
This pretty sign came from Wayfair awhile ago too.
Here's a BEFORE when the bookshelf was black.  I removed most of the stuff from the top and lots from the shelves.  Now I can breathe!
I majorly decluttered the bookcase and after adding most of my decorating books on one shelf, brought back the storage baskets and a few other storage pieces that I can see easily and know what is there.
This bookcase was a yardsale find in Birmingham for $50 and this is its 2nd transformation.  You can see the first painted black, back in 2008.  I took the original backing off this piece and nailed on real beadboard.  This time I painted it in Annie Sloan Florence, but had the paint mixed at Lowes in Valspar.  It's the same color I painted my front door, inside and out. I'll share a post on how I painted it later. I love it so much better now!
A few baskets for storage and containers for corralling the clutter is all that is needed.  I have a hole punch, stapler and tape dispenser handy.
And decorating books for easy reference.
This bulletin board has been with me for a long time too. It was a yardsale frame I found and painted, added foam core board with fabric and it serves me well as a bulletin board.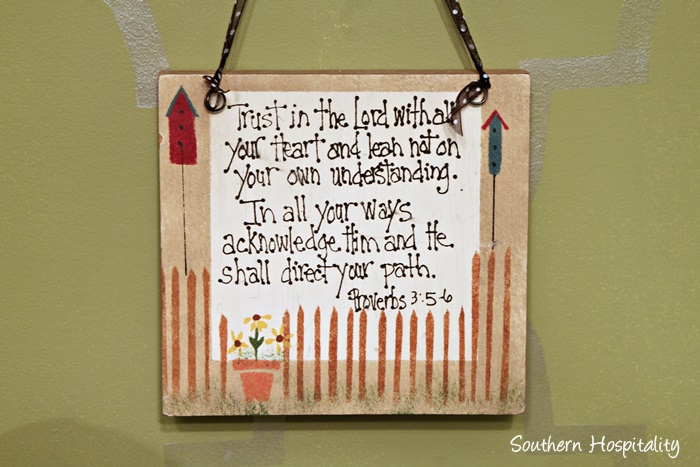 One more tiny sign that I found at a yardsale years ago too is inspirational to me. This duo is my favorite verses ever and I  hold them near and dear to my heart.
So, that's my new and improved office space.  I can't tell you how good it feels to declutter the room and get back in here again.  I will enjoy looking out the window and enjoying the pretty view.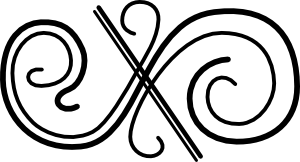 I'd love for you to check out my new guide on how we updated my 1970's fireplace, by adding a rustic mantel and planked wall.  I love it so much better now! Just click the photo!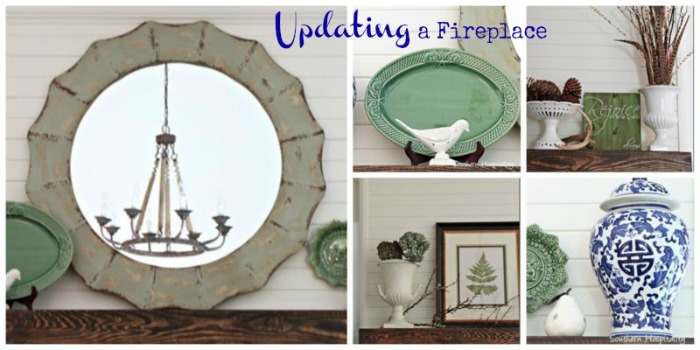 Don't Miss a Post, join my list!