Happy Valentines week! Even though Valentines Day is highly commercialized and suggest that people spend lots of money making their loved ones feel loved, we don't have to go overboard. Simple and easy ideas for celebrating this day of love are plentiful. I hope you enjoy the ideas I've shared below from 20 talented bloggers. From recipes, to crafts, and decorating ideas to help you celebrate Valentines Day, enjoy and feel loved!
And please pin for later!
Janet with Shabby Fufu shares this pretty fireplace with Valentines balloons, sure to bring a smile.
Jennifer with Dimples and Tangles always sets a gorgeous colorful table.
Michelle with Our Crafty Mom shares a soft pink tablescape.
Another great Valentine idea from Jennifer at Dimples and Tangles, a cute hugs and kisses sign.
No sew sweet Valentines hearts from Janet at Shabbyfufu are so cute!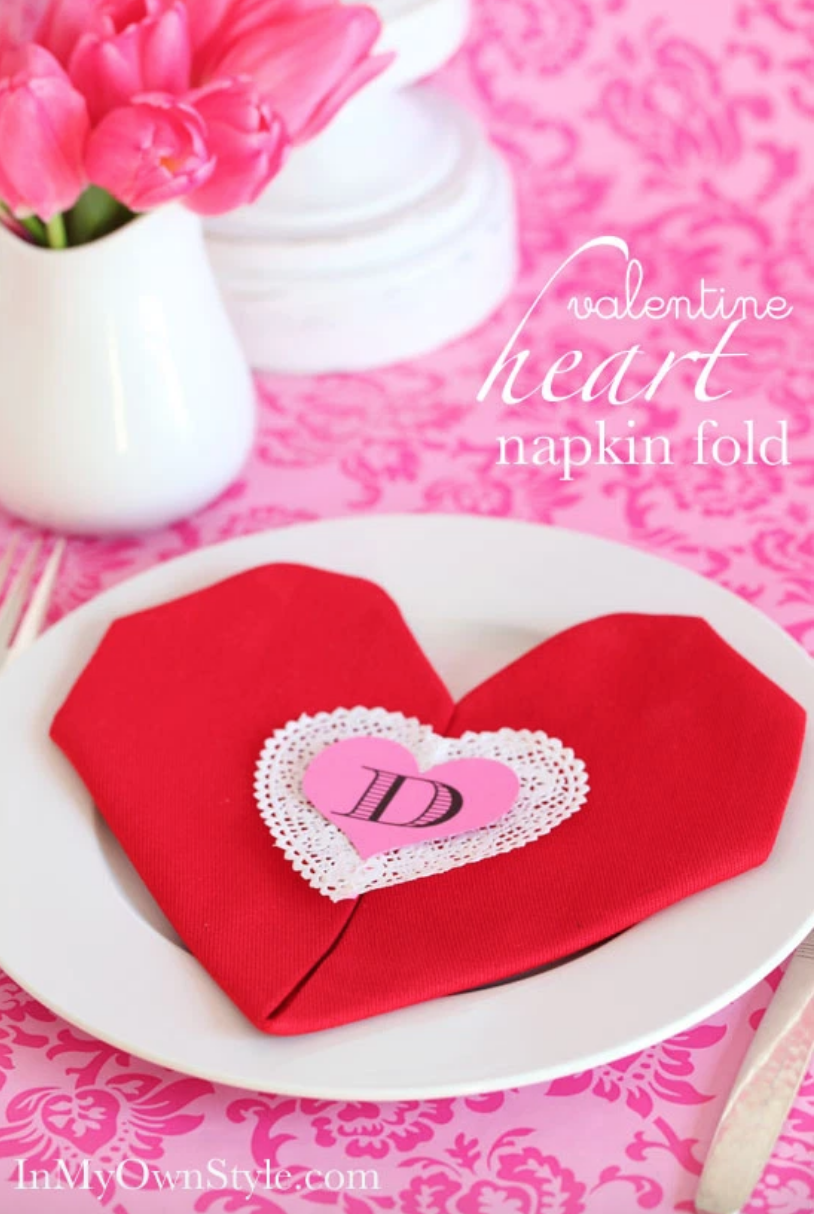 Diane from In My Own Style shares a clever Valentines napkin folding trick.
Paula with Virginia Sweet Pea shares a soft and pretty Valentines garland craft.
Chrissy with First Day at Home shares this soft and pretty felt heart garland.
This driftwood heart from Tricia at Simplicity in the South is so cute.
On a similar note, Brittany from Pretty Handy Girl shares this cute tree branch wood slices as a wreath.
Shannon with Fox Hollow Cottage adds some special red and pink touches to her kitchen hutch.
This Valentines inspired vignette from Angie with Postcards from the Ridge adds just a special touch for the day.
Now these beautiful Valentines donuts sure look good from Inspiration for Moms.
These heart shaped pastries are so appetizing from Hearth and Vine.
No bake Valentines cheesecake looks mighty good from Melissa at Shaken Together Life.
Also from First Day at Home, these heart shaped cheesecake bites look delicious and so cute.
Look at this yummy red velvet trifle cake from Artsy Chicks Rule.
Kim with Sand and Sisal shares a pretty and simple fondue for two.
Charcuterie boards are all the range and this one from Laura with Inspiration for Moms is perfect for a romantic dinner for two.
And one more charcuterie board idea from Cassie Bustamante with this delectable vegan board from Trader Joe's.
Here's one more bonus for you, rounding this out to 21 Valentines ideas!
Through Valentines Day, Krispee Kreme has these pretty pink strawberry donuts (and other colors as well), perfect for bringing home for some sweet romance for your sweetie! My sweetie sure loves donuts!
I'd love for you to take a look at this Romantic little video some of my friends and I are sharing. Flowers and other ideas for celebrating Valentines Day! Turn on the sound for the full effect!
Don't Miss a Post, join my list!