I never got around to sharing this beautiful Port St. Joe garden with you, but it is too gorgeous not to, so better late than never. My friend, Vicki, has a friend down there who lives in this house and is an avid master gardener. You will love it!

Driving up to her house, this is what you see, a beautiful fenced courtyard with lots of lush plants inside.
She even has a garden house.  Don't you want a garden house?  Me too!
Lush plants were everywhere and it is obvious this lady knows what she is doing.
While we were there, the azaleas were in full bloom and starting to drop their pretty petals in a lovely display below the huge bushes. 
Big, full-bloomed pink azaleas, these are the big variety. 
Lovely plants were everywhere.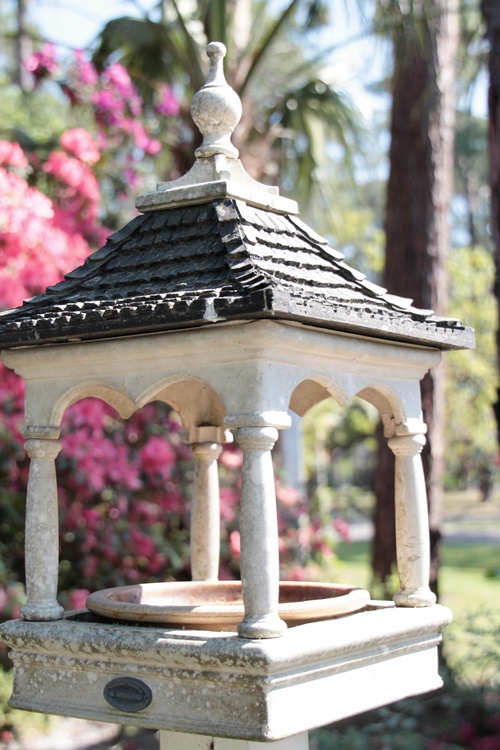 Birdhouses and garden statuary abounded too.  
A pretty purple verbena was blooming profusely.
This beautifully patinaed horse weathervane was a focal point worth looking at.
Lots of statues.
Wonderful sentiments to share in the garden.
She really has a green thumb and knows how to put it all together.
Purple beauties.
More birdhouses sitting on an old stump.
A bench for sitting and enjoying all this beauty.
A potted kumquat tree.  Do you know what these citrus fruits are?  My parents grew up in Florida, so I have had kumquats.  They are little bitty things.
Such a pretty fountain.
Baskets and greenery.
More of those astonishing azaleas.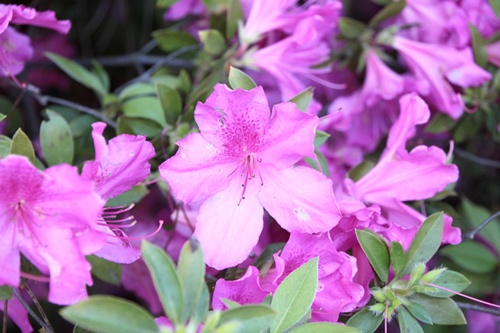 Pretty in pink.
Lovely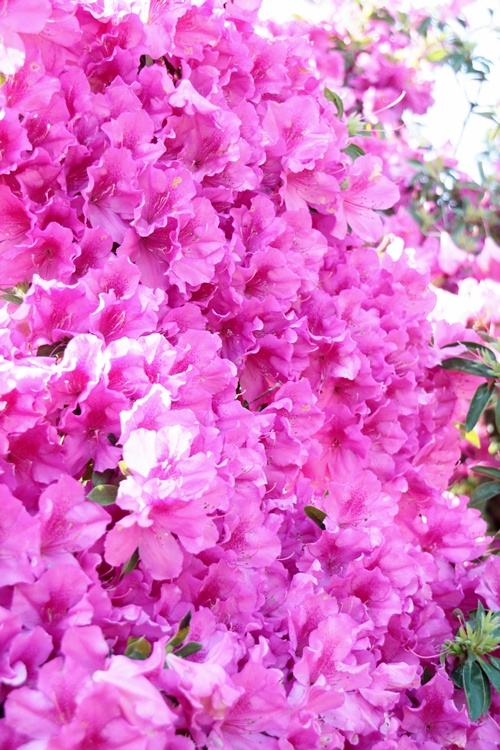 So there's a garden tour for you.  I took all these pics just to share, so even though spring has passed, I hope you'll still enjoy the beauty of a private garden in Florida.
I sure enjoyed taking the tour in person!
Don't Miss a Post, join my list!