If you missed Part 1 of our visit to the Biltmore, catch up there first and then come back to this post. We sure enjoyed our recent trip to Asheville and it was a pleasure to see the house and gardens again. Today we'll go upstairs to the bedrooms and more casual spaces of the guest rooms and downstairs kitchen and pool.
Another look at the exterior view of the Biltmore, a magnificent sight to take in.
Continuing the tour from Part 1, we enter George Vanderbilt's bedroom.
Such an incredible bedroom.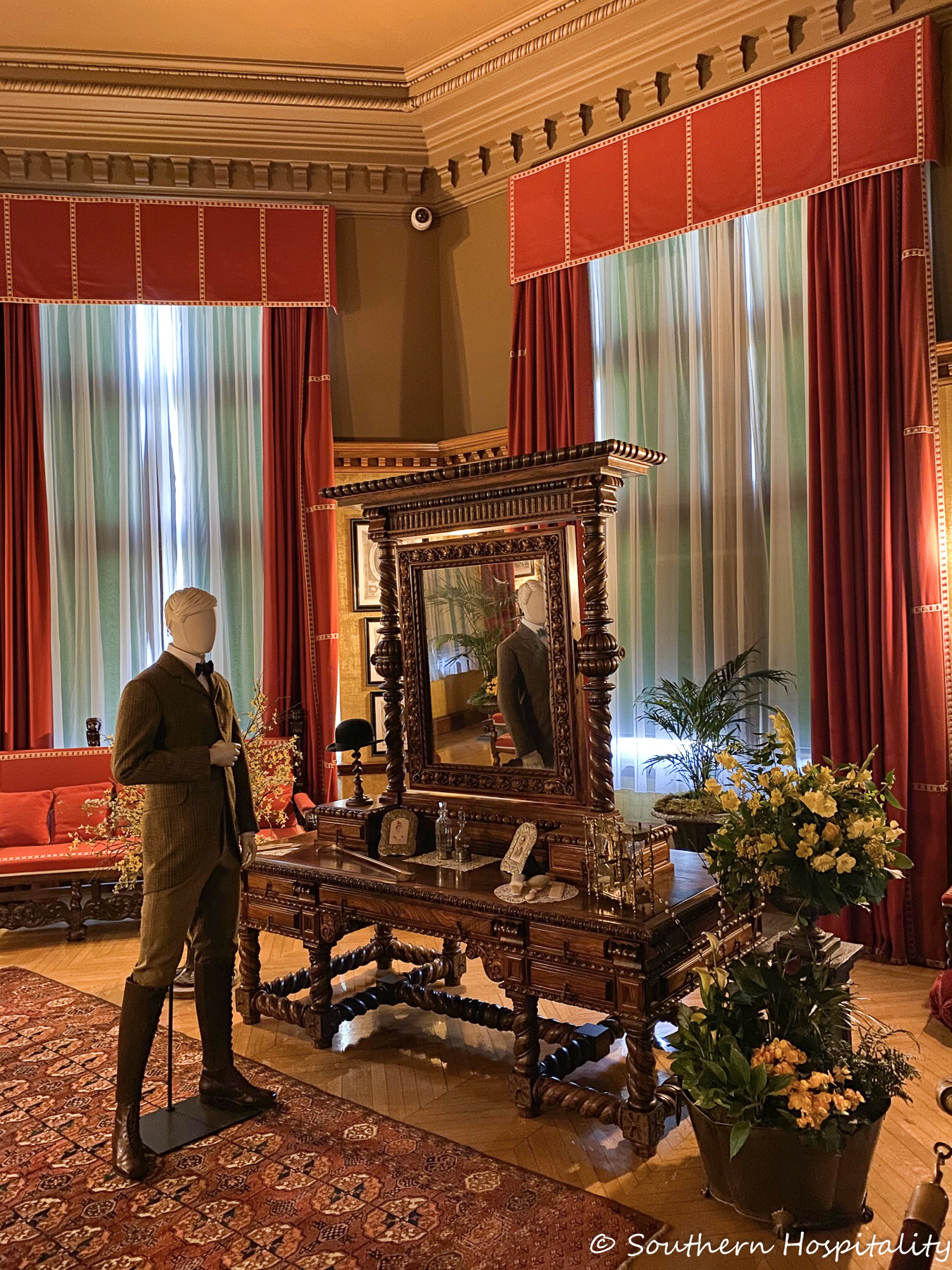 This is a room in between George and Edith Vanderbilt's bedrooms. I'm sure it would have been decorated with plenty of comfortable seating areas.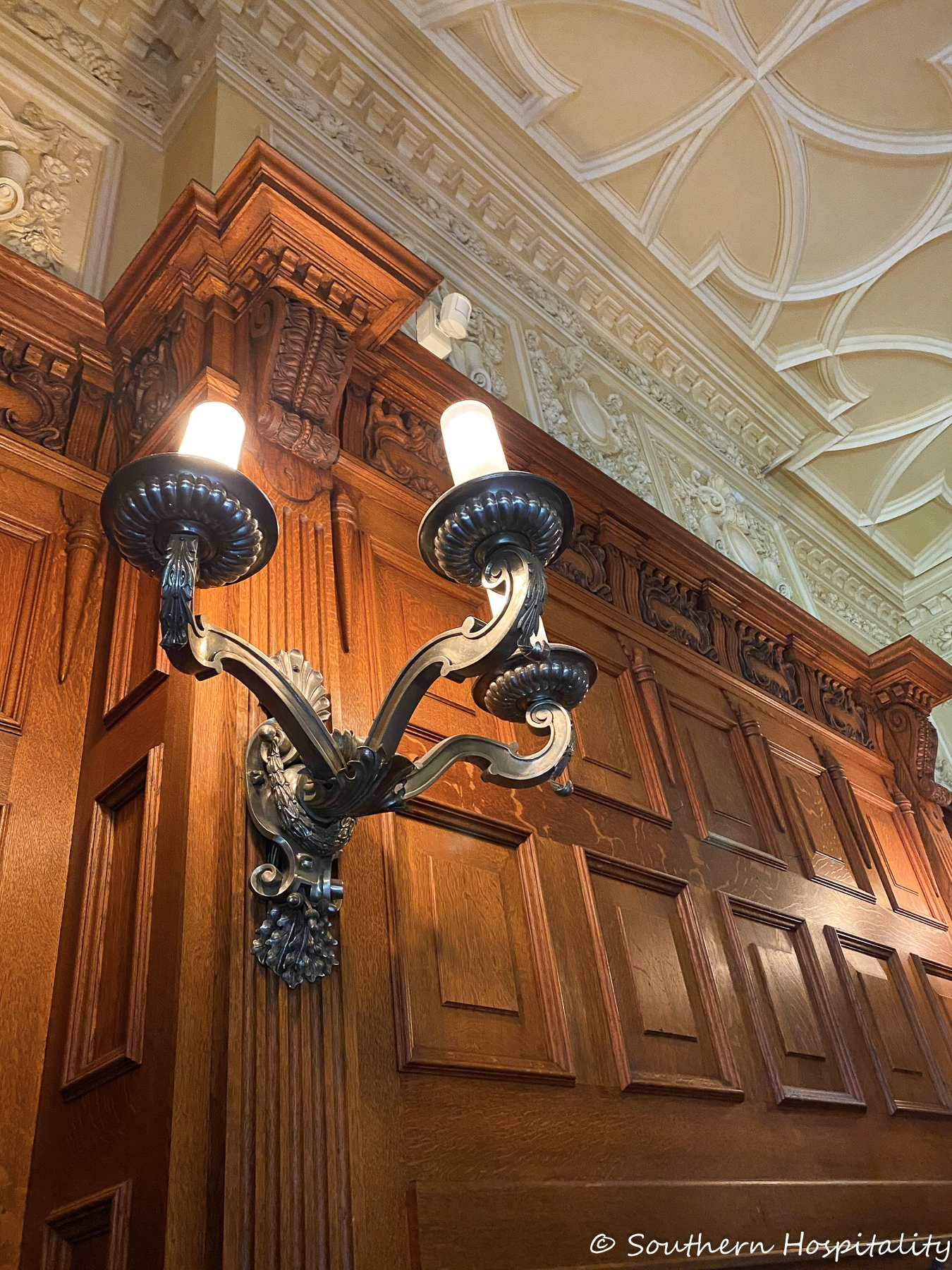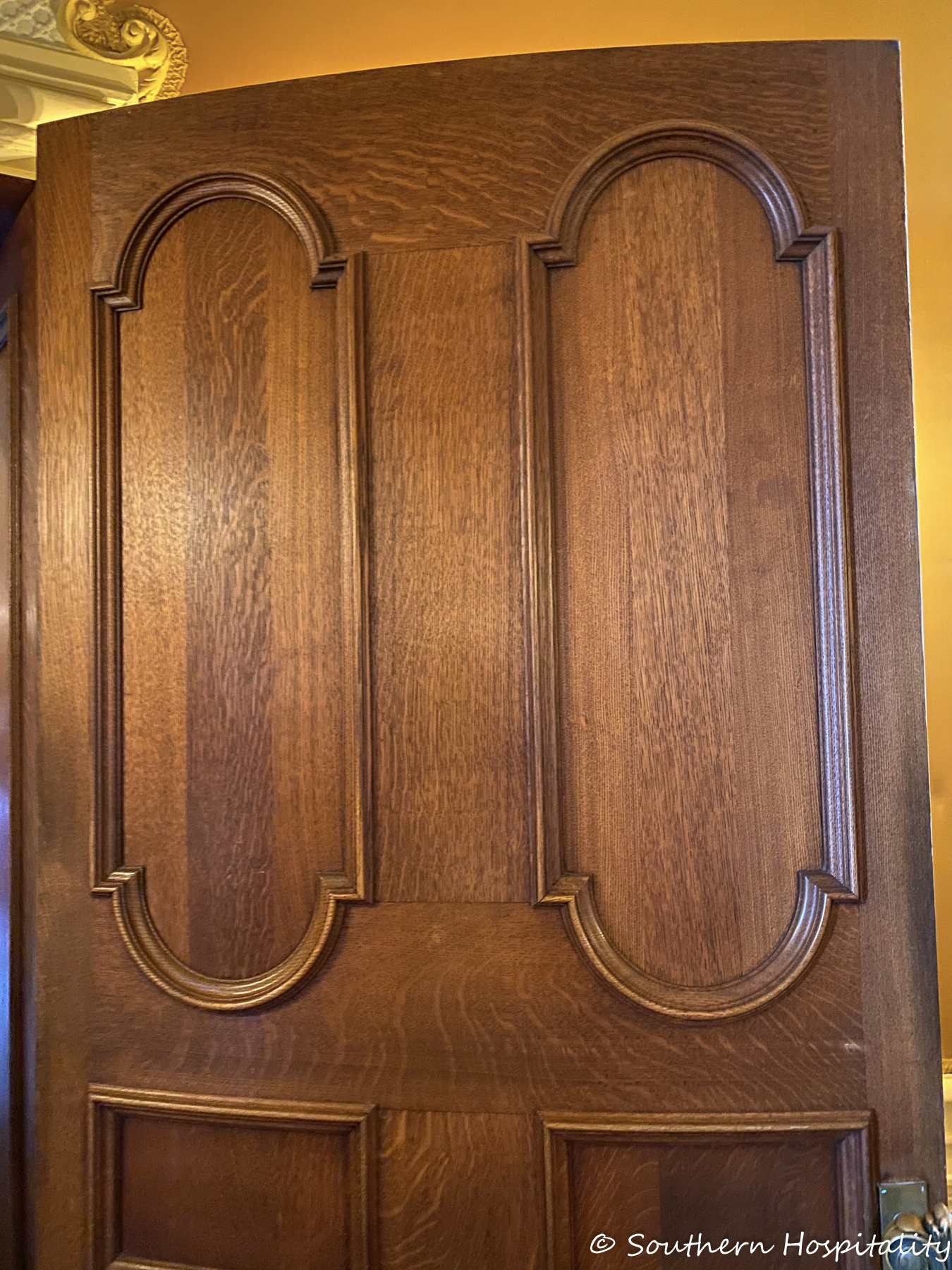 Now we go into Mrs. Vanderbilt's bedroom.
Much more feminine space, but large as well.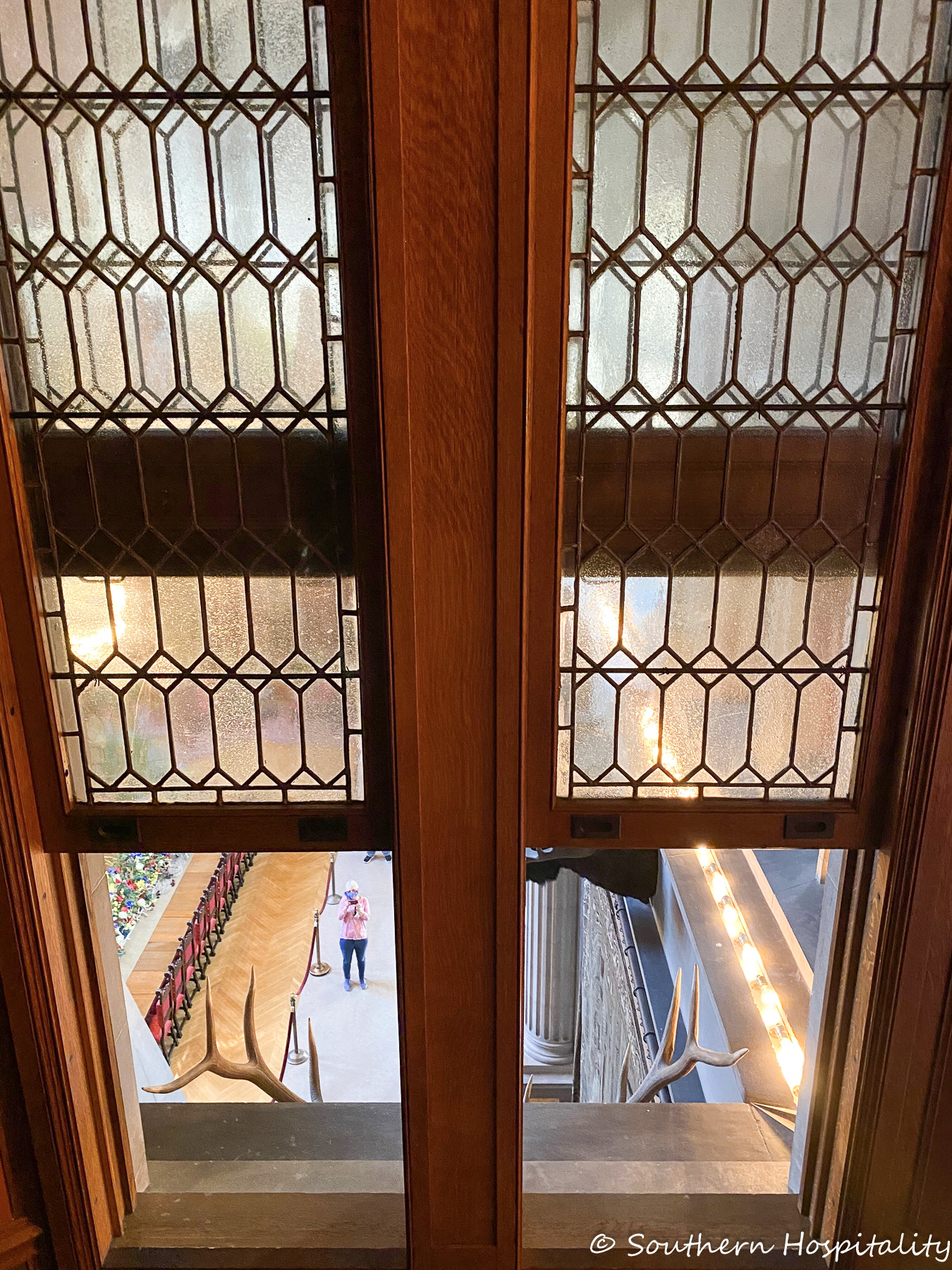 Outside in the hallway a window looks down to the main dining room.
Anohter seating area with piano in the landing areas upstairs.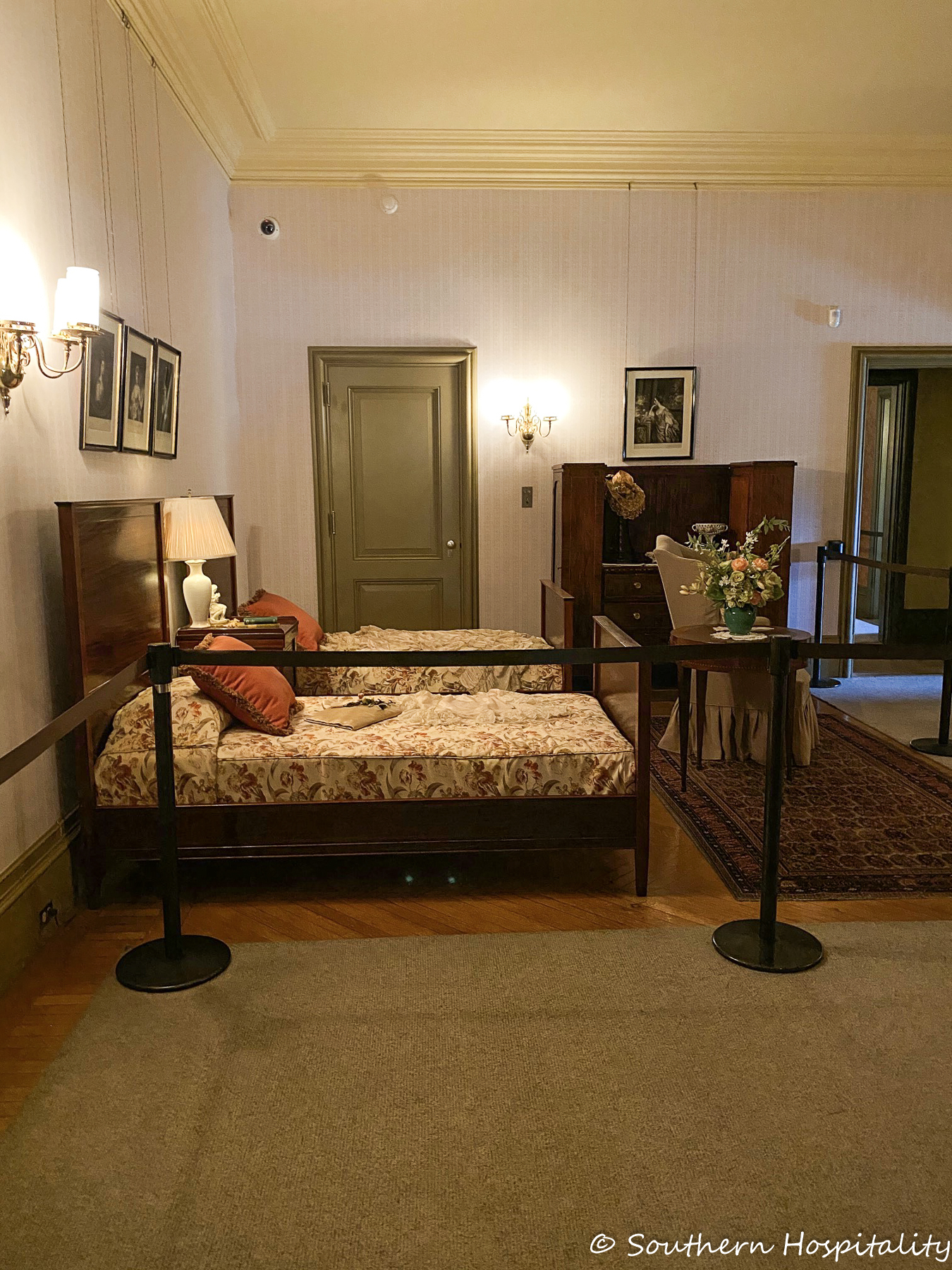 I think this was a guest room.
The Grand Staircase is a work of art.
More bedrooms. With 35 bedrooms, 43 bathrooms, and 65 fireplaces, it's quite the estate.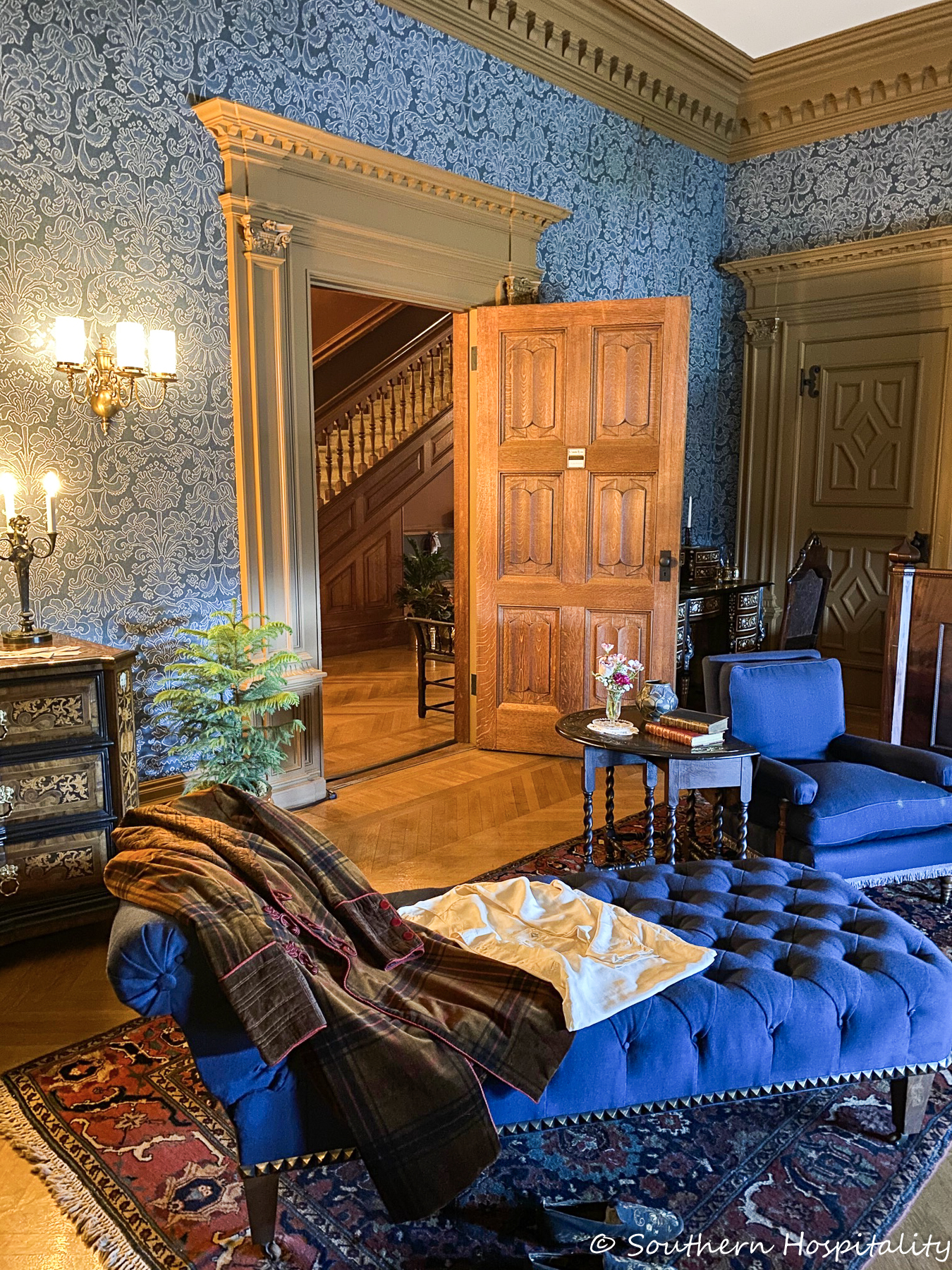 I thought this blue room was so pretty. That wallpaper could be current for today.
Nursery with flocked velvet wallpaper. They have plexiglass over the wallpaper and drapes to protect them.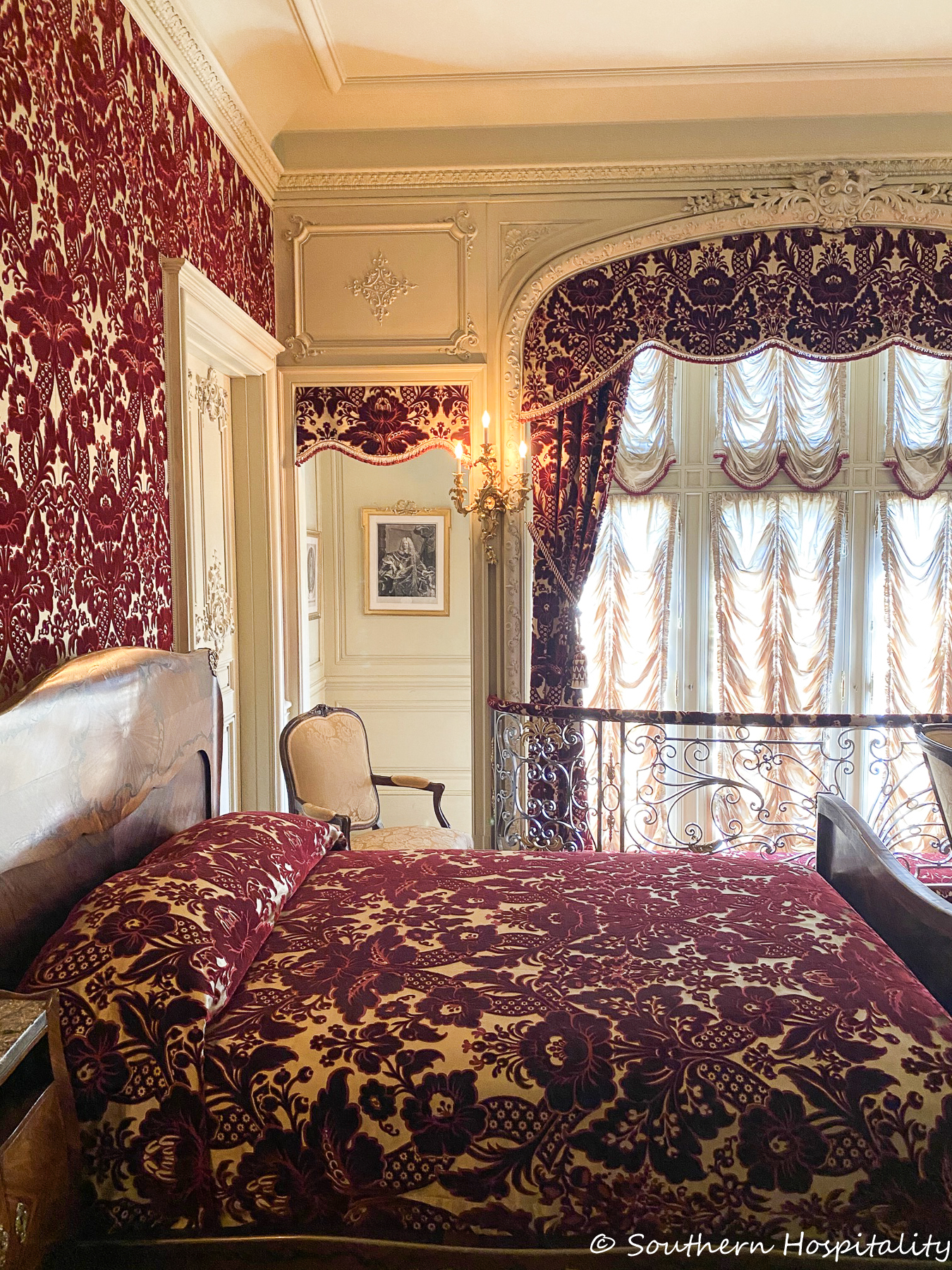 A peek into a bathroom from a hallway.
Back to the front door entry way as we make our way downstairs.
The front doors.
A stone walkway down below.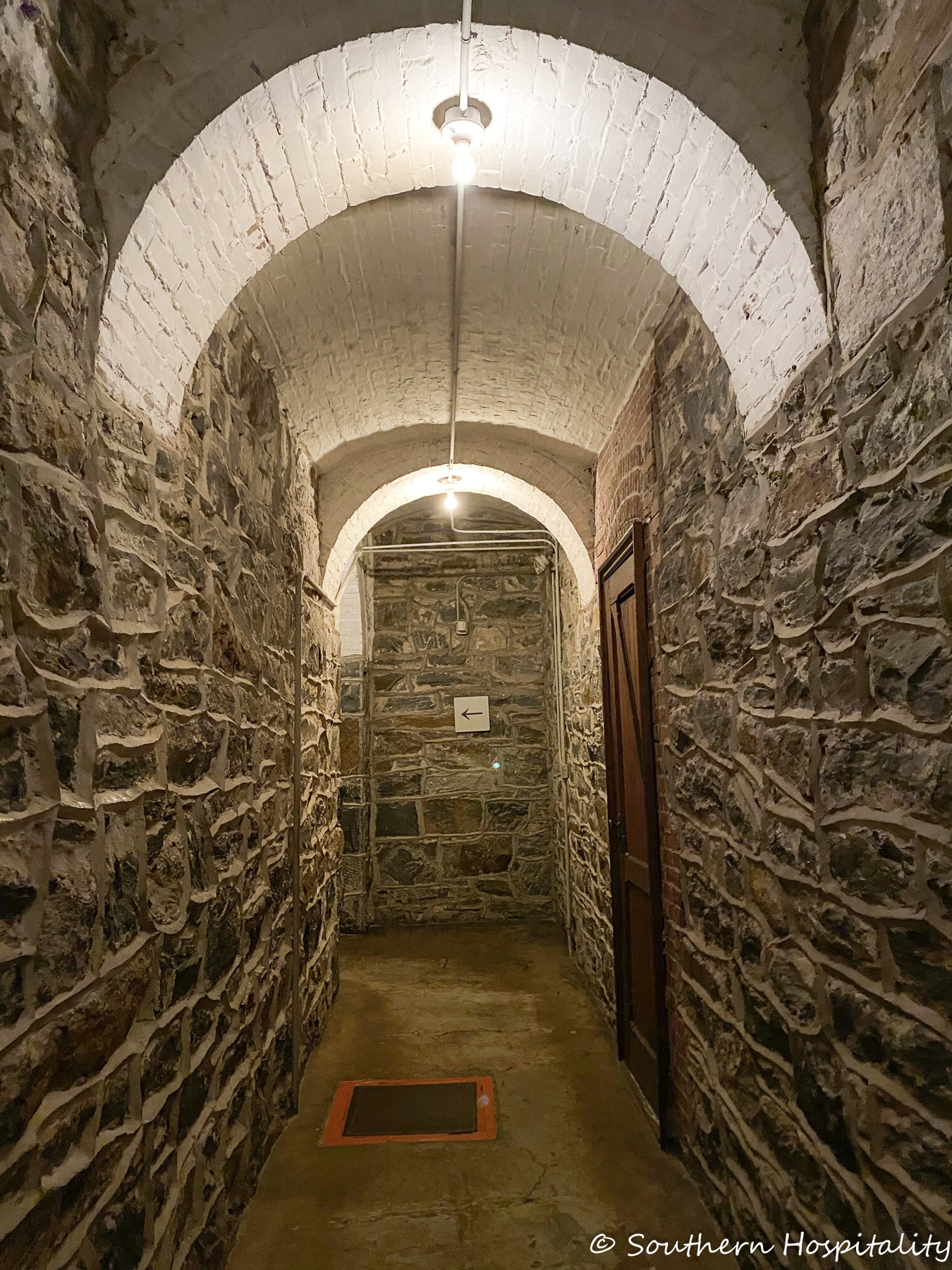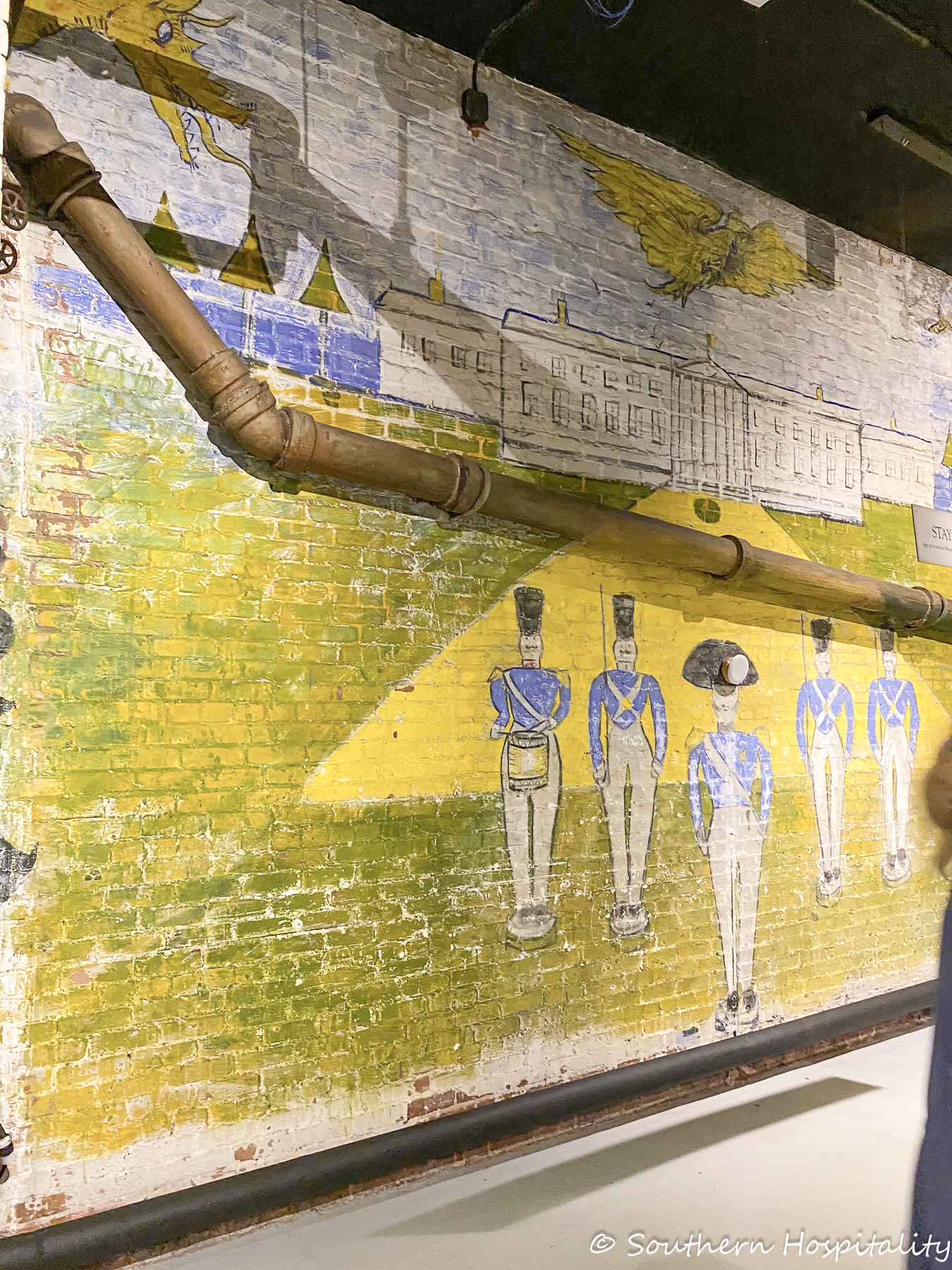 This room is called the Halloween room. I guess they had parties in here.
There's even a bowling alley!
Dressing rooms for the indoor pool.
All in a row.
The magnificent indoor pool.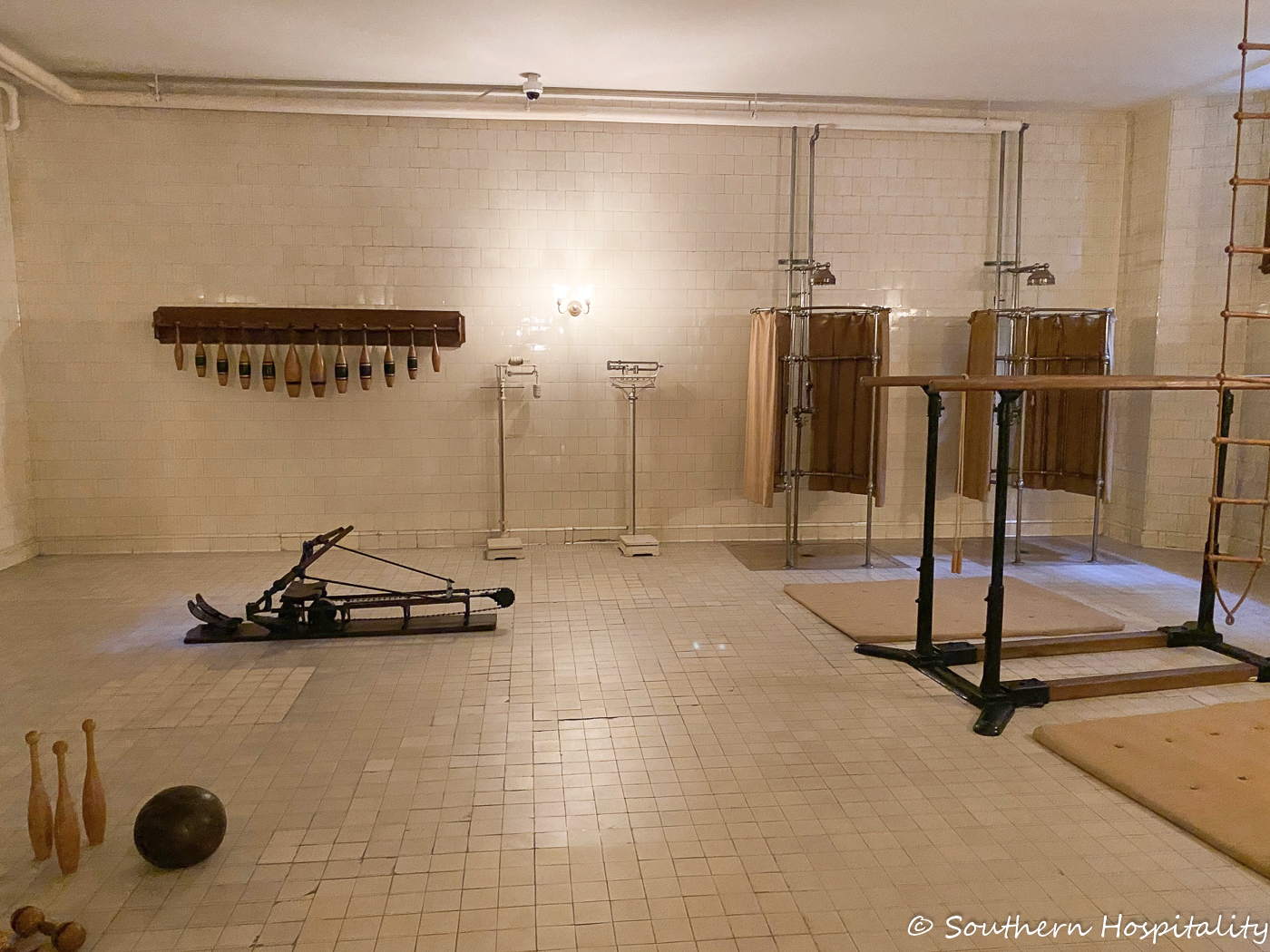 Gym for a workout.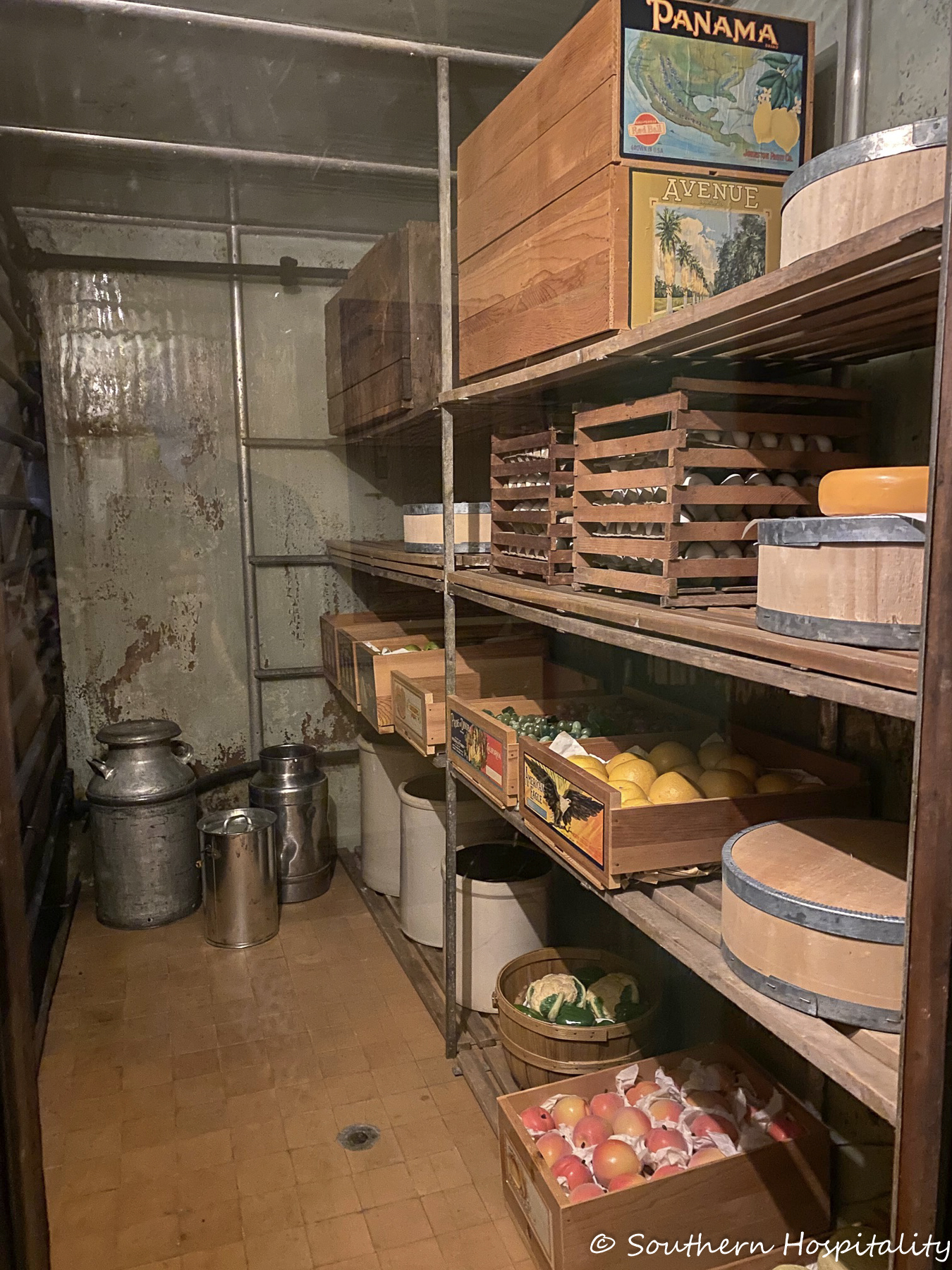 There are lots and lots of pantries and storage areas. I'm sure that was a busy kitchen back in the day.
Downstairs kitchen.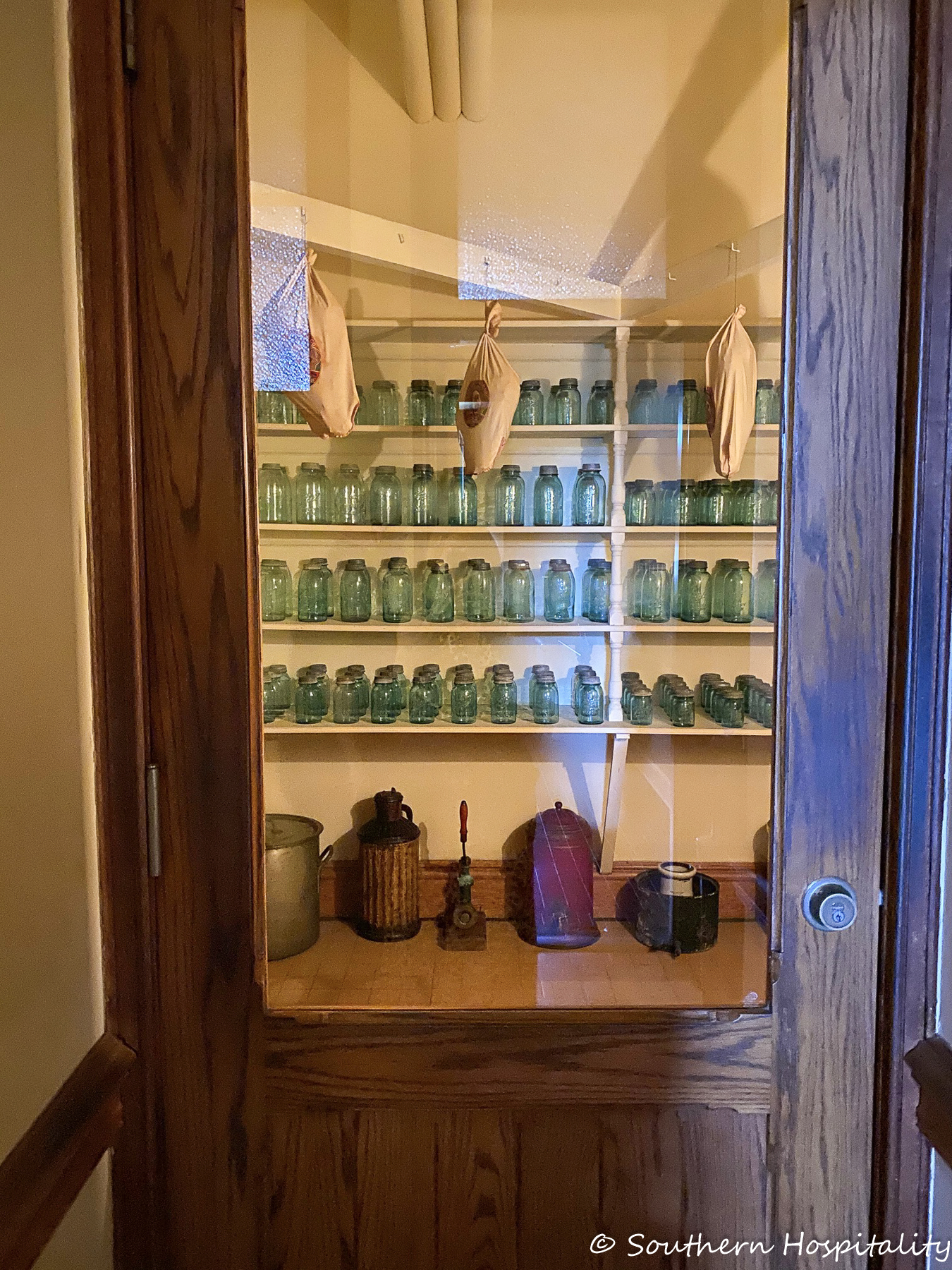 Storage room.
The kitchen was big and spacious. Reminded me of Downton Abby.
Hard working sinks.
Dumb waiter
Servants' dining hall.
Refrigerator
More storage for all the things.
Vases and pretties.
What a space!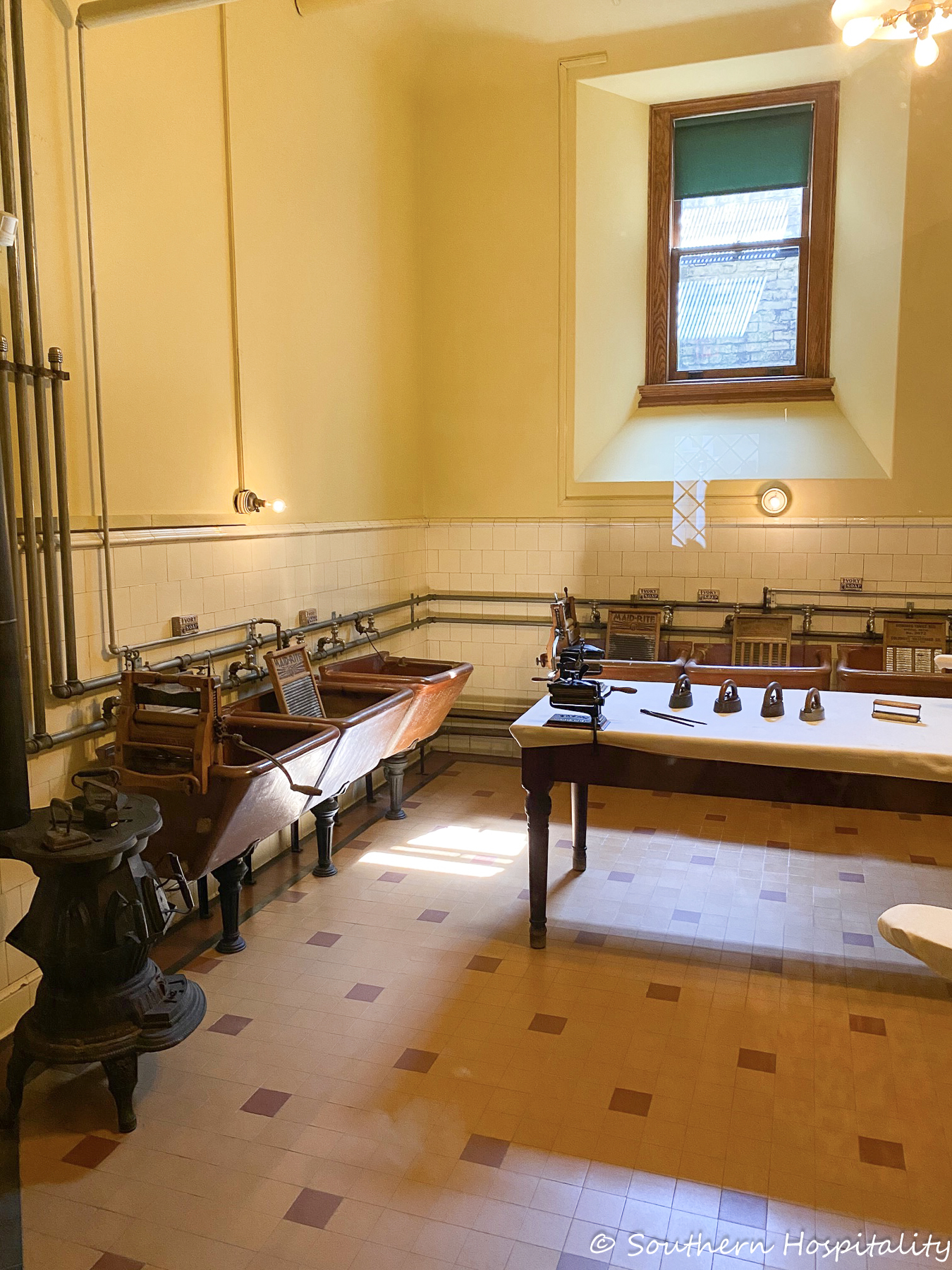 Laundry room.
One more pretty space as we were leaving.
Arbors on one end of the house as we made our way to the gardens.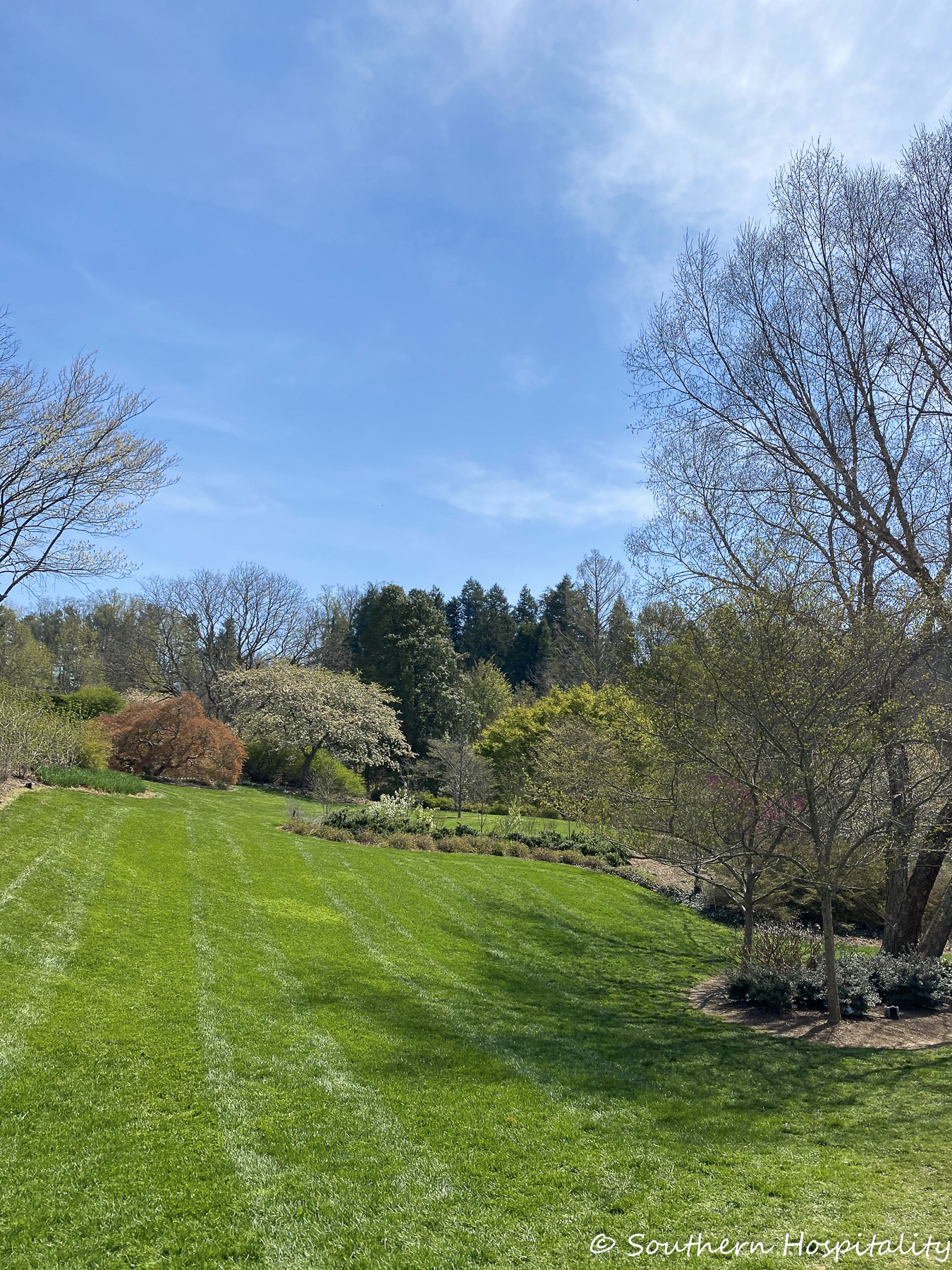 Italian garden
One more selfie outside the house.
Stay tuned for the Biltmore blooms tour next week! I've got lots more to share of the garden and conservatory which has such a cute display of a model train and replica buildings made out of all natural materials found on the estate. Wait til you see all of that!
Don't Miss a Post, join my list!