We've had a wonderful and relaxing Thanksgiving holiday at home and with our families.  We went to see the new Grinch movie with our little people and had a good time with them over the weekend and really enjoyed having Lauren and her family home for the week. I'll do a post soon on our trip to Bryson City and the Polar Express train ride too.
I also got the news that our river cruise with Viking has been cancelled for now.  I don't know the whole reason, but it sounds like just our group has been cancelled and not the whole cruise. It was disappointing, but we will be rescheduling another cruise soon, maybe even in the spring, so I'm excited about that.  The weather in spring will be a lot warmer too!
This is my last post from our Cape Cod trip and recaps our last stop in Newport, RI.  I've got 2 more of the Newport houses to share and I'll do that soon too, Marble House and the Elms.  Both were gorgeous to see.
Newport is a charming town to visit too, right on the water and lots of beautiful Colonial houses to see in addition to the mansions.  We enjoyed our Inn we stayed in, the Mill Street Inn, a contemporary inn right in the heart of downtown Newport.  It was nice to be in walking distance of shops and restaurants, as well as all those pretty homes.
We had a suite in this Inn, with a downstairs living room and upstairs bedroom.
Very modern and clean, but also quaint in an old building with exposed brick.
Breakfast was delicious with lots of bread items, cereal, bagels, fruit, coffee and juices.
Breakfast was served in a neat little area downstairs.
We had a great view from our room too with a private balcony and this nice eating area outside for breakfast if the weather was nice.  We had some rain while we were in Newport, so took our umbrellas for walking around.  It was nice to have a view of the water from our inn.
There was a gorgeous historic church right near the inn too and I loved taking pics of it.
Built in 1726, the Trinity Episcopal Church is a beautiful piece of history.
The grounds were decorated with pumpkins and Fall was in the air.
It had quite a presence in the area with surrounding homes and shops.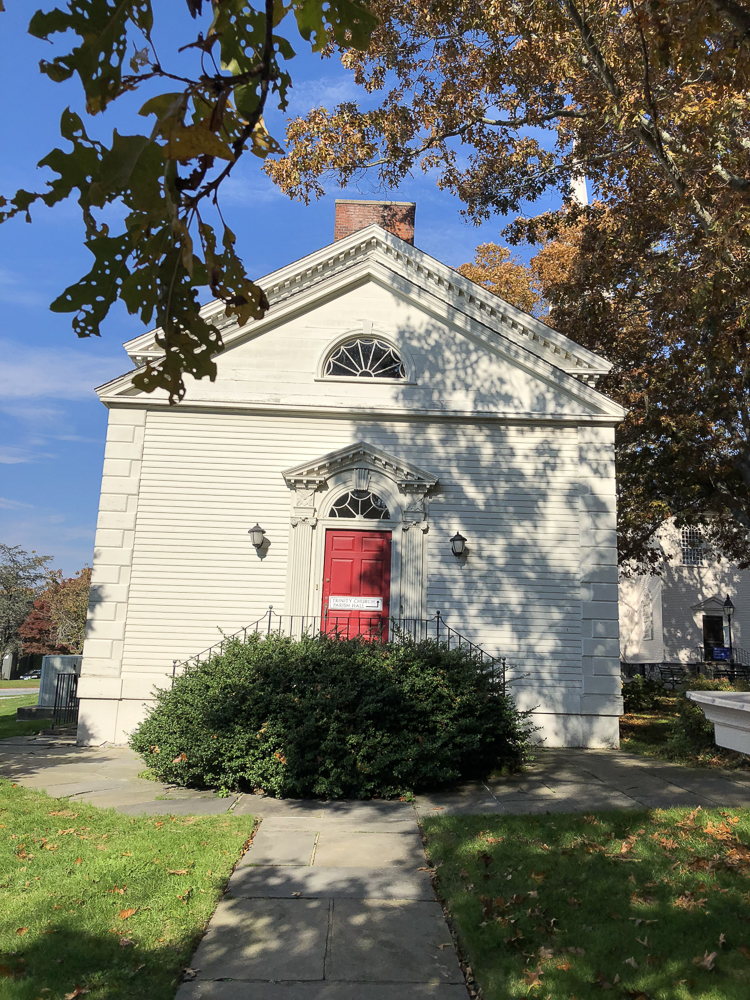 This building adjoined the church, maybe a chapel.
Great spot for a selfie.
The neighborhoods around the inn were equally interesting with so many beautiful historic homes.
This is where we saw an abundance of Colonial homes, each one so pretty and unique.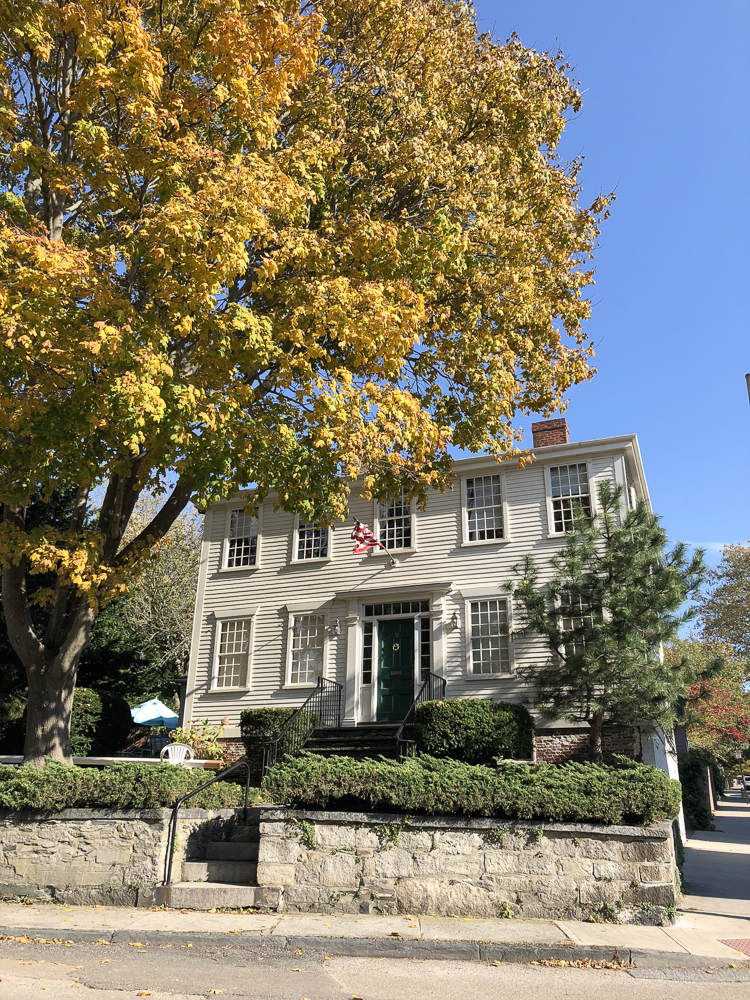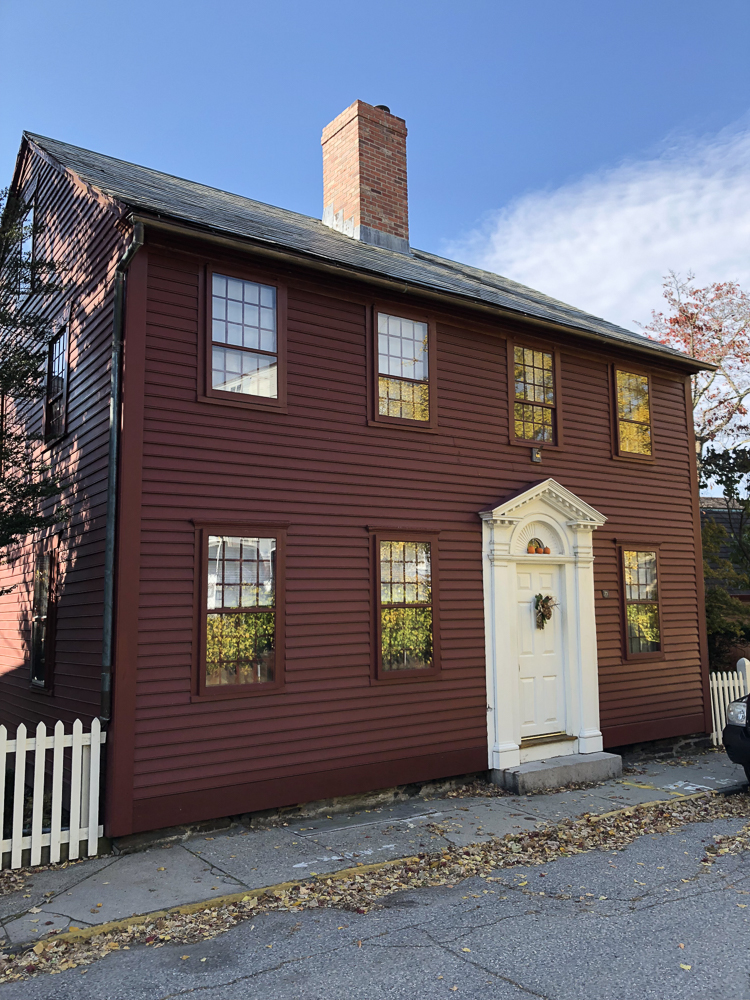 Classic New England Red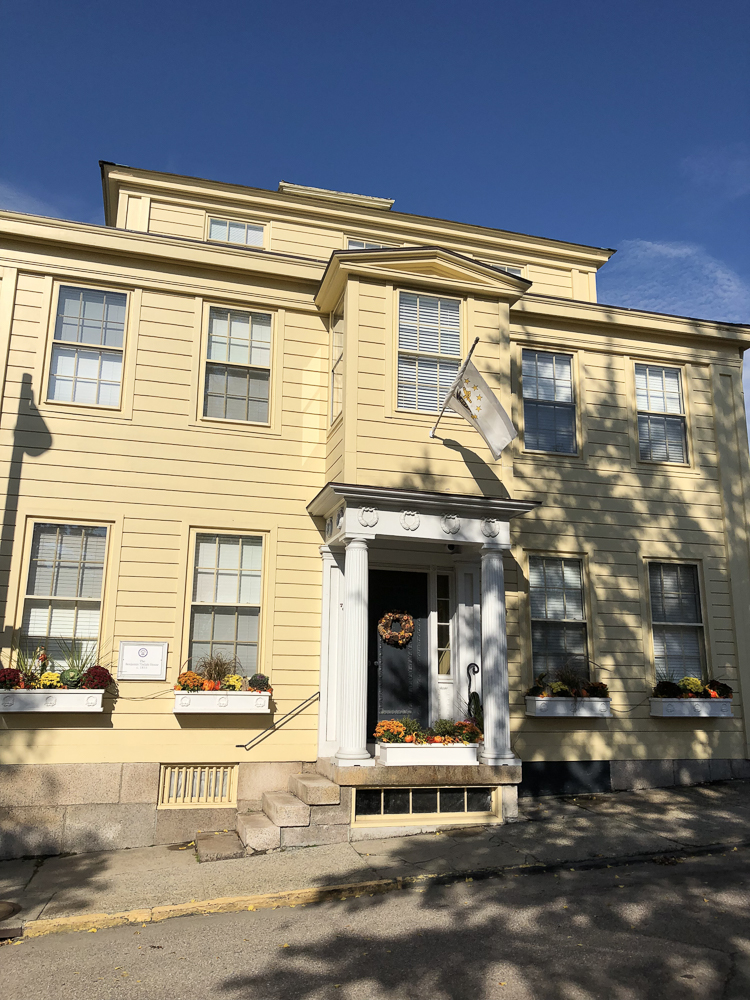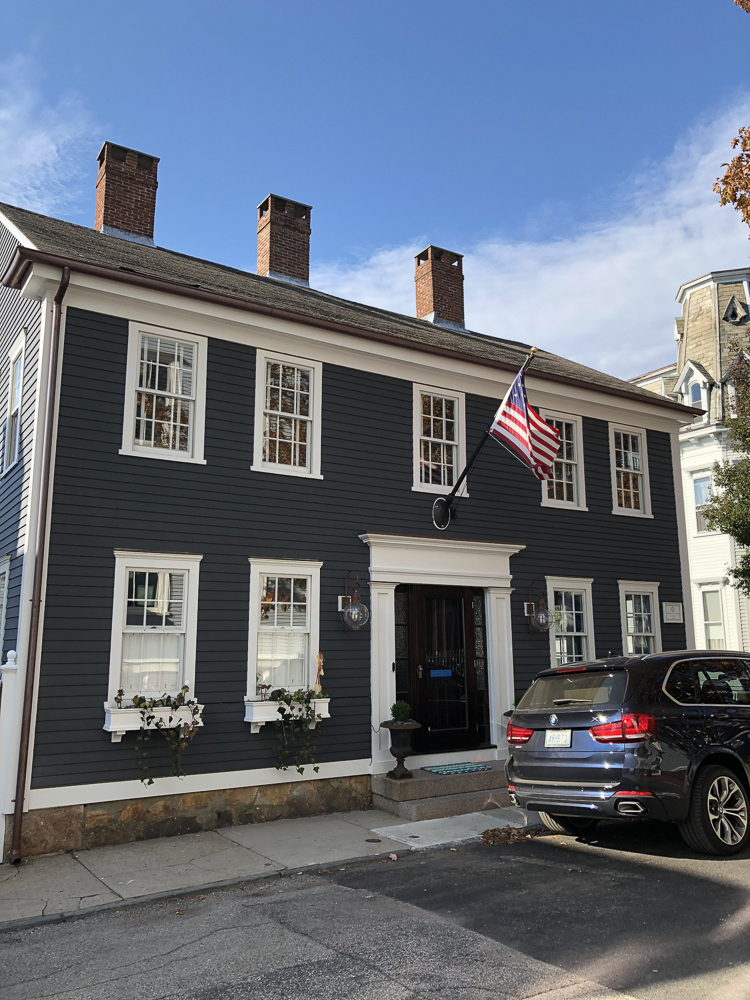 I loved these deep navy/gray ones.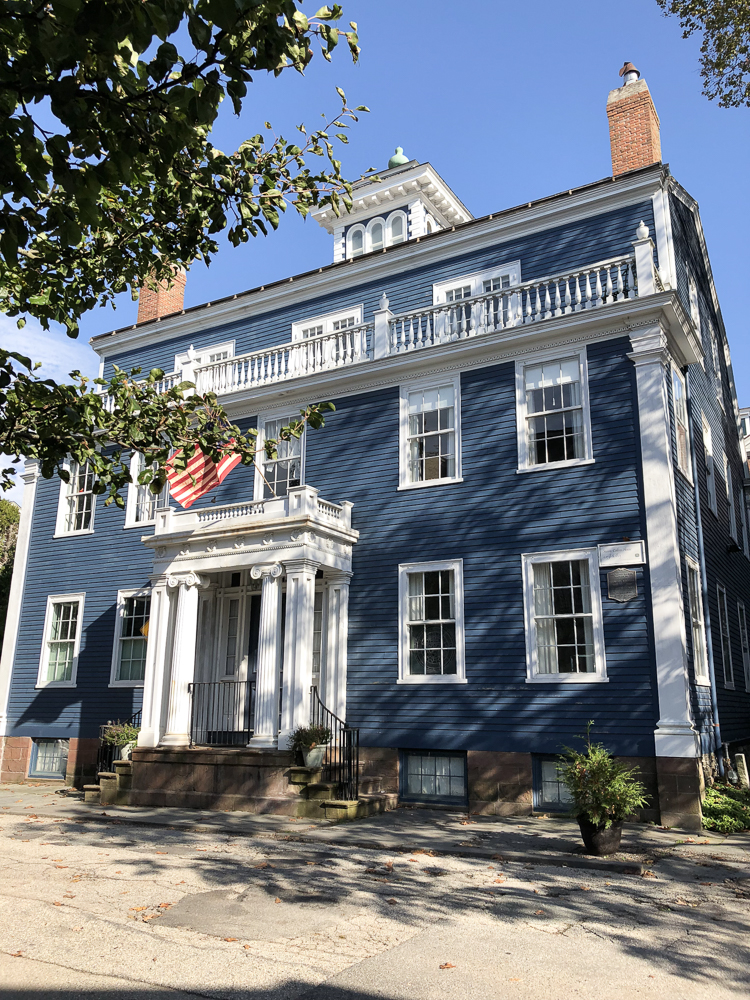 This might have been my favorite in a gorgeous shade of blue.
Several of them were being renovated and this looked like a fresh navy blue on this one. So pretty! I love a deep rich color like this on an exterior of a house.
We loved this home too.
It was right across from Touro park from this historic tower in Newport. It's reported to be the remains of a windmill built in the mid-1700's, but there is speculation that it might be several centuries older.
It was completely fascinating to see, all this stonework and everything so symmetrical.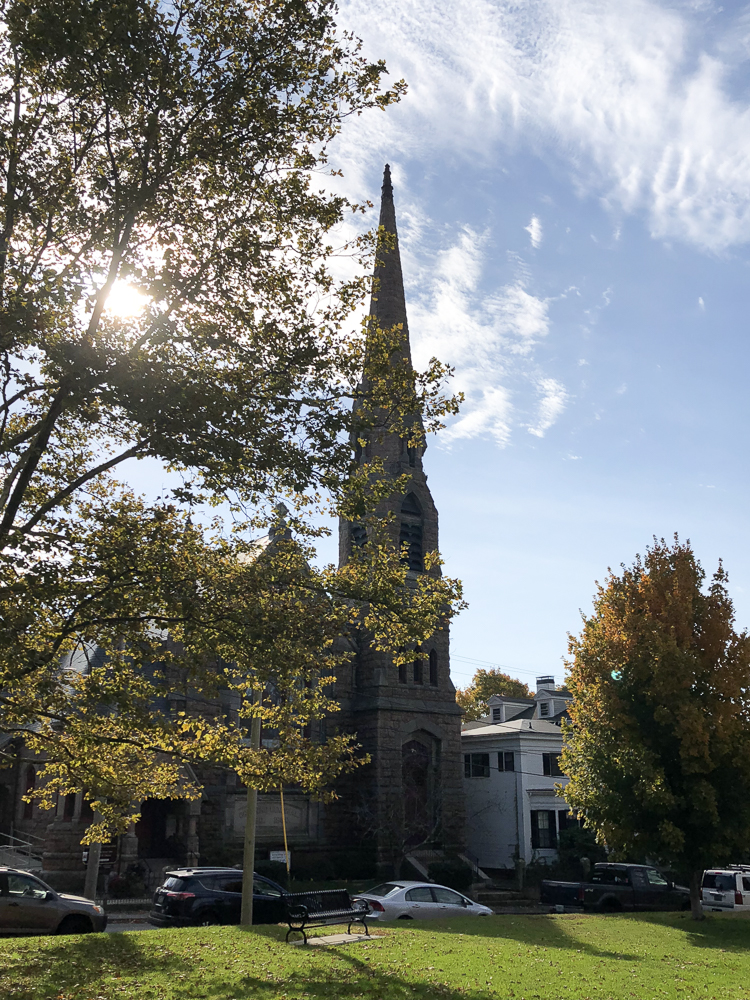 The park is beautiful right in the middle of a residential area.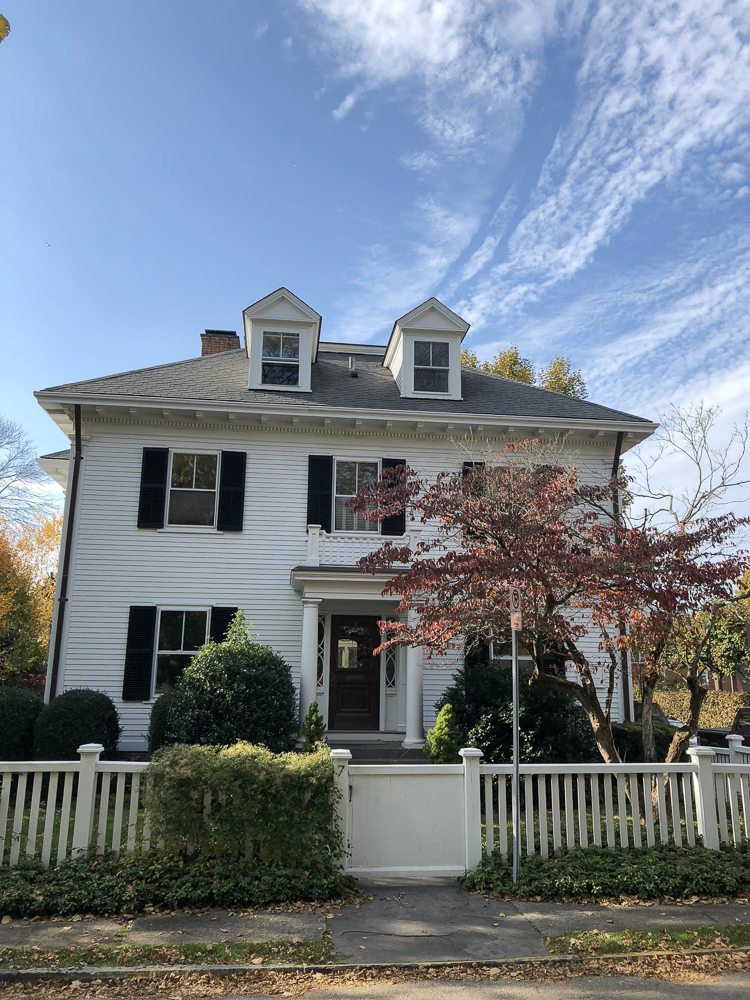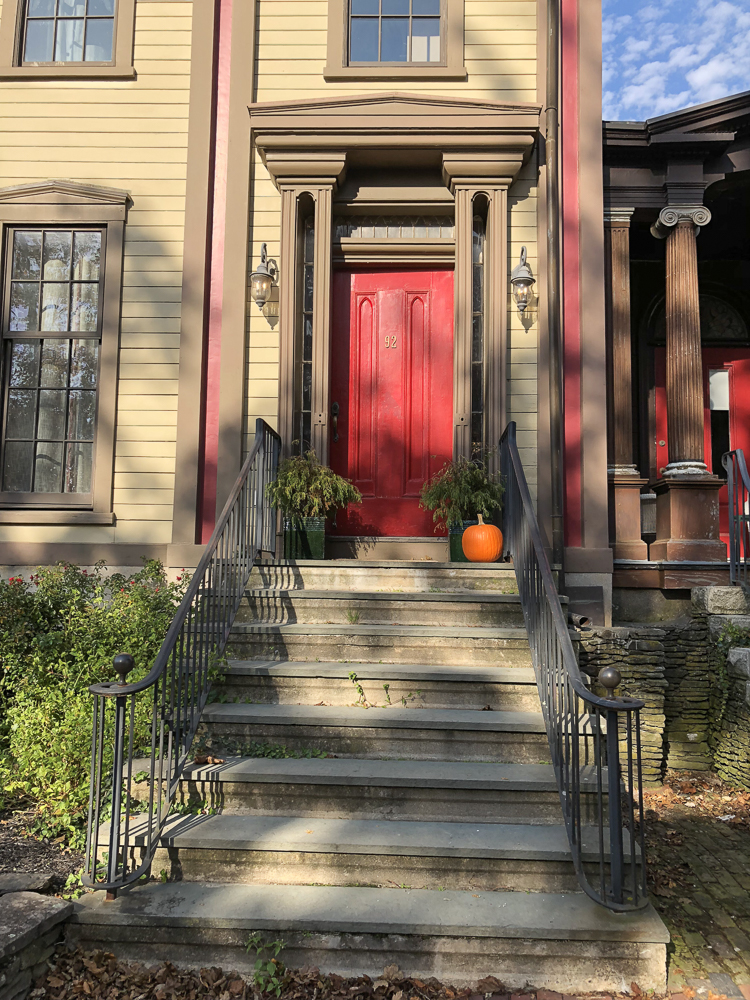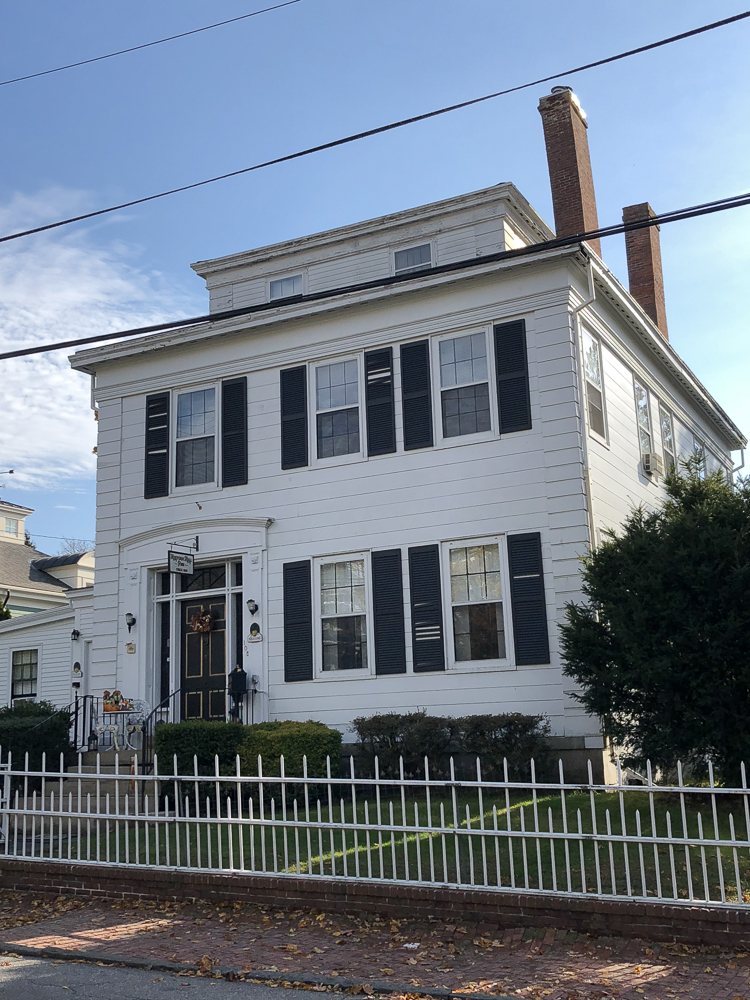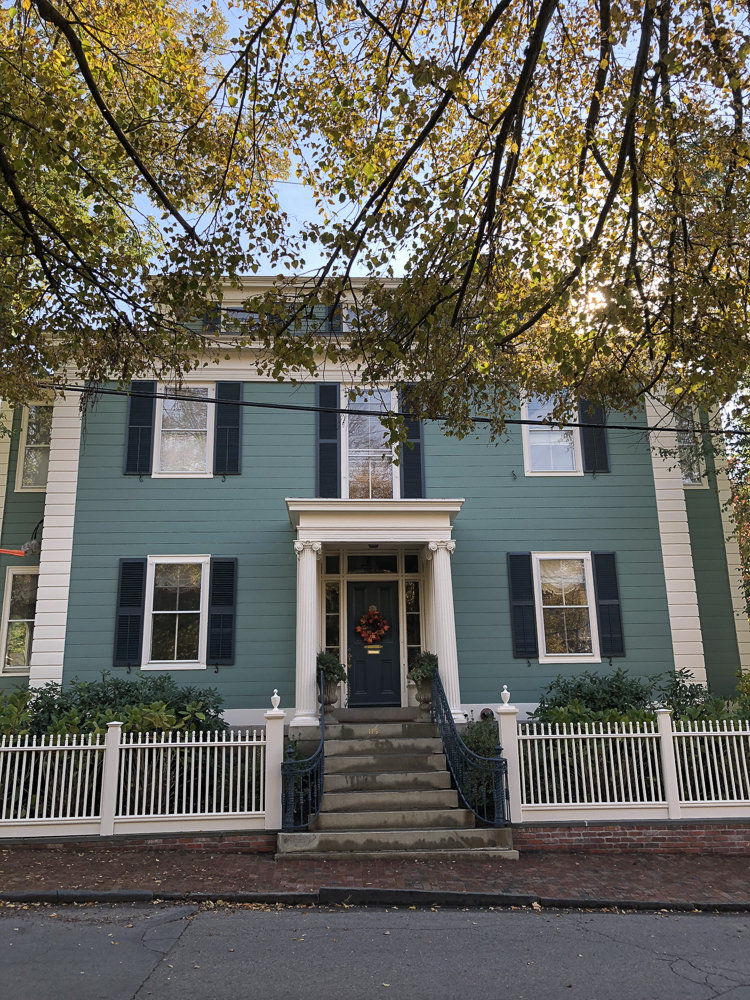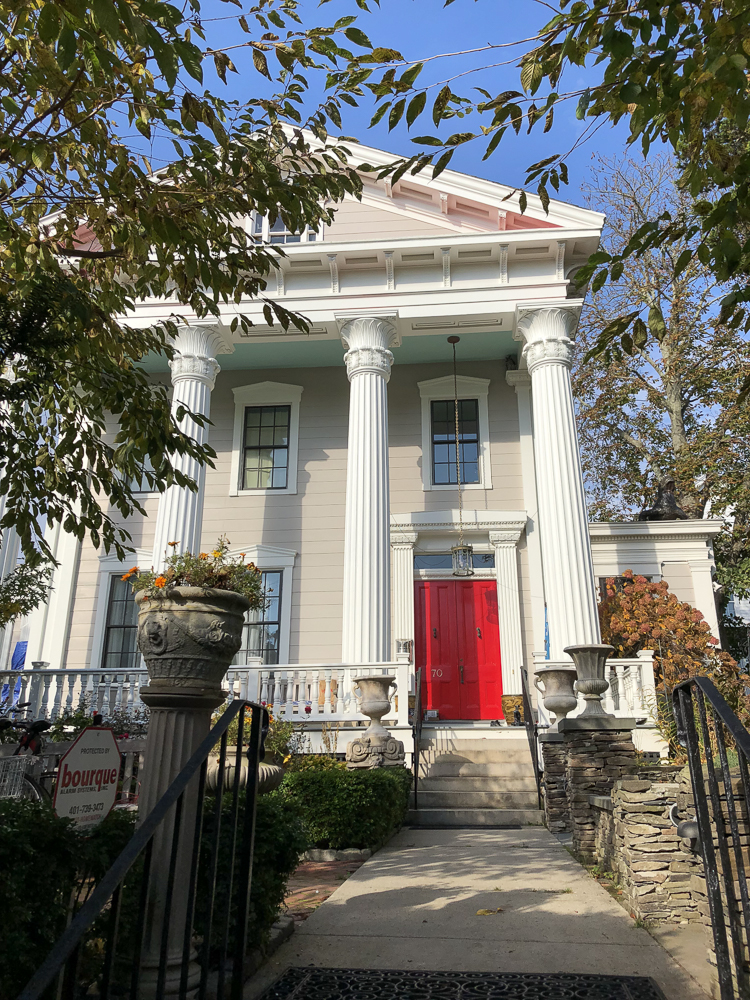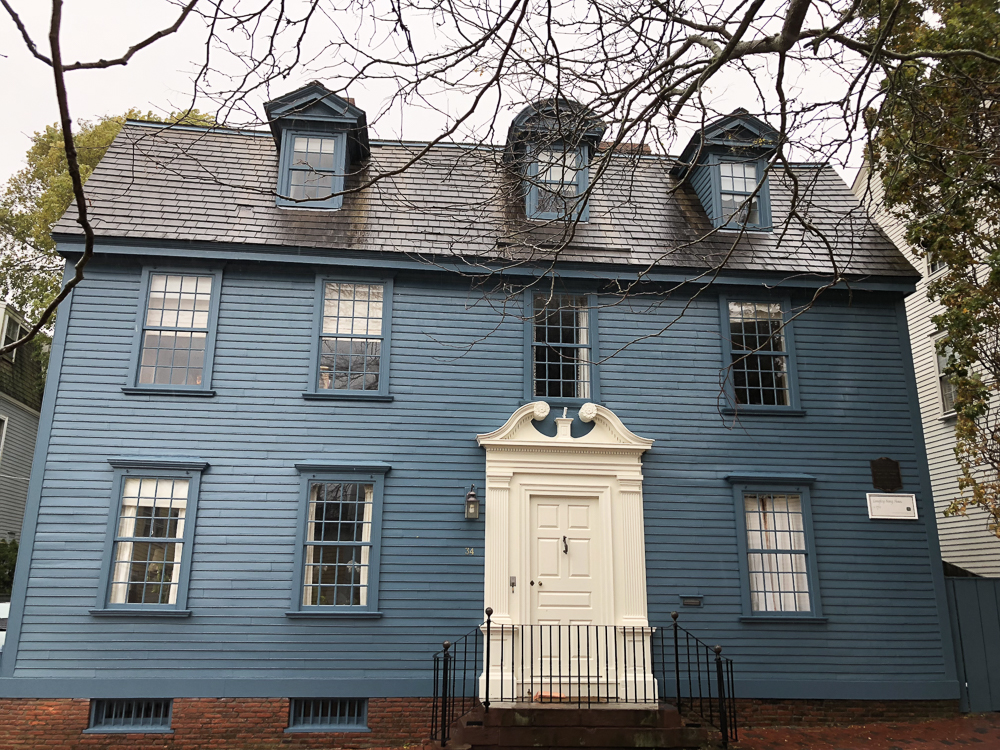 Here's a look at one of the many stone walls we saw in Cape Cod. There were so many of these and they were so charming as well.
We strolled around downtown and looked in a few shops.
There was an antique store near our inn and we browsed in there too.  Saw a lot of interesting things.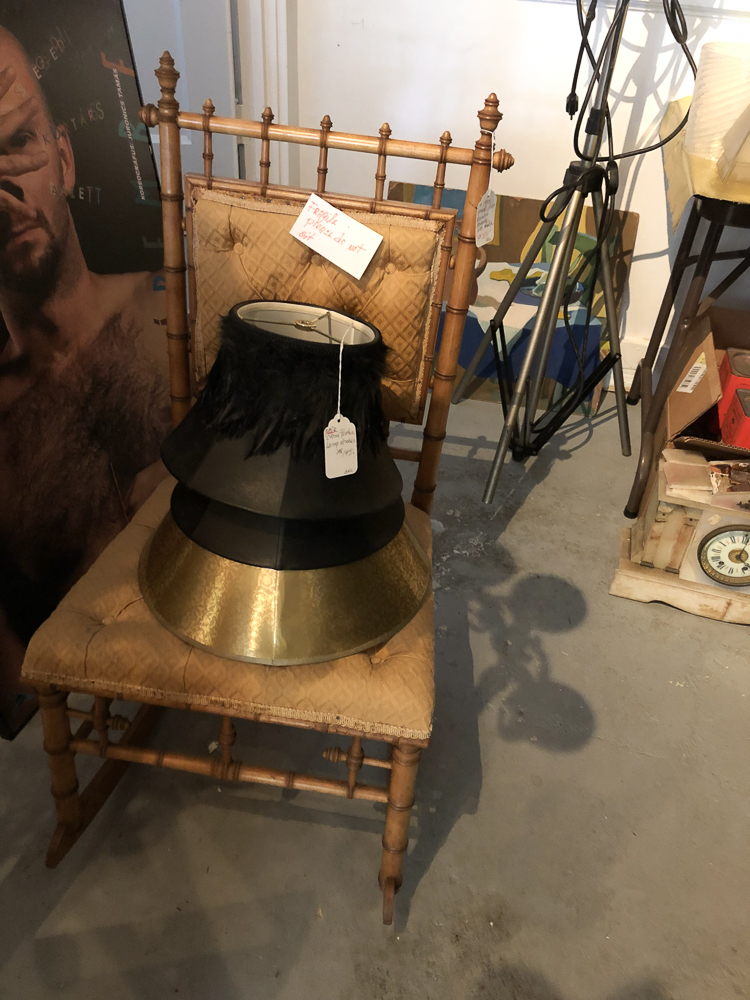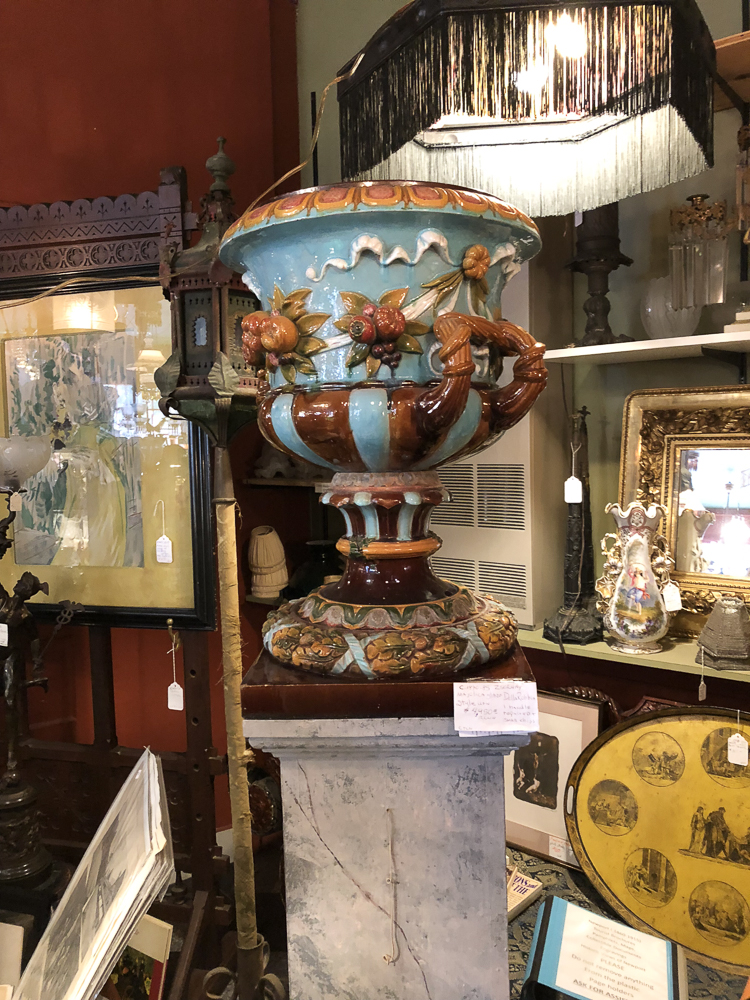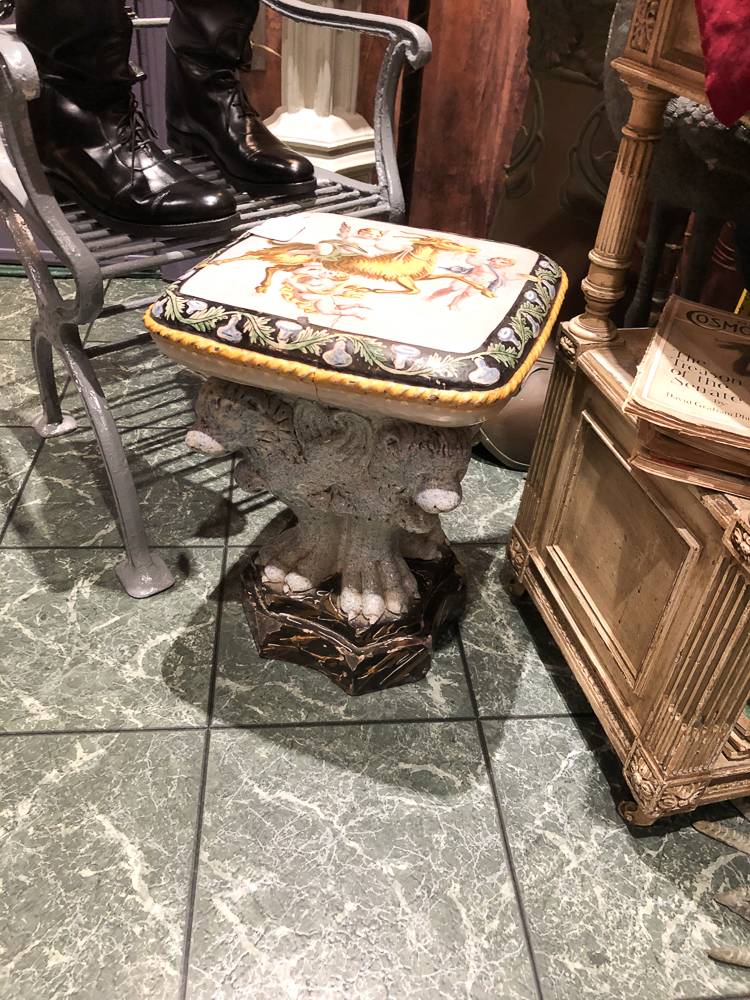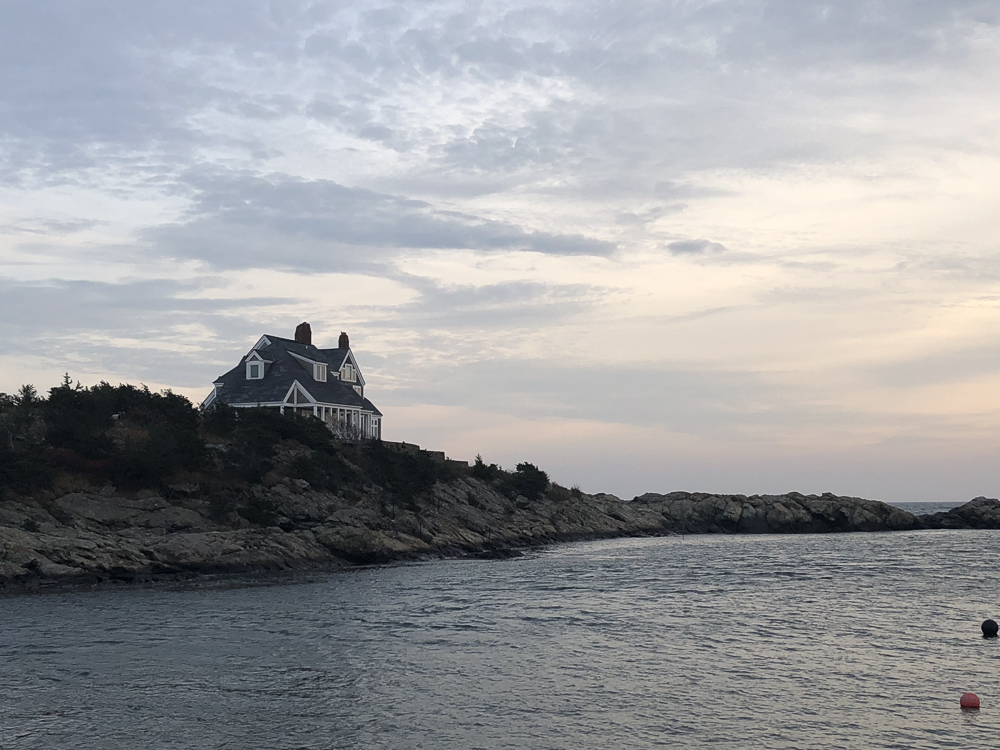 And we drove around the area too to see the water and houses perched out on cliffs.  Such a picturesque place to visit.
And we got more great food in Newport. We ended up eating lunch Benjamin's a place right on the main drag near where we stayed. We had a fantastic hot lobster roll that was so good, we decided to go back and get lobster that night.
This was one of the most reasonable places we ate at and the whole lobster meal at Benjamin's was about $21 on the early bird special.  I had cracked a few lobster claws before, but I think this was my first whole lobster.
I managed to get all that lobster meat out and ate every morsel.  But, I really think the best way to go is just to order a lobster roll. The hot ones with lobster meat and butter on a toasted roll were delicious. I loved both the hot and cold ones, but the hot ones really have the lobster flavor through and through. I'd rather order those than crack a whole lobster myself!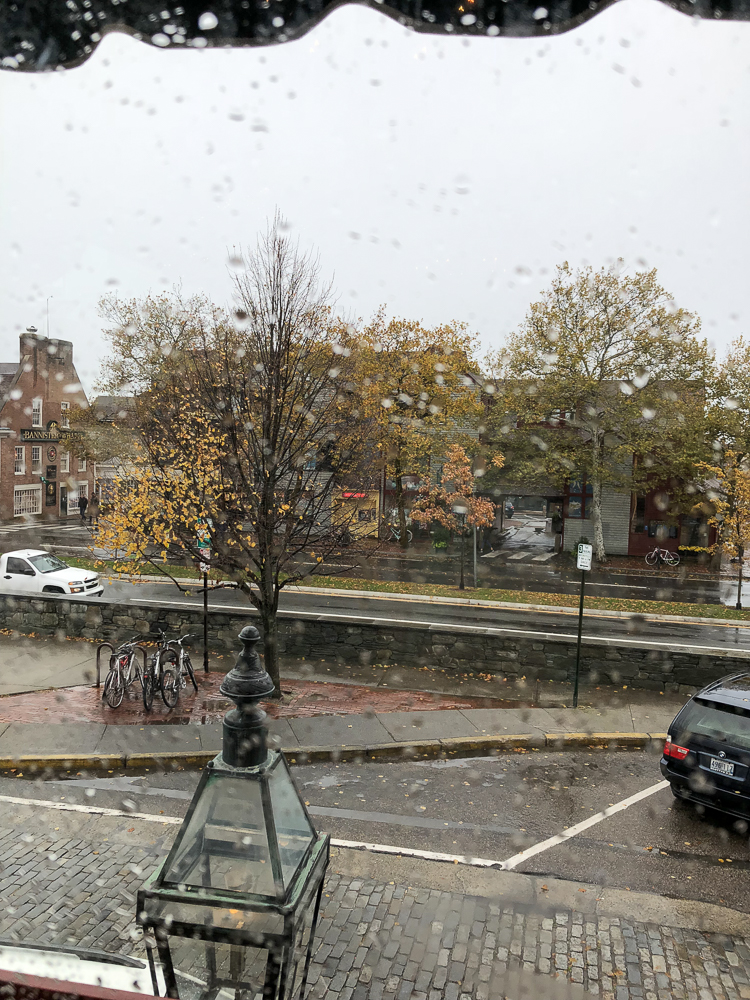 It was rainy that day and since Benjamin's was so close to where we stayed, we opted to eat there a second night too. I also ordered clam chowder for lunch to go one afternoon and it was delicious.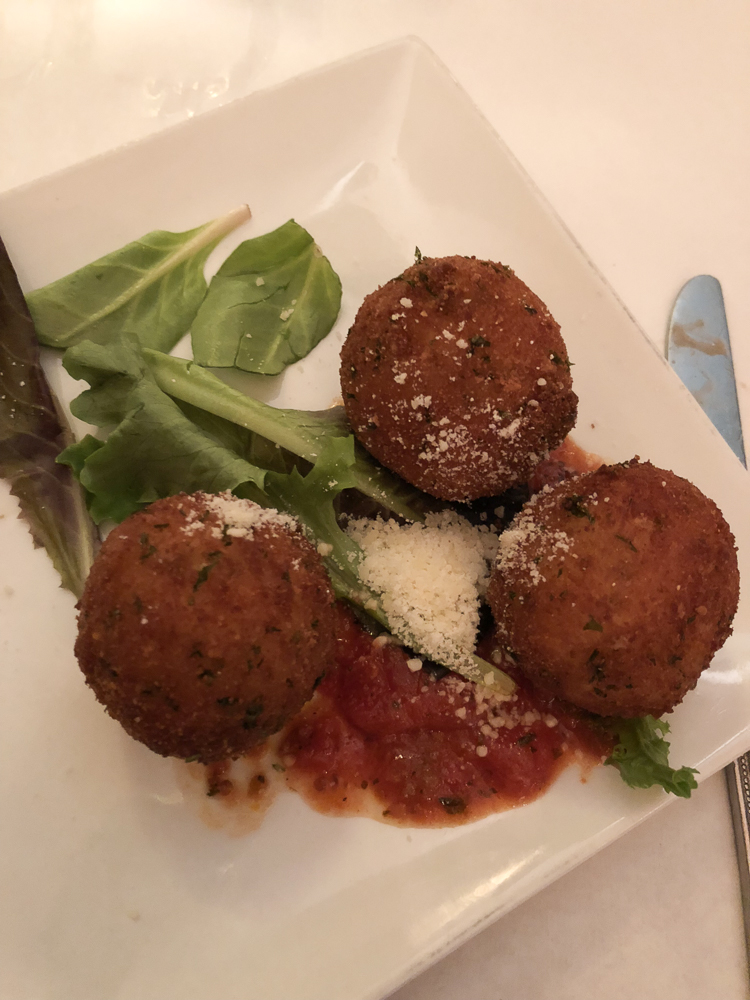 They were having restaurant week starting that last day we were there, so we ordered off that menu and got a 3 course meal for $35 each.  It was quite a deal and a lot of food.  Here's some of what we ate.
Mark got another whole lobster and it all came with beef too.  Surf and turf!
I got prime rib and lobster mac and cheese.  I could totally eat more lobster mac and cheese, it was SO good.  Again, we only had so much room to eat and neither of us totally finished our meals, but it sure was fun to try.  What a great meal!  We both wanted to get as much lobster as we could.
That's a recap of our entire trip, so thanks for hanging in there with me on this.  We loved our visit to Cape Cod and I can't wait to go back.  I hope you all enjoyed and for those of you who might want to go too, you've got a good idea of what to expect.
I'll be back to share all my Christmas decor soon, so stay tuned for that!
Don't Miss a Post, join my list!