Hi, friends! I know you might be inundated with Amazon Prime Day sales right now. I have a few things out of my Amazon shop to share with you and most of these are things I own and use. Some are things I think are a great deal during this sale, so it might be a good time to start shopping for Christmas presents too. I love sales and I'm sure you do too!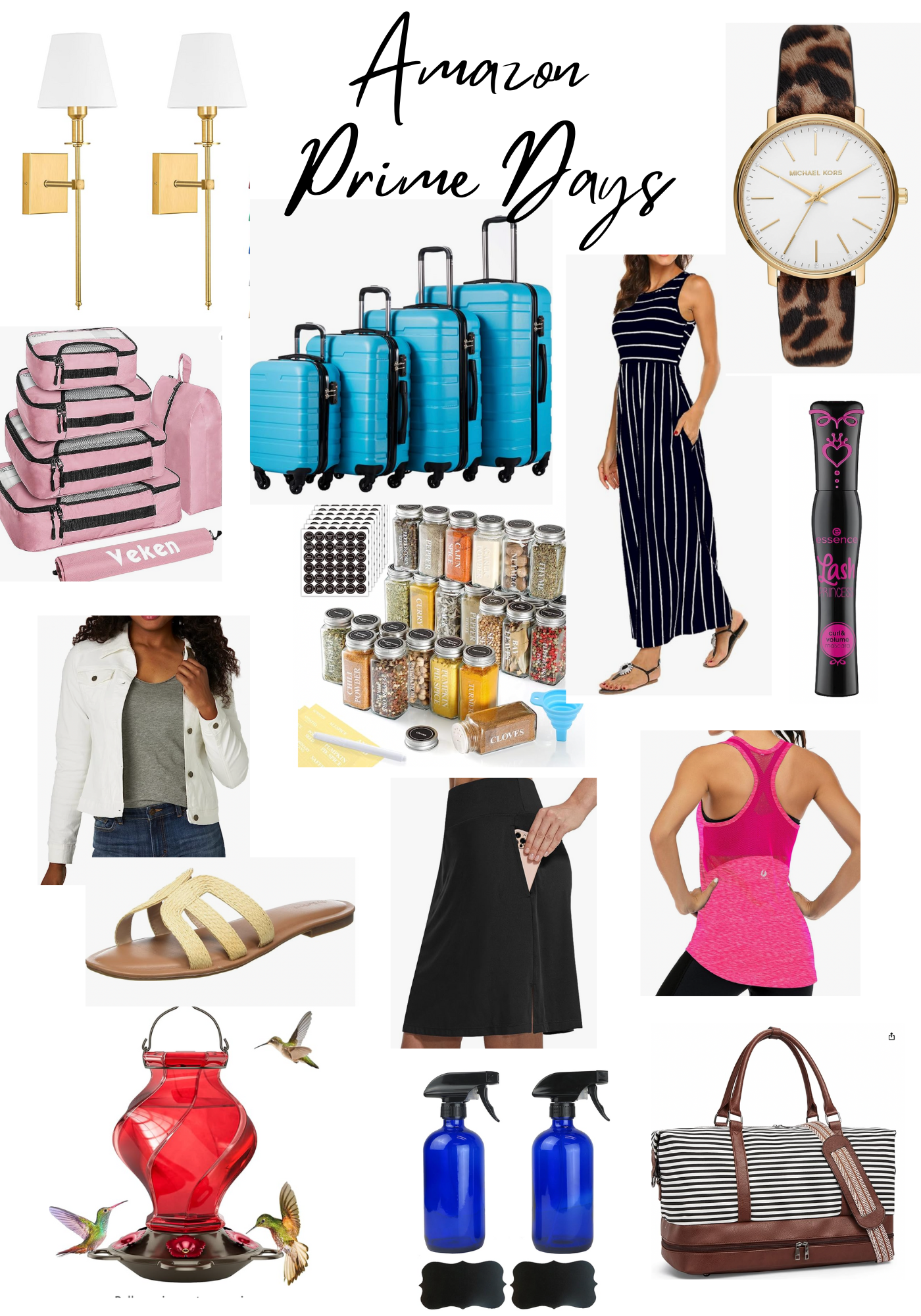 Many of these things above, I own and use and love, so since they are all on Prime Day sale, I'm sharing with you today. 
I've had my eye on those gold sconces with rechargeable bulbs for either side of our fireplace, so I just bought them on this sale to try them out. They look pretty neat and easy to use, no wiring required and they are dimmable.
All of these links below are affiliate links, I'm part of the Amazon Influencer program. 
**The striped carryon bag is on the Prime Sale, plus I have a special extra coupon that brings it down to $28.99! It's a great bag and I just used it on my last trip and will be taking it with me to New England too. Use codeBSTTRAVE for an extra discount on top of the Prime Day sale! It comes in several prints too, including leopard, which I almost got.
Set of 2 Spray Bottles with labels
One more deal to share with you, these Lumineux whitening strips, 21 treatments. I was sent these to try out and have used them twice now and I really think they are working, so I can't wait to use the rest. They are for sensitive teeth and I like to use things that help keep my teeth whiter.
Use MY LINK for 40% off. Available only two days of Amazon Prime, October 10 & 11.
Don't Miss a Post, join my list!