It's a very exciting day today!     We are over the moon excited about officially announcing the news of Haven 2013 next year in Atlanta (of course!).  We had such a great conference this year and we are so looking forward to an even better conference next year as well.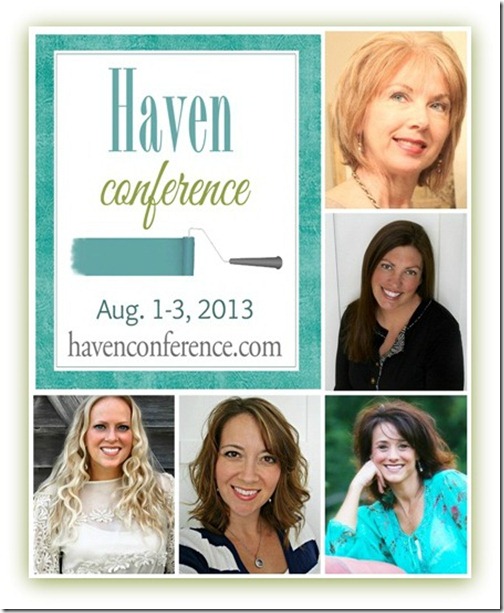 Our Haven Conference website has been updated with brand new photos from this year's conference and we are happy to say that Home Depot will again be our Platinum sponsor.  Woohooo!  We have been busy as bees behind the scenes getting the details worked out for the conference next year and in spite of some limitations on dates and venues, we did it.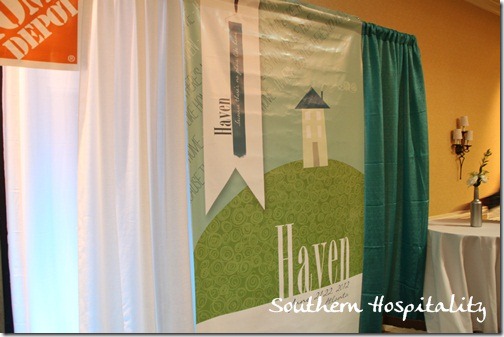 Haven 2013 will be held at the beautiful Buckhead Grand Hyatt hotel and it should be a rockin' place to have our conference. They are thrilled to host us next year!
Dates will be August 1-3, 2013 and that is a switch from this year.  We got a little bit of a late start in booking hotels and finding dates and had limited dates to work with, so we are excited that something worked and we think that these dates will be just fine.  We do know that it will interfere with those of you attending Blogher 13 in Chicago, but we hope that it won't affect too many of you.
It was a thrill for me to head up Haven this year and I look forward to an even better conference next year.
We have the same team back, minus two team members (Kate and Marian), who both had too much on their plate to commit to another year with us.  Great for them, sad for us.  But the rest of the team is back, ready to put forth a lot of brain power and energy for an exceptional conference again next year.  Kristi will be back again on the team, handling all our website updates and keeping us on track from that standpoint.  We love having her expertise behind Haven as well.
My right-hand girl, Kristin, will also be back and she is our top notch events planner, working with the hotel and sponsors.
Bigger and better, that is our thoughts going forward and next year we will have 350 tickets for sale!  Yippee!
Tickets will go on sale January 1st, so plan accordingly!  We highly anticipate this conference selling out quickly for next year, so get those fingers clicking on the day they hit the sale. There will also be a discount on the first 50 tickets sold that day!
Ticket prices will be $225 and the first 50 tickets will be sold at $200.  That includes breakfast and lunch for 2 days and the 2 day conference pass.   You will need to book your own hotel rooms at the Buckhead Grand Hyatt and a link will go up directly to them in January as well.

We are SO excited about the next Haven conference and can't wait to see you all there again. 
Don't Miss a Post, join my list!