I looked back on my blog posts and it's been 5 years since I took you along on a tour of ADAC, Atlanta Decorate Arts Center. It's housed in Buckhead in a modern building with floors of showrooms and some outer buildings full of design eye candy as well. It's open to the public, but you do have to buy through a designer. Come along with me today and I'll show you a bit of what I saw that day. It's always inspiring!
They do periodic seminars and panel discussions and I'm on their mailing list, so when I get them, I enjoy going for a day to see fabrics, furniture, accessories and more from so many designer brands.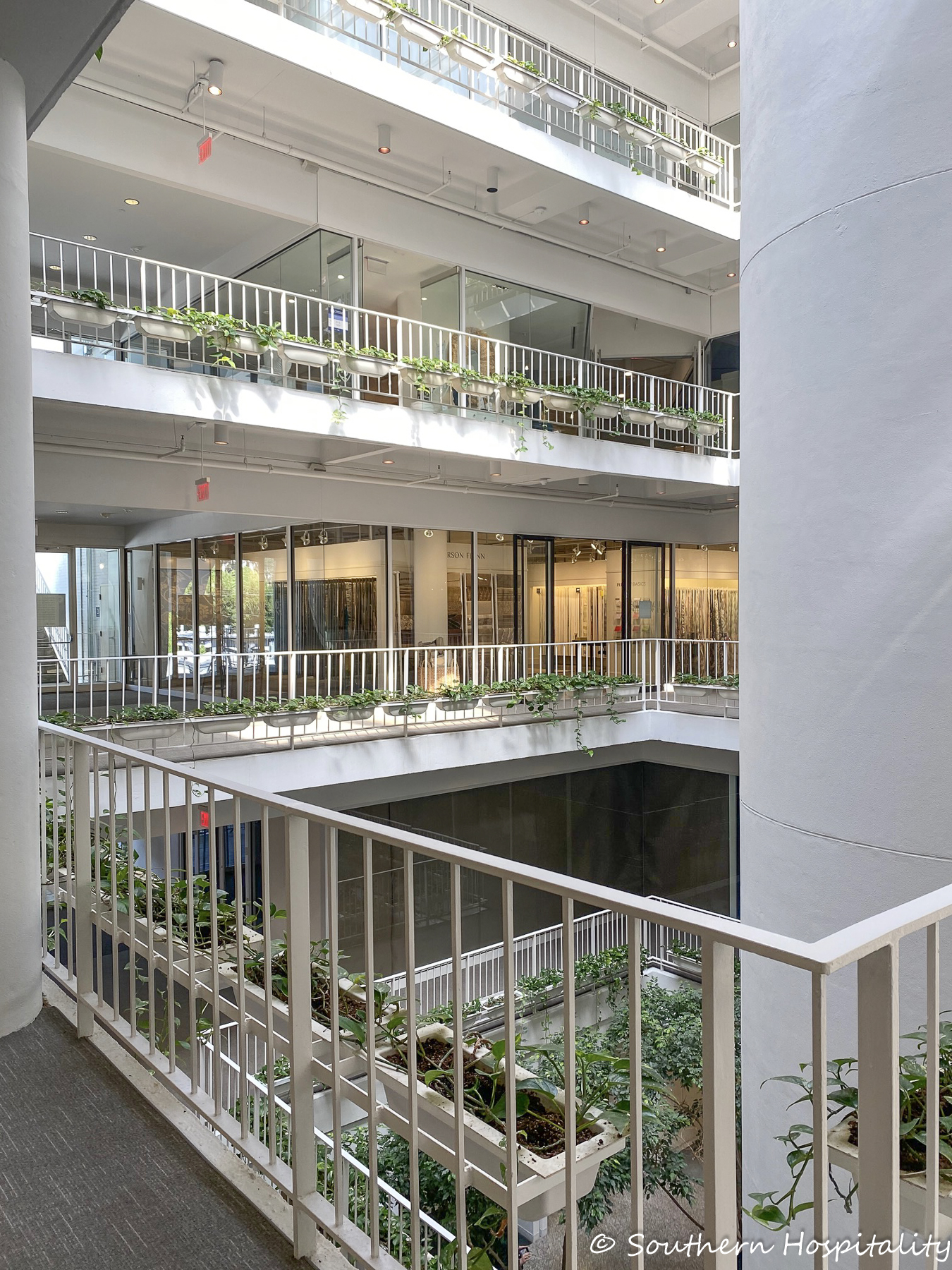 I've never been in all the shops here at ADAC, but I've been to a few.
I enjoyed the panel discussion with Atlanta designer and friend, Erika Ward. I've watched her grow since I met her 10 years ago and so proud of her success. I also love James Farmer, the talented designer from Perry, GA. Down to earth traditional designs is a hallmark of James' designs and books. On the right is Maggie Griffin, another talented designer. This panel was sponsored by Schumacher, a fabric line I love.
The Fabricut showroom hosted an open house for everyone to browse. I love browsing fabrics and they have some beauties.
This wallpaper reminds of of what we put in our guest bath. Love it!
The drapery hardware was just stunning.
Lots of beautiful fabrics to see.
Lots of florals.
I also strolled through Schumacher, a fabric line I really love. I can't help but look at the Chaing Mai dragon fabrics when I'm in there.
Fun to see all the colorways. Isn't that green one gorgeous.
And the blue ones are stunning.
This is the one I have on my pillows in the living room. It's a soft aqua background and I still love it.
There's so much to see at ADAC.
This green hued Celerie Kemble fabric for Schumacher was just my style too. Oh how I love beautiful fabrics.
Made good had an open house too and I strolled through their showroom.
Lots of beautiful bamboo and rattan pieces that caught my eye.
A bold and traveled look.
Really cute bar stools.
And I love that rattan cabinet.
Baker hosted another design panel and I loved their showroom too.
That's Chad James on the left and Lauren DeLoach next to him. I can't remember the third designer's name. They are all super talented. I met Chad when I was in Nashville years ago doing that House for Hope showhouse. Hard to believe it's been 5 years.
Baker is top of the line beautiful furniture.
It's not all my style, but it's so very elegant.
They had a beautiful charcuterie spread for us to nosh on and that was fun too. It's always fun to visit ADAC and get ideas and see the latest and greatest. I hope you enjoyed this little tour today!
Don't Miss a Post, join my list!