It's been over a year since Mark and I went to Scott Antiques market here in Atlanta, but we decided to go on Friday last week. We were ready for a fun outing and this was just the ticket. It's always fun to browse at Scott, even though we don't need anything at the moment. It's more fun when I have something to shop for, but still lots of eye candy to look at.
Scott has just about anything you're looking for as far as home goods goes. From beautiful antique furniture, to vintage wares, vintage rugs, new chairs and sofas, painted furniture, garden items, jewelry, clothing and more, you will see a little bit of everything at Scott Antiques. It's held once a month south of Atlanta in 2 huge buildings, so be prepared to walk a lot. They have plenty of food and beverages to keep you going as well. We always eat lunch in between going from one building to the next and that helps to break it up.
I'm not going to talk all the way through, but as you can see I took lots of pictures. I just snapped things that caught my eye and that was a lot!
From beautiful pricey antiques to vintage pieces, if you love old furniture you can find some beauties at Scott.
Of course, bamboo always catches my eye, so you'll see plenty of that in my lineup.
This is a pillow vendor with lots of pillow covers for sale. I need to remember this when I'm looking for more pillows.
A cute bamboo table with glass top and chairs. I didn't check prices on much of this, but they tend to be pretty pricey. Not a lot of real bargains at Scott from my experience, but lots of neat things.
You can find plenty of original artwork too, some pricey and some reasonable.
Love this booth.
And these small paintings were gorgeous and just my style.
There are lots of vintage rug vendors too.
This booth had some really pretty watercolors, again just my style.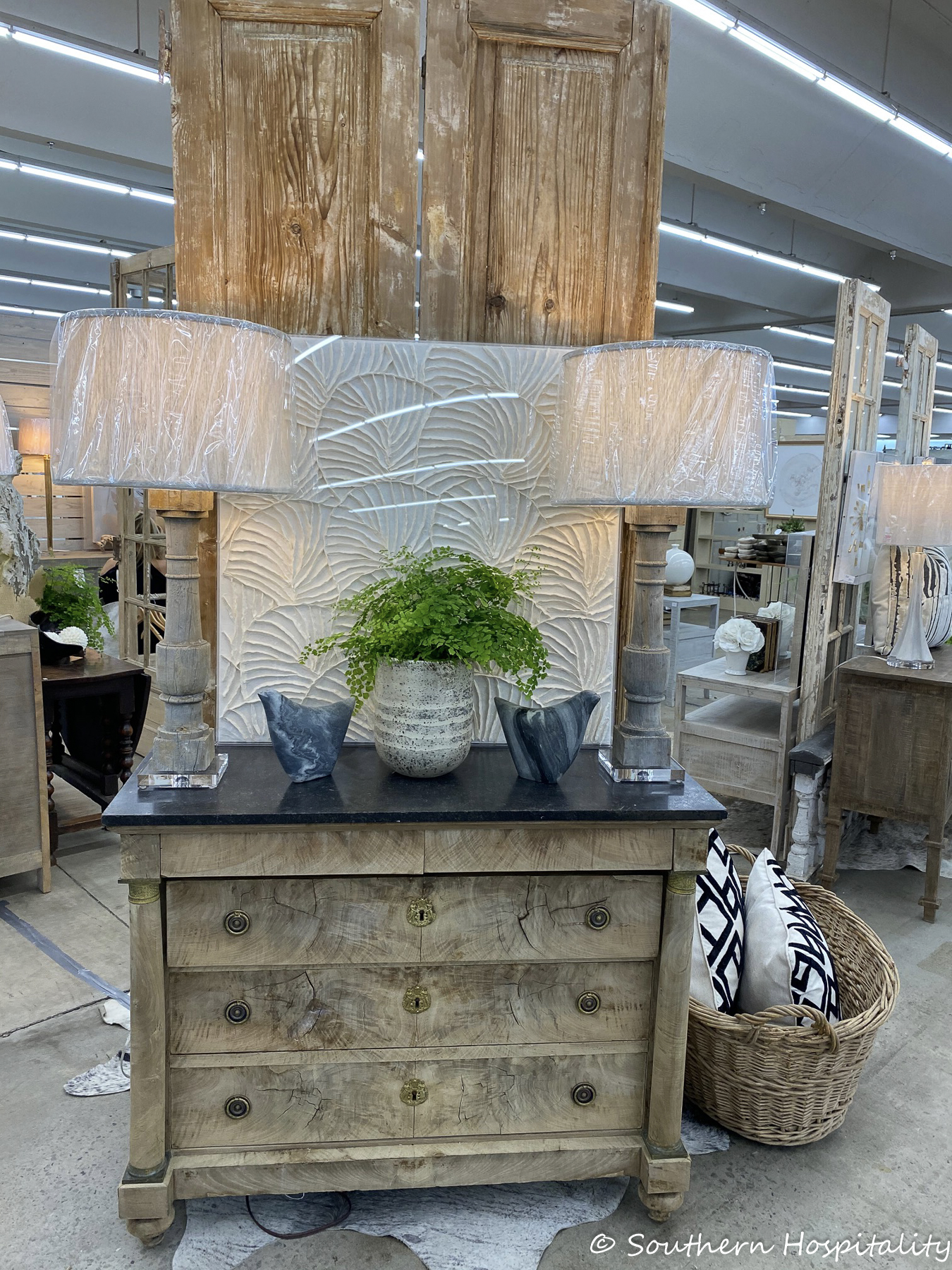 i saw a lot of this bleached wood look at Scott. That's definitely a new trend I'm seeing on Instagram. Have you seen the stripping with oven cleaner, lots of brown furniture getting stripped down and then either a finish added or sealer for a real raw look?
So far, I'm not a huge fan of this trend, but I'm sure it will catch on. I still like my brown stained furniture for some reason.
Sigh…of course, I love these. They were not cheap.
Lots of pretty garden stools.
Fabric by the yard vendors.
Lots and lots of vintage rugs. They seemed to be selling well.
This is where I bought those 2 swivel chairs in our family room and those vendors are still there. I think there might be 3 different ones. Mine are out of NC. They all have some nice pieces.
You can find some very unique vanities.
My sweetheart and shopping companion! He loves to look too.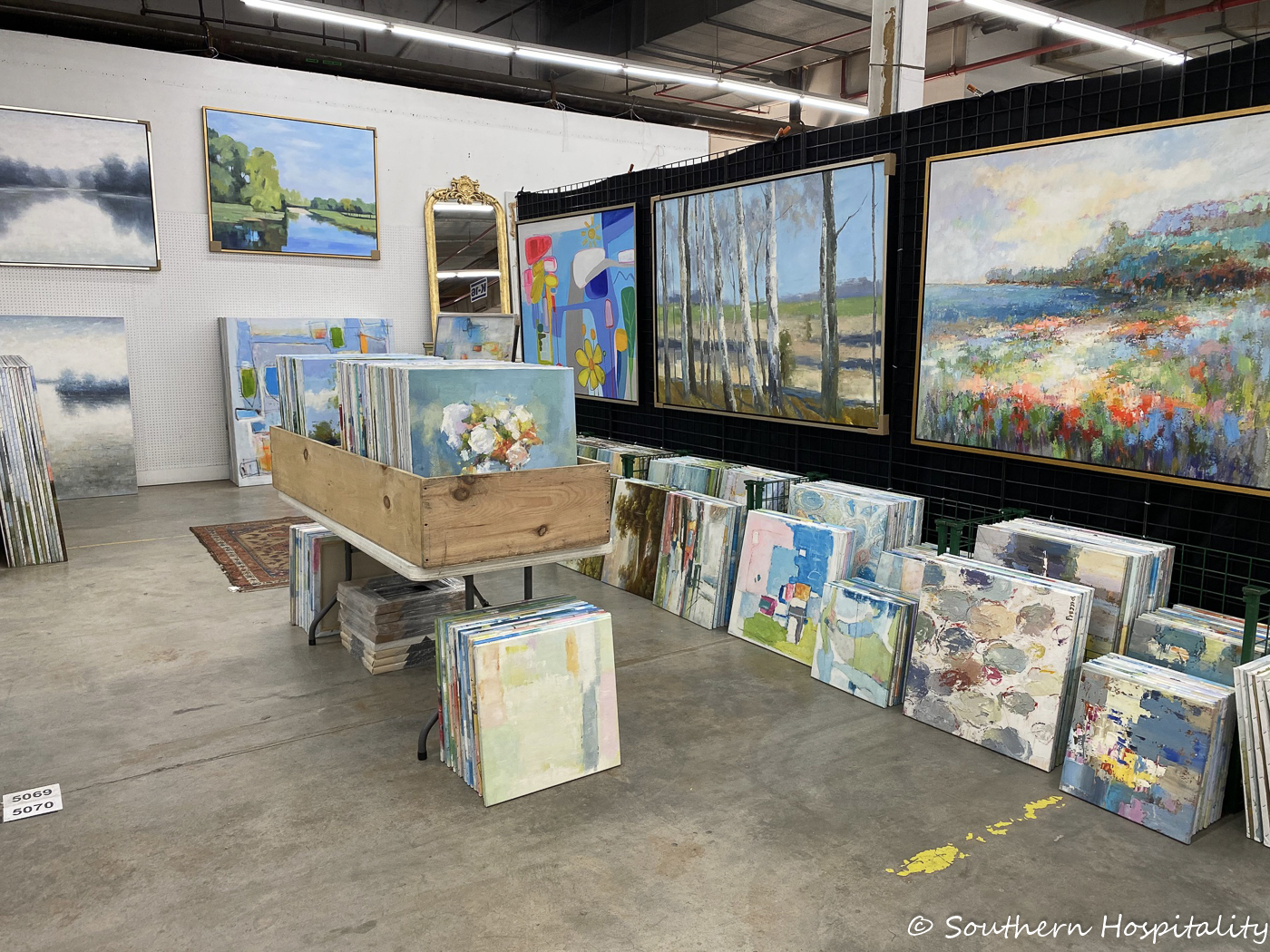 They have some decent oil painting vendors and those prices are pretty reasonable.
I like this blue Turkish rug. If I ever decide to get a wool or silk rug like this, I'll definitey go to Scott.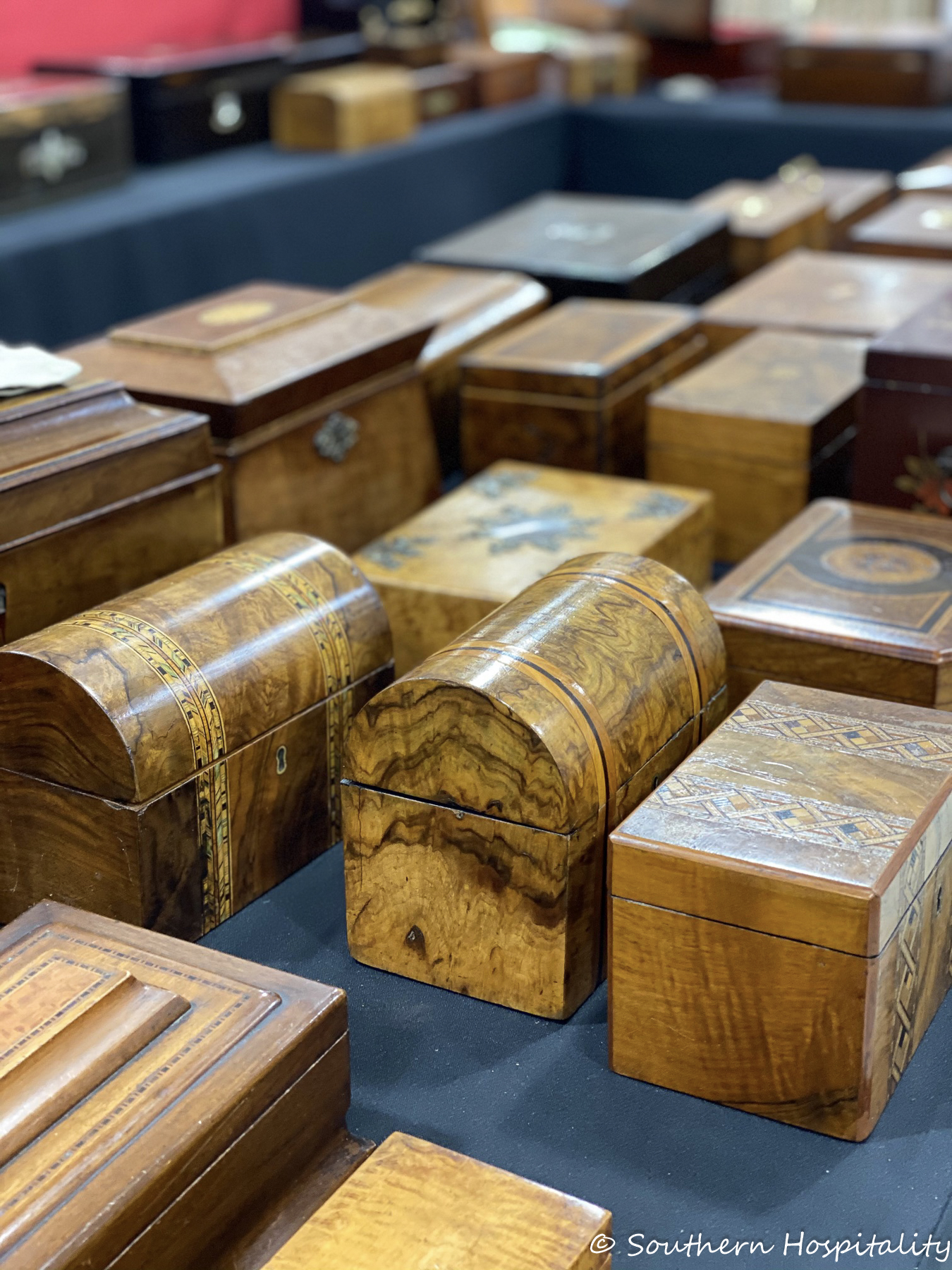 Vintage wood boxes. Some vendors specialize in certain things.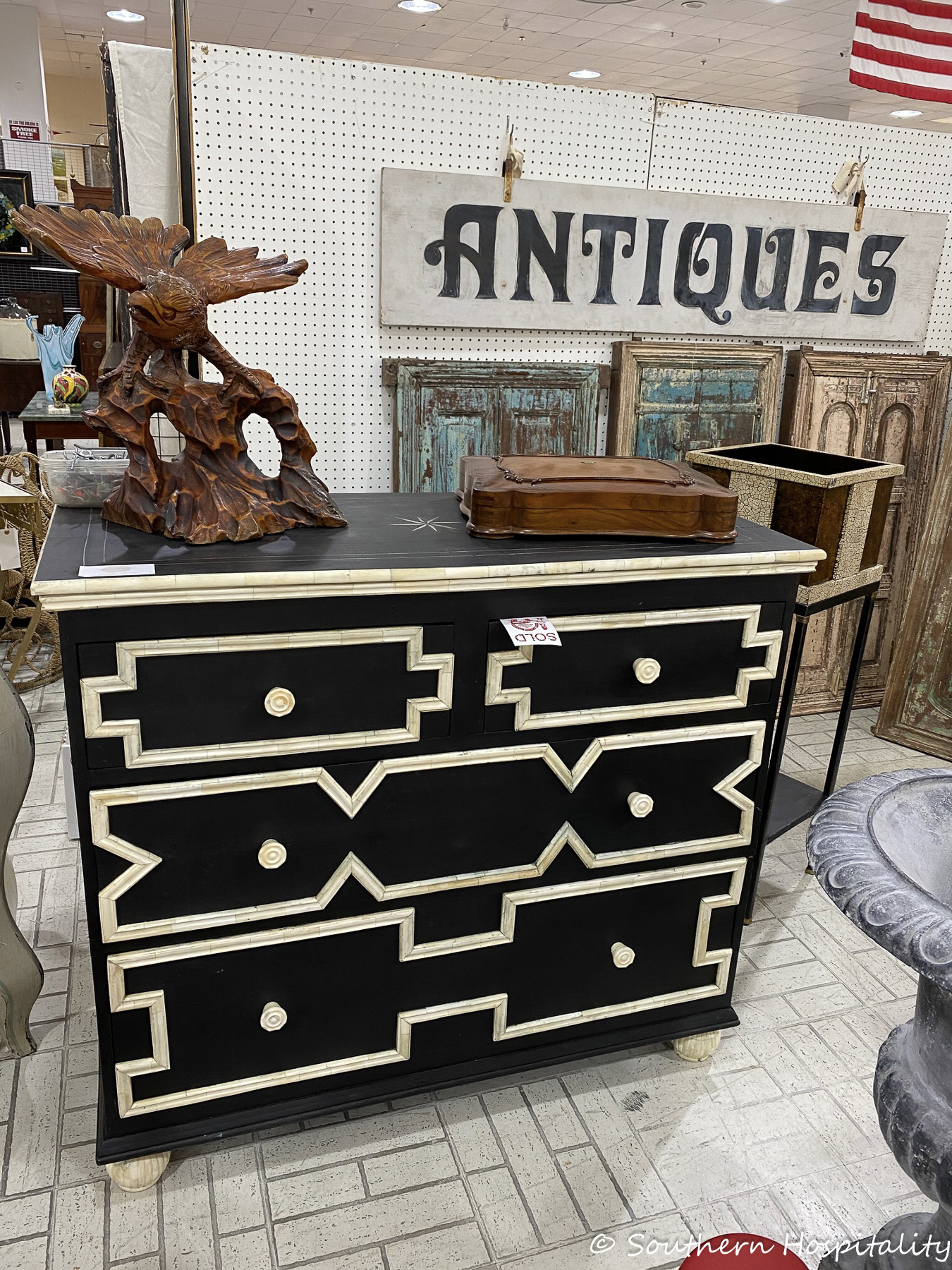 These flowers fooled me, I thought they were real until I touched them.
More bamboo…I have a thing!
There's another one of those raw wood pieces.
So that's another look at Scott Antiques and I hope you enjoyed tagging along with us today on our browsing excursion. It was fun even though all we bought was lunch. Whenever there's something home related that we are looking for, we will certainly go back to Scott's to look. It's a fun place to shop for sure!
Don't Miss a Post, join my list!