This posted last week through my feed reader and I posted it on the wrong day, so it may not go out on a feed this time, but it's worth sharing.
I visited this shop awhile ago and never got around to sharing it.  The Foundry in the West Midtown Design district.  There are lots of stores tucked away in this area off Howell Mill Road and it's fun to poke around in there and see lots of design inspiration.
You've all see The Foundry all over the internet, right?  They do a great job of marketing themselves on the web.  I was excited that Atlanta has a real live store to visit, so we popped in there to check it out.
Lots of accessories and furniture to be found.  Now, things are not really inexpensive and a huge bargain, but it was fun to look and get ideas.  I'm sure they have sales along the way.
There were plenty of interesting things to see in here.
This table and chairs was very innovative and unique.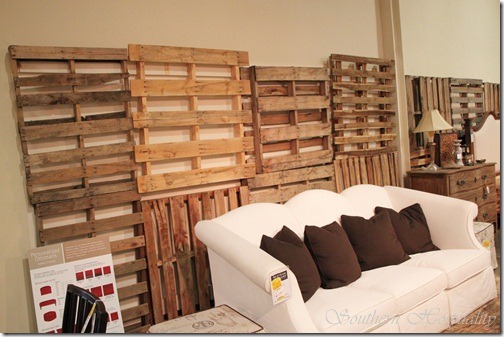 Pallets anyone?  Have they been reading blogs??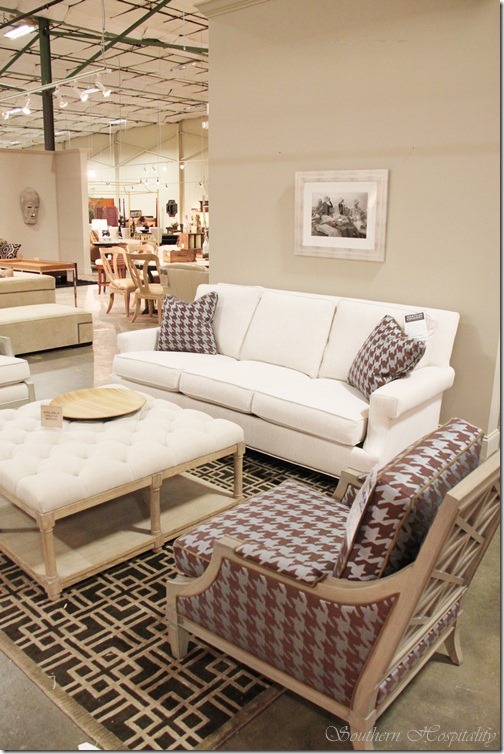 Sofas, houndstooth, and a cushy tufted ottoman.  I really like that ottoman.
A funky Beatles chair.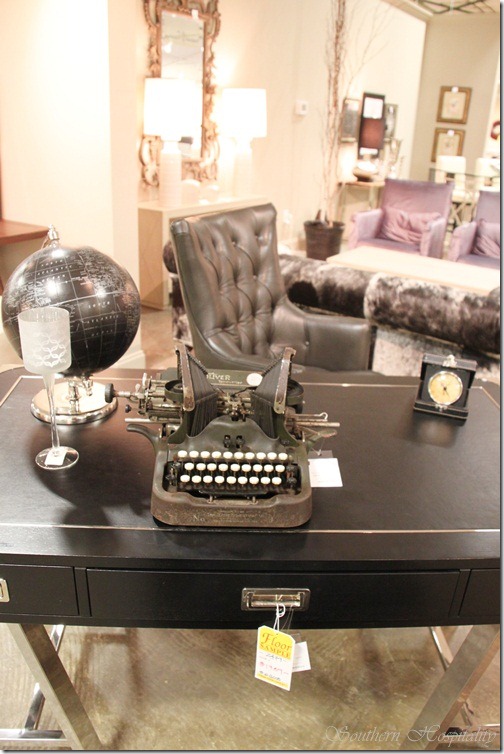 Vintage typewriter as part of their accessories.
This reclaimed table was pretty cool.
Another idea for a round table used with a settee.
Rugs and a curved faux wicker piece.  That would be really neat in the right space.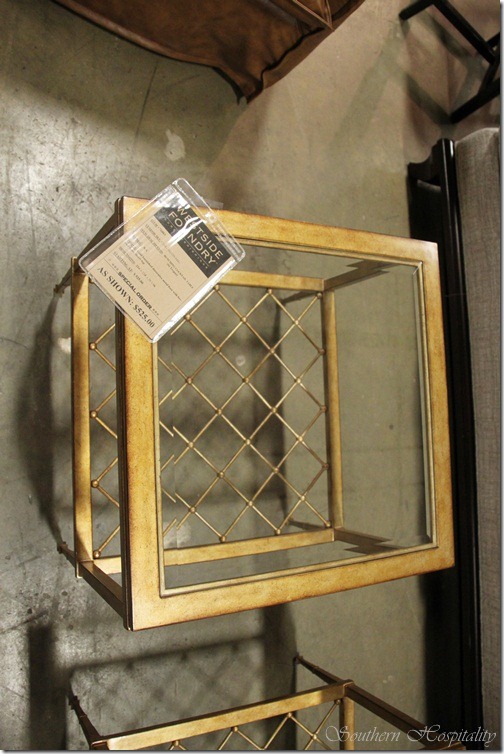 This is a golden hued coffee table, looking down at it.  Neat shape.
Loved these blue and white pillows and the red shutters.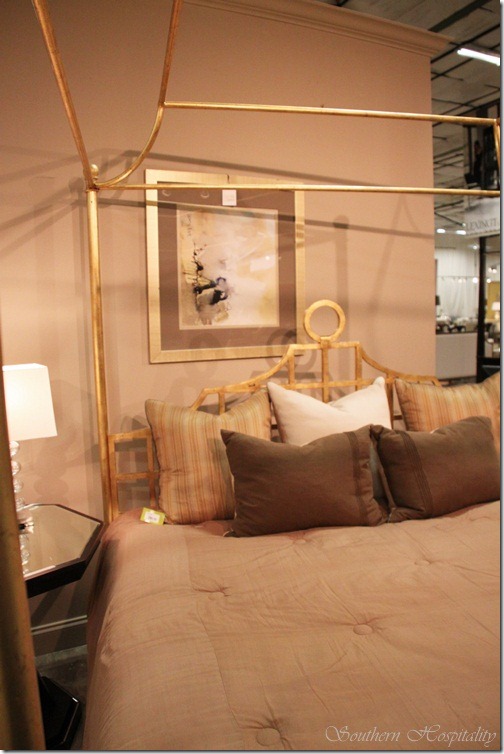 A snazzy golden bed.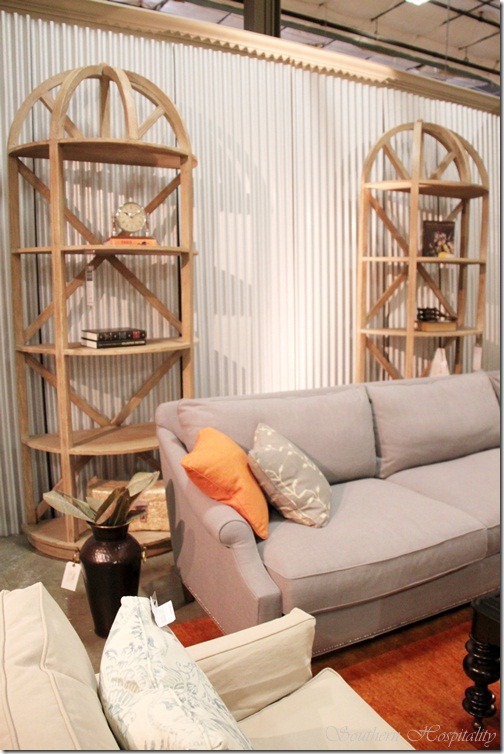 Those round shelves are something I haven't seen before.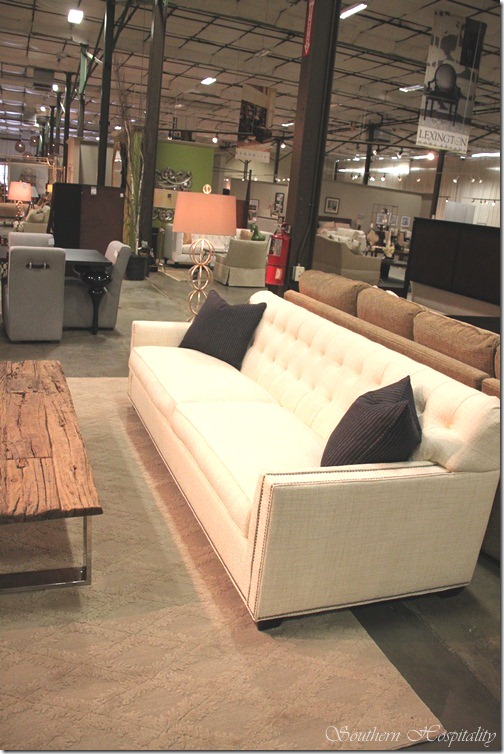 Modern sofa and rustic coffee table. You know, you can just mix it all up these days!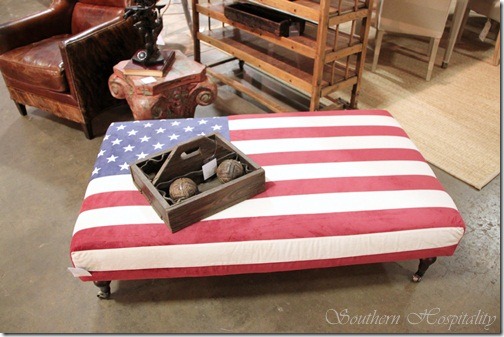 How about a U.S. flag coffee table?  Now that's a statement piece.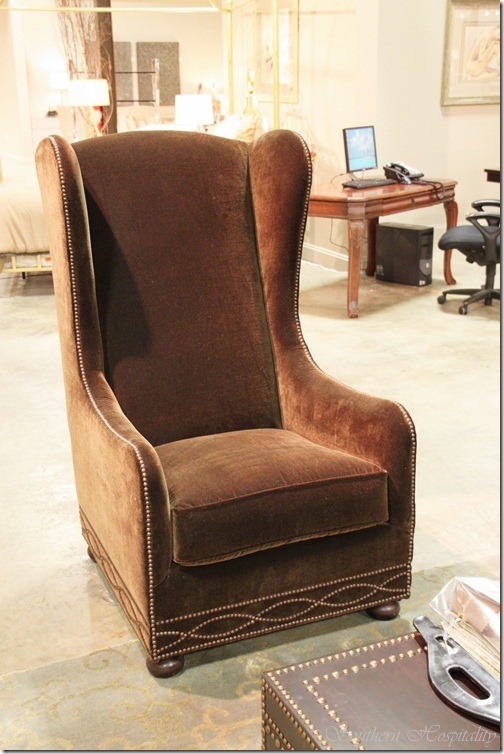 This brown wingback chair was lovely too.
There's that Tangerine color on the walls, mixed in with aqua blue lamps.  Very vibrant!
Hope you enjoyed this stroll through The Foundry.  We have lots of great shopping here in Atlanta and I look forward to showing you more!
Don't Miss a Post, join my list!