Over the years, I've shared Ballard Designs outlet with you several times, but it's always worth another look.  I love to go in there when I'm on that side of town and always enjoy seeing what's new and if there are any great deals going on.  I've found some really good deals there over the years too and have many things from there in my current house.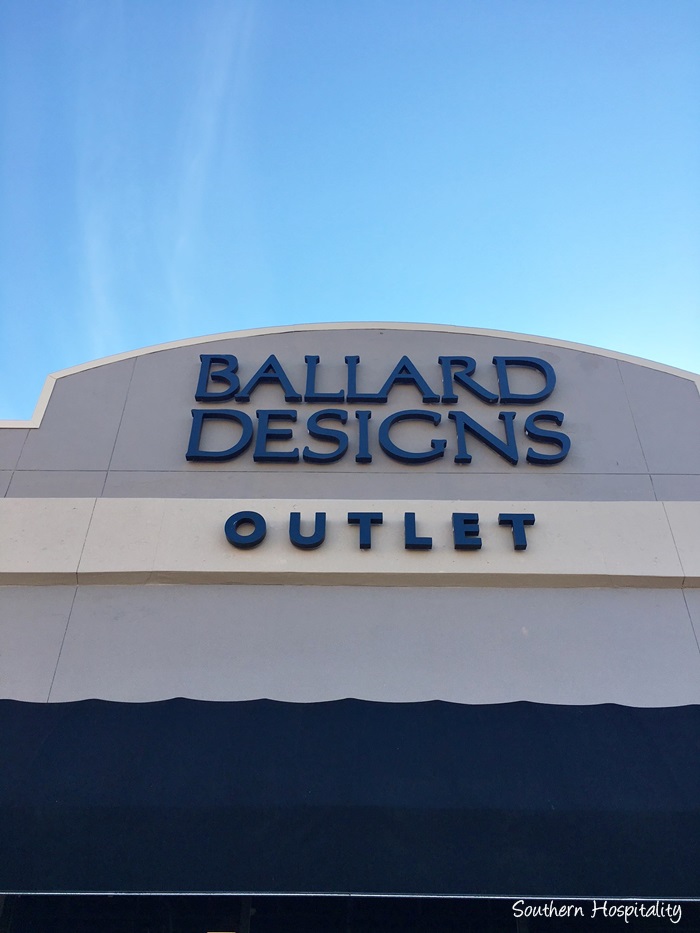 It's always fun browsing to see what they have in at the moment.  It changes constantly, so if you see something you need to grab it, as it probably won't be there when you go back.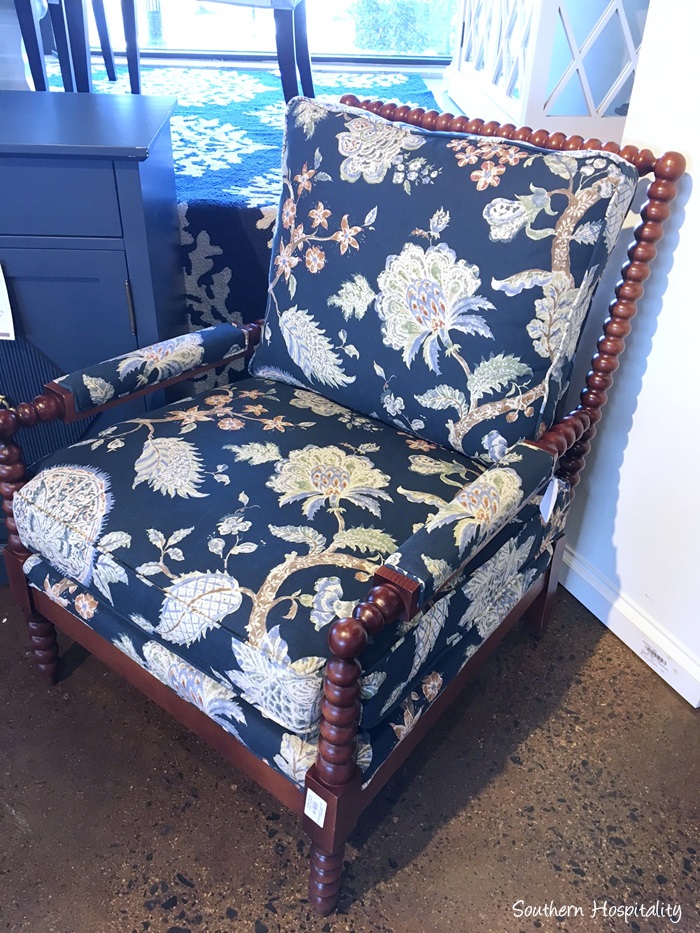 I took pics of a few things along the way, but didn't check prices on all of it.  Generally things are 50% off the lowest price and the outlet prices are lower than the catalog price.  You just have to be careful on furniture and large items as some of them are damaged.
Bamboo glass accessories, I thought were pretty.
Lots of baskets.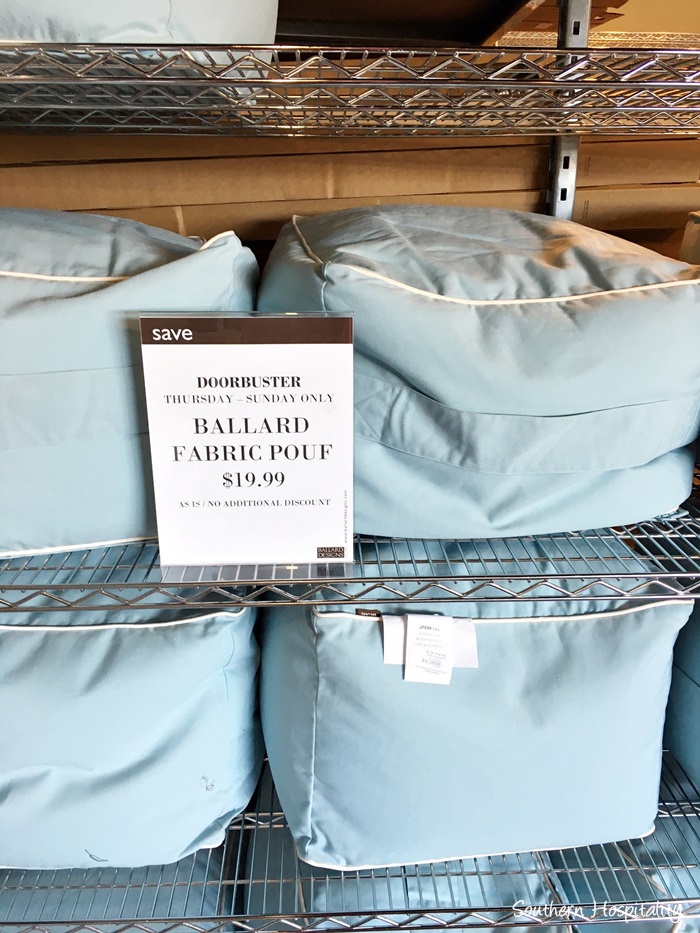 These poufs were $19.99 each, a special buy.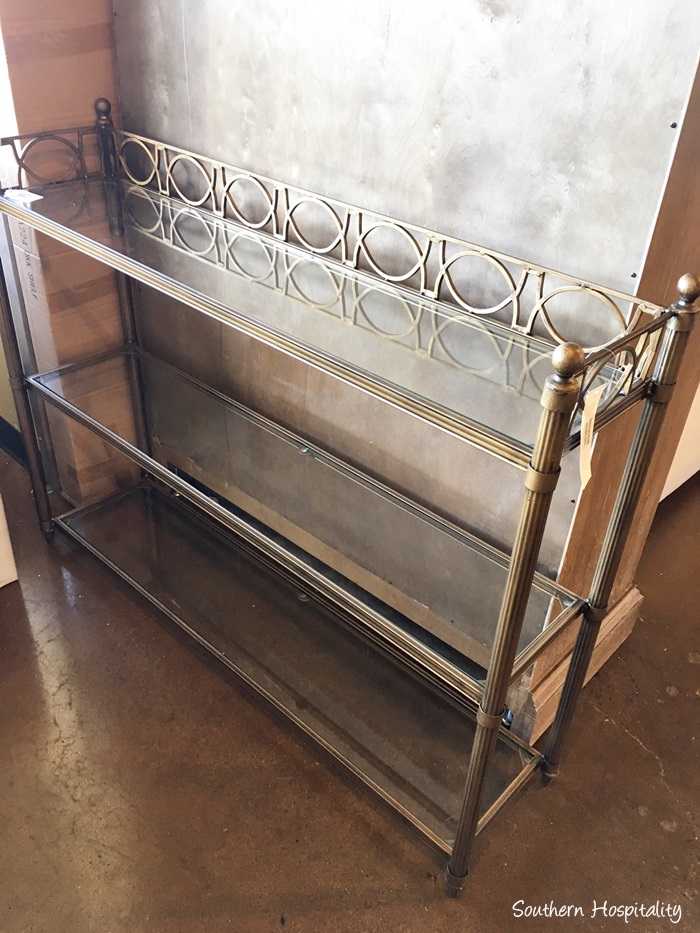 I really liked this gold and glass metal shelf.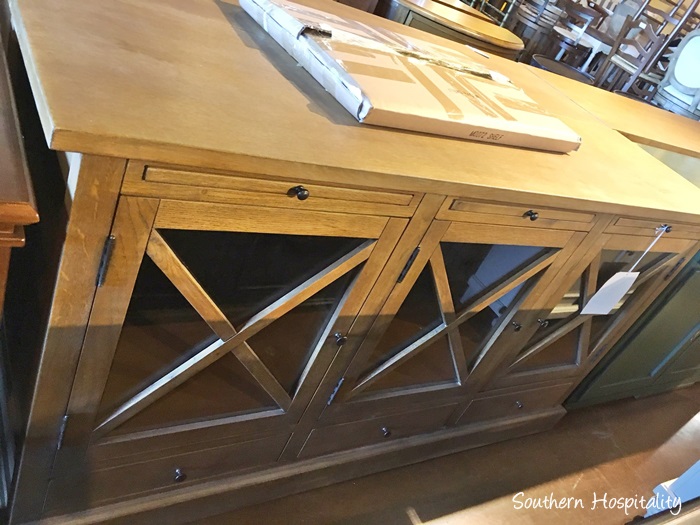 A furniture piece.  I have noticed that all the furniture is not solid wood, so you have to be aware of that too. Some of the dented corners show that.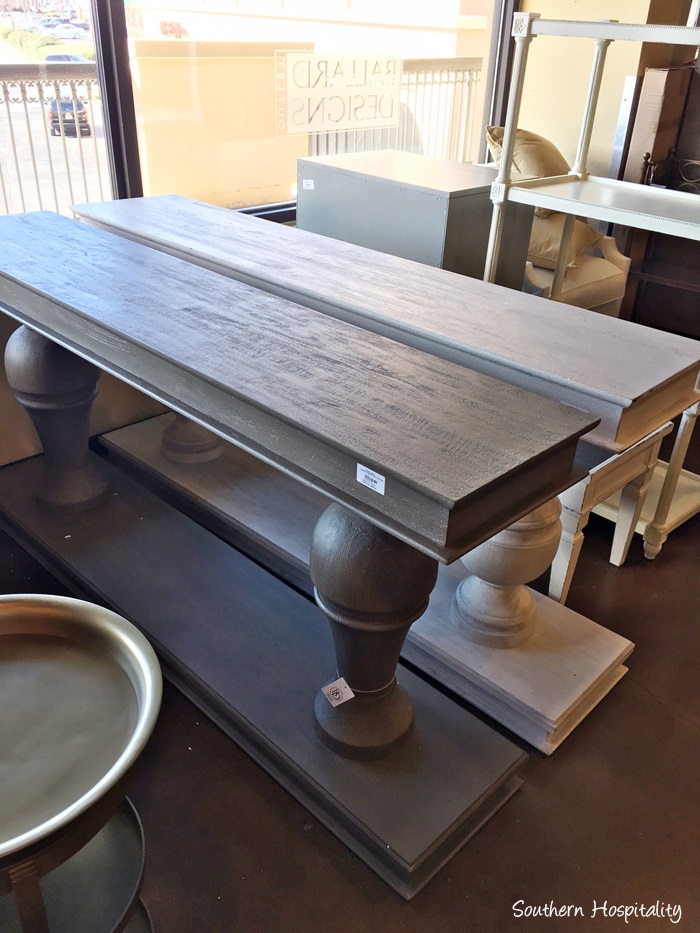 Pretty console tables.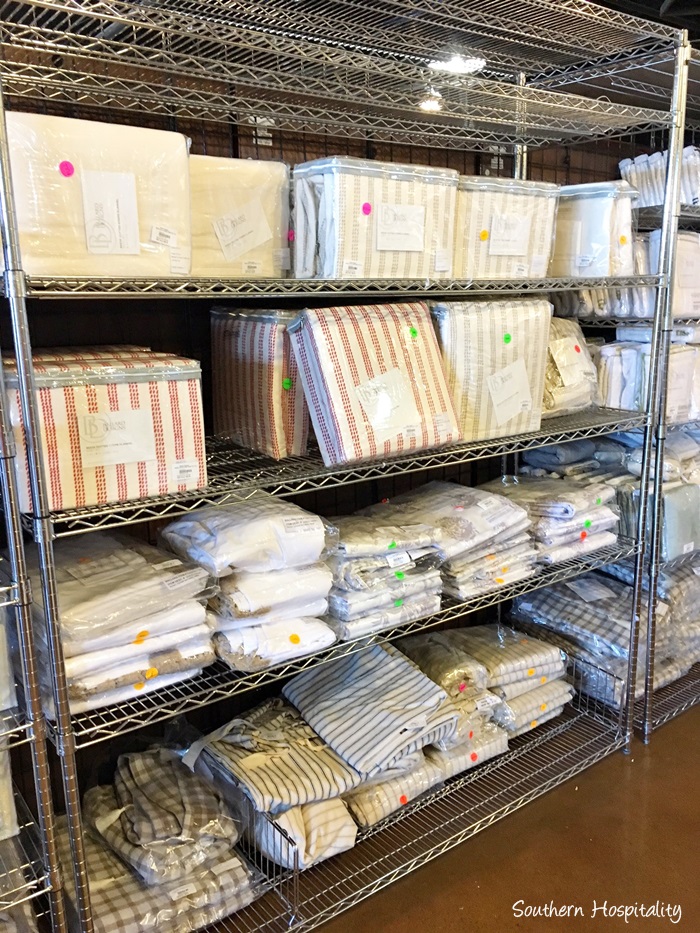 You can find some good buys on their bed linens too.  Most of their things are up to 50 to 75% off retail price here in the outlet.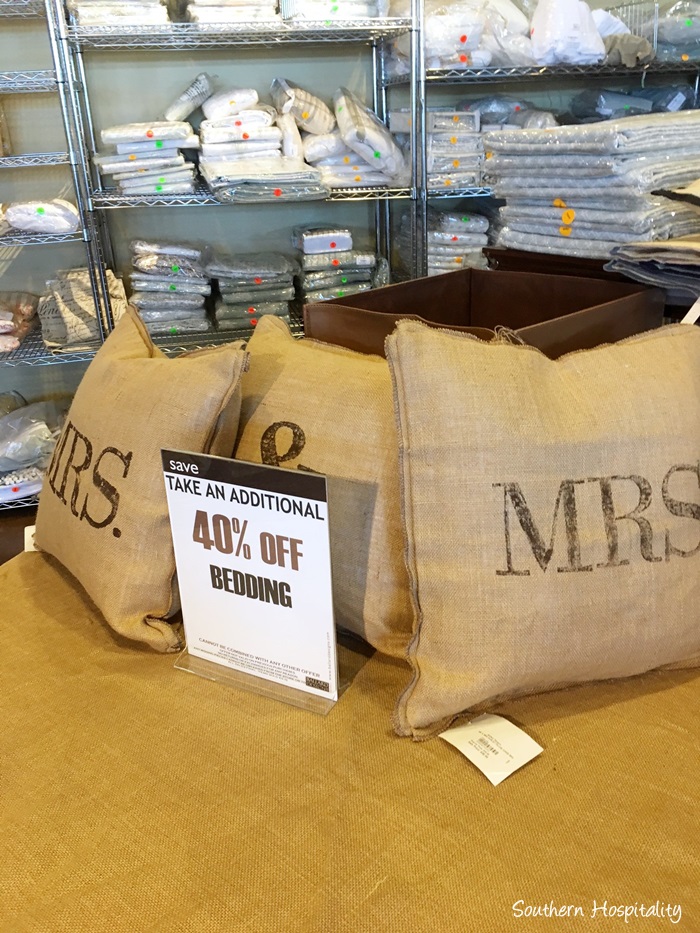 At any given time, there will be additional sales prices on different items in the store. Last time I went in, it was 50% off the whole store.  An additional 50% off the lowest price.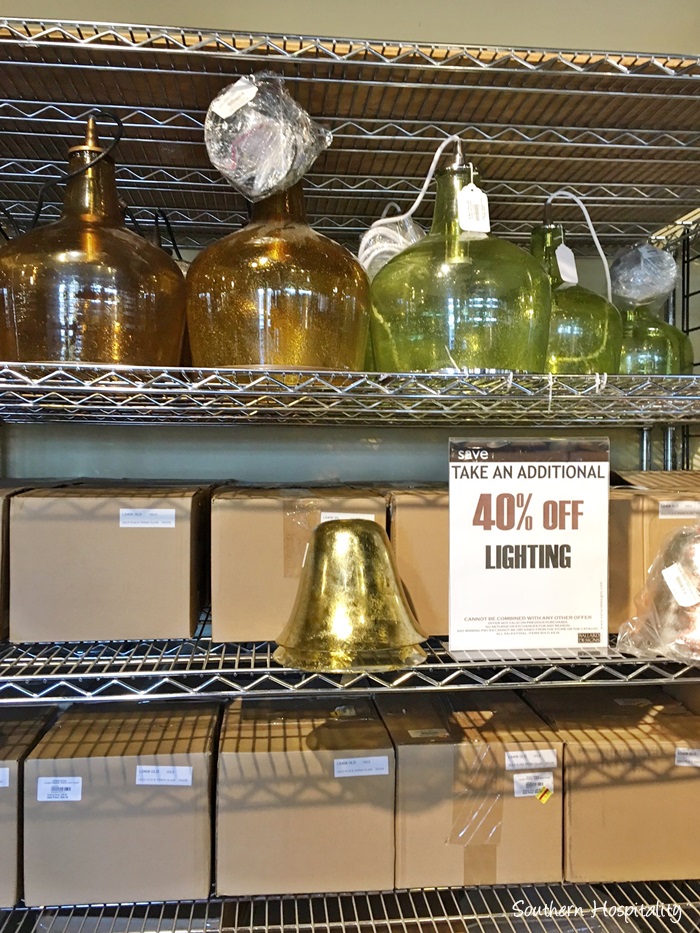 I have gotten lighting before that was 75% off and that's a great deal. You just have to go back often and see what they have in stock.  That green pendant is the light hanging over my kitchen sink.
Here it is in blue too and I still love it.
This is the lantern over my dining table, the Calisse in large.  I think I got mine for about $100 when I found it a few years ago.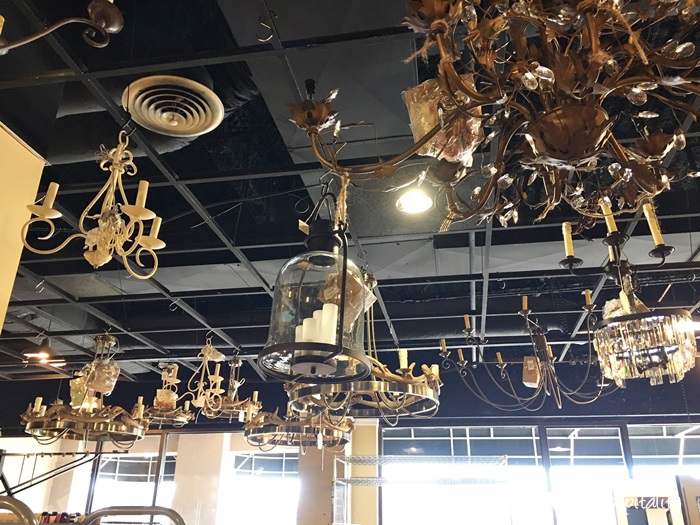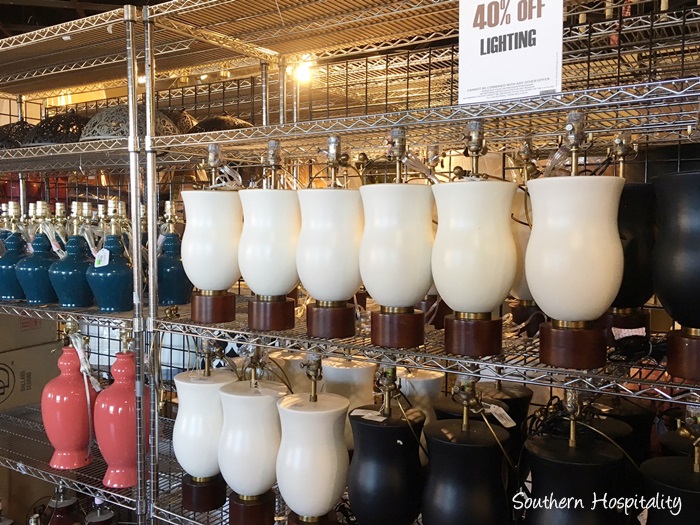 Lots of lighting and lamps, as well as shades.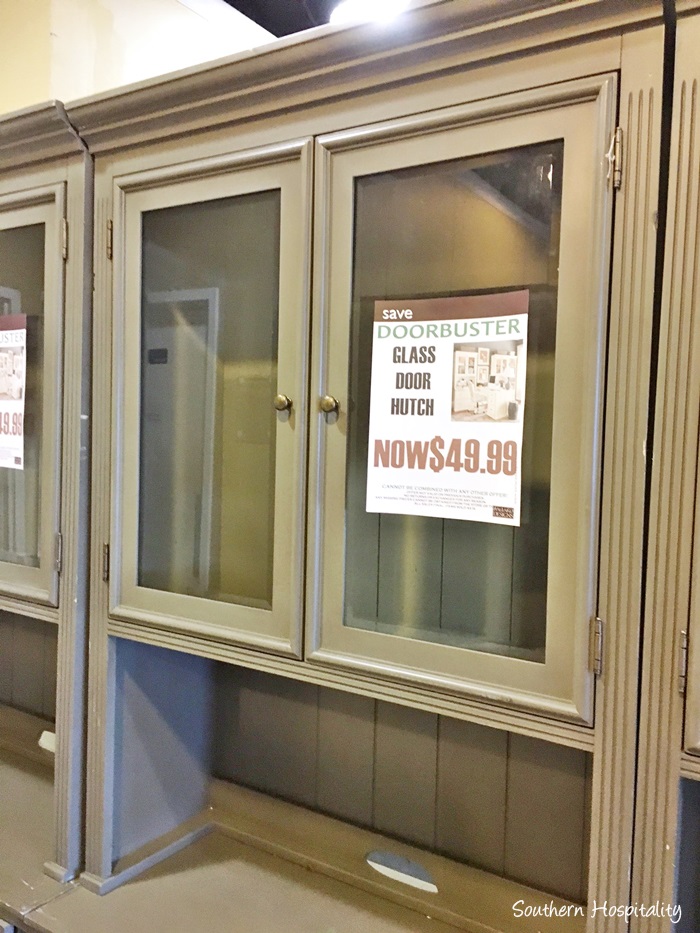 This upper piece hutch was selling for $49.99 which would work on a desk or console table.  You might have to paint it to make it work.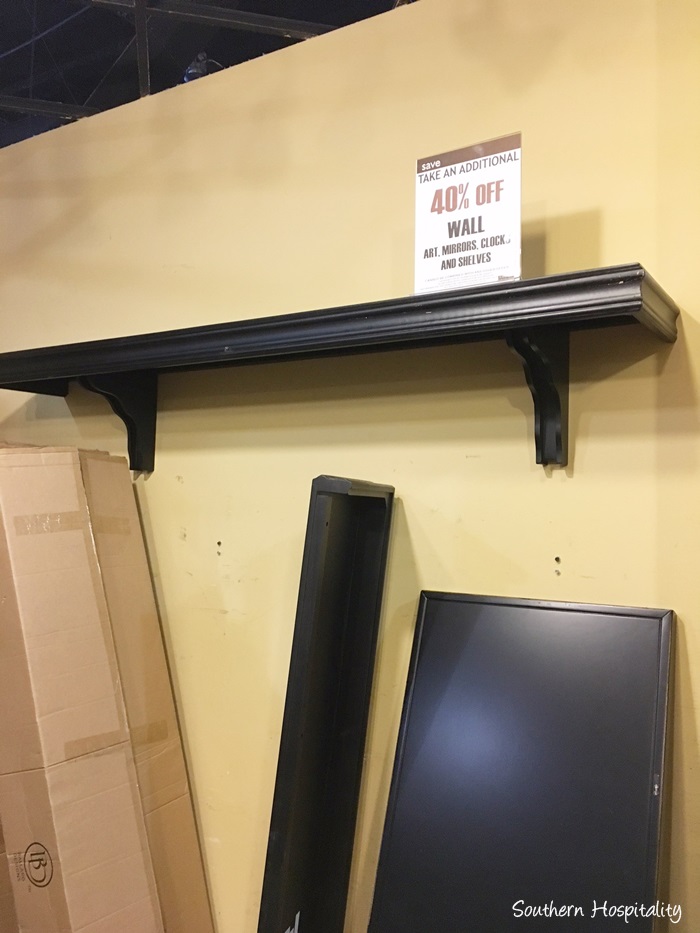 My wall shelves in my office came from Ballard and they most always have those in stock. Still love mine years later!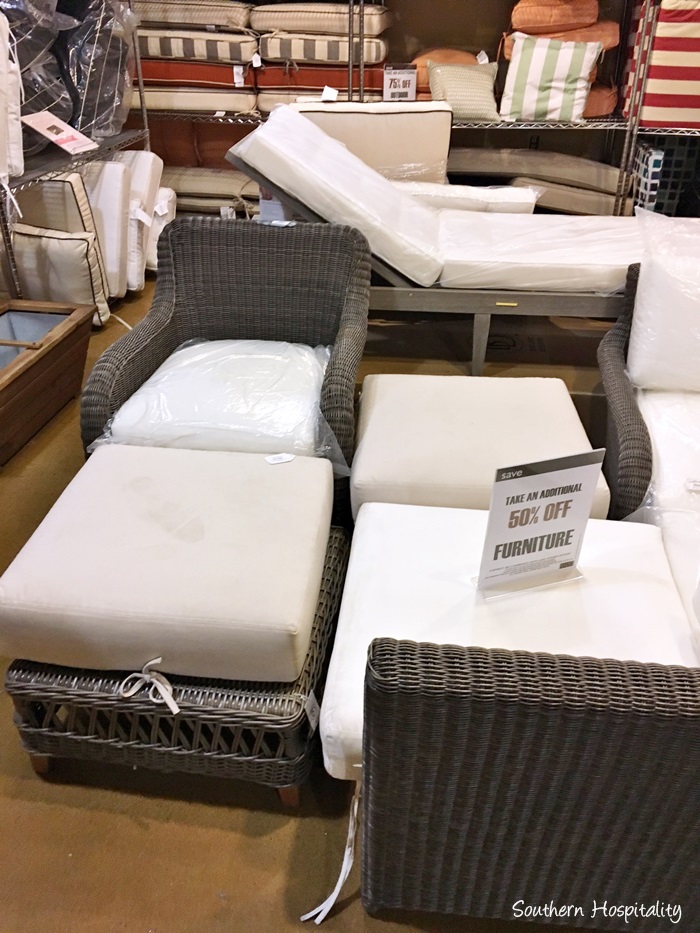 Outdoor furniture and cushions are in the store.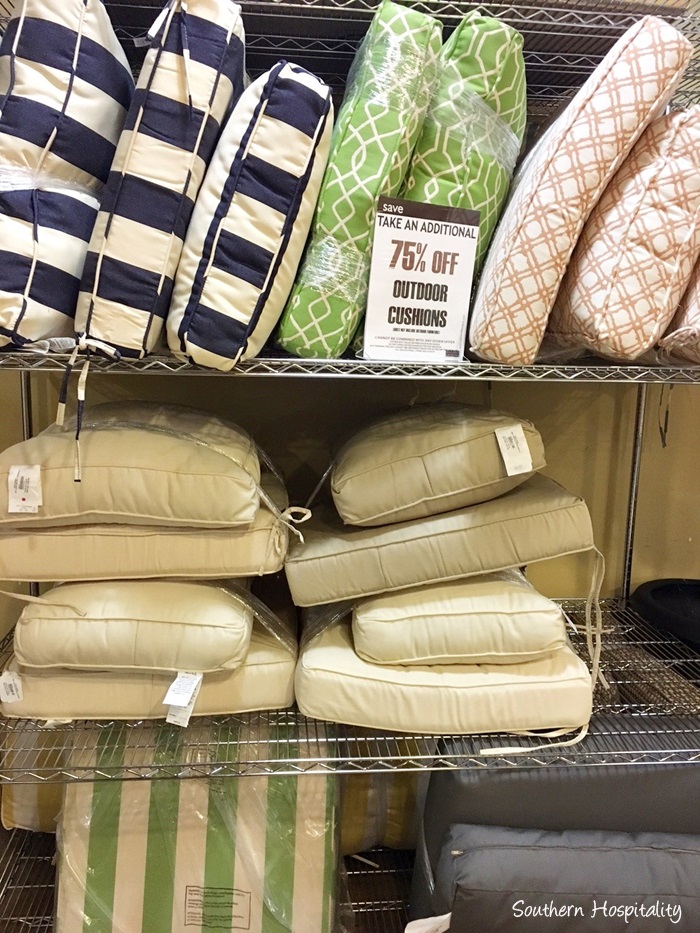 These cushions were 75% off at the time.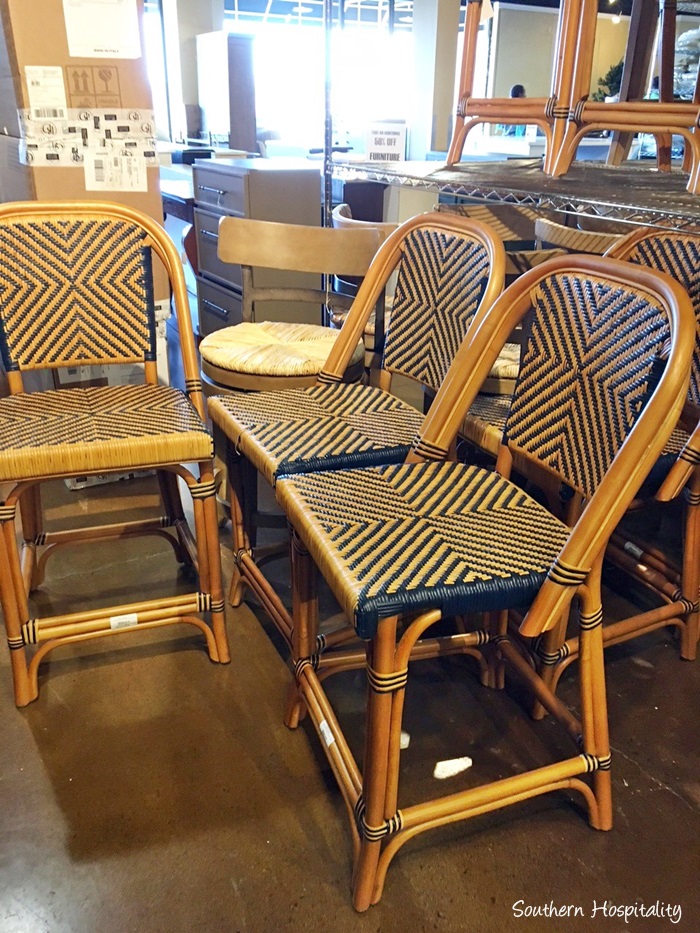 They have lots of bar stools in the store if you can find enough for what you need.
Lots of artwork and mirrors too.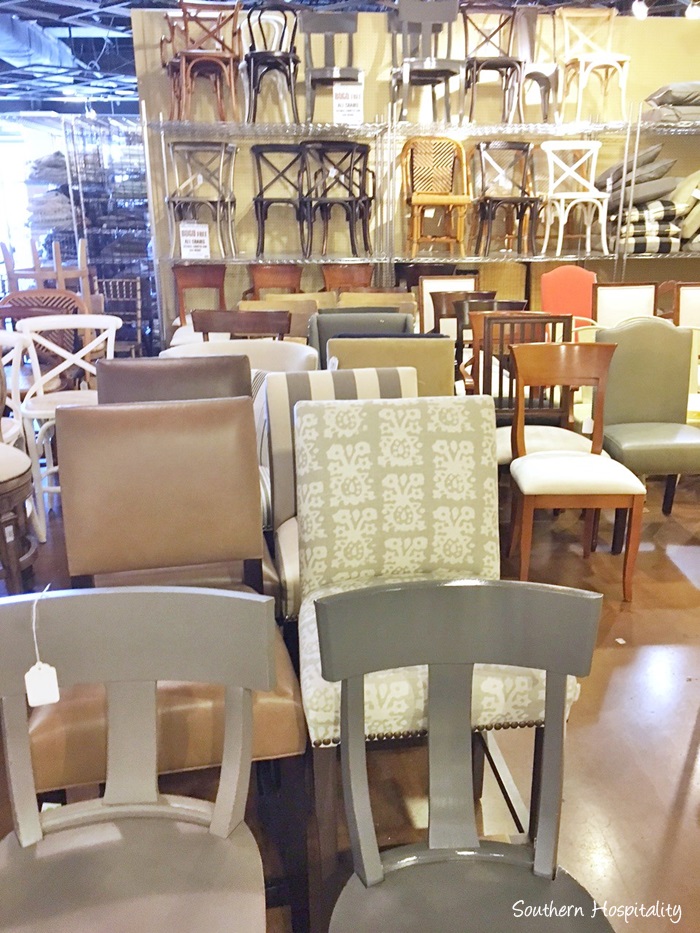 Another look at all the chairs and barstools that were in there when I went in.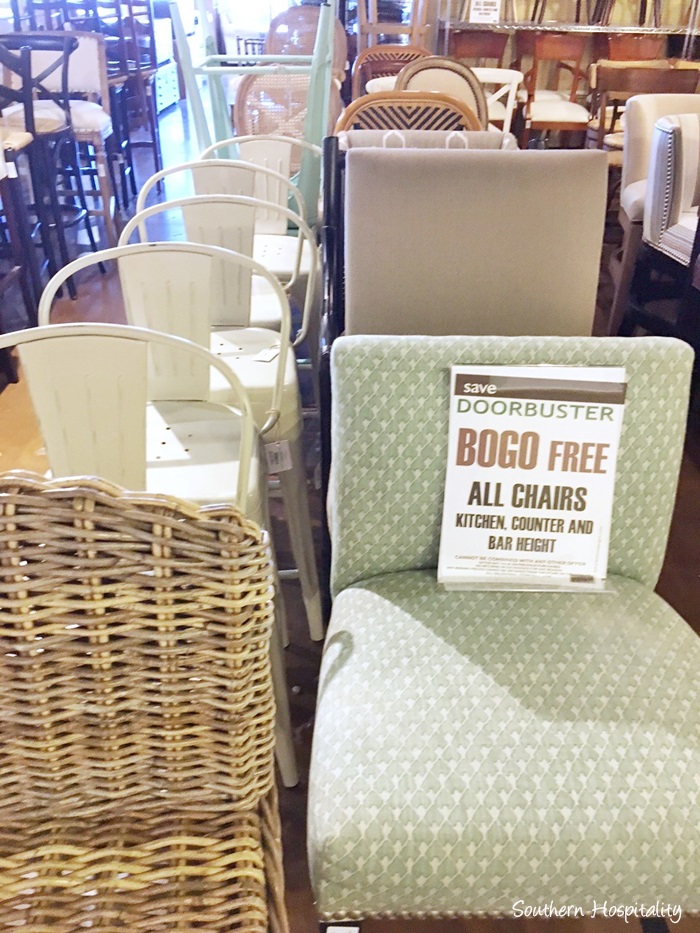 They were buy one, get one free.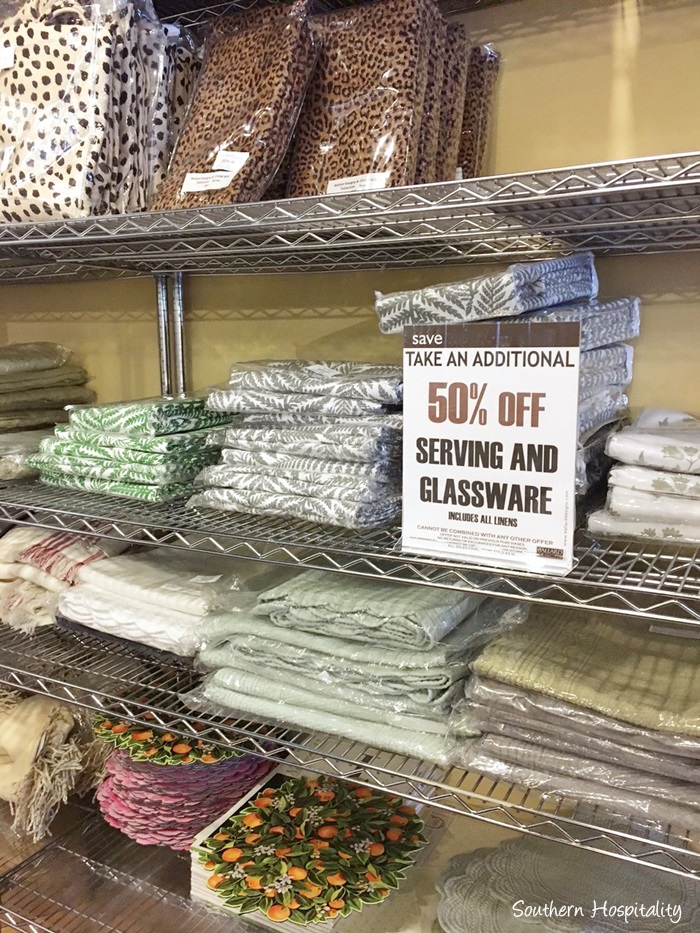 Lots of pretty tablecloths in here too, as well as serving pieces.  I bought another longer tablecloth for my table.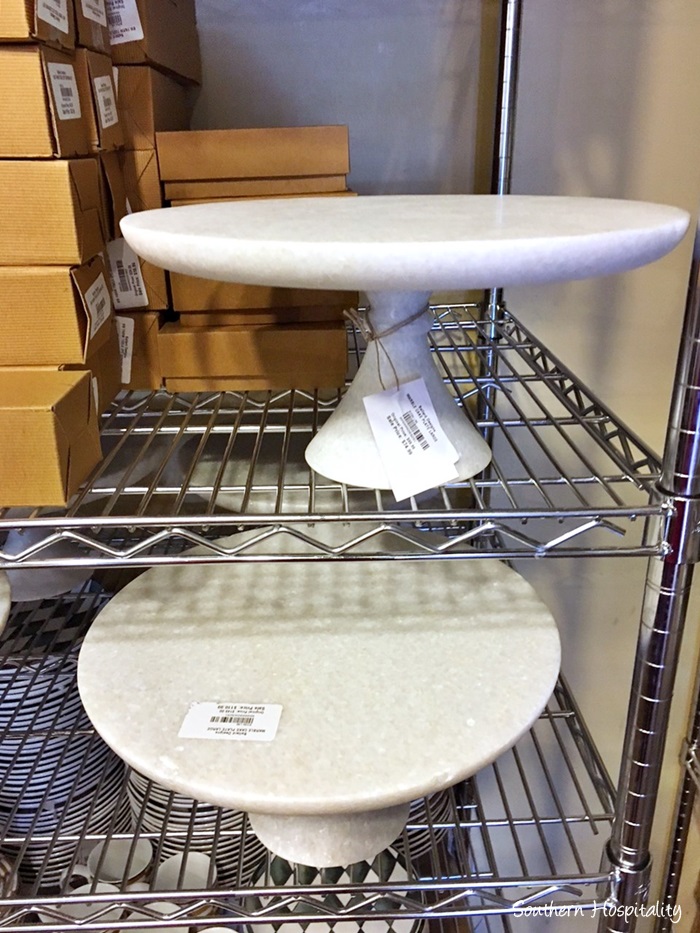 These marble cake stands were pretty and would be 50% off the lowest price, which was $110. One is marked $74 though maybe it had a flaw.
Lots of decor pieces in here.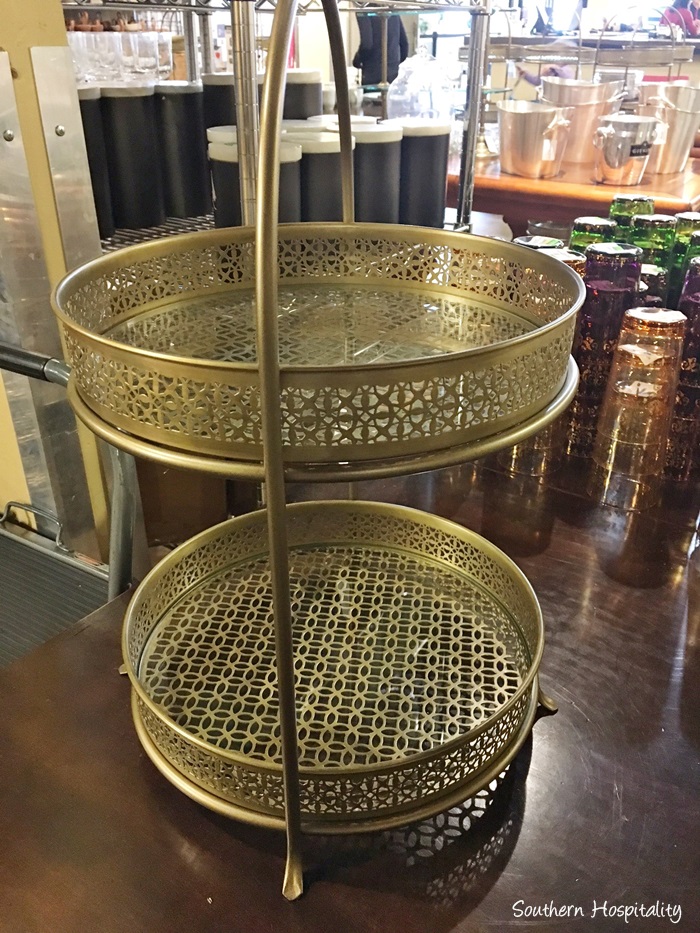 I was in the store twice within a couple of weeks and the second time I was in there, these were on discount for around $20 each!  I didn't buy one as I just don't have room to store bigger pieces like this and I have a few tiered stands already, but wow what a deal it was.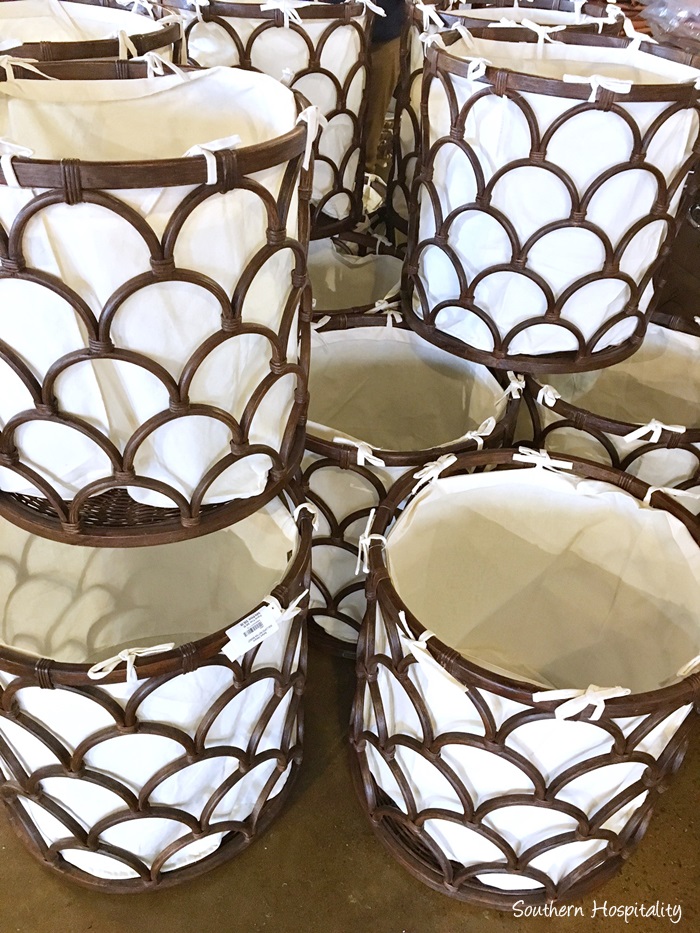 I thought these baskets were really pretty too.  They could be a laundry basket or even hold a large tree with a liner in there.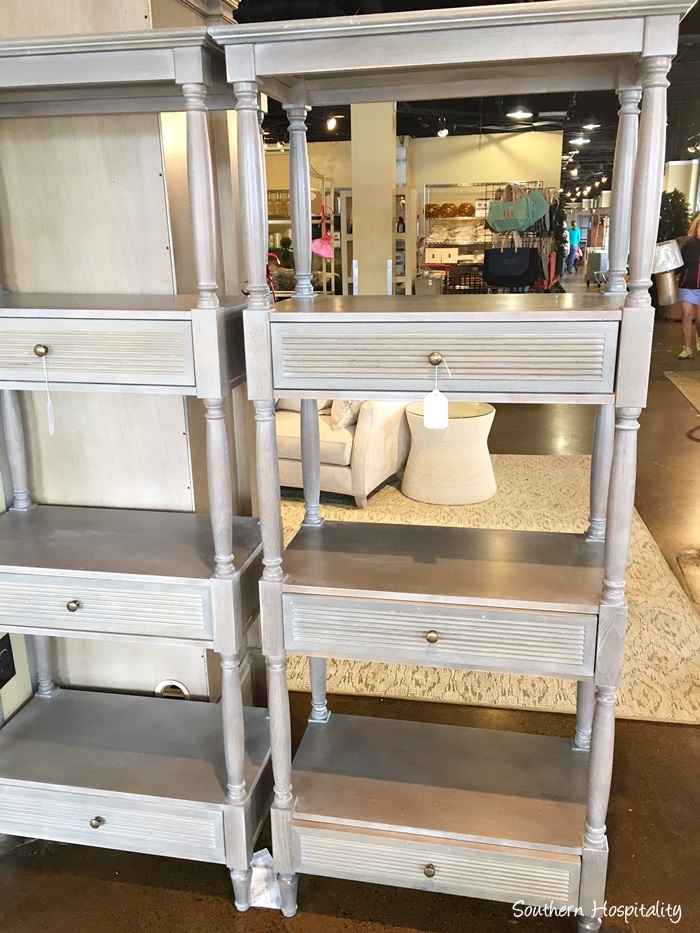 These gray shelving units were nice too and would have been 50% off $898, which isn't too bad.  Their furniture tends to be a little pricey so I would only buy it on deep discount.
That's a fun tour through the Roswell Ballard Designs outlet.  Since they are headquartered here in Atlanta, I'm lucky to be able to shop here through the years.  I'm not sure how many outlets they have now, but it may have expanded. Hope you enjoying browsing with me!  See anything you loved?
Don't Miss a Post, join my list!