Don't we all have days when cooking is just not in the picture and we need something quick to serve up that's hearty and delicious? I have 5 words for you today. Bear Creek Creamy Potato Soup. You can get it at Walmart for just over $3 a package. Mix it with 8 cups of water, stir in the mix and simmer for 15 minutes. It doesn't get any easier than that and this is one delicious soup. I had heard talk of Bear Creek soup mixtures from a couple of girls and the potato one in particular, so I grabbed one while in Walmart recently and she was absolutely right. It's yummy!
It makes 1/2 a gallon of soup. I normally make soups from scratch, but I love how convenient and quick this is to prepare when time is short.
Give it a try, I think you'll love it too!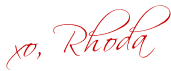 Don't Miss a Post, join my list!