I have loved beautiful beach cottages all my life and as long as I've been blogging, I've shared them with all of you when I go to a beach and take pics of the surrounding beach houses and cottages. I did the same on our recent trip to Seagrove Beach in FL and these were all taken when we went on our bike rides in the morning. Some are big and grand. Some are cute and quaint, but they are all beautiful beach homes. If you missed my first post about Seagrove Beach this year, check out where we stayed and ate.
We rode through this cute neighborhood and I was too busy trying to ride my bike to take a lot of pics, but loved the neighborhood. All of these were within a few miles of where we were staying in Seagrove.
Loved this cute sign inside the neighborhood that someone made.
These were right in the same area off Lakewood Drive close to where we were staying. I do love this area, tucked away off 30A.
So many gorgeous beach homes. I couldn't get over all the new builds going in around this area. It's booming!
We had a lot of fun just riding around looking at houses. Most of these are rental houses, so you can pretty much stay on the beach down here in most of them.
Many of them had rental signs in front of them like this one.
These row houses were down in Prominence, where Luke Bryan's cigar bar is located. We rode around here and then went next door to another neighborhood that looked brand new. So much down here looks brand new and so much has been built since I was there about 13 years ago.
I didn't take a pic of the neighborhood sign, but it wasn't gated so we went in and looked around. It was gorgeous! So many different styles of houses and they were huge.
The entire street was gawk-worthy!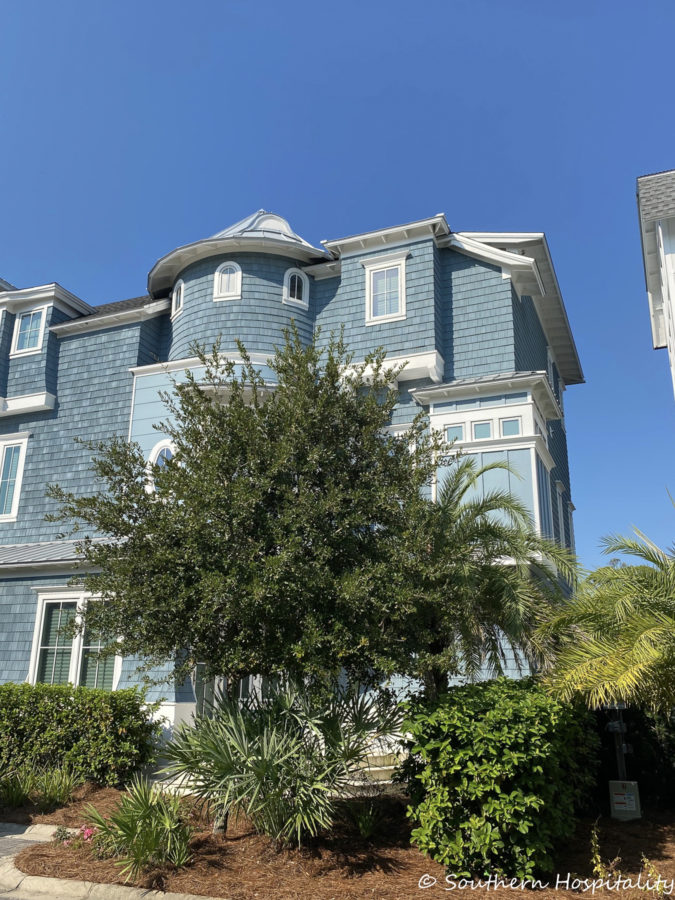 That was all in one neighborhood, isn't it gorgeous!?
Next to that is Watersound, this sign and gate was there, so I'm guessing this is another big neighborhood that's gone in. I've heard the name, but don't know much about it.
We rode on back to our area and these cute cottages were down the side streets off Lakewood.
These aren't as big, but still so cute and beach cottage feeling.
These are all near the beach with a little bit of a walk.
I hope you enjoyed this array of beach houses and beach cottages in and around Seagrove. It sure was fun to ride bikes and take it all in. These memories will be fun to look back on one day. Thanks for stopping by!
Don't Miss a Post, join my list!