This post is sponsored by Belk. 
The Christmas holidays are here and I'm sure most of us have started our holiday shopping already and today I'm sharing some great gift ideas from the Belk Holiday gift shop. I went to our local mall to check out Belk for myself and to scope out some great gifts for those on my list this year. Belk has all the top brand names to choose from so let me share some of the things I saw in the store that just might catch your eye too.
Whoever you're buying for this year, you can check them all off your list at Belk! You'll find gift ideas for everyone this year at Belk. I might have even scored a couple of things for myself.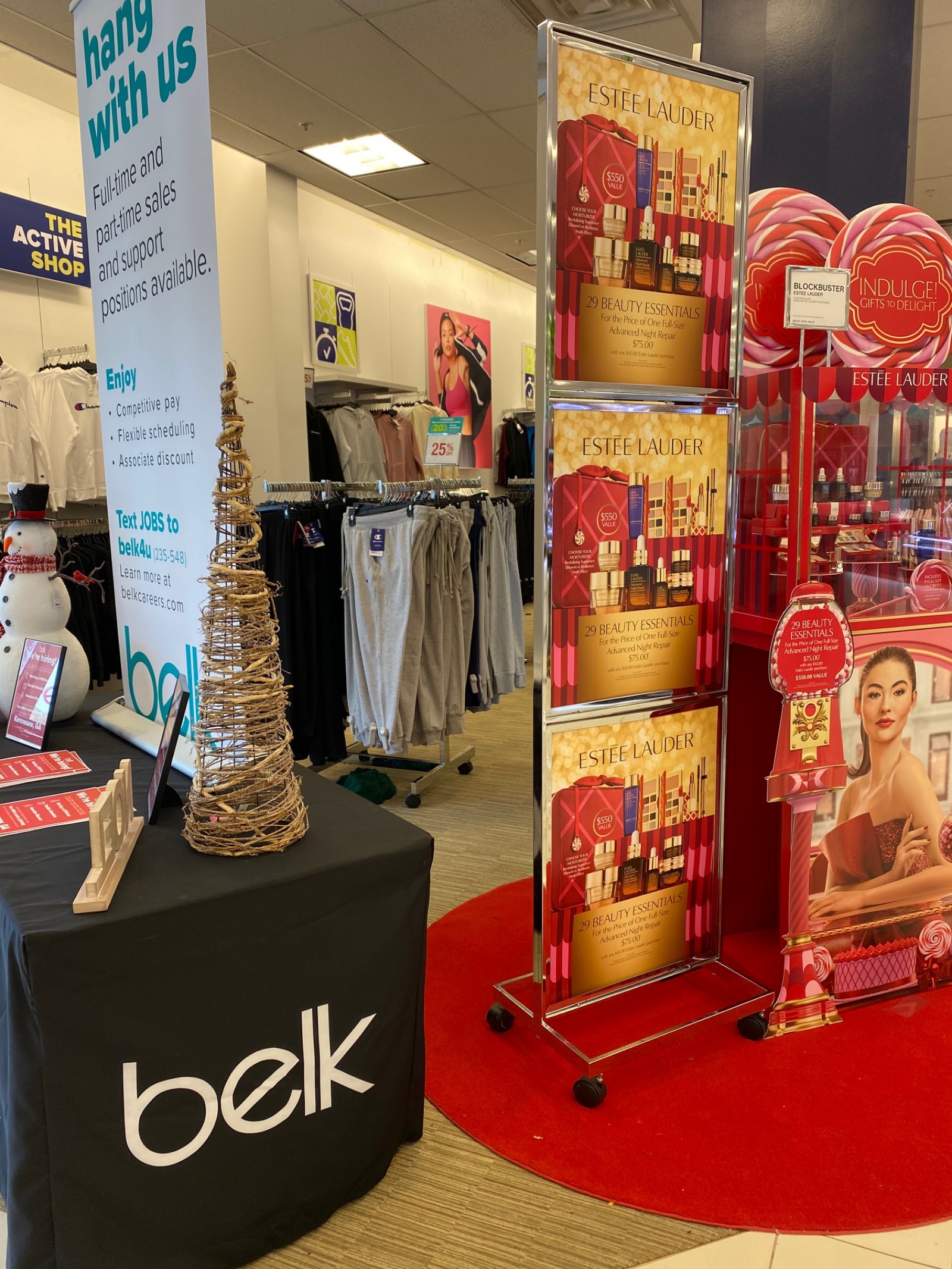 Our local store was full of amazing ideas for gifts and with all the top brands, you can find whatever you need.
Michael Kors designer handbags are on sale, along with Coach, Chanel, Louis Vuitton, Gucci, Steve Madden, Vera Bradley, to name just a few.
Women's fashion brands like Sanctuary, Free People, Jessica Simpson, Calvin Klein, Lilly Pulitzer, there are so many gift ideas at Belk.
Their home department is stocked full of unique gift items for the foodies in the family. These mini electrics from Dash at $9.99 are sure to please with mini waffle makers and bundt makers. I bought a rice cooker to try out from Dash.
Duck boots from Sperry and Tommy Hilfiger for those sportsmen in the family.
Belk carries a nice selection of Free People, a very popular brand with the younger set. I couldn't resist this plush and comfy cable sweater for myself.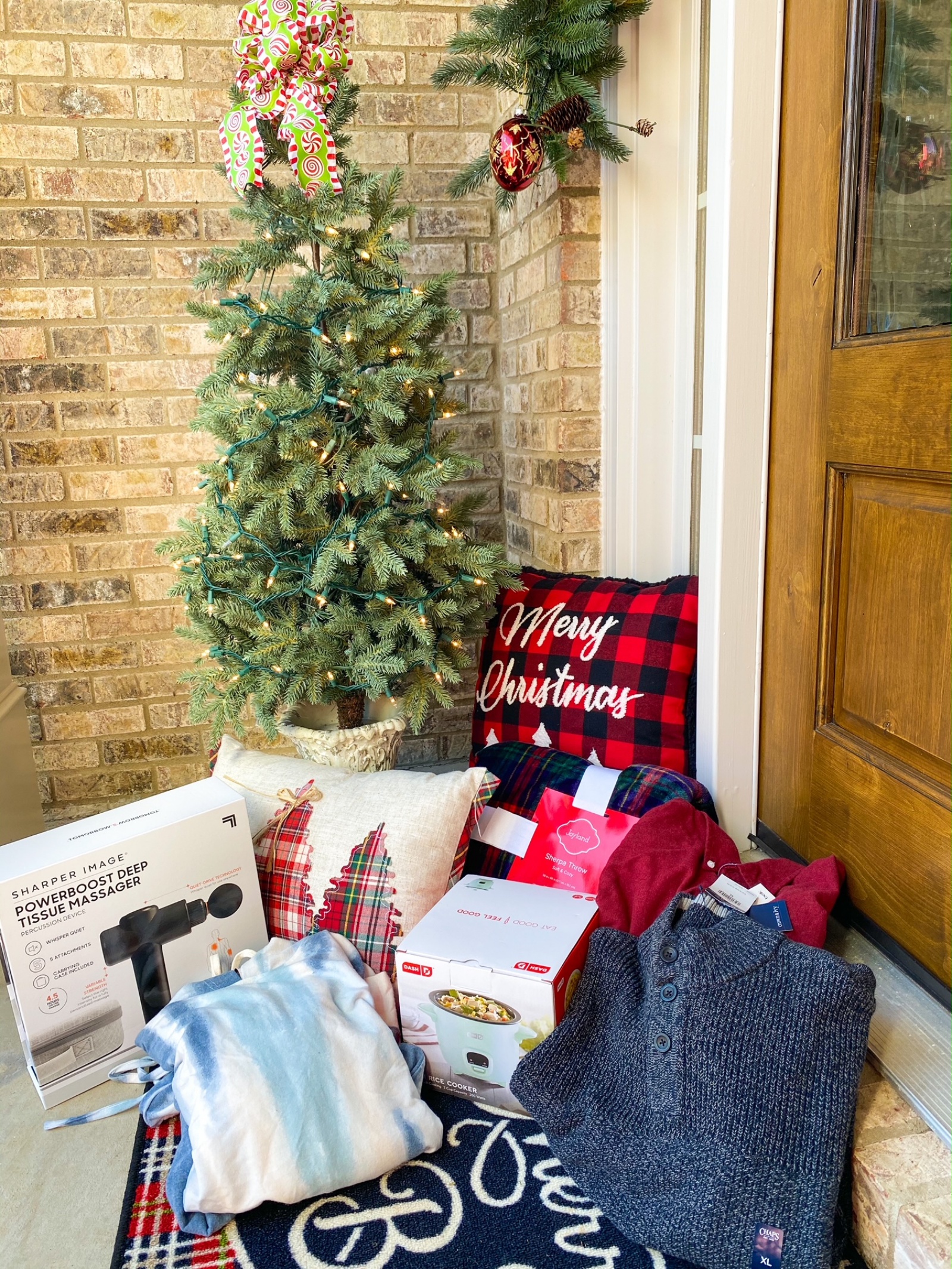 I got a good start to my holiday shopping at Belk, with sweaters and shirts for Mark. That tie dye leisure outfit from Jessica Simpson is so cozy and comfy.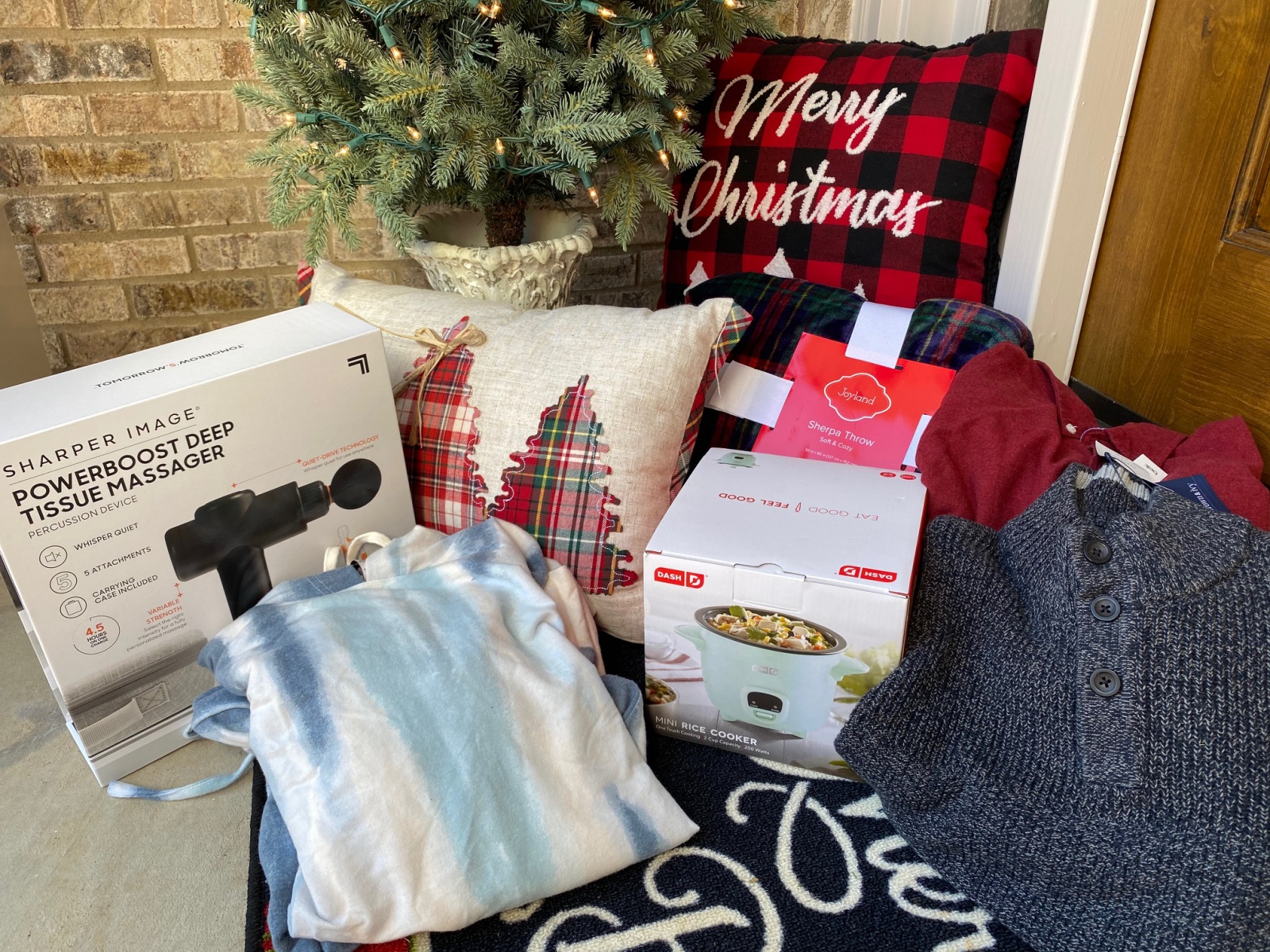 I have a whole gift list the I've curated below, so be sure and check it out to see what all Belk carries in case you haven't shopped the store in awhile. They have all the top brands you want to see this year that will make everyone on your gift list happy.
Sharper Image has some gifts to help out with aches with their Powerboost Deep Tissue massager.
I can't wait to try out this rice cooker, Mark loves rice and we have that pretty often!
Here's a whole curated list I've put together to share all the goodies that Belk has in stock for you either in the store or online. You can do either! Belk definitely has you covered for Christmas shopping this year so I hope you'll check out some of the deals they have going now.
All these brands and more are in stock at Belk gift shop, so get your list together and start checking off all those on your holiday list this year!
Don't Miss a Post, join my list!