So, I've already mentioned my trip to New York and what we were doing there, getting to see the launch of a brand new catalog and online furniture/accessories brand, Birch Lane.  I love catalog shopping and have always enjoyed browsing through beautiful home décor catalogs and getting ideas for my own home.  Birch Lane, a launch from Wayfair, did not disappoint and I really liked what I saw at the launch party.  I have a feeling this will be a successful brand and do very well. The price points are not so bad either and pretty affordable for the average home owner and decorator and that's really important these days.
Come along and I'll show you what we saw in person.  The launch party was set in a beautiful New York City apartment building and was gorgeously displayed.  It was very interesting to hear the beginning concept and planning of a new brand launch and one of the things I took away was a love of traditional design and going back to those roots, which is something I love too.
Beautiful rustic bookcase and accessories.
Fresh flowers were around the room and always a part of good design.
Lovely console table with mirror and accessories.
Love this stylish wingback settee.
And I always love live plants and these are so vintage feeling in those rustic pots.  Sitting casually in the side windowsill, they were so pretty.
A room design with white slipcovered sofa and other pieces to finish it off.  Love the red, white and blue.
These florals were just stunning and so vibrant.
Dusk was falling outside the large windows and it was a good time for photographs.
More florals in the windowsills and votive candles.  Candlelight makes everything look more special.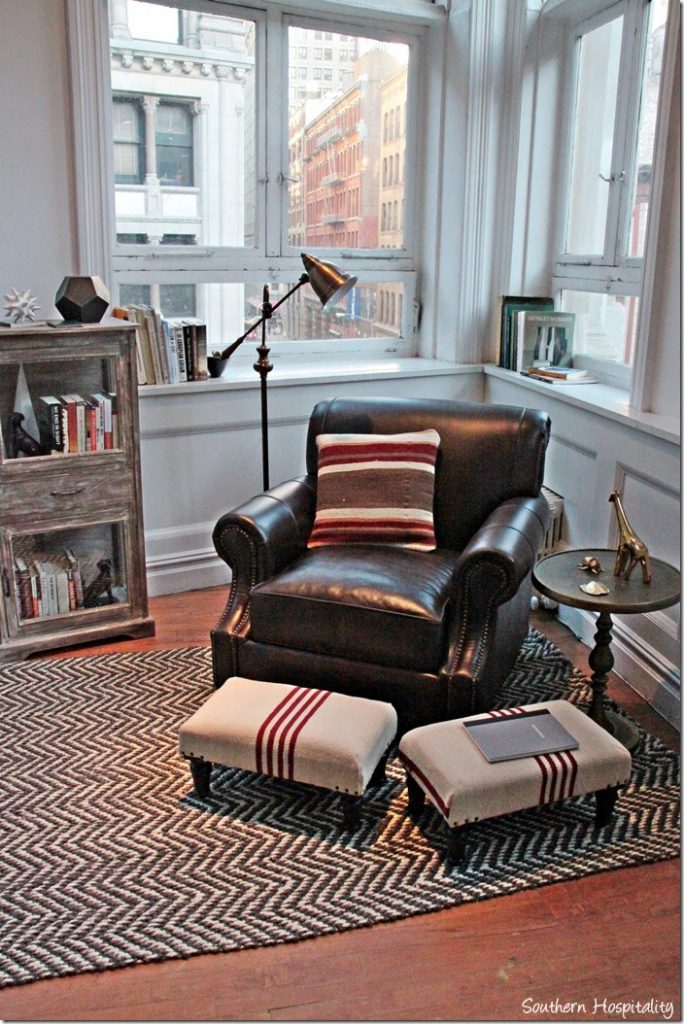 Pretty leather chair vignette in the corner and I love the rug.
More plants and books.
This rustic bookcase on wheels was very nice and makes a good room divider too.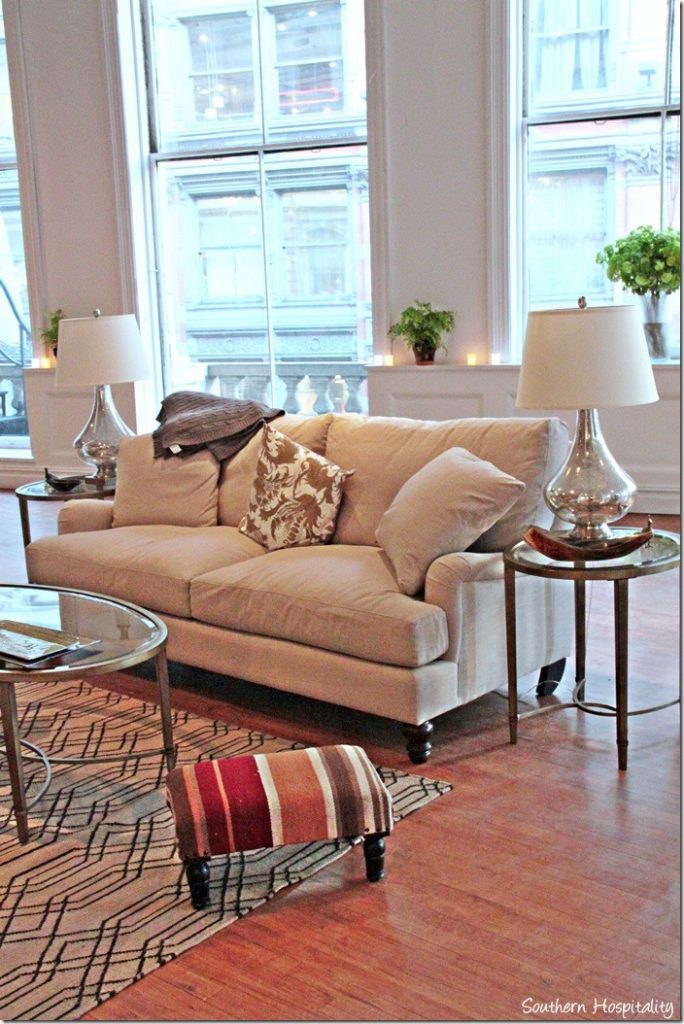 Pretty sofa and other pieces too.
Panel bed.
Bird prints on the wall.
Stacking suitcases in a cute pattern.
Had to show a pic of the beautiful white kitchen in this NYC apartment in the Flat Iron District.
A pretty nail head trim upholstered headboard and cozy linens.
A trestle dining table and chairs sets a nice mood.
With a beautiful table setting.
Loved the windows in this apartment building.
You can see how pretty and spacious this apartment is. It was fun getting a taste of the apartments in NYC too firsthand.
I was so excited to be a part of this brand launch with Birch Lane and to introduce it to my readers too.  I've really enjoyed working with Wayfair the last couple of years and love that they consider bloggers as partners and that working with us is good for them too.  We are the voice of their audience and they get that.  So, I hope you'll go over and check out Birch Lane for yourself and get on the mailing list. I think you will really like what you see and the price points I thought were very reasonable for the quality and look.
Note:  Wayfair sponsored this trip including airfare and hotel.  All opinions and writing are all mine and I wasn't asked to say anything in particular.
Don't Miss a Post, join my list!