This inspiring work space of cosmetics maven, Bobbi Brown, caught my eye in Traditional Home recently and I thought you'd enjoy it too. Click that link above for the whole story.
The task was to take an oil-stained auto-body shop in her town of Montclair, NJ and transform it into a tricked-out studio and boutique with an apothecary-chic vibe—a place where women can ooh and aah over the latest lip gloss and eyeliner.
It's a very cool space, don't you think?  She needed a large space to house company meetings and events and this one fit the bill.  How fun and unique to use an old body shop!
I didn't realize Bobbi got her start from being a make-up artist to launching her own cosmetics line by meeting a chemist at a photoshoot and creating a line of lipsticks that launched in 1991 at Bergdorf Goodman.
What a cool creative space, I could definitely enjoy these surroundings.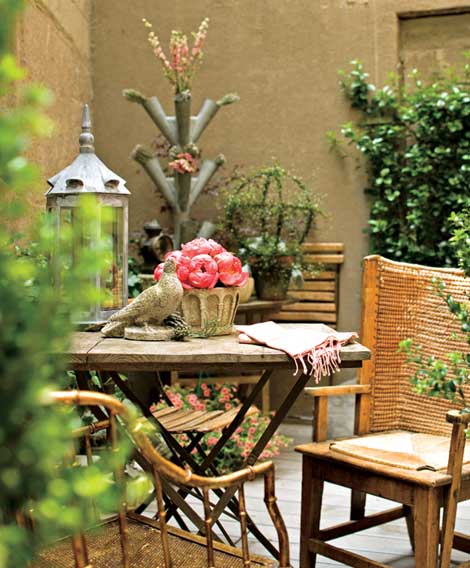 Looks like there's room for an outdoor space too, which is a huge perk.
I love getting inspiration from other creative women and Bobbi is certainly one of them.
Enjoy!
Photographs by John Bessler
Text by Jennifer Wilson
Produced by Jenny Bradley
Don't Miss a Post, join my list!