About this time last year, I introduced you all to a beautiful shop in Buckhead that I visted, gathering lots of inspiration and ideas.  Last week, I met up with my long time decorating friend, Maureen, and we hit Boxwoods again to see what is new this year. As always, it's a treasure trove of eye candy.  Now, this place is not necessarily where you'll find bargains, but there are plenty of beautiful things to see and you can get ideas.
And this will be a teaser for spring, as they have an indoor garden area with lots of pretties to see.  I'm SO over all the rain we are getting. I know we need it, but I can't wait for sunshine and spring!  Boxwoods is in a pretty little house setting.
Inside are lots of decorating accessories and furniture.  I loved these botanicals with the burlap mats.  The frames were distressed with an inner white liner too and at $69 each, not a bad price. There were 6 to choose from, I think.  I did find some loose fern botanicals at Scott's last weekend and since I already have some frames, I'm going to use them in my old frames. But, I love the look of these.
There are tons of pretty things to look at in here, many garden and bird items too.
Not to mention chandeliers in all styles.
Loved this room of blue and white pottery. So springy and happy!
This rattan sofa with the word pillows was fun.
I liked this mirror with the layered frames.
This whole room in the back is filled with chandeliers all over the place.
So many pretties.
See what I mean?
Like this one, those are small stones all strung together.  So pretty!
And this glitzy gold one was oh so stylish.
Mercury glass is still hot and on trend.
Here's a shot of my friend, Maureen, a pretty redhead.
And so are cloches.
And lanterns filled with mossy balls and grapevine balls.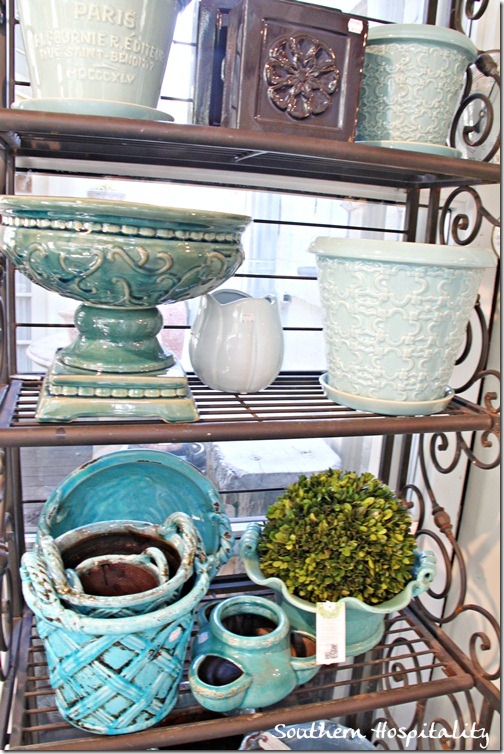 They have a really nice garden center with pottery and plants.  Loved these blue hues.
Succulents in glass.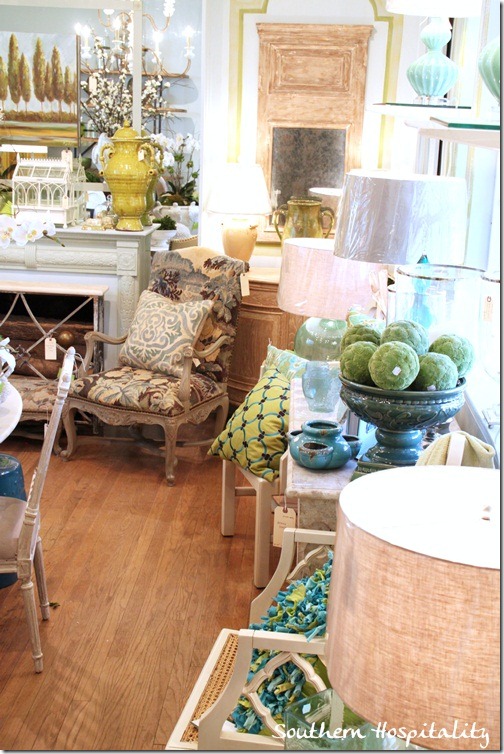 This room is always my fave. They still have lots of blues and greens in here.
With so many cute accessories.
They also grow real orchids too that are for sale, so many of them. I admire those who can grow orchids. I tried one time and gave up.
Loved these fabrics on the pillows.
Another pretty tabletop with moss balls.
Are you in the mood for Spring yet?  I know, me too!
See!  Here are all the orchids.
This is a pretty white iron urn filled with real moss.  Love this!
A hot pink orchid caught my eye.
And so did this sweet little bunny.
I can't wait to plant some hydrangeas at my new house.
An outdoor garden house and statue.
Next door is the Boxwoods tables, with lots of beautiful dishware and tabletop accessories.  Isn't this a gorgeous table?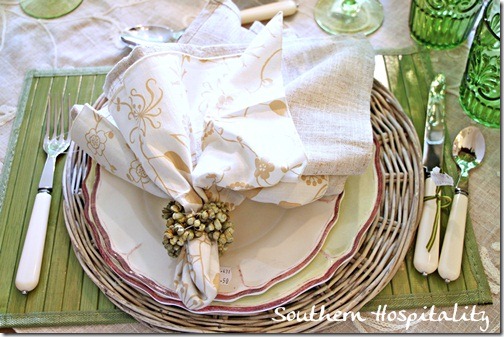 \
Loved the textures of all the placemats, napkins and glassware.
This blue dining room was also stylish and regal.
With layered plates and dishes, it was fun to look at.
Another sweet bunny pillow.
And one more room of neutrals.
Hope you enjoyed tagging along with Maureen and me at Boxwoods in Buckhead. If you get a chance, stop by there, you will love it too!
Don't Miss a Post, join my list!