I gave Lauren a Homegoods giftcard for her wedding, so we went there the week before to see if we could find a really cool lamp to cozy up Philip's loft.  He has no lamps and all spaces need lamps.
So, we looked and shopped and I think we found the perfect lamp.
Of course, we walked around the store to see what other goodies were there. You never know what you'll find at Homegoods.  It's my favorite store to shop for new home decor, hands down!
Beautiful chunky glass bottles.
Springy polka-dots.
Occasional chairs and lots of furniture pieces.
This pair of chairs caught my eye.
With fun silver nailhead details as an accent.
Loved this striped chest.
And this very cool bookcase/shelf was extra rustic.   See, you just never know what you'll spot at Homegoods.
We checked out the lamp aisles.  This one was a contender for color.
So many lamps to see and drool over.  Lamp prices here can't be beat.
Super stylish ruffles on this shade.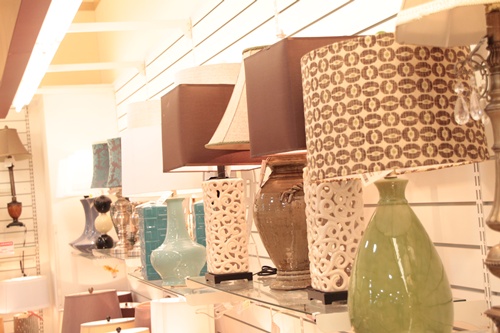 So many styles to choose from
And then I spotted this one! I think it's perfect for the loft.  It's chunky and such a pretty blue color.  She texted Philip and it got a thumbs up.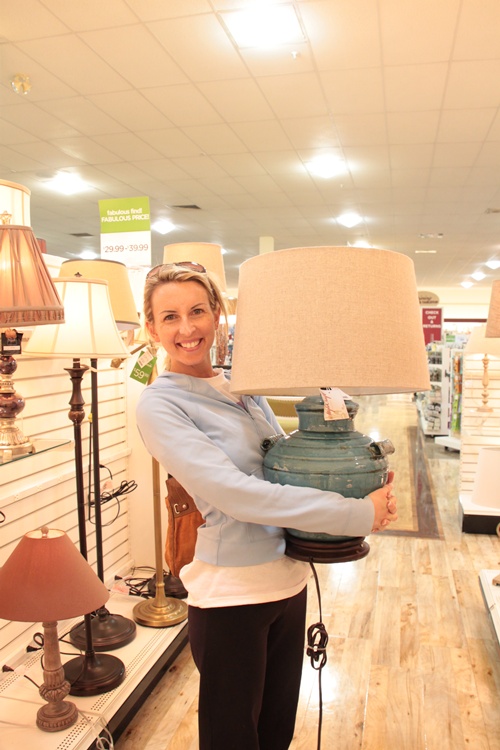 Happy Wedding, Lauren and Philip!  This lamp will be a great addition to the loft and help cozy up their new space together.  A few throws and pillows will be added later.
I'll have plenty of wedding pics to share later on as soon as I can get the time to edit and load them up.  This week is moving week, lots to do.

Don't Miss a Post, join my list!