I've shared several times about shopping at Scott Antiques over the years of blogging, but we were down there last weekend, browsing and looking around at all the fun and unique things offered at this once a month market in Atlanta.  I've been going for years and 2 of my favorite pieces of furniture came from here.  I'm not looking for anything in particular at the moment, but it's still fun to look.
I won't try to comment on all the photos, so enjoy the trip with me! There's so much to see and experience at Scott Antiques market.  If and when I shop again for home decor vintage pieces, I'll be heading to Scotts.  There are 2 huge warehouse type stores crammed full of vintage goodness and people head there in droves.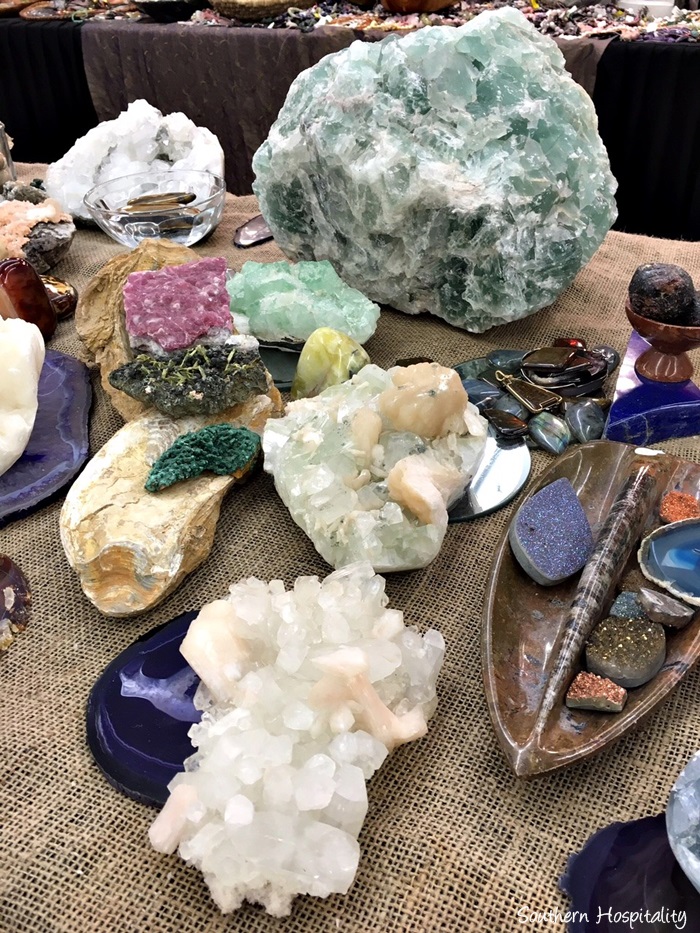 Even though the painted furniture craze is still going strong, I still love beautiful patina solid wood furniture.
There is still plenty of it at Scotts, along with painted pieces too.
Ahhh, Nancy Drew and Hardy Boys, this takes me back a few years.  My sister and I loved Nancy Drew books and had a bunch of them.
Swinging beds are still very popular.
As is reclaimed wood everything.  Still going strong at Scotts.
Painted pieces are too. One dealer was lamenting the fact that everyone wants to paint old wood furniture.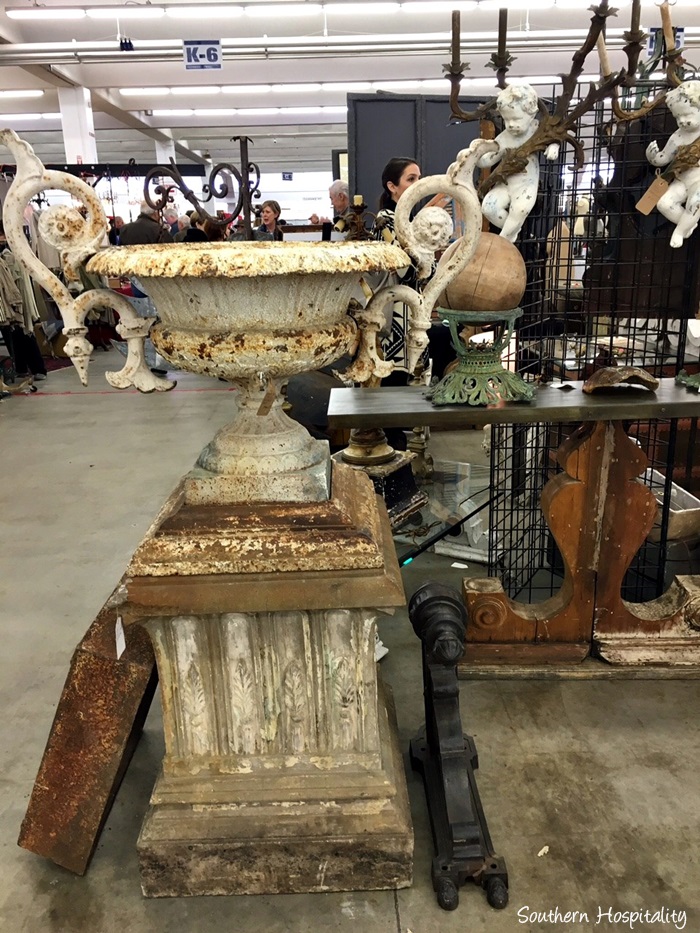 I love these crusty old urns and pedestals. I think this set was around $400, but wouldn't it look beautiful in the right spot outdoors?
You can find lots of unique windows and architectural elements at Scotts.
This vendor has some beautiful handmade botanicals. She used real pressed leaves and displayed them so beautifully in frames.  I have such a soft spot for botanicals.
This booth was all about nautical and seashore decor.  Reminded me of New England.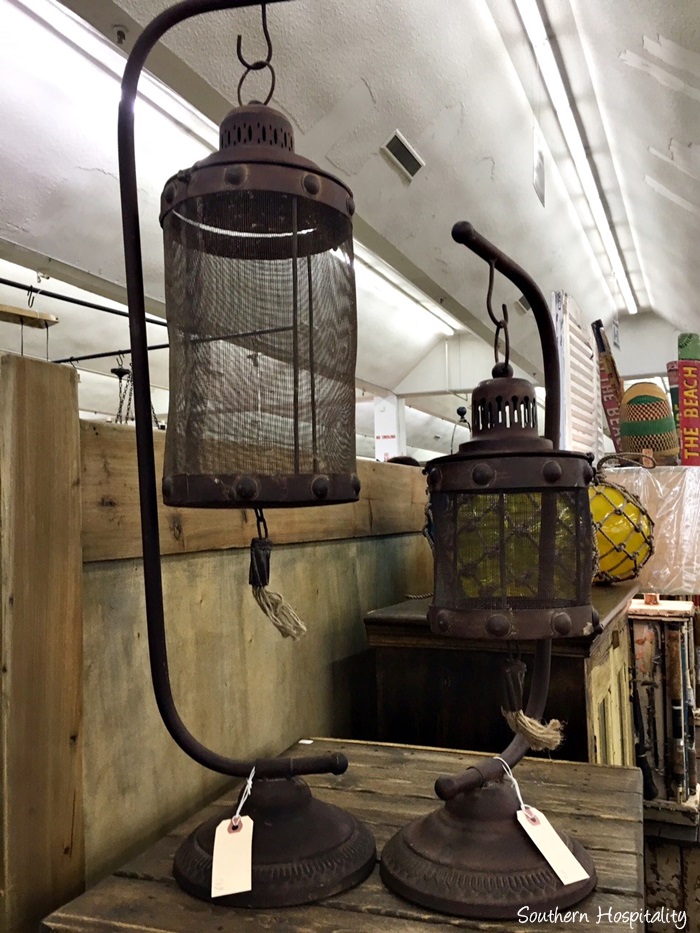 You can buy new furniture and vintage furniture at Scotts.
I always love this booth with preserved florals and greenery, all displayed so well.
Blue and white is hot as always.
Another pretty framed botanical print.
I thought these cowhide chairs were pretty cool.
Loved these X cabinets, which look to be made out of old wood, or at least made to look old.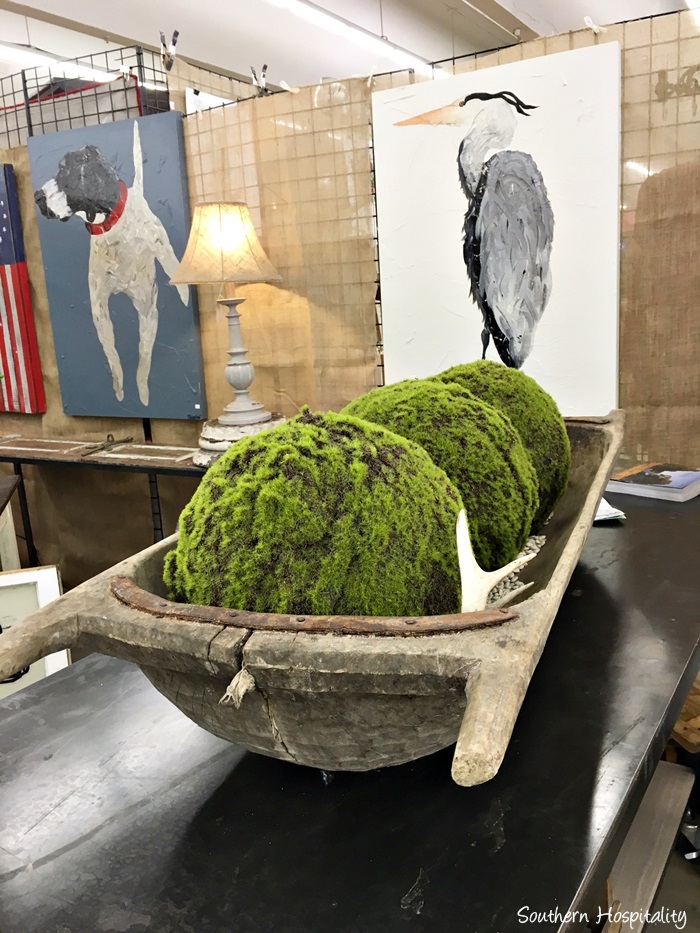 Bunnies and spring items were around too. Makes me long for Spring!
Loved this booth with all the old brass nautical lighting.  Wouldn't these be fun somewhere in a house?  This both is Big Ship Salvage and you can find them on that link to shop online.  Located in the South Building on Row K-9.
11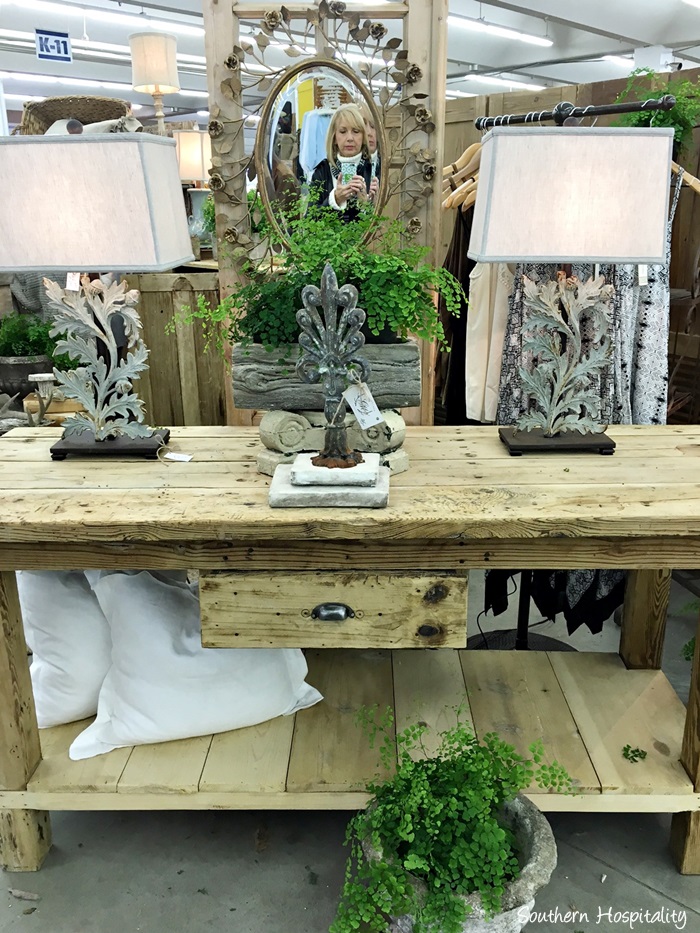 Lots of upholstered beds.
Plenty of furniture big and small.
One vendor with rustic bathroom vanities.
I adore these spool chairs and would love to have one some day.
Outside at one of the buildings are lots more displays of vintage items.  These tin ceilings are always around here.
This is a pastry cart from France.  So pretty!
Drop leaf tables anyone?  Always a classic and I love the barley twisted legs.
Now, this was a unique table base that I've never seen before!
Turtle shells and lots of antlers abound.
So, what did I bring home?  Just one thing, this brass planter for $10.  I just can't bring home lots more things to my house, there is no more room.  But, it's sure fun to look and dream!
Someone in the comments mentioned the old Lakewood antiques market and yes, I dearly miss it!  I went there for years and found so many things over the years of antiquing.  It was a sad day when Lakewood closed down and I miss them so much and I'm sure so many Atlantans feel the same way. There is still a remnant of Lakewood up in Cumming, but it's just not the same.
Hope you enjoyed this tour of Scott Antiques market in Atlanta.  Once a month, it brings in thousands of folks from all over the country.
Don't Miss a Post, join my list!