I've shared White Rabbit Cottage with you a few times over the years, it's a cute cottage shop not far from my house and this time of year, it's really fun to walk in and get inspired.  They are already decorated for Christmas, so even though it's a bit early for most of you, hopefully you'll get some ideas for Christmas decorating when you finally get out your treasured things.  They don't have an idea that I'm a blogger when I go in the store, but I just snap photos of things that catch my eye.
Housed in a cute little white house, White Rabbit Cottage is full of charming home decor things and a good place for gifts too.
One of my friends and I went to lunch that day and stopped in for a browse. She loved it too!
You can't help but get a little excited about Christmas coming when you see vignettes like this.
So many cute idea for decorating trees in all sorts of styles.
Rustic and natural. with a little glitz.
Isn't this cute?
Lots of unique ornaments and Christmas decor.
They have some nice styling ideas.
These cute white trees with pearly white balls were too cute.
Tables cape ideas for a beautiful table setting.
They even carry furniture in the back building with some fun ideas on putting things together.
More Christmas in this building too.
In fact, Christmas was all over the place. No denying that it's getting closer when you visit this store.
I do love Christmas but still want to enjoy Thanksgiving too.  But as bloggers, we do have to get a head start on all things Christmas, so just a warning that I'll be sharing some early Christmas ideas around Thanksgiving.  It's just the way it is in blogland!
Love this sign and this cute tray.
Special memories for the season.
We all have our own ways of celebrating the Holidays and Christmas, so I believe in doing what makes you and your family happy.  Not everyone does designer trees and that is just fine.
But it is very fun to get ideas and inspiration out there.
Like this cute wreath with the red reindeer.
I loved these faux evergreen topiaries, so pretty!  They weren't cheap, but very realistic, I think $175 for one.
Christmas birdhouses.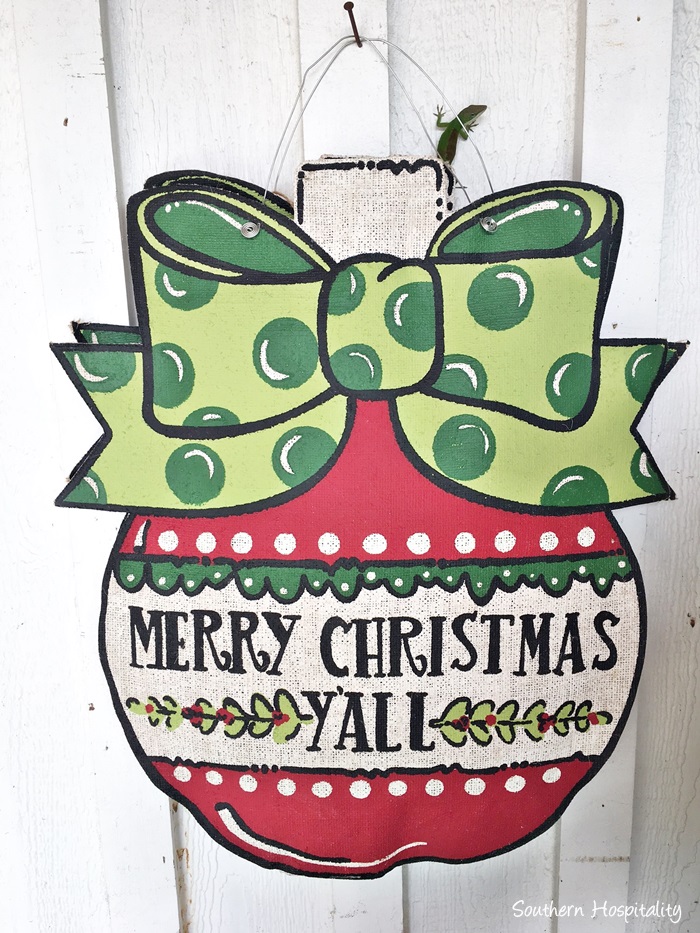 Merry Christmas Y'all!  Sorry if it's a bit early for most of you, but the stores are already brimming with Christmas decor, it does seem to happen earlier and earlier each year.  I do miss some of the simplicity of the good ole' days, but with our internet age, creativity is early and everywhere for each Holiday we celebrate.  Looking forward to celebrating my 10th Christmas in blogland this year!  How did that happen?!
Don't Miss a Post, join my list!