The beach cottages in the Panhandle are some of the best.  Of course, I don't have a lot to compare them to since I tend to go to Florida most of the time, but wow, do I enjoy seeing these cottages. They are being built all over the Gulf coast, these pretty cottage style beach homes, such a change from previous  plain cinder block Florida houses.
At the high-rise we stayed in, Pinnacle Port, at the entrance to this gated community of  beachfront properties are all sorts of beautiful white-picket fenced beach cottages.  Be still my heart!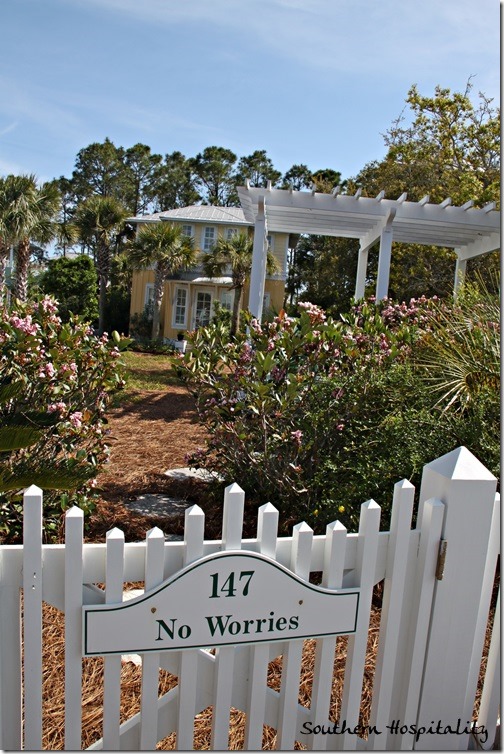 So driving in and out of our high-rise condo, we saw these gorgeous beach homes and we couldn't stop drooling.  I'm going to not talk through all the pics, so just enjoy the beauty!  I know we certainly did. Take note that they all name their cottages and apparently, it's mandatory to have a cute white picket fence in place.  Not a bad idea!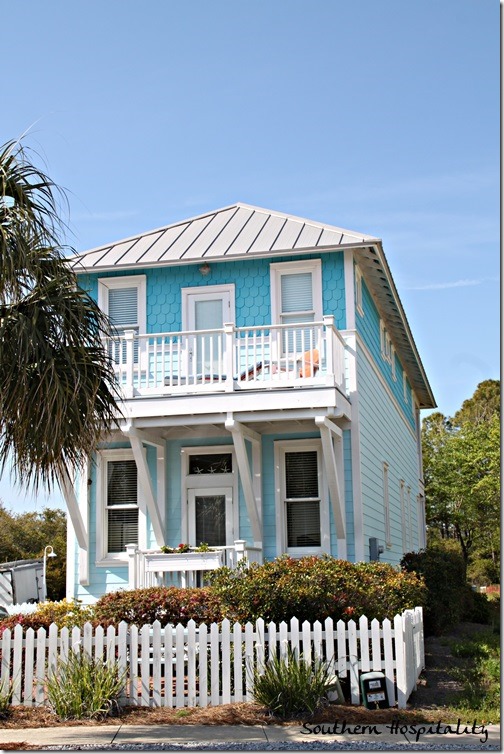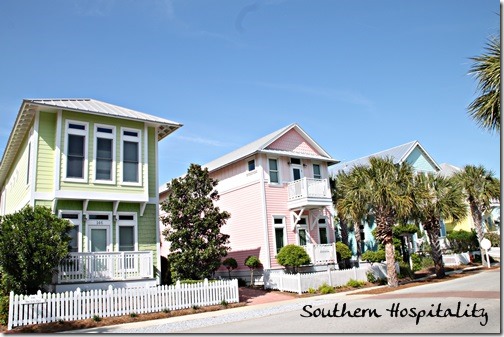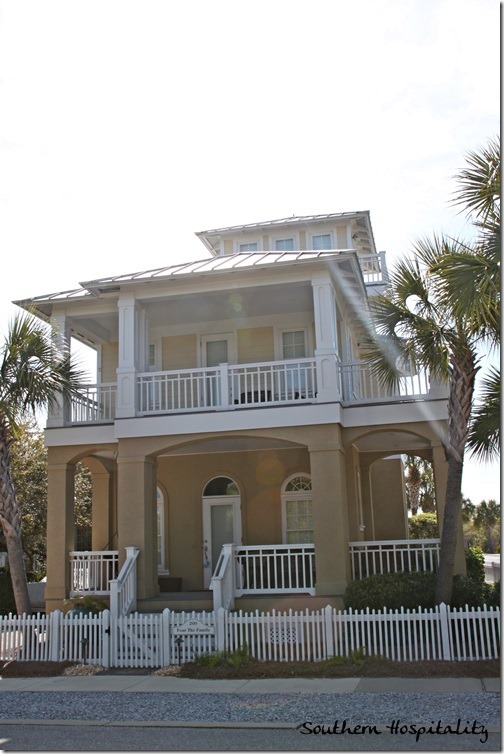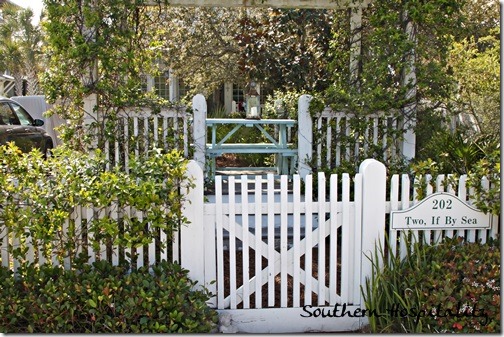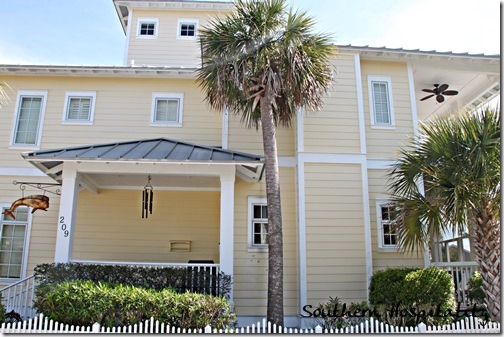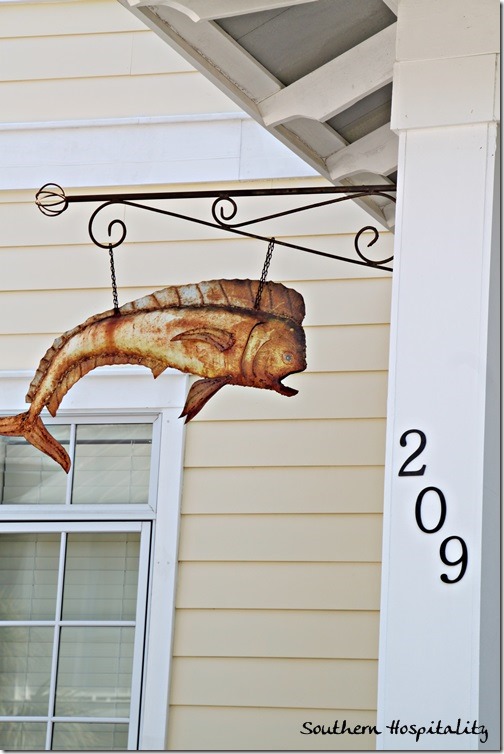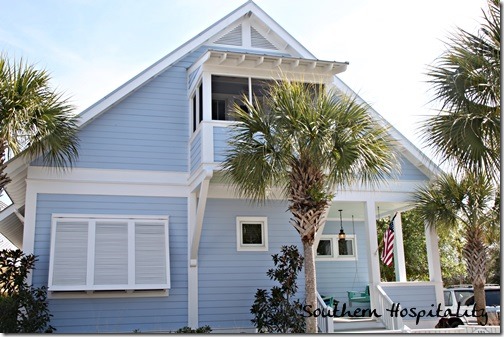 Alabama fans, for sure! 🙂 Note the cottage is named The Rolling Tide. You AL folks will appreciate this one.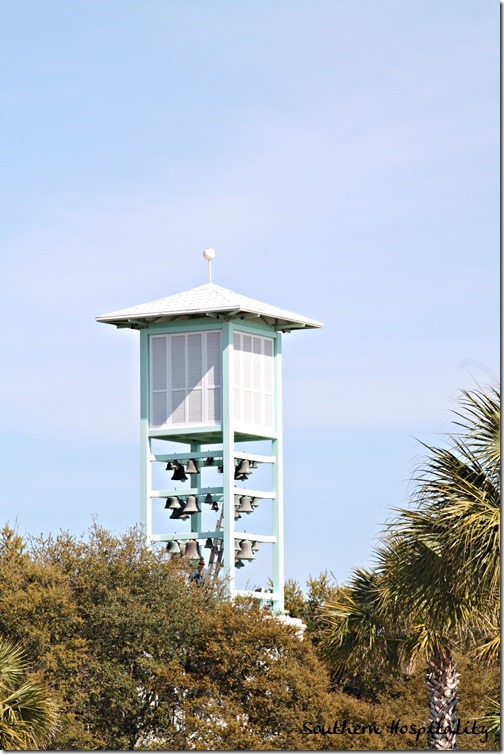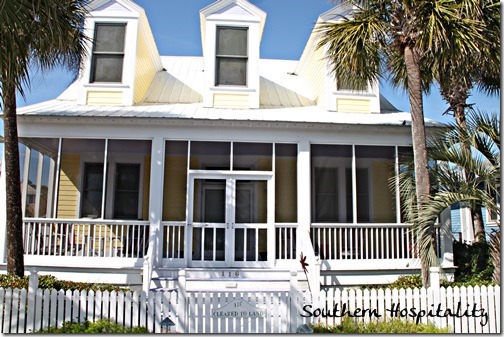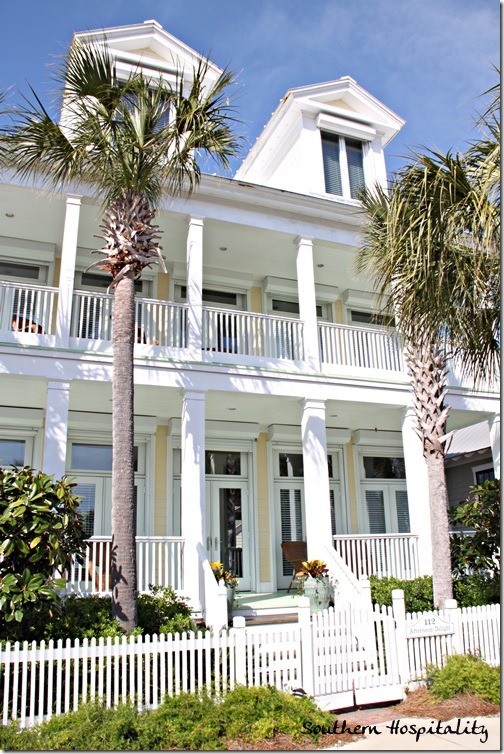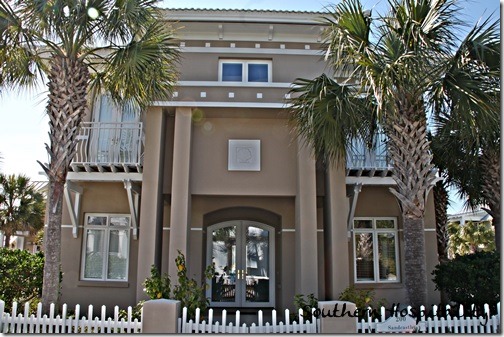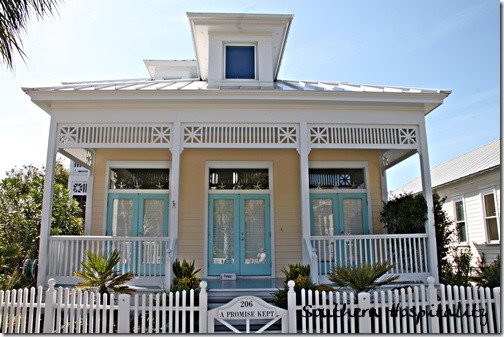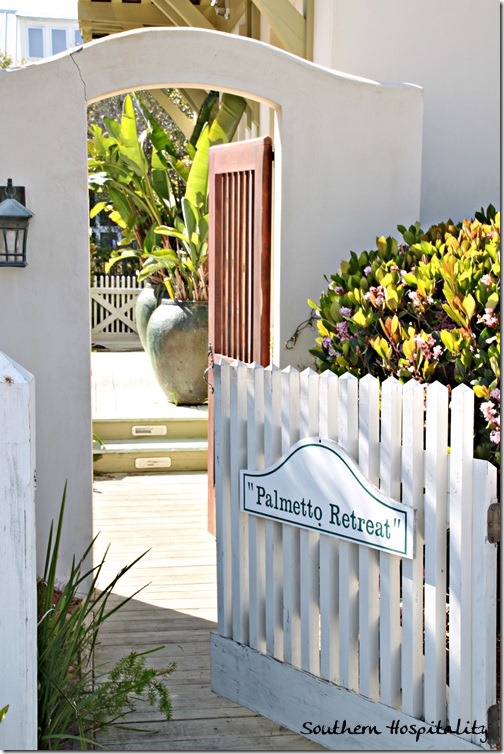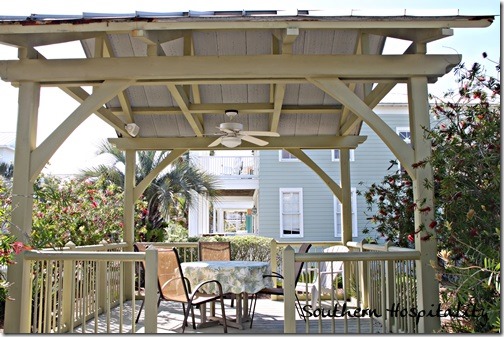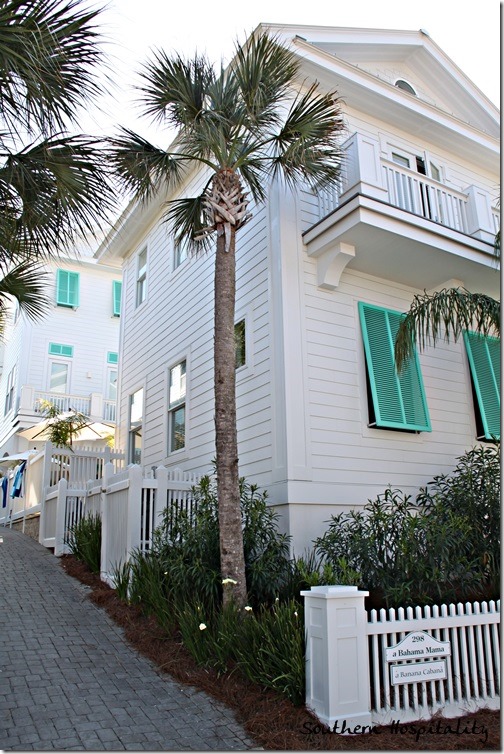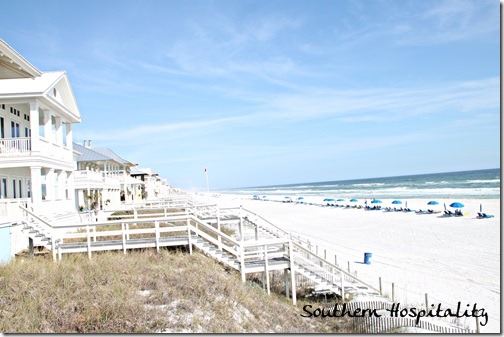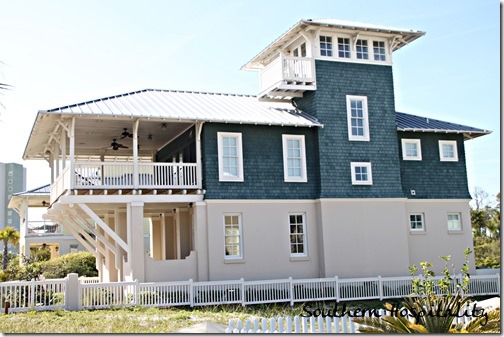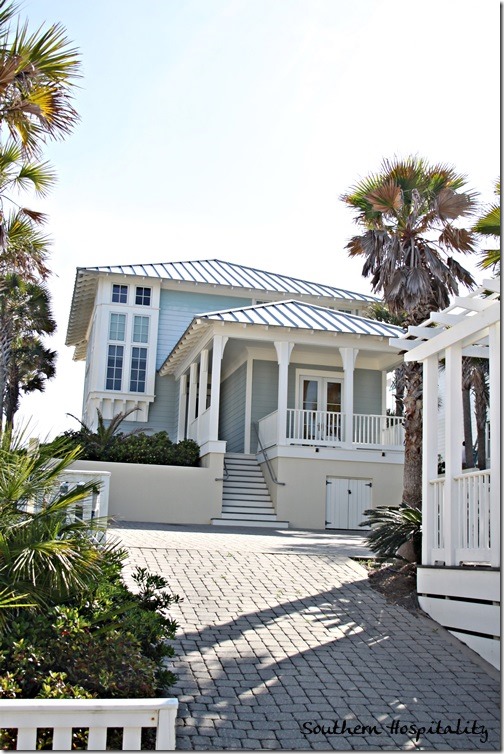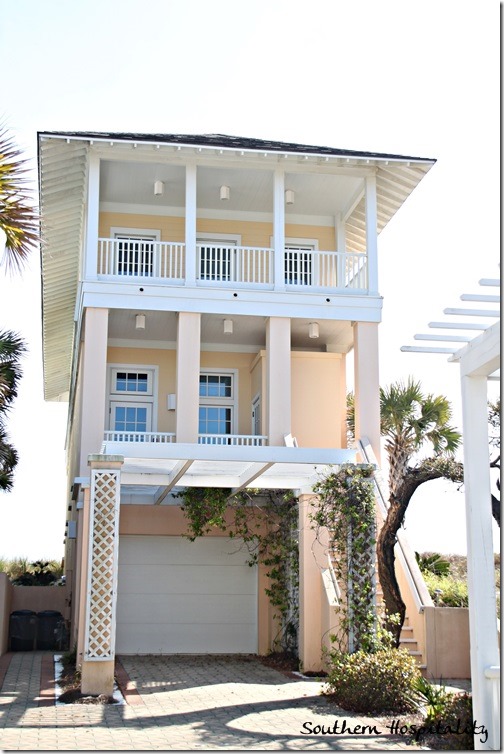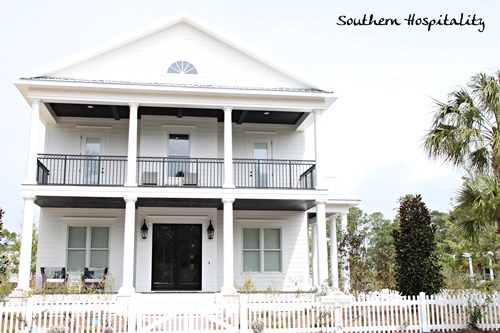 This cottage at the front of Carrillon beach entrance was one of my all time faves.  The classic black and white is so striking and this looks like such a pretty house.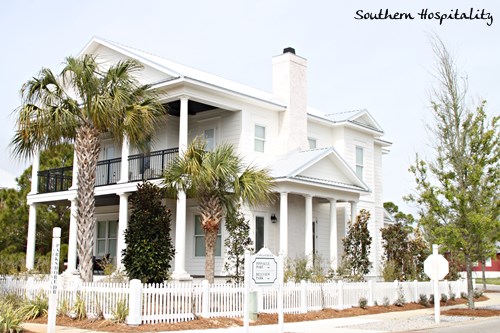 Sitting right on the corner with that adorable white picket fence, it's a beach cottage to drool over, wouldn't you agree?
We had a fun time at the beach and got 2 days of sunshine on the beach and the cloudy day we went over to Seaside, just a short drive from where we were staying.  The other girls had never been there, so I knew it would be a treat for them and it was.  Seaside is just the cutest, I've blogged about it before.
We also hit the Silver Sands outlet mall and I got some great things at my fave Ann Taylor Loft store.  This time of year is good for the sales and I racked up on a few new summer things.  Always fun to get away and now I've got lots to do to catch up.
I'm heading out of town again this weekend, driving with some blog friends up to the High Point Furniture Market, which  I've always wanted to go to. Now I get the chance to check it out.   Of course, I'll be reporting in on that excursion too, can't wait to see what that's all about.
Don't Miss a Post, join my list!