I'm so glad you all enjoyed the Fall leaf pictures from our trip to Cape Cod.  There was certainly plenty of it on our recent vacation and another thing that I couldn't get enough of is the houses of Cape Cod.  I've always been drawn to this type architecture.  We have a few of these houses in Georgia, but they are few and far between.  They always draw me in, with their cute and charming style.  The cedar shingles, the shape of Cape Cod houses, some very similar and some different, some with dormers, some not.  Some big and some small. Cape Cod style is not cookie cutter, but it has a homey look that is so beautiful and quaint.  There's a mix of shingles and siding in many of these houses.  You'll also see a lot of stone walls all around Cape Cod, those were particular interesting to Mark, he loves them so.  Some of them are very old and historical.
If I was going to build my dream house, it would have some of the charm of Cape Cod style.  I just love it and Mark does too!  So, you can imagine all the house gawking we did while driving around those neighborhoods.  I hope these folks don't mind that I took pics of their homes, I just couldn't help it!  I have a feeling they get photographed a lot from all the sightseeing lookie-loos just like us!
Enjoy the tour of these Cape Cod homes!  It was so fascinating to see all the different ways these gray shingled houses can look. You'll notice that many of these houses are gray shingles. That's the norm up there for building materials that hold up to the weather and harsh climate.  We found out that many of the historical areas of Cape Cod (like Nantucket) do not allow the cedar shingles to be painted or stained, they have to remain natural and they age to a beautiful nautical gray, so that's what you see in abundance in Cape Cod.  I took some pictures of new shingles  next to old shingles that I'll show later, but it was really fascinating to see the process of aging that the singles go through.  You can definitely tell the newer from the old, but they are all charming in their own way.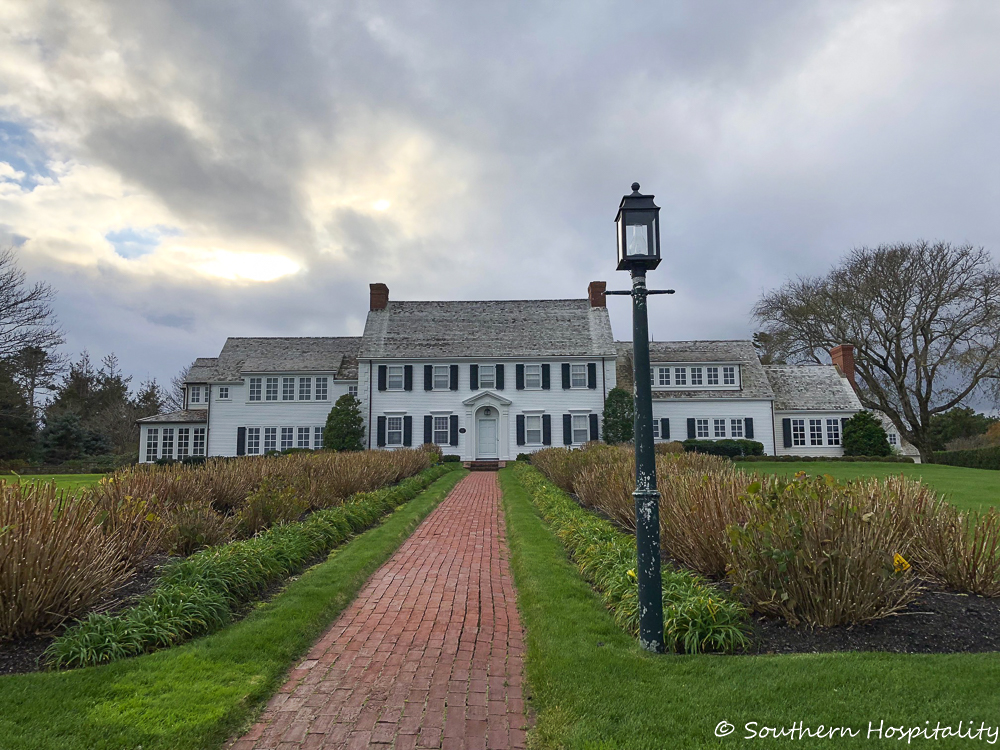 I have to comment on this one. It was mine and Mark's favorite, even though it's not shingled, it's so pretty. He had taken pics of this house when he visited Chatham a few years ago and he has one with those gorgeous hydrangeas in bloom somewhere, but couldn't locate it.  I found an account on Instagram (Capeology) that is out of Chatham and they have shared this house in summer blooms here and here.  So definitely take a look at those pics!  Gorgeous!  Those are yellow day lilies and blue hydrangeas and it's an absolutely stunning house, especially with these blooms!  I found pics on Instagram from other accounts who have shared this house too.  It's so large it was hard to capture it in one photo, but this is the best.
Here's a closer version of the middle of the house.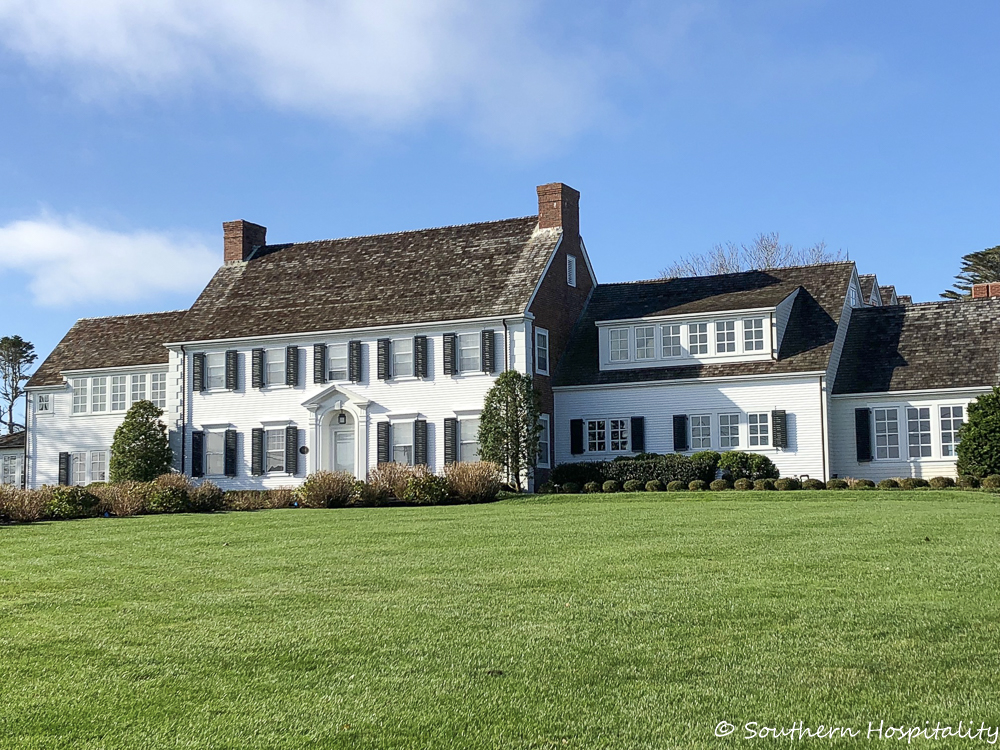 And a side view driving by.  Look at that green grass!
it has a detached garage too. What a house it is!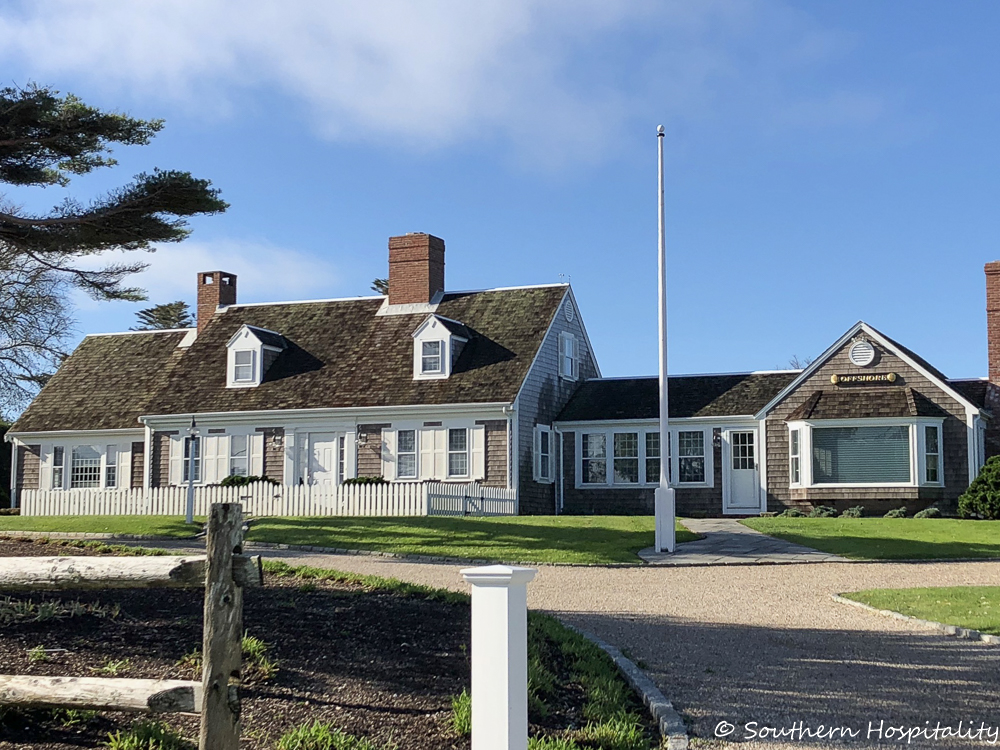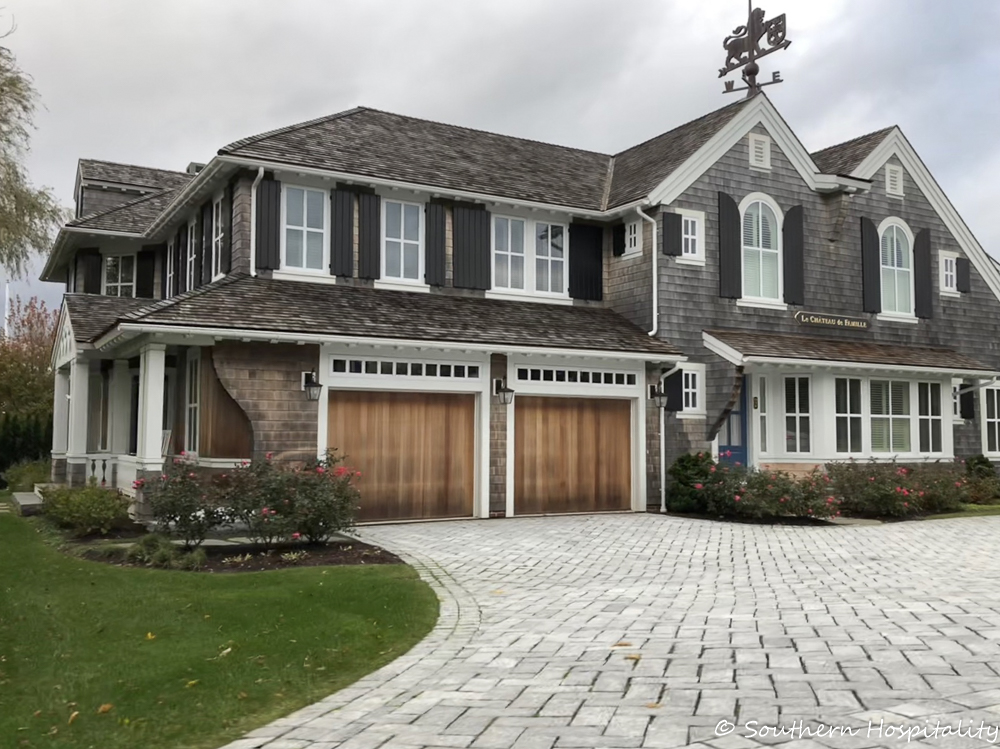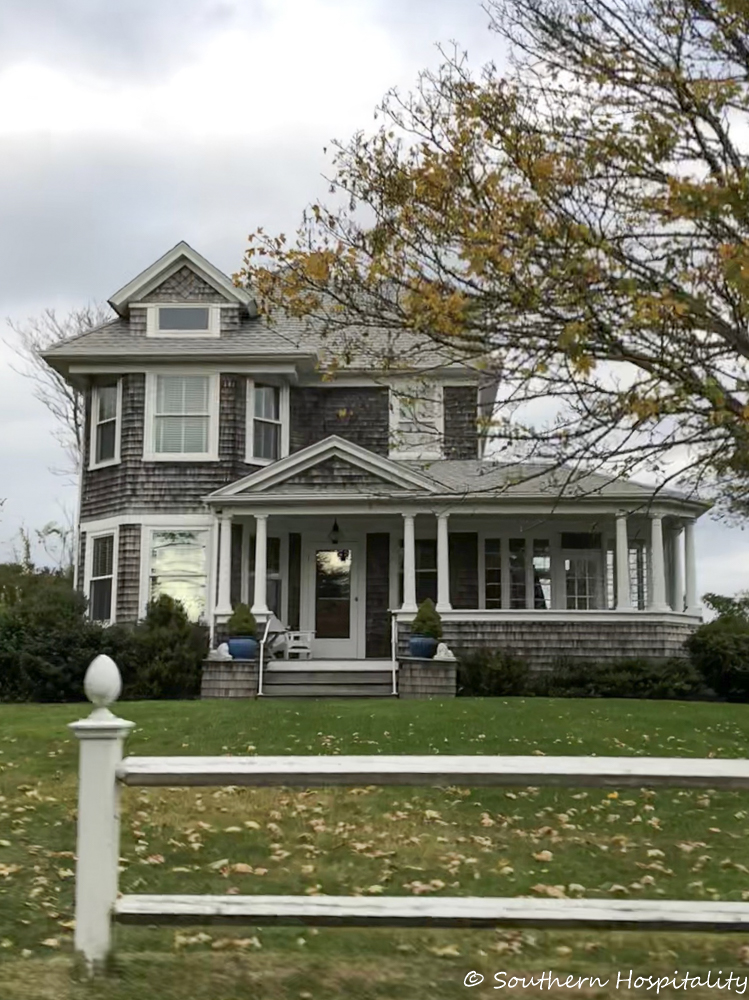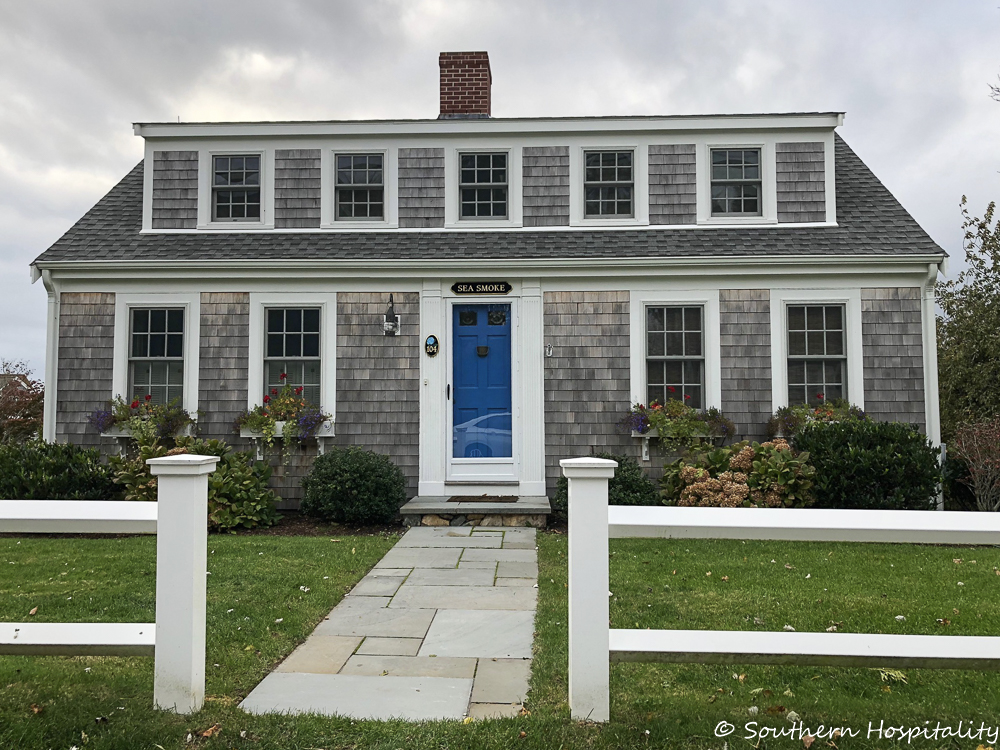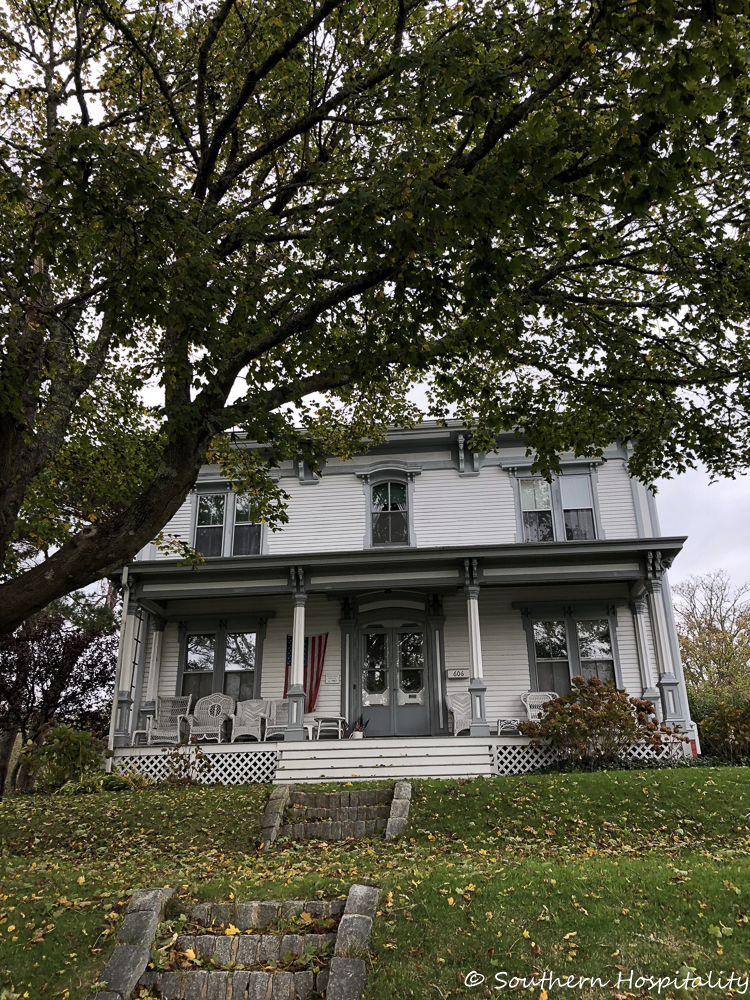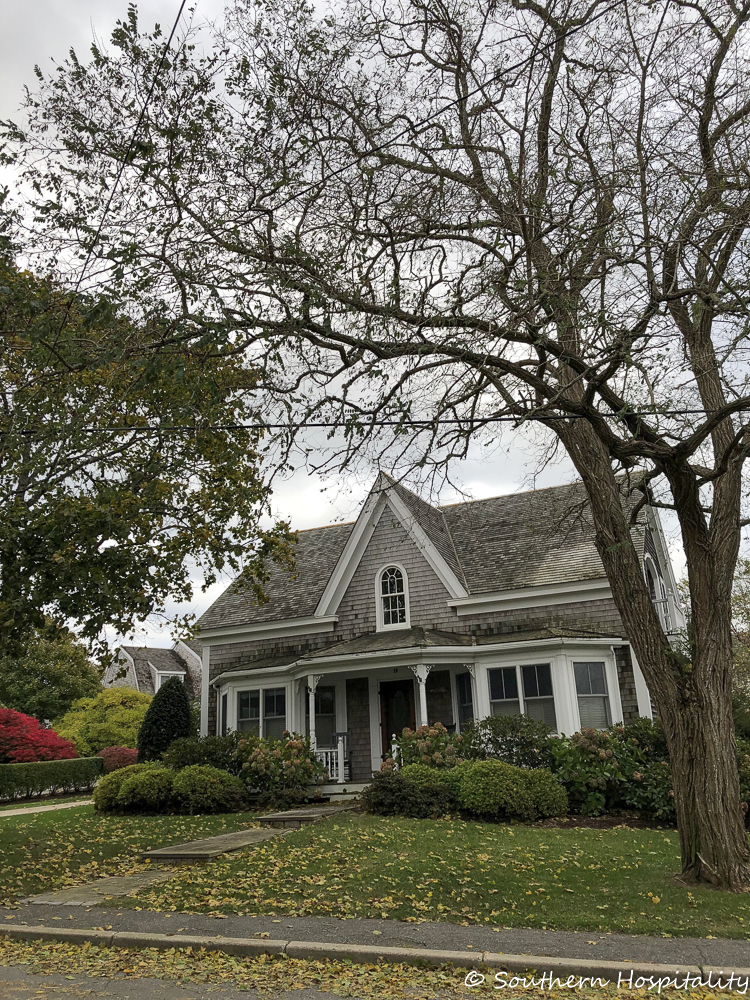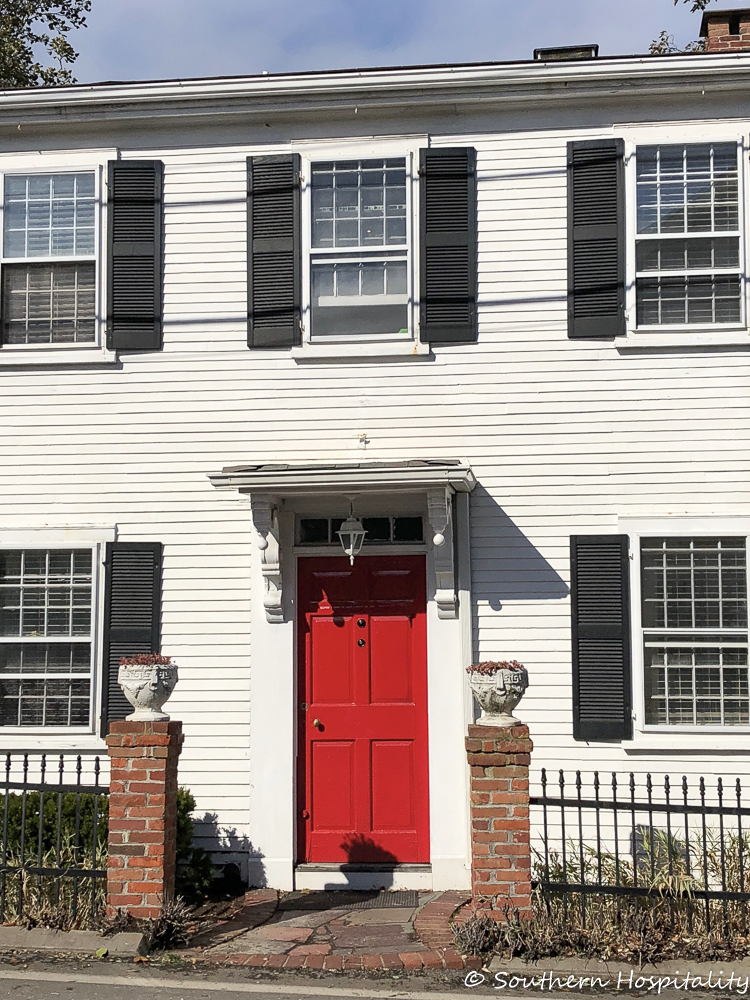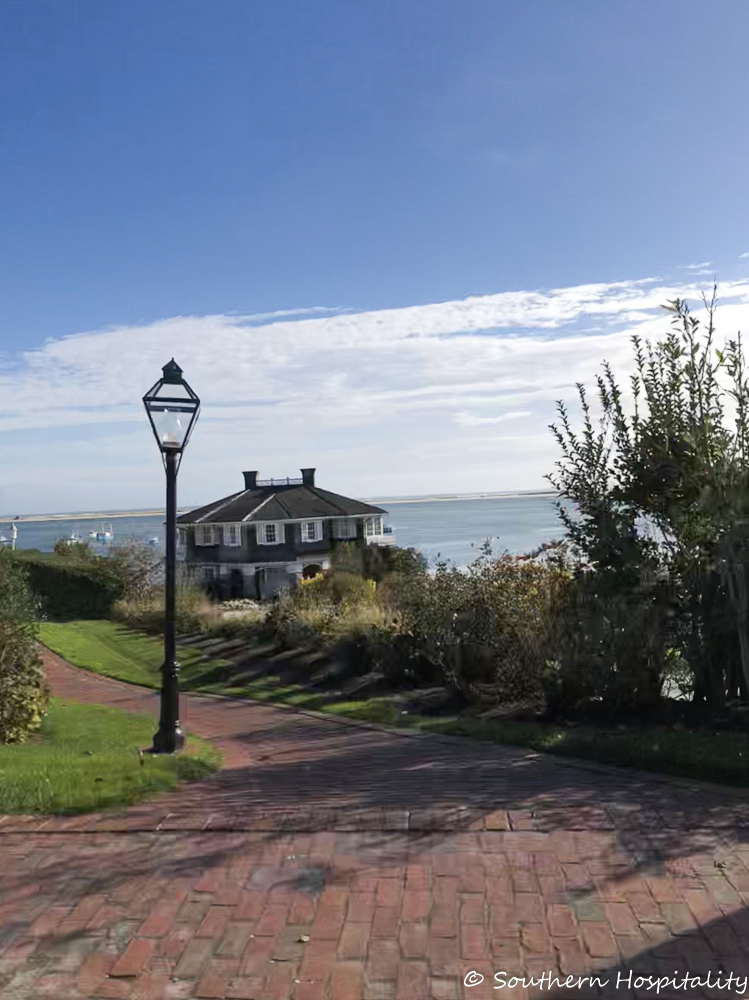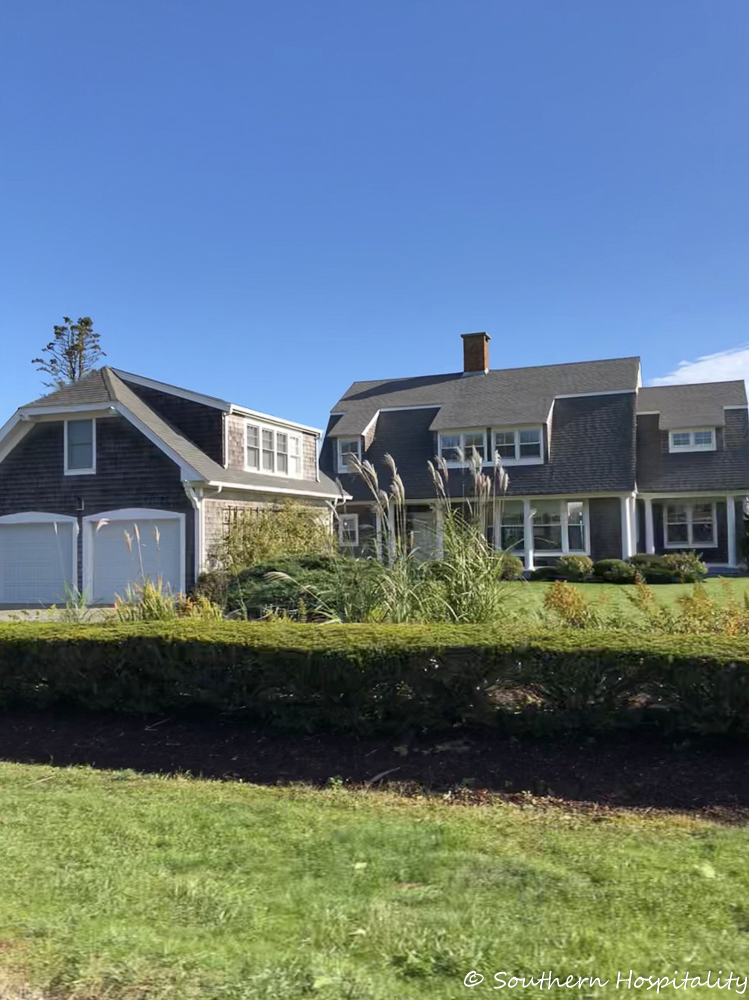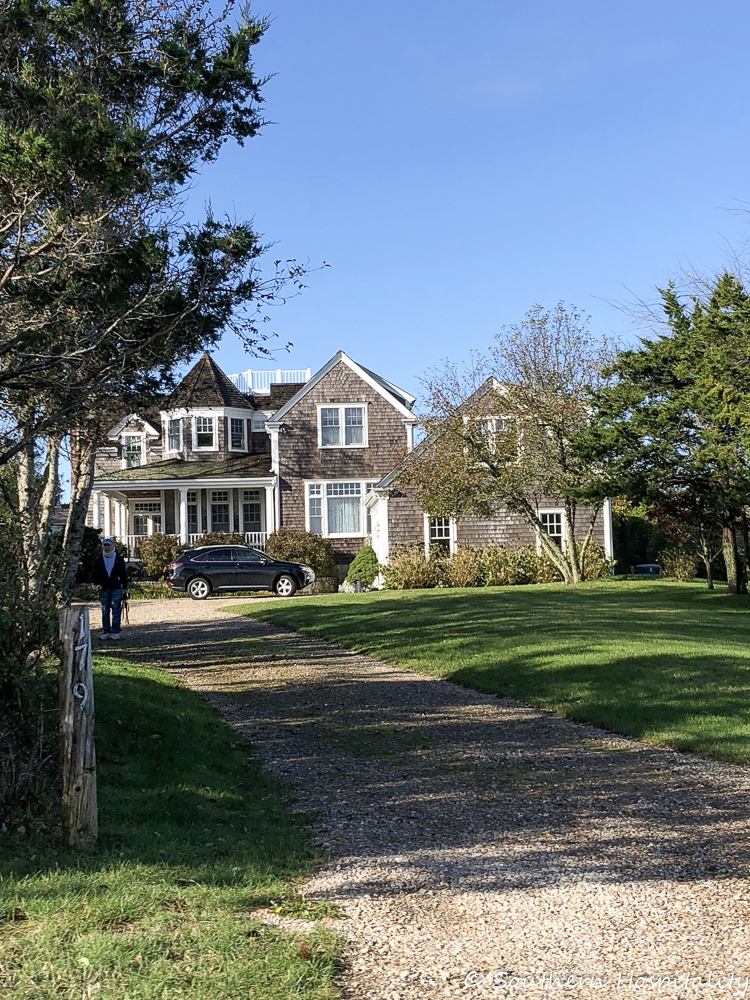 Did you love that array of beautiful Cape Cod homes?  They were all so charming and I loved seeing them in person.  Most of these were in and around Chatham, MA and I have more to share from some of the other areas.  I took SO many pictures!  I hope you all don't get bored with me sharing all of this, but there was so much to take pics of and document.
In Newport, RI, we visited 5 of the stunning historic mansions along the Cliff Walk and tomorrow I'm sharing the first one we toured and the biggest, The Breakers, one of the Vanderbilt mansions.  You all seem to be interested in this Cape Cod vacation, so I've got lots more to share, so I hope you're enjoying it all! I'll try to get all of this shared before the Holiday season begins.  I'm starting to pull out my Christmas bins this week so that I can get a jump on my Christmas decorating!
Don't Miss a Post, join my list!