Today I'm joining my long time friend, Sarah with Thrifty Decor Chick in her Favorite Things party. It's always fun this time of year to see what everyone else uses and loves and today I'm sharing some new things that I didn't share a couple of weeks ago. Be sure to visit everyone else on the tour too and you might get some new ideas for Christmas gifts.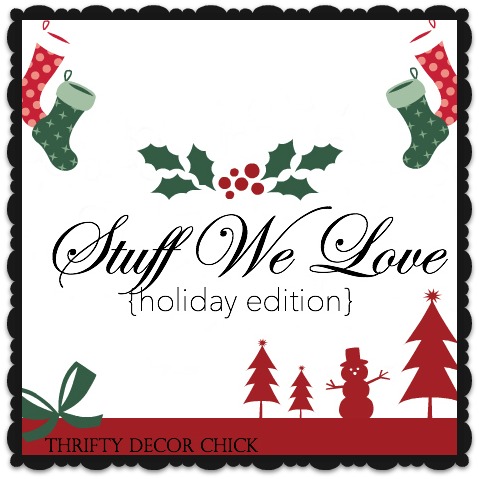 Since it's Christmas and we are all decorating and getting ready for the Holidays, I've added a few Christmas related items too, like the lantern and bells. I own lanterns similar to the gold one and those candle sets and twinkle lights are sets we found on Amazon and love. Bought them last year and we're using them again this year. Great additions to your Christmas decor to add some sparkle and cheer!
If you like my color palette, I'm sharing several of my rugs today. This one I just ordered and got it in for our master bathroom renovation in January. I'm full speed ahead in planning for the bathroom remodel, so I'll be sharing those plans with you soon. It has beautiful colors, is soft and very affordable. It's manmade but so reasonable too. I own all but one of the rugs I've shared and that one a friend has and my sister got it too. It's a beautiful rug, you can see here.
Esale Rugs Palazzo Rug (affiliate links used throughout this post)
The rest of these items I either own or have something similar. This cookware set I've shared is from Macy's and it's the same brand, Belgique that I've had for over 20 years. I think this set is a great deal and I have enjoyed my cookware for years, so if you're in the market check it out below.
Those slippers from Kohl's I just picked up this season and they are so warm and cozy and very affordable too. They're on a really good sale right now online.
That velvet purse I just ordered for the holidays and it's so cute, very good prices right now on Nordstrom Rack on those Jessica McClintock purses, so look at those if you're in the market.
I've made notes on all the products below so you can see what I have to say about all of them.

There are a lot of blog friends joining this blog hop today, so please stop over and visit them too and see what their favorite things might be!
Monday
Tuesday
Wednesday
Don't Miss a Post, join my list!