I can never visit a coastal town without drooling over the beachy homes along the way.  St. Simons has its share of beautiful low-country style homes and I took the opportunity to take photos of them, cause I knew all of you would love to see them too.
Just now getting around to sharing the rest of my St. Simons trip with you and these were too pretty not to share.
This post is going to be all about the pics, so enjoy!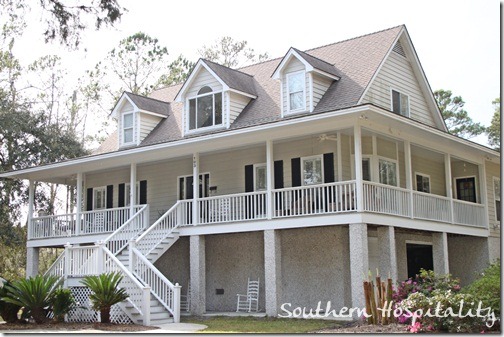 Taken for my friend, Ruby.  We got a kick out of the sign.
Now, wasn't that a fun tour of homes?  Without ever leaving your sofa.
Hope you enjoyed these homes as much as I did.  Coastal St. Simons Island, GA.  It's a beautiful place!
Don't Miss a Post, join my list!