Get ready to be excited!!  I've got a fun one today.
The fine folks at Delta offered up a giveaway for one of their faucets and today is the day!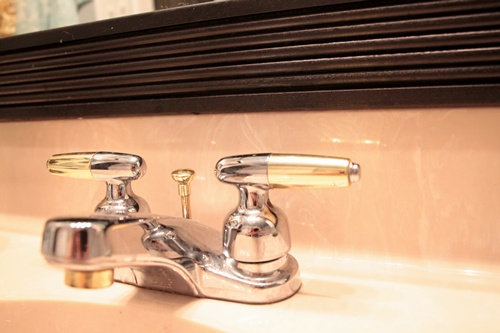 Click on over to my giveaway page for ALL the details!
As a matter of fact, every single faucet in our bathrooms are Delta faucets.  I didn't pick these out, but they are still working fine, so I see no reason to change them.
Besides, I wanted to give one of you the chance for a new faucet!  And I'm sure you can find a really cool updated one for your house. Better than my two-toned oldie from 1998! 🙂

Don't Miss a Post, join my list!