During my stay in Port St. Joe, we drove over for dinner one night to Apalachicola, another pretty beach town right on the Gulf.  Across the bridge was St. George Island and we decided to hit it too right around sunset.
First, we'll drive down some of the streets of Apalachicola to see the beautiful and unique homes in this cute little beach town.  It's amazing to me how many beautiful old homes have survived in Florida.  You just don't expect to see this architecture in Florida (at least, it surprises me!) but it's there, in many of the small towns of this sandy state.
We were driving slowly, oohing and aahing over so many of them. 
Everywhere I looked, there was another gorgeous detail to see.
Framed by Florida live oaks, they are stunning to see, sitting prettily on their lots.
The palm trees remind us we are indeed in Florida.
What a beauty she is!
Sweet and quaint.
All brick is nice too and so classic.
Love everything about this one, even down to the paint colors and the sweet kitty in the walkway.
In the yard is a nostalgic swing of yesteryear.  Do kids even have these anymore?
These folks were enjoying their front porch, so I snapped quickly.
Bliss!  Love every. single. thing. about. this. one!
A park with gazebo is in the middle of everything.
This pic doesn't do this stunning beauty justice. Sitting on a corner lot, it was one majestic house.
Are you loving these?
So many to take in, I finally had to stop.
But, not before snapping this pretty Spanish-style church.
We drove off towards the big bridge that heads over to St. George Island.  It was a beautiful day.
The sun was starting to drop down low, just in time for a sunset in this beautiful locale.  This was my first visit to the area.
You can't miss the looming over everything lighthouse that is right in the center of St. George Island. 
These pretty black and white condos are right on the beach.
A boardwalk takes you out to the beach.
Unspoiled and beautiful, a far cry from the busyness of Destin or Panama City.
Vicki and her hubby, along with their dog, Dixie.  This is a pic worth framing.
One more shot in the soft dusky light.
Some boats in the nearby bay, picture perfect.
There's the sunset, I caught it just in time.  One of the most glorious sights I've ever seen.
Lovely, lovely St. George Island
I hope you enjoyed these excursions with me.  One of my most favorite things to do is travel to places I've never been and capture them with my camera and I hope to be doing more of that.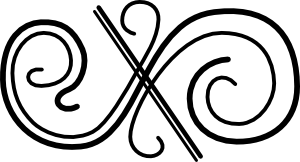 The 3 winners of the Southern Living Wedding magazines are:
Kathryn Hardee
Linda with Coastal Charm
Tammie D
Congrats, ladies! I'll be emailing you for your mailing addresses.


Don't Miss a Post, join my list!