Drool-worthy Strawberry Cake, and I'm not even kidding with that title! It totally is.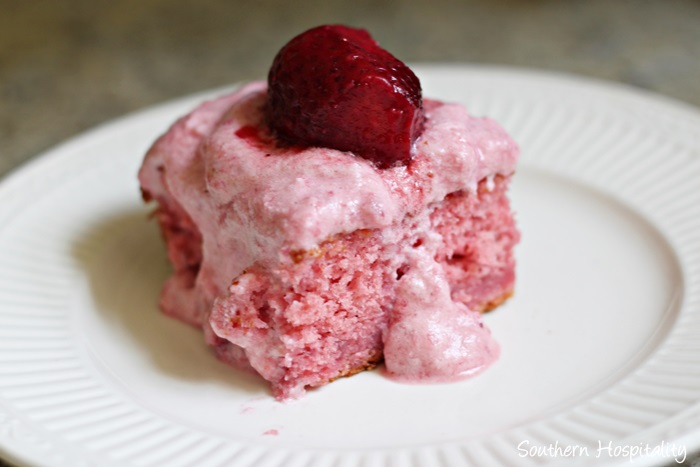 My mom grew up in the Plant City, FL area, which if you were not aware, is the strawberry capital of Florida, if not the US.  So she was raised picking strawberries and eating an abundance of them.  Maybe that's why I love strawberries SO much.  They even have a very fun Strawberry Festival every year, which I've been to one time and man, oh man, at the homemade strawberry shortcake that comes out of that Festival.
So began my quest for a worthy strawberry cake, after I decided I need to thaw and use this gallon of frozen strawberries my mom passed on to me.  It was time to break them out.  I went online and found several recipes that sounded delish, so gave one a try.  I used one for the sheetcake factor (since I'm not fond of baking layer cakes).  Anytime I can bake in a 9×13 pan, I'm in!  So, I picked a recipe for the sheetcake and then found another one with icing that I liked better.  Cream cheese icing, YUM.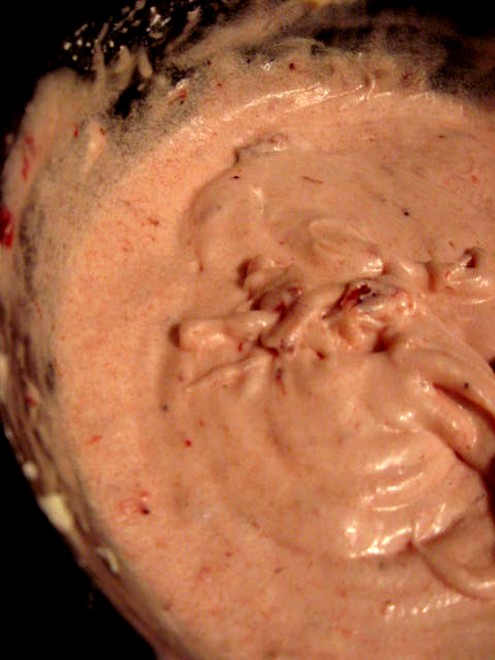 It has a ton of strawberries in the cake and icing and the good part is, it starts with a basic white cake mix.  That I love too, but it tastes homemade.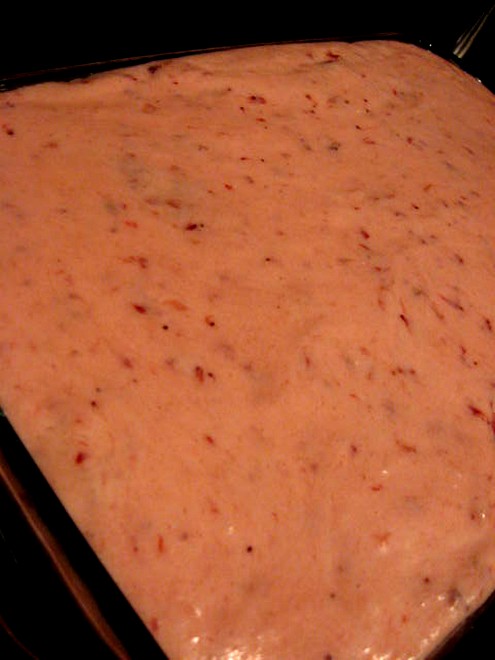 All frosted and ready to eat.  Put it in the fridge to chill for awhile before you cut it.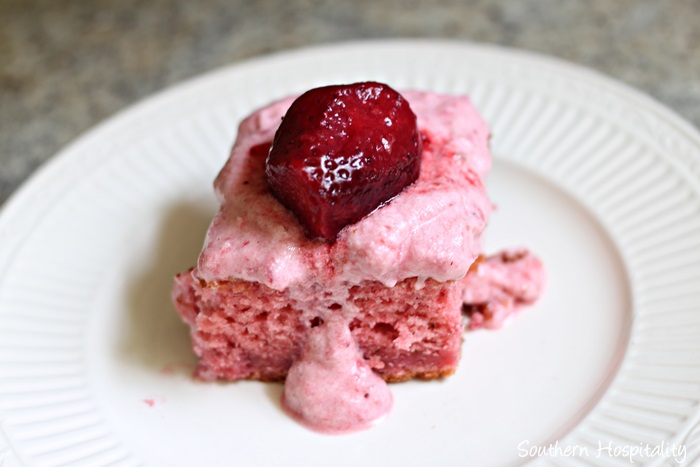 And then it's even better with some of those leftover strawberries dolloped on top.  Oh myyyyyyyyyyy, was this ever good!  Are you drooling yet?
This is now going to be my favorite cake to make. 🙂  And it starts with a white cake mix, you gotta love that.
[rewr id="7″]
Add freshly sliced strawberries with juice to the top for EXTRA flavor!
And prepare to have your guests fall all over you when they can't get enough of this cake!  Let me know if you try it.
For those of you who can't see the printable recipe above, here's a screenshot of it!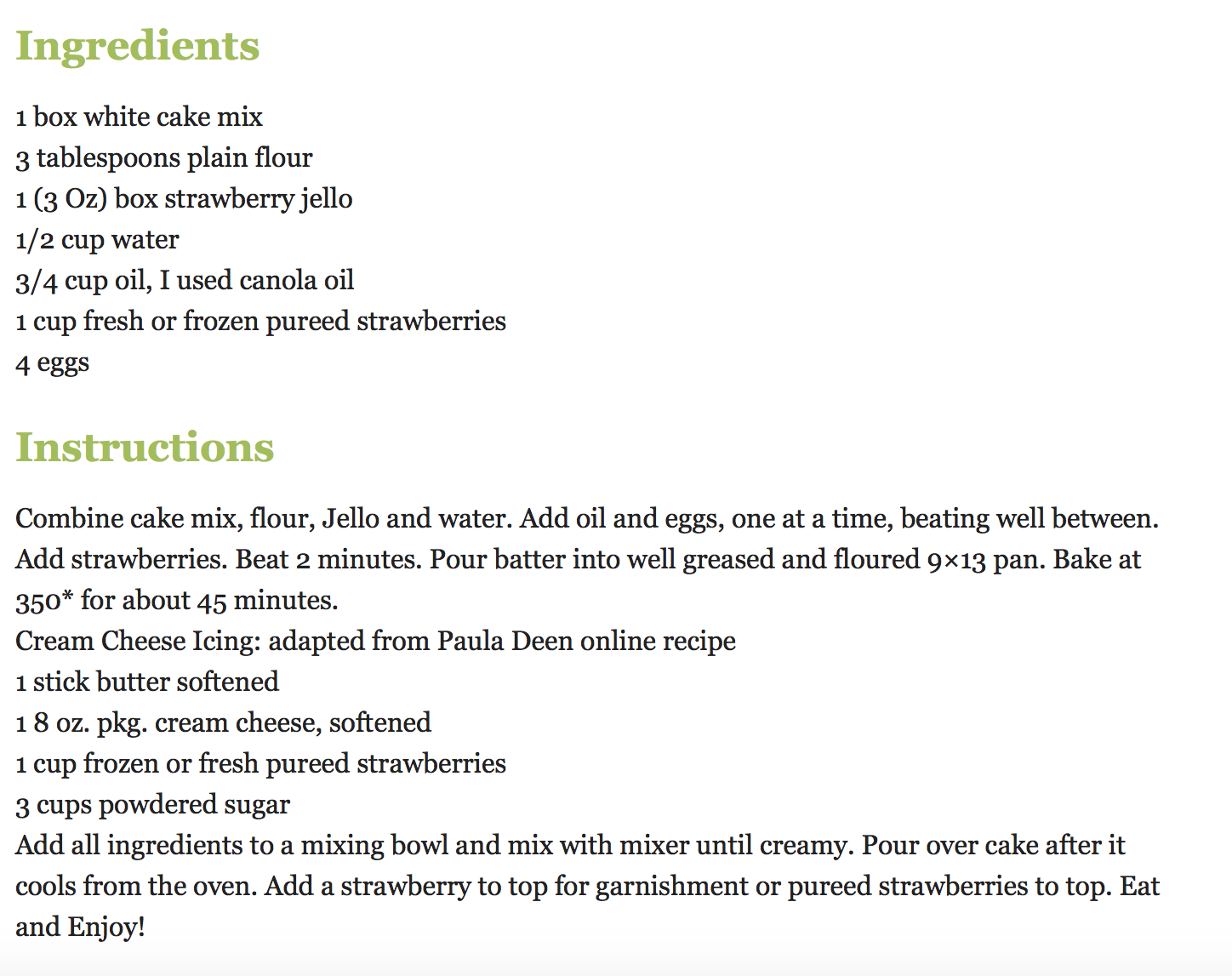 SaveSave
Don't Miss a Post, join my list!