While out in the Pacific Northwest on our recent adventure, I loved all the ferns I saw growing wild in the woods.  So, I decided to pick a few fronds to dry and frame.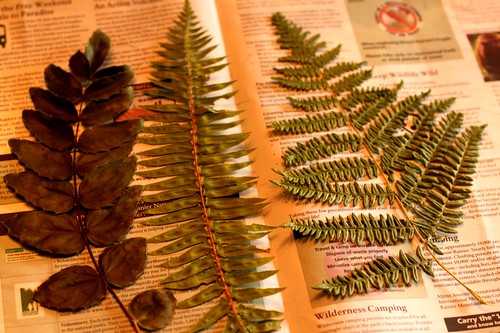 I had to try to keep them from getting crushed on the way home in the plane, so I carefully placed them in some newspaper I had and put that between 2 magazines for the time we were there.  They were pretty much dry in just a few days and they made it home just fine.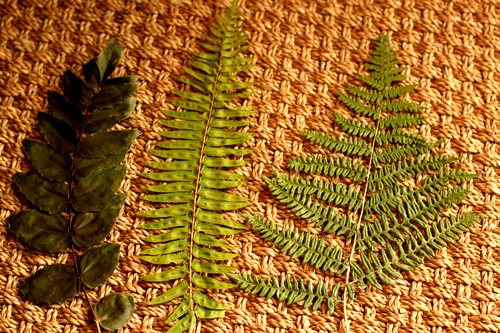 So, my next plan will be to find some plain black frames with white mats that will fit these 3 pretties and they will end up on my wall somewhere.  In fact, I may just change out some of my current botanical prints for these.  I love the texture and natural feel that they have.
I'm delighted that they are retaining their original beautiful green shade and hopefully that will continue even when they are under glass.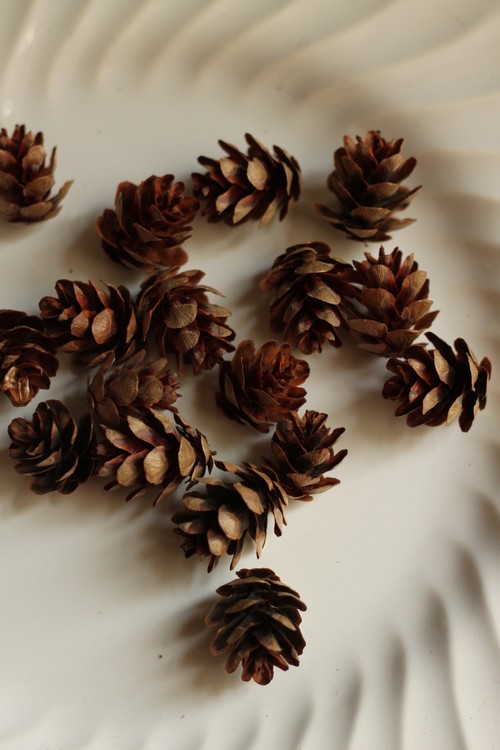 I also picked these tiny little pinecones which I'll add to my collection. These are so teeny and cute and I love having something that we don't grow around here.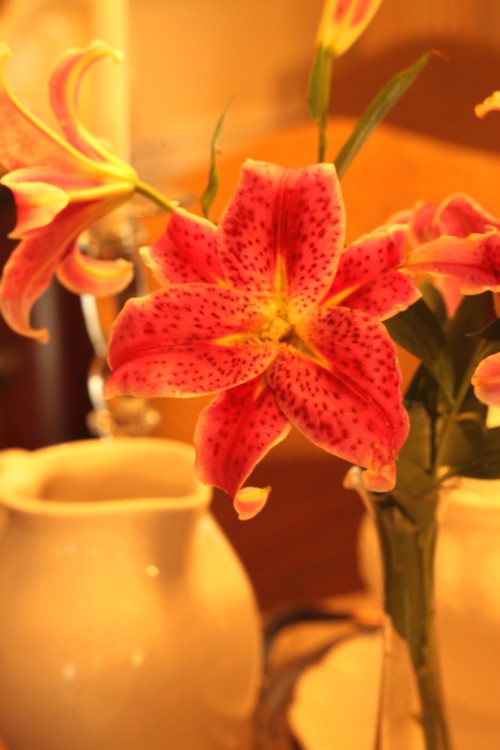 My star gazer lilies bloomed recently and I brought in a little bouquet for the dining room.
Have you ever dried plants or flowers before for framing and how did it turn out?
I'll keep you posted when mine are in frames!

Don't Miss a Post, join my list!