Continuing on with the historic tour of Eutaw, AL, today we'll visit 2 more beautiful homes.
I hope you're still enjoying the tour of these beautiful and classic homes.

The first one is the Murphy-Dennis home, a raised Louisiana plantation style home in a classic story and a half over a high brick foundation, with an unusual basement "Winter kitchen".
These sprawling wrap-around porches just kill me.  Oh, how pretty they are!
So much room to sit a spell and visit with some neighbors.  I think that's what we are missing these days.  A big front porch!
I took a few shots of the interior, with lots of antiques and pretty rugs.
Furnished very much with the style of the house.
Lots of colors and mixes.
Red dining room and gorgeous silver service.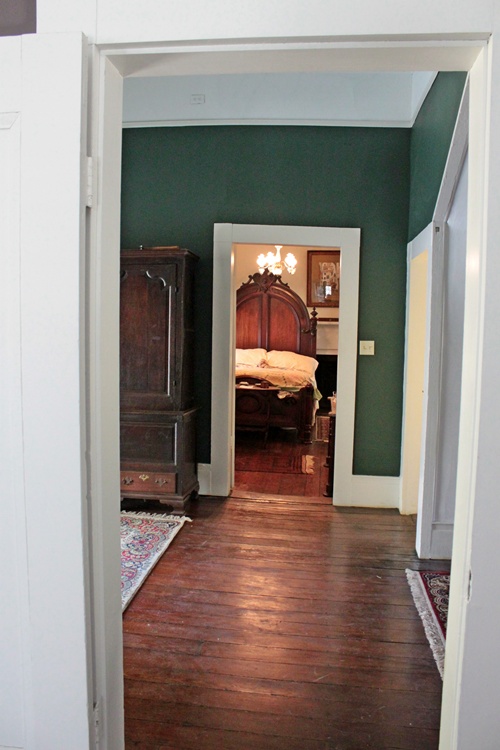 These old floors kill me too. 
Downstairs, you can see the original kitchen with the very old brick floors.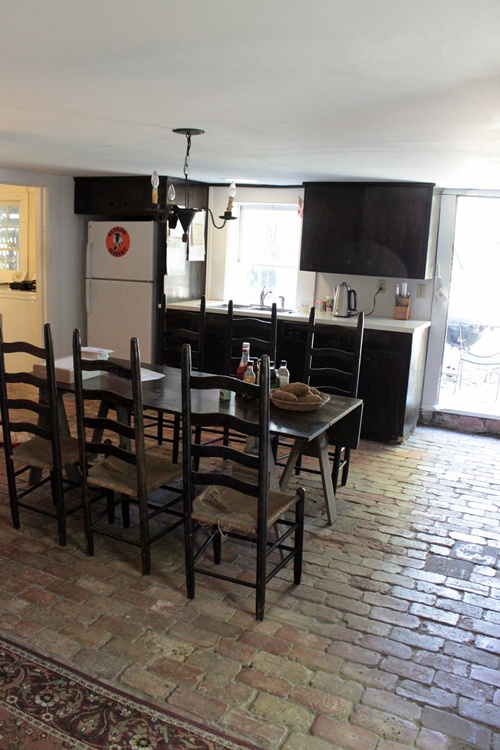 Updated for today, but still has a very historical feel to it.
Next stop is Sans Souci, tucked away by a pretty lake. 
This is a European style home on Lake Harriett.  This rambling home showcases a collection of French, Italian and American furnishings amassed through travels around the world.
Built in 1979, it's not an old home, but very pretty and situated on the lake, very serene.
Lots of antique furniture.
Blurry shot of a painted bookcase. I loved the trim and molding on this.
The very pretty lime green master bedroom was lovely.
Loved this shade of green and those antique bed frames are gorgeous.
Pretty, pretty.
Wonderful old chest of drawers.
And the dining room.
That's it for now, but I have 2 more homes to show you and they are both very old and stately.
Enjoy the tour!
Don't Miss a Post, join my list!