This time of year, I can't help but do a lot of staring at the trees.  Enjoying all that Fall color that is now hanging in the trees, vines and bushes all over the area.  Our backyard has fading grapevines that are now a vivid yellow.  The dogwood trees have turned a burnished scarlet with red berries shining against the blue sky.
This is my second favorite time of the year, behind Spring of course.  Spring is about growth, rebirth, and fresh starts.  Fall is the fading of summer flowers, cooler temps, and those beautiful colors that paint the landscape.  And I love this time of year too.
So, go with me on a stroll outside my neighborhood this Fall.  My camera and I had a good time trying to capture the beauty that I see with my eyes.
Yellow muscadine vines.
Fading fig tree.
Ruby red dogwood berries.
Dogwood tree
Fading hydrangea.
I adore this little barn that sits beside a house on the way to my sister's house.  I drive by this house all the time on Blackwell Road and have always wanted to take a pic of it, so I stopped one afternoon just before dusk and captured this beautiful red door.
Isn't it pretty?
Dogwood tree
Not sure what this tree is, maybe a gingko, but it's right on our street. Love the heart-shaped leaves.
Beautiful fall trees turning with the season.
Dappled maple leaves dancing in the late afternoon sunlight.
I hope you will take time this Fall to enjoy the beauty of the season.  Go for a walk and take a look at all the trees, with their beautiful changing colors.  Nothing like getting outside on these gorgeous Autumn days with the blue sky and the changing leaves to get inspired!
Have you taken note of Fall this year!  Don't miss it while it is still around.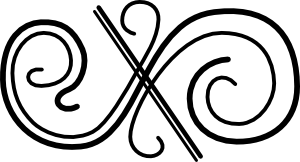 The winner of the Hadley Pottery Thanksgiving platter giveaway is:  Cindy C
And, the lucky winner of the Knorr Prize pack is Lynda Cormier! 
Congrats, ladies, I have emailed you both. 
Don't Miss a Post, join my list!