As usual this week, it's been a casual time for me and this week's Fashion over 50 is a casual blue summer top that I picked up at the Atlanta market last January during the samples sales. It's sleeveless and so now it's time to get it out and try it out and I really like the color and style of this one.
My little sidekick, Cody, is checking things out at the door.
The brand is Side Stitch and the fabric is very soft in a slight blue and white check print which you can sort of see in the last picture.  I really like the ease and fit of these rounded edged tops since I hardly ever tuck anything in anymore.  Are you like that too?  It's just so much more comfortable with no tucking.
Looking at this brand online, I see I got a really good deal and paid about $25 for this top.  The ones I see on Bloomingdale's are all over $100.
With my white Target jeans that I've had forever and those shoes I shared awhile ago, it's a fun and casual outfit.
Shoes: Audrey Brooks Winny Ballet flat (affiliate link)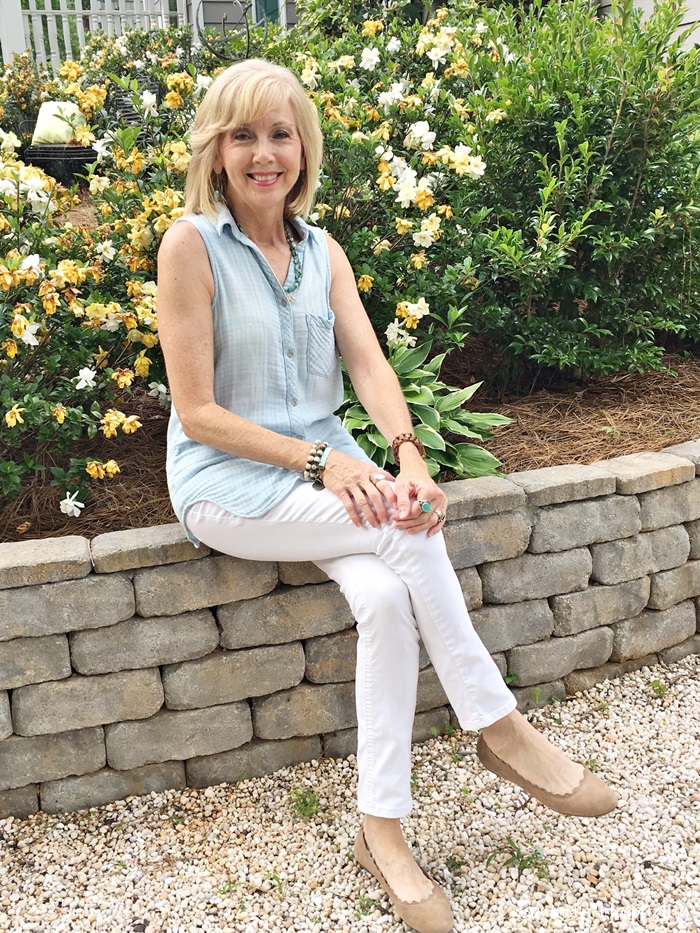 Nothing fancy, just casual and comfy, the way I like to dress.
Here's a great shot of my hydrangeas in bloom and I'll be sharing more of those soon!  They are positively bursting with blooms this year.  Still hard to believe they were only planted 3 years ago. Now they are all grown together.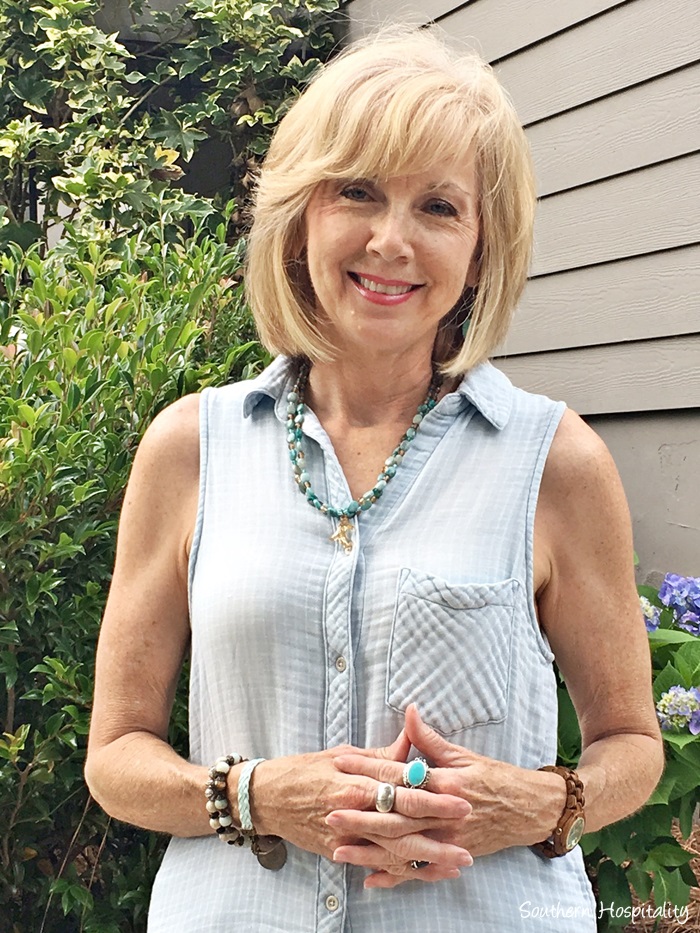 And the top closer.  Very soft fabric.  I wore some simple blue jewelry that I've had for a long time and it's fun to mix things up.
That's about it for today's Fashion over 50!  I get pretty boring with my clothing choices and don't have lots of new clothes to share, so thanks for hanging in there with me.
Don't Miss a Post, join my list!