Back today with a couple of outfits that I've worn with that newly found Goodwill faux fur jacket.  Nothing too exciting, but this is what I've worn lately.  I've really enjoyed that little $5 faux fur jacket and it's perfect for a cool day out when you don't want anything heavy.
Tomorrrow, we are heading to New Orleans, my sister and brother-in-law and I, to celebrate Parker's 3rd birthday, so that should be very fun.  She will enjoy her birthday this year, I'm sure.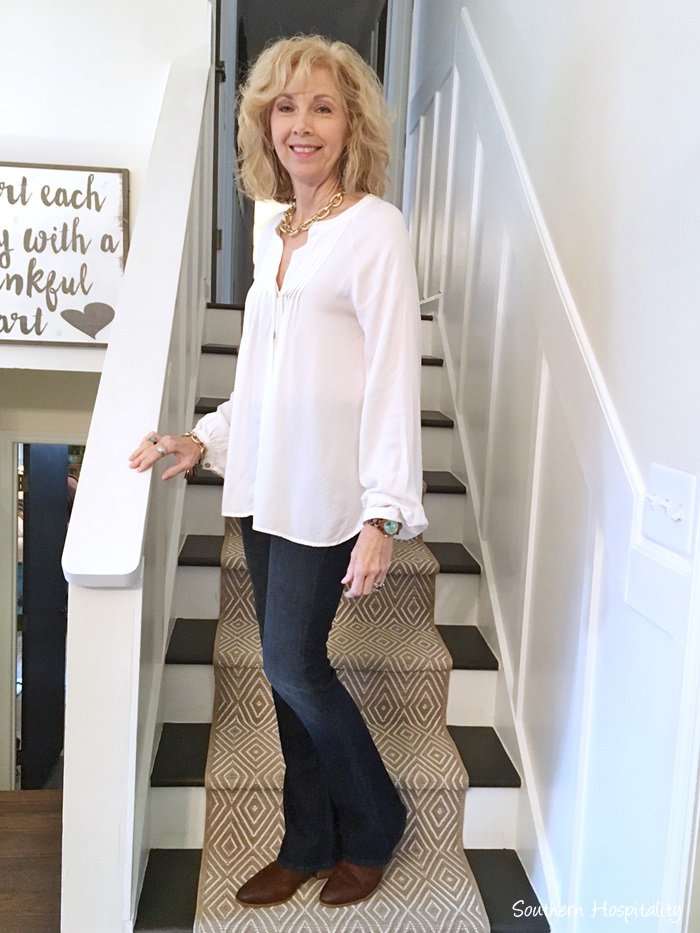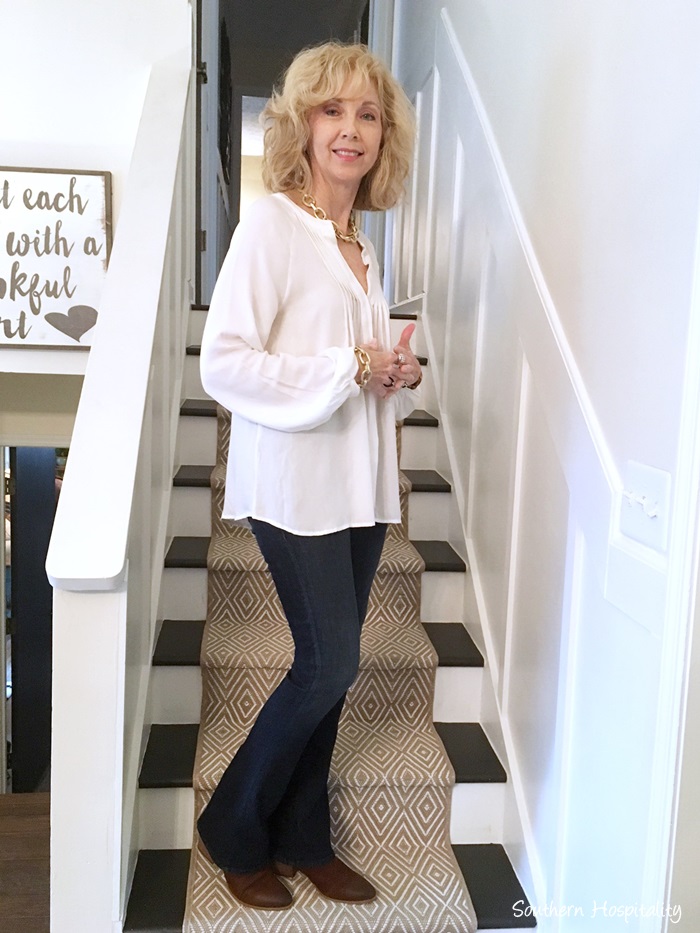 When I went to the Atlanta market in January, I stopped in a couple of shops and shopped their samples and came home with this pretty flowy white top.  It was $25 and I really like how soft it is.  Brand is Bobeau and I found a couple online that are similar. This might be a new one that's not in the stores yet.  I'll share links at the bottom.
I've enjoyed these rust/brown booties by Franco Sarto this year.  I'll link those below too. White tops are just so versatile and can be worn with so many things.
I added that faux fur jacket for a little warmth and it made a great outfit for my day out.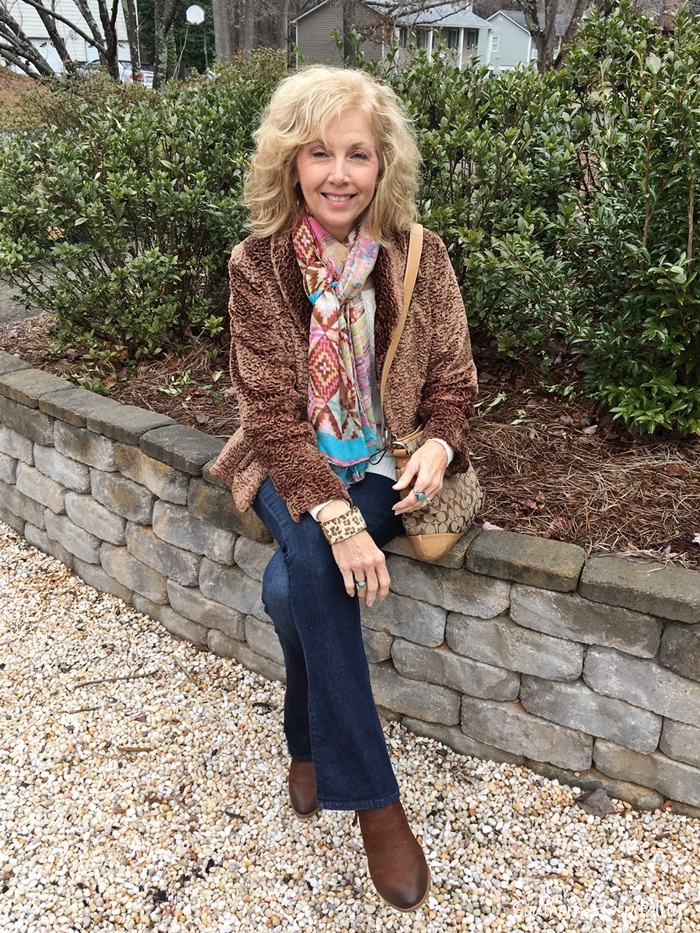 Another day, I wore one of my white sweaters under the jacket and added a colorful scarf.
One more new purchase was this tunic dress from Costco.  Every time I go in Costco, I look at their clothes and always find a couple of things that I want to bring home.  I got a pair of ponte skinny pants and some Cole Haan shoes I'll share later too.  This tunic top is so comfy and it will be a great traveling top worn with leggings and flats.
Here's the link to the tunic dress on Amazon (affiliate link)
It's plenty long enough and very soft like a cotton T-shirt. I can't find this one online, but if you have a Costco nearby you may find it, by Hillary Radley.  My sister got one too. We love these type tunic tops with leggings for a casual look.
That's it for today.  Check out these affiliate links below for similar items (or same) as I'm wearing, in case you are interested. I added a leopard faux fur jacket that I think is so cute!
Thanks as always for stopping by Fashion over 50!

Don't Miss a Post, join my list!