Happy Wednesday!  Since I'm still not doing much fashion shopping and dressing up right now, I thought today I'd share some finds that I saw on TJ Maxx, the online store.  I was so happy to find out last year that TJ Maxx is now online, since they have been a favorite shopping destination for me at least for 20 years.  I always find good things there and I know the prices can't be beat.
Women are so into purses these days and when I got an email that TJ Maxx just got in a lot of Italian leather handbags, I thought you all might like to see that too!  I think it's worth it to pay for a good leather handbag and I have several in my closet.  They last so long and can be worn for many seasons. These are some good looking handbags!
*affiliate links used
Valentina Leather Cross Body, Made in Italy
Jessica Simpson Katelina Cross Body
Sondra Roberts Leather Crossbody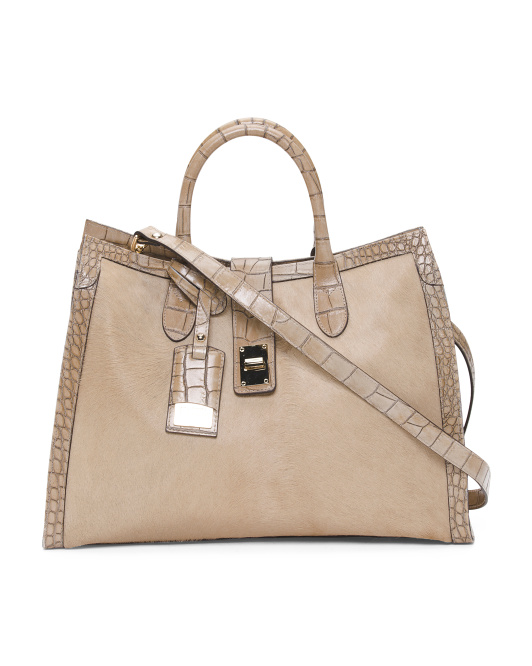 Claudia Made in Italy Leather Tote
Valentina Made in Italy Vachetta Leather
I know I have too many handbags in my closet already and I try not to add to them, but a good handbag is worth its weight in gold to a woman, isn't it?  I really like leather purses with compartments inside to keep things tidy and a place to put my phone.  These look like some great buys so if you're in the market for a new handbag for Fall, maybe check them out and see what you think!  I love Italian leather and you can't beat handbags made in Italy.
- Rhoda