Hope you all are having a good Fall week this week. We are doing well around here, enjoying the beautiful Fall weather we've been having. Today on Fashion over 50/60, I'm sharing some good classic outfits that I've worn and I've compiled a lot of shopping options too for booties and cardigans. Hope you enjoy!
Booties and jeans, always a good combo. Hope you enjoy this grouping of booties I found, some great prices out there if you're in the market.
I love booties and this is the time of year when we are getting them out. I have several pair in my closet and found these good looking booties in case you are looking for some. Most of these are very reasonable in price (affiliate links used):
Cardigans are also a fave of mine and these are great for layering and mixing with so many tops and pants. I love them with jeans and booties especially!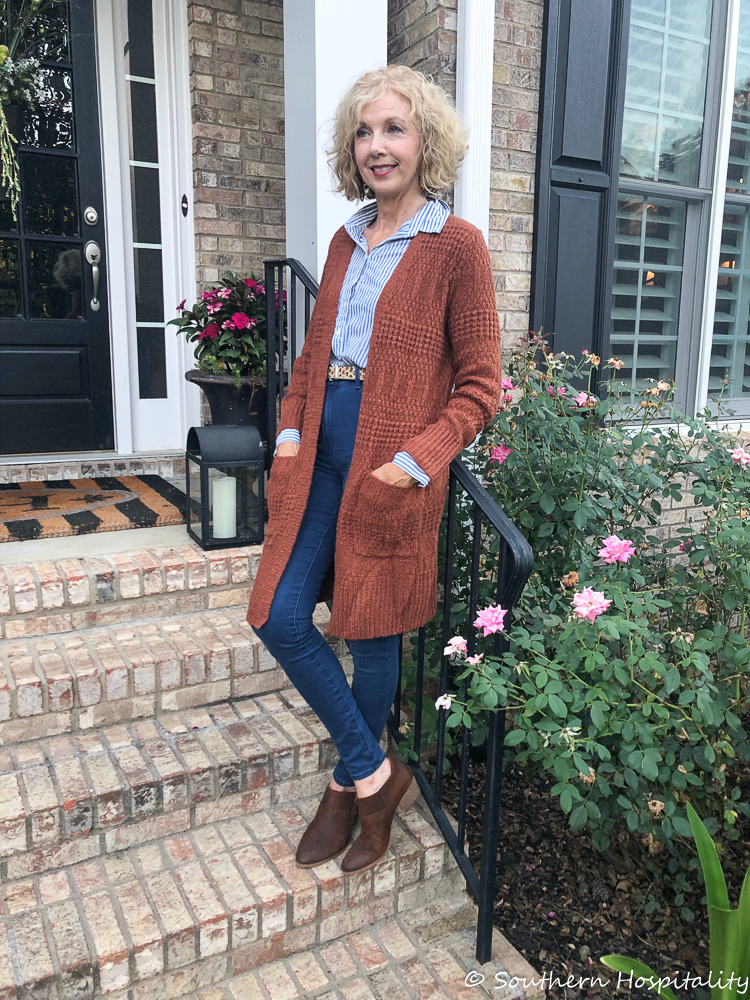 This rust cardigan is from Target last year, but I've found some similar.
Here are the links for all the cardigans above. Note that the lower left cardigan in Rust and Tan are the same one and you will see the link below (affiliate links used):
Don't Miss a Post, join my list!